In order to help our users to save their custom keymaps and scripts from being lost or other situations, LDPlayer offers cloud storage for FREE and users can experince the cloud service right on the latest LDPlayer 4, version 4.0.60. What's more, users can generate a share code to share their custom keymaps to other players. This will together help the growth of emulator gaming.
Quick Navigation
---
---
The following steps will teach you how to use this new developed cloud service. Make sure you have updated your emulator to the latest version of LDPlayer 4.
Step 1: Download the latest version from the official website or use the online update feature in your emulator.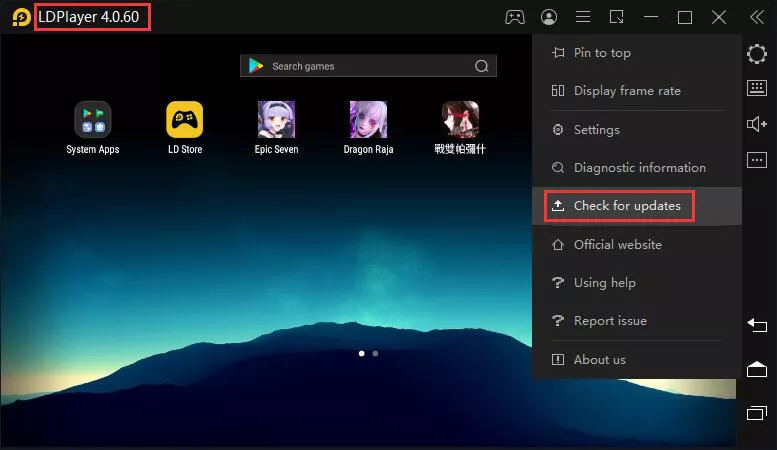 Step 2: Open LDPlayer membership system and log in with your Google account. (This will be your cloud account as well)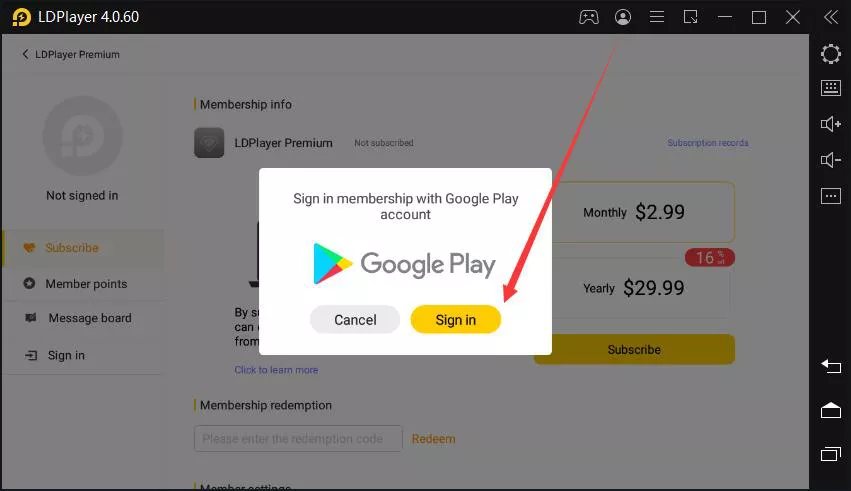 Step 3: You can access the cloud panel from these two places.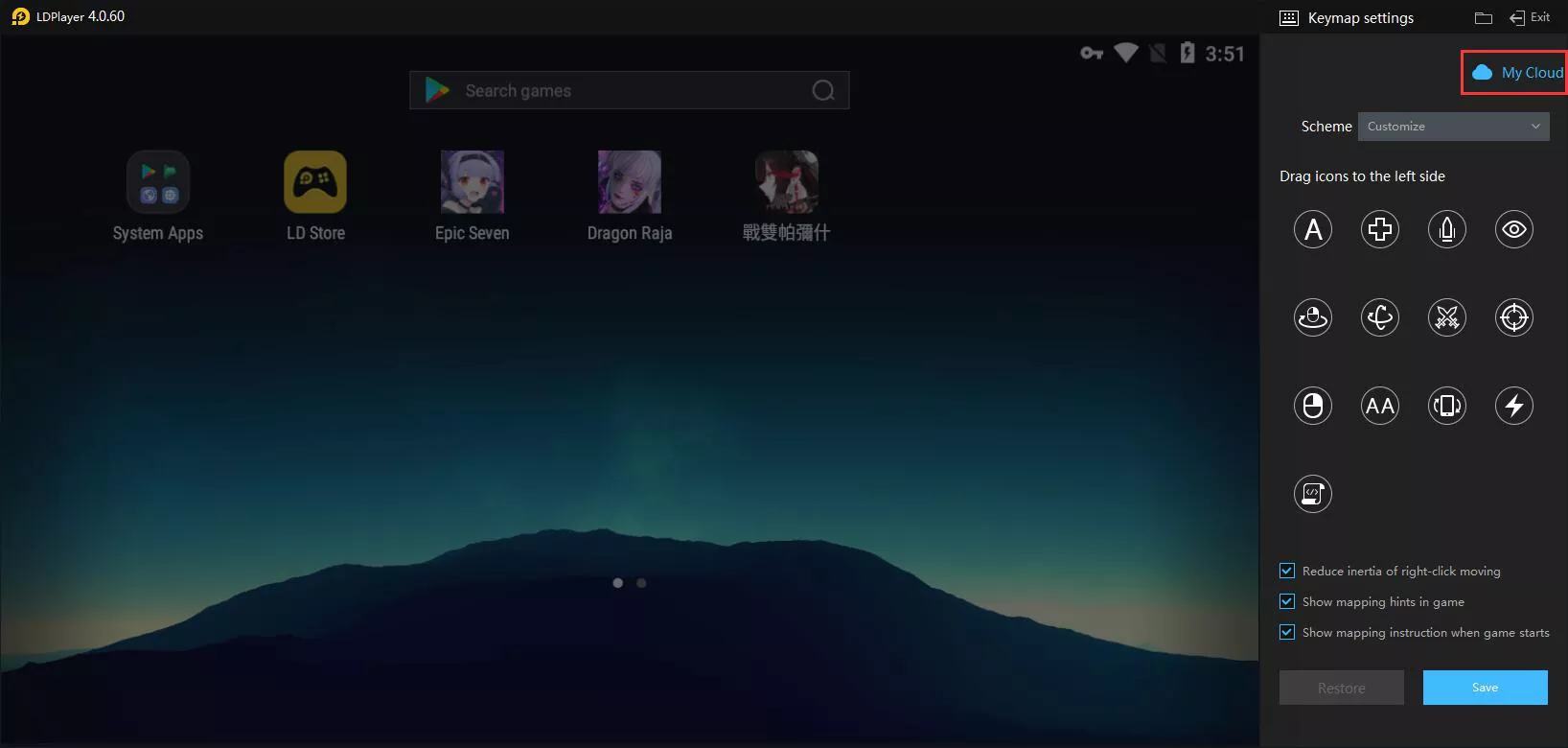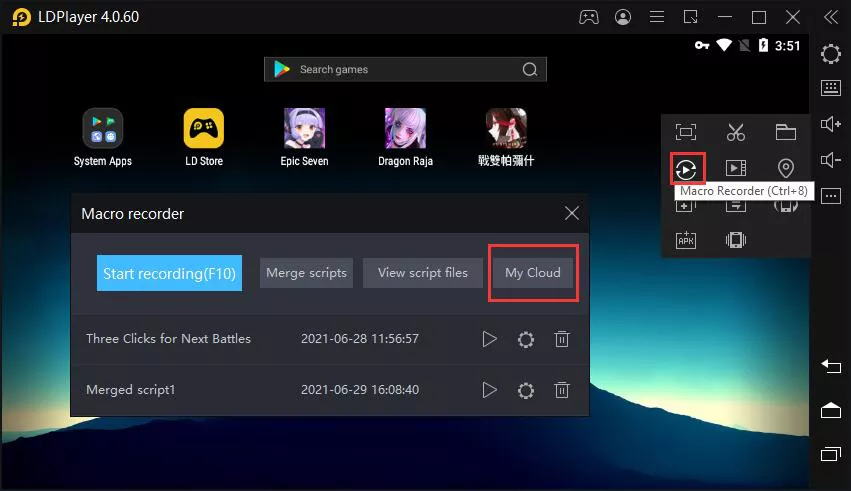 Step 4: Take script uploading as an example, you can select and upload all the custom scripts you have.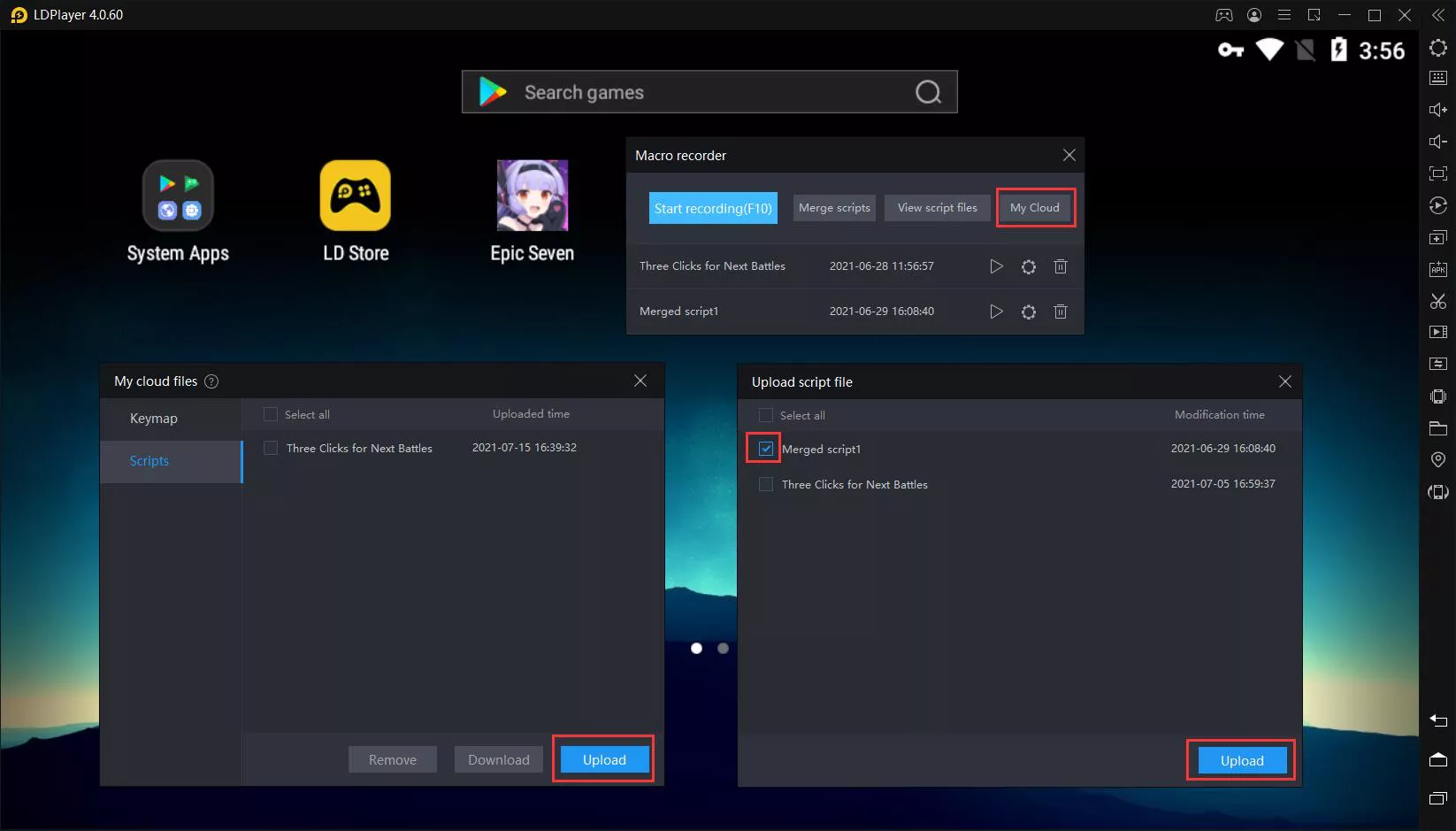 This is super useful when you need to use LDPlayer in multiple computer devices from different places. If you have any new ideas related to our cloud service, please report to our official staff and we will keep optimizing the feature.
The following steps will teach you how to share your keymaps with your friends or other players using the share code system.
Step 1: Open the cloud panel and upload the keymap you want to share.
Step 2: Click the icon showed in the picture to generate a share code. (The Share Code will be copied in your clipboard and you can press Ctrl+V to paste and share the information)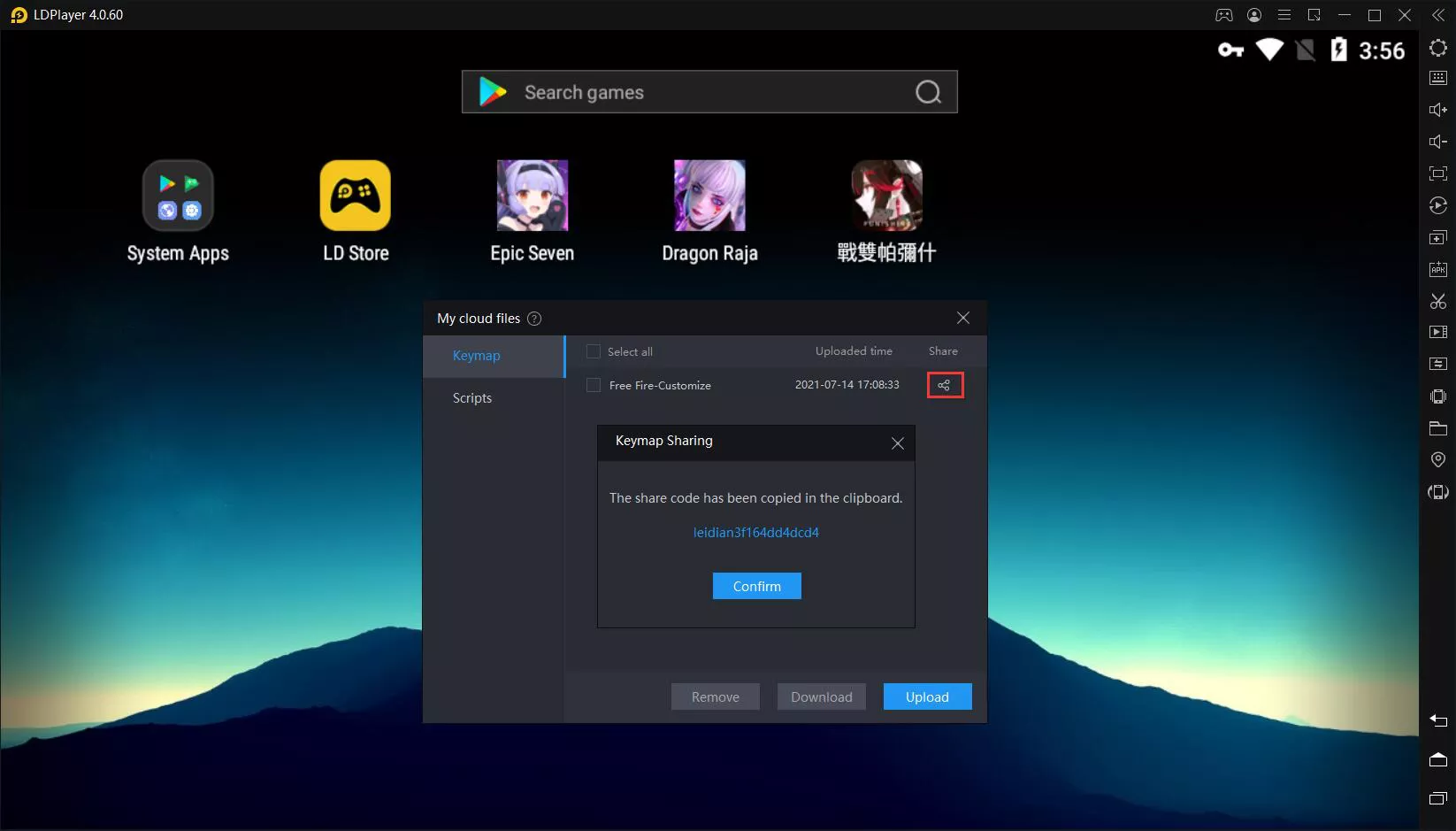 Step 3: Other uses who get your share code can import the keymap from the place showed in the picture.