You can transfer files between PC and LDPlayer through Shared folder.
Here we go.
1. Shared folder is here.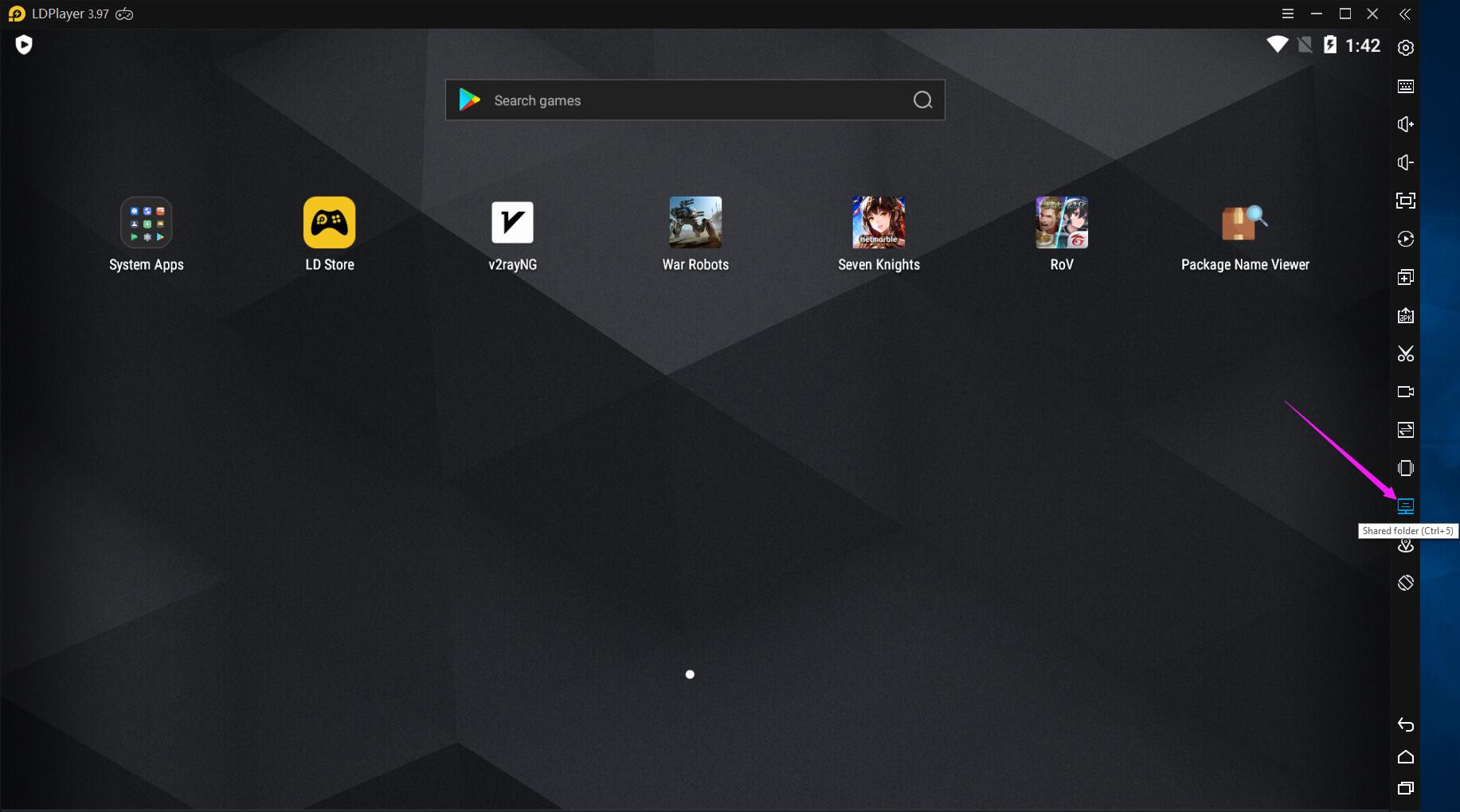 2. Click Android Shared Folder, the folder Pictures on LDPlayer will be opened.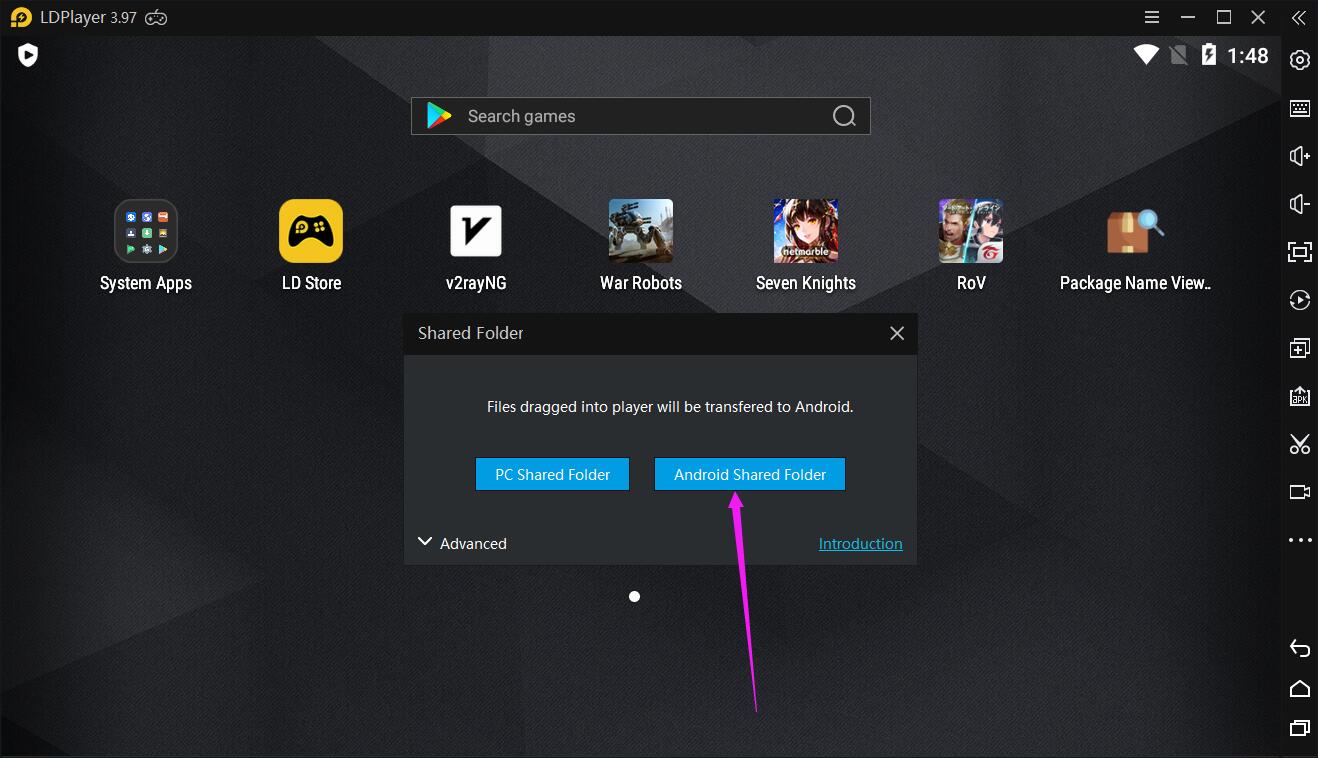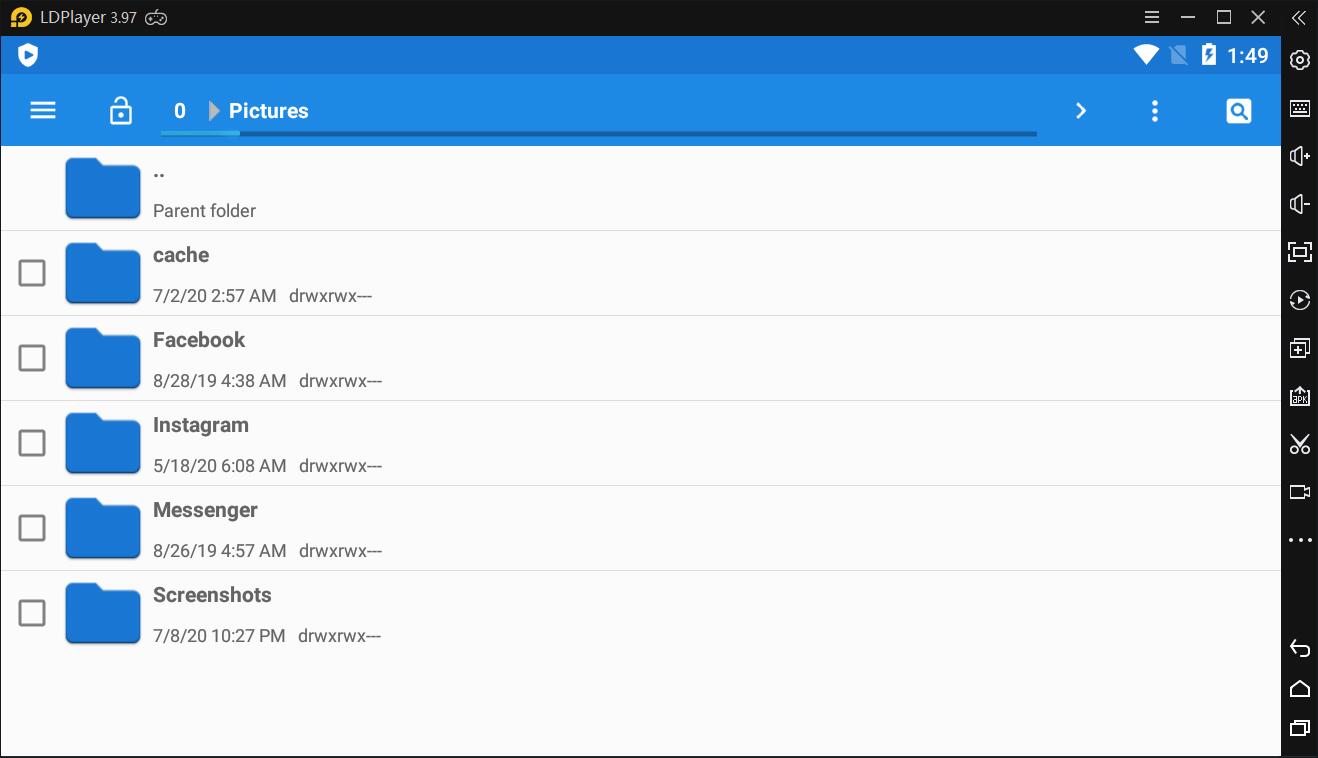 And the folder Pictures on your PC will be opened after you click PC Shared Folder.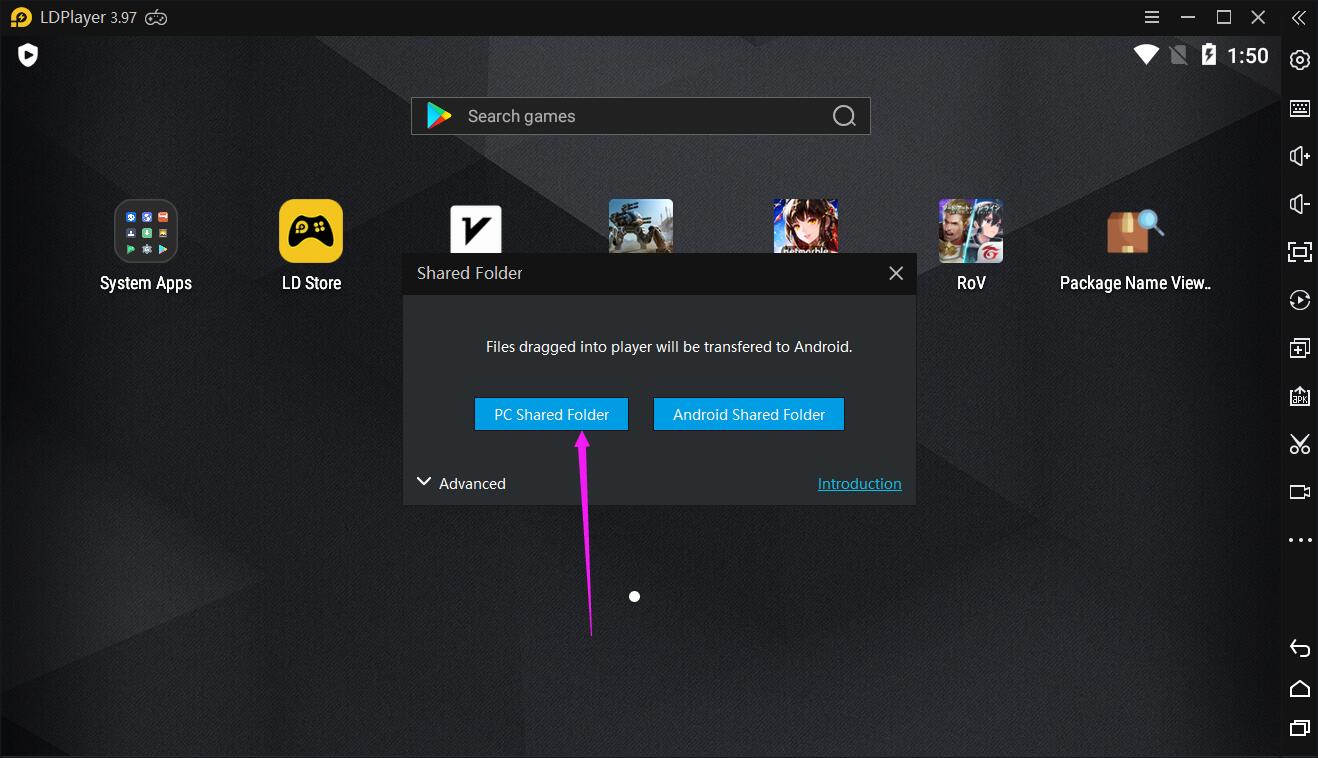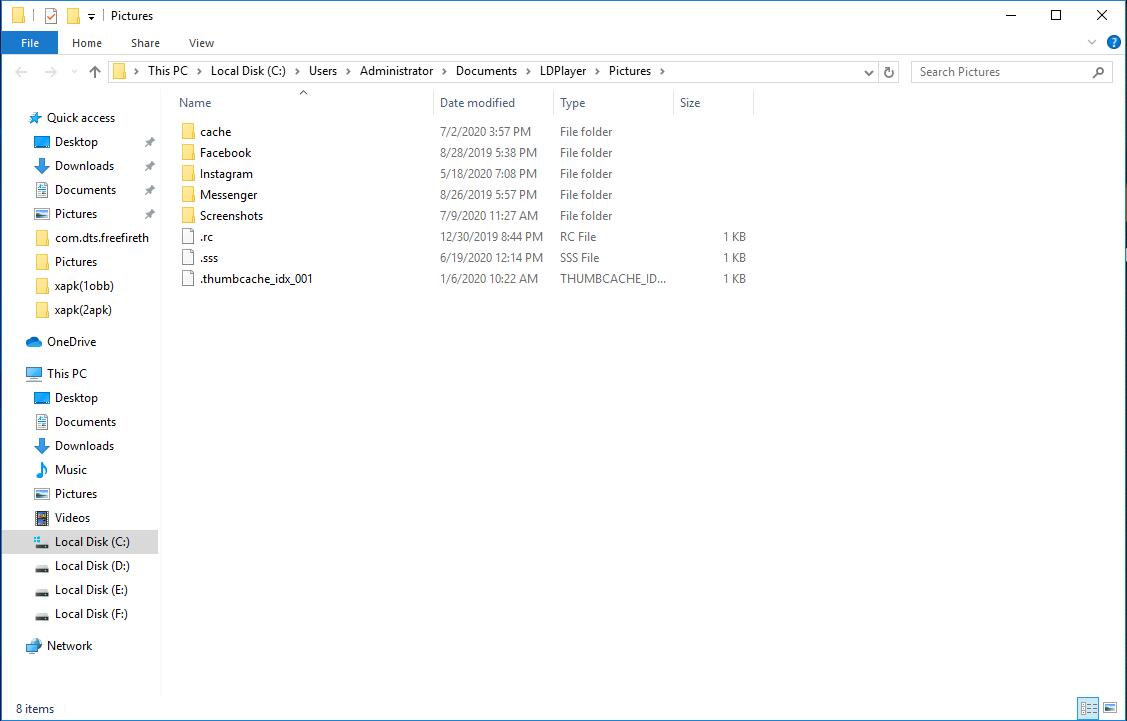 Therefore, the Pictures folder on both PC and LDPlayer are the same folder and stores the same thing. That is to say, if you move a file on LDPlayer to LDPlayer's Pictures, you will see it in PC's Pictures; and if you move a file on your PC to PC's Pictures, you can see it in LDPlayer's Pictures.
Besides, when you directly drag your picture into LDPlayer, you will find them in LDPlayer's Pictures.