Here's a simple guide to how to download the latest LDPlayer.
To enjoy the latest and greatest features available on LDPlayer, you need to download the most recent software version that improves the stability, performance, and security.
If you're using an earlier LDPlayer, you can get the newest update for it. Follow these steps below to keep it up to date:
1. Open LDPlayer on your PC.
2. Click Menu in the top right corner of LDPlayer and then click Check for updates.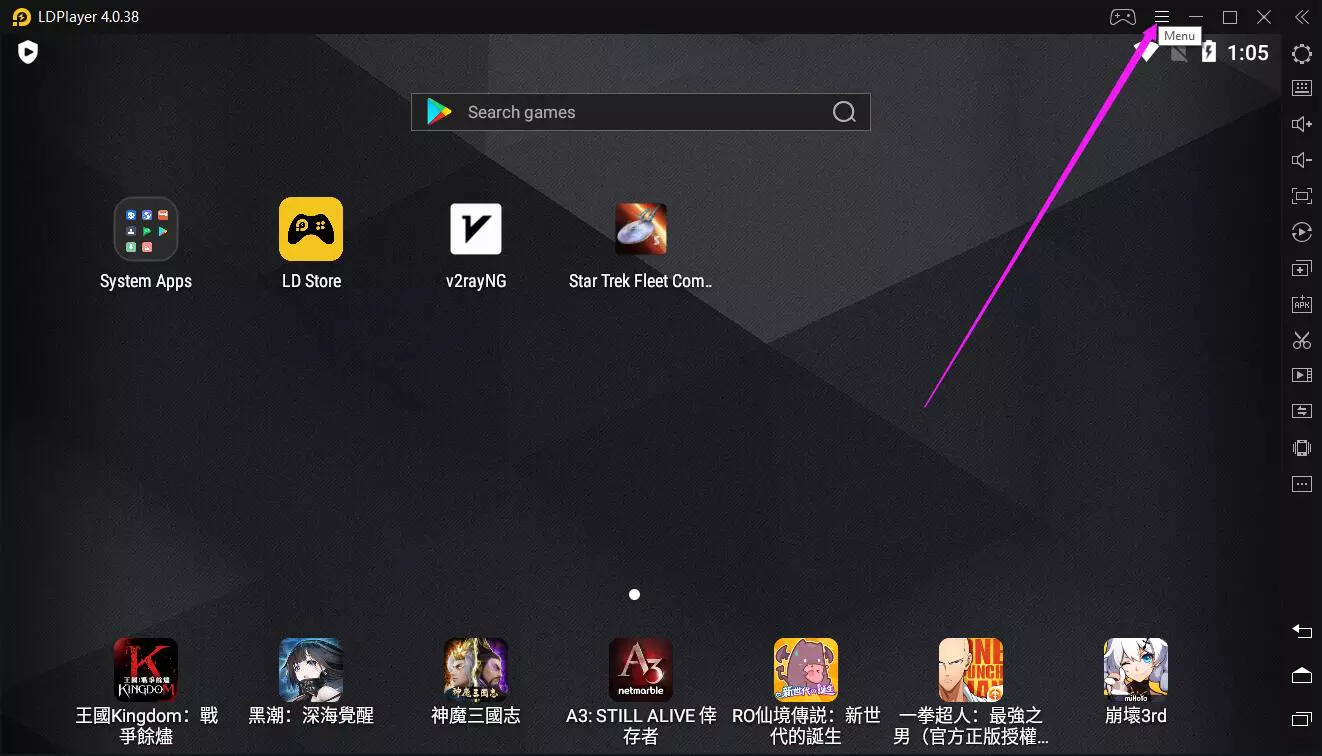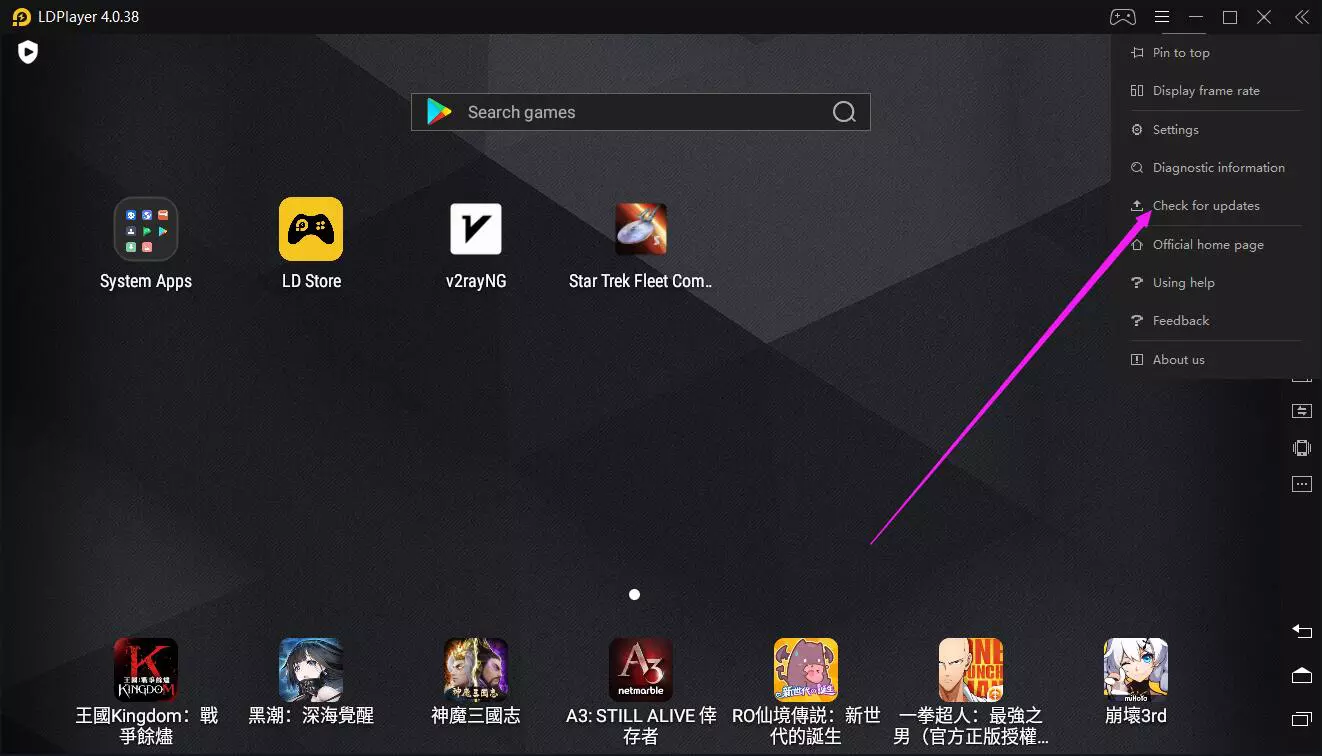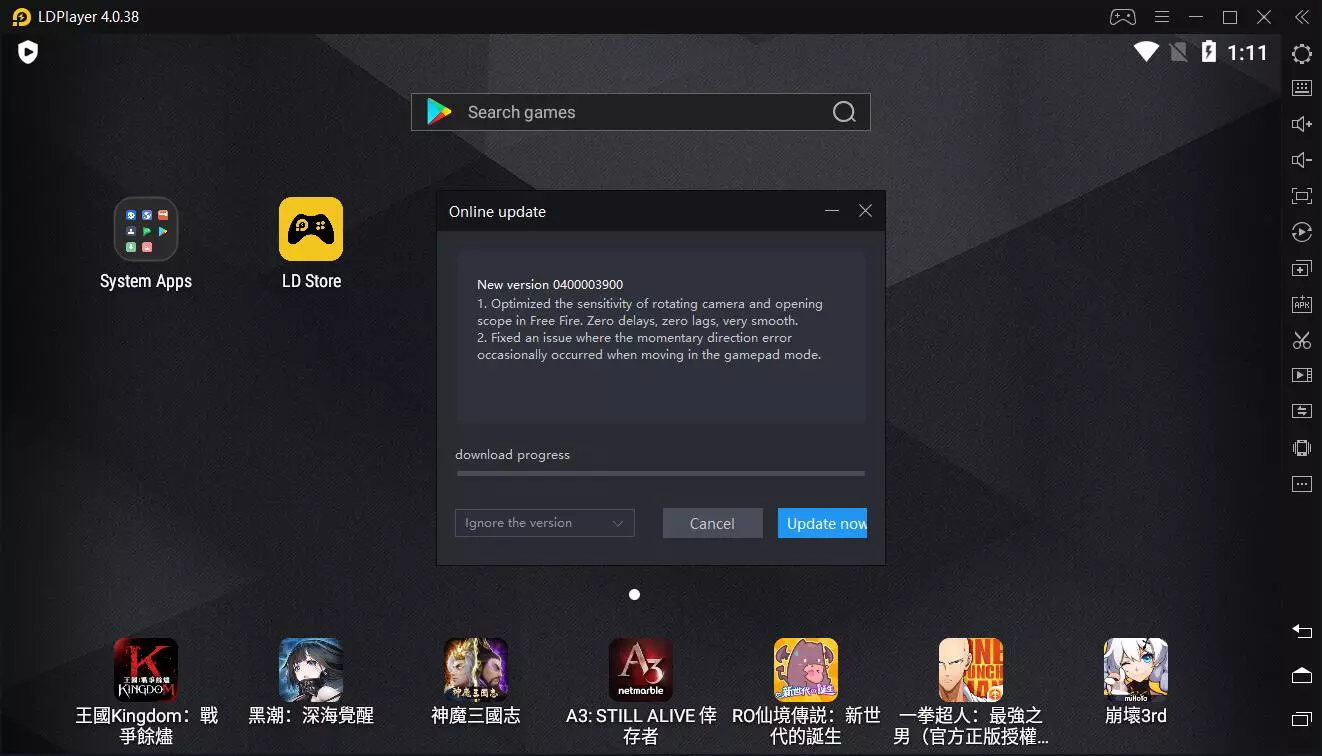 3. Use the Update now button to download and install the update.
If you are a new user, just go to the official site of LDPlayer to download the latest LDPlayer.
LDPlayer's official site: https://www.ldplayer.net/