With the continuous expansion of the game market and the development of the entertainment industry, many mobile gamers tend to enjoy the experience of playing mobile games on their computers. There are ways and tutorials on Google and you will find a product named LDPlayer. This post will briefly introduce LDPlayer and help you get familiar with this software.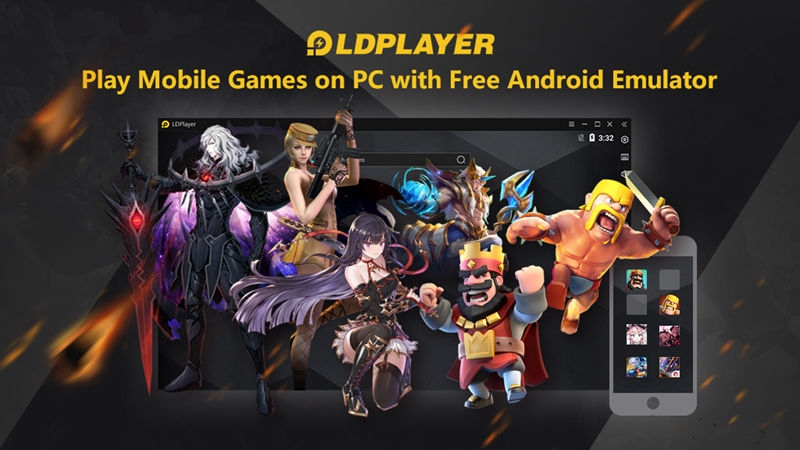 What is Android Emulator for PC?
An Android emulator is an Android Virtual Device (AVD) that represents a specific Android device running on PC. You can experience virtual Android operating system in your desktop or laptop using this type of software. LDPlayer is literally one of them.
What is LDPlayer?
LDPlayer is an Android emulator targeted at gamers. It does not just run Android on your PC but provide powerful gamer-oriented features. It includes good keyboard mapping controls and support for the latest games. You can also specify the virtual location of the device, simulate screen rotation, access the Google Play Store, and much more. The software let you run Android apps much faster on PC than your phone or tablet. Currently, LDPlayer is featuring version 3 and version 4.
Using LDPlayer, you will get:
- Full Android experience with well-developed Android 5.1 and Android 7.1
- Android gaming on PC with keyboard and mouse
- Best compatibility and rich function settings (CPU, RAM, Resolution, Device Model, Root Mode, Shortcuts, exclusive game settings, etc.)
- Multiple instances to play several games simultaneously
- GPS location simulation
- File sharing between Your Windows and Android
- No fees to install and no worry about heavy advertisement
- Active updates on very nearly a monthly basis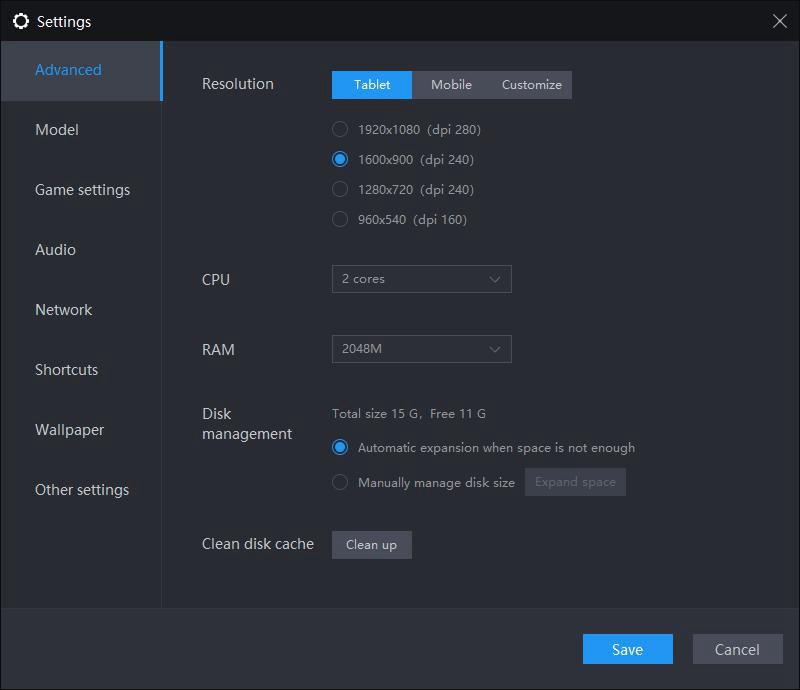 Minimum System Requirements
·Intel or AMD CPU Processor x86 / x86_64
·Windows XP XP3 / Win7 / Win8 / Win8.1 / Win10
·Windows DirectX 11 / Graphic driver with OpenGL 2.0
·Minimum 2GB of system memory (RAM)
·Minimum 36GB of free hard disk space
·Hardware Virtualization Technology (Intel VT-x/AMD-V) enabled in BIOS
Recommended Specifications for LDPlayer
·CPU: Intel i5 7500 or better
·RAM: 8GB or higher
·Disk Space: 100GB
·Graphics Card: NVIDIA GeForce GTX 750 Ti or better
Screenshots: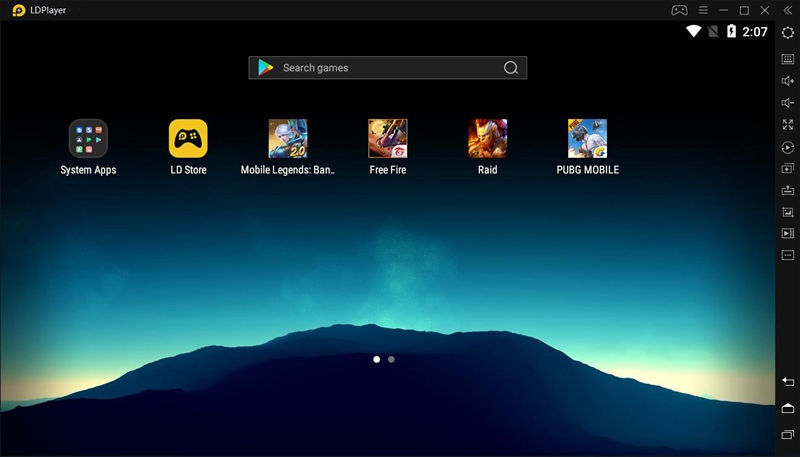 Reasons for Using Android Emulator
There are different reasons for different users. In most cases, Android Emulator is developed for the gaming - oriented. In this way, players could play mobile games on the PC easier and faster.
But for developers, before launching a new android application or games they will test it as much as possible on various devices, and mostly they will try android emulator first.
The most common reason among players is that they can easily play games with emulator on PC, and no need to worry their devices' battery life. And most importantly, they can enjoy the bigger screen.
The final main type is productivity. Any gaming emulator works as a productivity tool to an extent.
Is LDPlayer safe?
LDPlayer takes the security very seriously because our product is supported by users and any malware, spyware, or any sort of harmful programs with malicious intent is NEVER something that we will package with our LDPlayer. We've been transparent regarding what we offer to our players when they download and install LDPlayer.
Games on LDPlayer
LDPlayer support most main stream games on the games market, and usually shooting games are the most popular. For example, Free Fire for PC is the most popular game downloaded by players on LDPlayer. Many function settings of LDPlayer let you enjoy the best performance.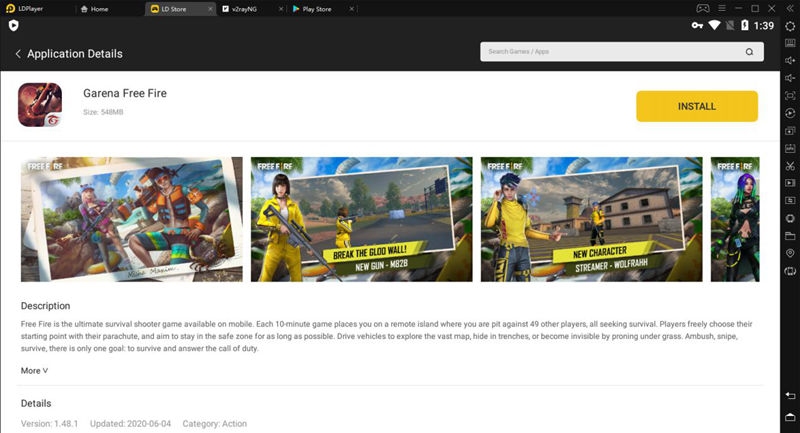 Conclusion
LDPlayer is one of the Android emulators for PC on the market with better performance. Constant updating and optimizing of LDPlayer can bring players the ultimate gaming experience. Now, free to download LDPlayer to start enjoying Android gaming on PC.