As one of the most popular Android emulators, LDPlayer always gives priority to the user gaming experience and safety, including keeping a non-malware environment, account safety, personal data safety, etc. While some users still have concerns about the security of the emulator, especially the PUP (Potentially Unwanted Program) and the bundler. In this article, you will get a detailed report on whether LDPlayer contains PUP or bundler.
You may be interested in: Is LDPlayer Safe to Use? Answering All Questions Regarding Safety
Contents:
LDPlayer is 100% safe and doesn't contain any malware, cryptominer, trojan, and suspecious plugin. The installer and full package you download from the official page of LDPlayer passes the VirusToal testing from Google. It's strong evidence that LDPlayer is completely safe and it will not harm your system. Furthermore, LDPlayer also passed the test of Avast、ESET-NOD32、BitDefender、GData、McAfee、Microsoft, VIPRE, and other anti-virus software. So you can trust LDPlayer.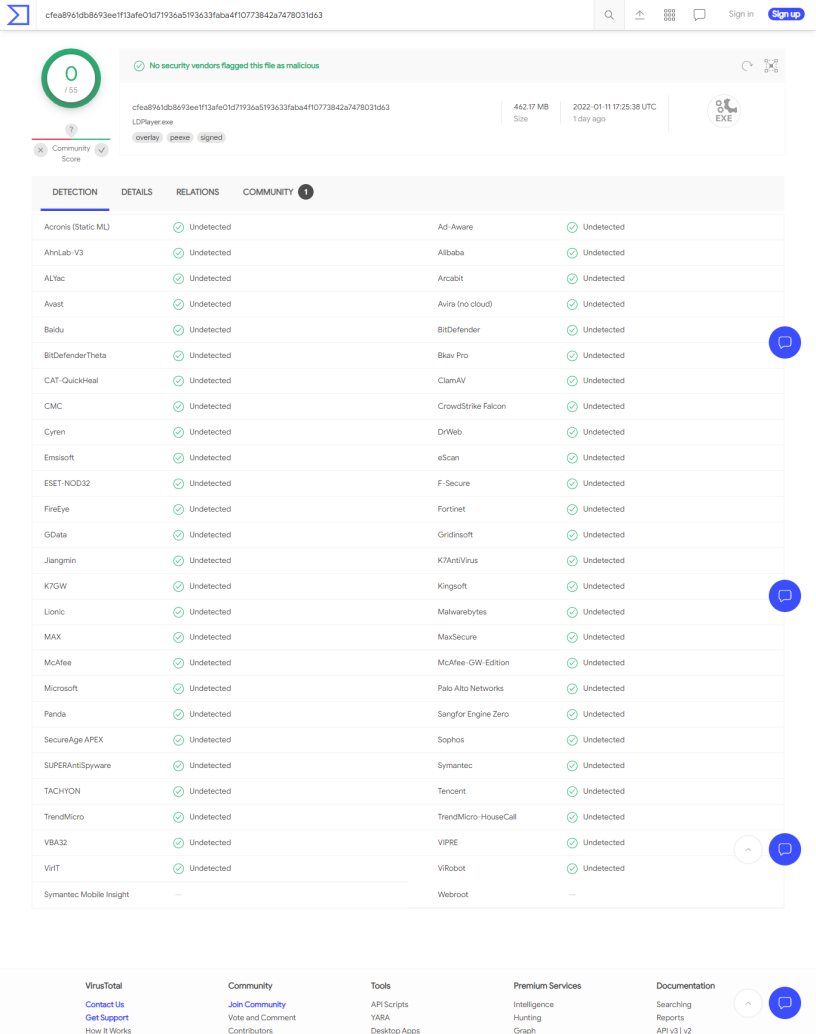 ---
Some users give us feedback: antivirus software detects LDPlayer downloaded from third websites containing bundlers and malware. As a completely free product, we cannot guarantee the safety of the LDPlayer downloaded from unofficial websites. To get a 100% safe LDPlayer, we recommend you download it from our official site.
If you download LDPlayer from the official website, the antivirus software reports positive and lists "PUP.Optional.DotSetupIo", "PUADlManager:Win32/DotBundler" or ''PUADlManager:Win32/Sepdot''. This is due to the ads plugins in the online installer package provided by ironSource, which is a global software company aiming at keeping products safe. If you look into the report, you may find it's just marked as ads plugins. So, LDPlayer is safe without any malware and bundlers!
We never force users to install extra software. You can freely choose whether to install the recommended software. If you don't want to install it, just click the Reject button to skip and continue with the normal installation process of the emulator. If you still have concerns, you can download our offline installer which does not contain adverts here.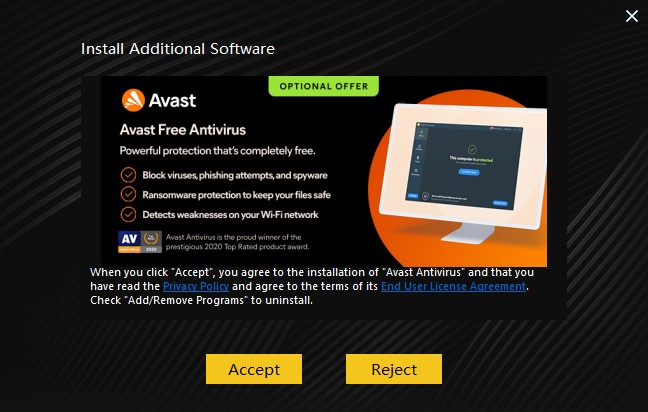 Why not LDPlayer delete the ad plugin (although it's safe) directly so that users don't need to make other operations? This is because LDPlayer is completely free software and we need advertising revenue to support research and development expenses. If you like LDPlayer and want to support us, you can install the recommended software which is reliable and never harm your system.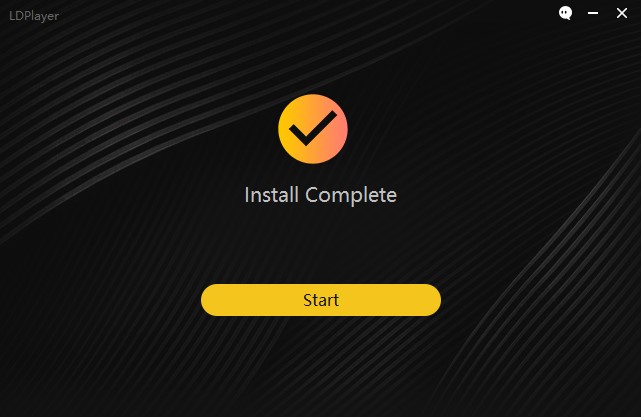 If you have other security questions that you can't find an answer to, feel free to contact us at support@ldplayer.net or on Facebook. Thank you for choosing LDPlayer and we hope you enjoy using it.