The universe of Girls Frontline will launch a new game named Project Neural Cloud as a remake of GFL. Project Neural Cloud is auto chess and a subgenre of a role-playing video game with unique characters.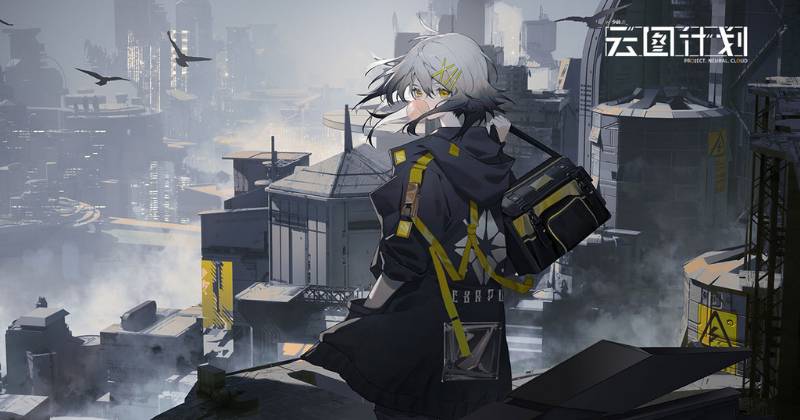 With the announcement of releasing the game, the developers have pre-released some details of the characters. This review is set to give you all the details on it. So download Girls Frontline on PC, and let's start the character review.
Croque
Her model is ME78, and her company is Svarog Heavy Industries. She was designed by the CEO, Elon Thomas, in Svarog Heavy Industries. By profession, she is a mechanical engineer. Her professional skills are automatic adjustments, analysis, design, and maintenance. Apart from that, her computing and data stimulation are also her skills. There is cutting-edge research in her job role, helping for Collapse Fluid energy generation technology R&D, and many other duties.
She has joined the service in 2056. Her notable role is she has joined to improve a new energy source designed by her CEO. She will participate in the project in the first batch.
Simo
She also from Svarog Heavy Industries and belongs to the S-WG model. By profession, she was a sniper. So, she is a master of assassinations and Battlefield Intelligence Gathering. She is equipped with techniques like sniper crossbow, optical camouflage, and cutting-edge optics. She matches long-ranged attacks, killing VIPs and collecting information. She was a former ground force member of the Eastern European Union Defense Army.
Antonina
Her model is H-01, and she belonged to 42Lab. She is a specialist in network security. Her professional skills are giving technical supports and testing the network security. Apart from processing the best data processing in the world, she has the talent of uploading her consciousness into different devices. That is why H-01 Labs invited her to their top-secret projects as an expert in network security.
Sol
She belongs to 42Labs, and her model is EG 4.0. Her job is Scientific Expedition Guide. So with that, her skills are security and protection with Scientific Expedition Guide. With the end of the war, the world of science has given more focus to the scientific exploration of Relic Sites. That's why she has created high-tech weapons.
Persicaria
Her model is Persicaria. She belongs to 42Lab. As a custom-made AI researcher, her job fields are AI and technical development. She is much similar to Professor Persica. She is an expert in hardware and deep learning skills. She works as a vital figure in the technological field in this project.
Chelsea
Her model is FF-ALPHA and belongs to the Svarog Heavy Industries. She is a firefighter. So her skills are emergency responding and fire management. She was initiated in 2050. Chelsea is highly resistant to fire, dust, smoke, critical temperature, and portable fire managing equipment. In 2058, she will participate in this project.
Maia
She also belongs to the 42Lab, and her job is researching in metrology. With that, she can forecast the weather. Maia series was mainly used for monitoring and predicting the temperature and air quality. As they have excellent performance, they are quickly get employed.
Betty
Her company is Universal Anything Services Co. Ltd., and her model is Security 2.0. Betty's professional skills are Security Services as her job is Home Security. With the economic recessions and productions, most of them become unmarketable. Because of that, most of them became home protectors.
Fresnel
She also from 42Lab, and her model is OSRA, and she is an Optics researcher. Fresnel is very expensive and performing with high capacity. OSRA model characters are not widely available due to increased production costs.
Banxsy
Banxy is from CyberMedia, and her model is ARTIST 3.0. She is a street artist. So, her skills are street arts and Graffiti. Dolls from this series are pioneers in Cyber Media's flagship, and they perform as Cyber Media's "Visual artwork," and their side job is street graffiti.
Groove
Cybermedia is her company, and MDJ is her model. She has skills in radio and club music disk jockey as her job is DJ. MDJ series is very competitive as they can quickly learn any music genre. They are very creative. One song by Doll band ZIGGY's become a hit also. But they have never disclosed the name of the doll. So sadly, there is no more news about them.
Yanny
Yanny is from Universal Anything Co. Ltd, and her model is Mariner II. She is a sailor and has excellent skills in maritime navigation and fishing-related activities. She is a doll made for sailing. They are well-known among shipping companies. So, they are available anywhere in the sea, downing from the biggest shipping company, "ONASSIS," to the fishermen of Iceland and Ecuador. From that, they have joined the company and then to this project.
Hubble
She is from 42Lab, and her model is PSRA. She is an astronomy researcher who has skills in Universe and Celestial Body observation with recording and analysis. In 2055 they have developed this model to get support for small researches. Unfortunately, these models were not competitive through market. Although they are experts, most of them do not know about them.
Lam
Lam is from Universal Anything Co. Ltd, and her model is RM and IA. She is an accountant. She has expertise in accounting, auditing and financing. This model has high memory capacity and performance. There is a fun fact about Lam. In Girls' Frontline, LWMMG does not prefer the name Lam.
Gin
Gin also from Universal Anything Co. Ltd, and her model is AS-B. She is a bartender who can serve in bars and beverage concoctions. They are very emotional and expressive, which made them separate strangely from some situations.
Centaureissi
She is from Universal Anything Services Co. Ltd and her model are Butler-36. She is a domestic maid who has skills in managing household affairs. They are targeted at wealthy and middle-class houses. They are sensible of timing and very efficient at work. They can handle multi-tasks. In the civilian doll market, they are prevalent. After the project commences, a military officer from Germany took one of them to his home to join as a volunteer in this project.
Angela
Angela is from Universal Anything Services Co. Ltd and her model are C2E2. Her professional skills are caretaking preschool education and child companionship. The company has installed an extra emotional system in that model to perform the above skills. It allows C2E2 to respond to children's feelings effectively. They were targeted mainly by upper-class families as they are relatively expensive.
Evelyn
Svarog Heavy Industries is her company. RP VII is her model, and Evelyn is a Riot Cop. At the same time, she has skills in anti-riot, security duties, and Counter-terror. They are more long-lasting than typical security dolls. They are more compatible with command modules and extensive area communication. Evelyn serves as a frontline commander, and she can operate complex weapons also. This model is a blessing to the government as they are taking part in this project.
Jessie
Universal Anything Services is her company, and her model is PHK. She is an expert in household activities, and she performs her skills on household cleaning services. However, because they have produced a limit to rent by the companies, the public can lease them from those companies at a reasonable price. So now they are spreading throughout the people.
Max
She also a creation by 42Lab. Her model is EMR, and she is a researcher in Electromagnetic. Her skills are in that field and technological development, and they have excellent abilities. They are very cost-effective. Due to the risk, they take the use in larger-scale quantities of high-performing through non-conducting materials. They have no chance of damage due to high voltages.
Abigail
Svarog Heavy Industries is her company, and her model is MCDT. She trains police and military dogs as she is a trainer by profession. At the beginning of the project, the company had a considerable amount of data about animal behaviors. It made them understand dogs' language, personality, and behavior and arrange personalized training for them. MCDT is very effective. They can manage 20 dogs at a time.
Sakuya
She is from Universal Anything Services, and her model is LG-II. By profession, she is a landscaper. Her skills are landscaping, garden arts, pruning, and maintaining, and they are very effective. In addition, they have an incredible talent for identifying creative things. So, they can work independently in their field by designing and crafting garden capes.
Bonee
Her model is UL-OS, and Ultimate Life is her company. By profession, she is an Orthopedician. She performs skills on that and operative surgery. Initially, they were developed with cuteness. But, later on, they were adjusted by a user survey report.
Florence
She is a UL-NURSE model from Ultimate Life Company. By profession, she is a nurse who has the skills of looking after patients. The series has produced due to the war. Now they are re-designed as high-end and cost-effective dolls. They can provide counseling and psychological care also. She works at St. Pierre's private hospital.
Twigs
Her company is Universal Anything Services, and her model is AS-EM. She is an excellent embroidery artist, and she has embroidery and design skills. They are occasional and costly. They were not developed as commercial dolls initially. They were made to show the cultural heritage as the traditional culture of needlework was deteriorating. They are gorgeous and efficient.
Choco
The Choco doll is from Universal Anything Services, and her model is a Pastry chef. Her profession is dessert chef who has skills in baking and making snacks. She is a professional model. She has launched 1.5 million different ways of making dessert boxes. So, she can be introduced as Dessert Encyclopedia. She is charming and admired by the public. The Pasrychef SP is there where the tasty bakery items are made.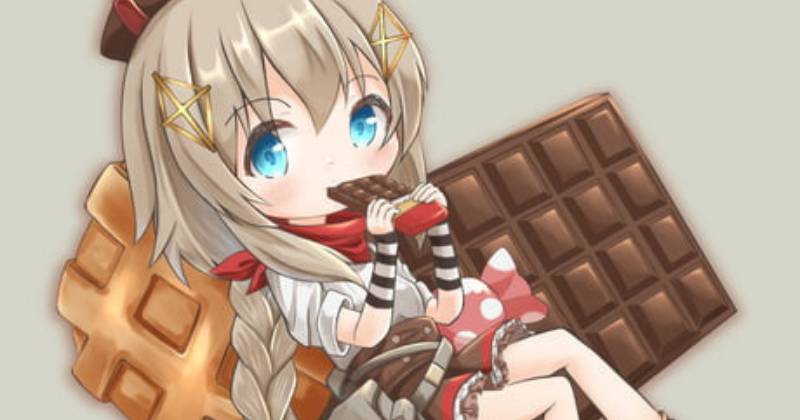 Panakeia
Ultimate Life is her company. UL-AP is her model, and by profession, she is a pharmacist. Her professional skills are in researching pharmacology. They serve from costly gene medicines to refugees also. sometimes they give humanitarian aid in war zones. They are instrumental and helpful in post-war zones and the industry pharmaceutically.
Zion
Her company is Svarog Heavy Industries, and her model is CRAR. She is a Relic explorer. Her professional skills are in Relic exploring and research, and she has skills in engineering also. This model works appropriately with the NBC protection system. They can work on discharged areas more than two days at a time.
Aki
He is from Universal Anything Services, and his model is Bodyguard SP. He is a bodyguard who has exceptional skills in private security. They are marketed only to the upper class. Due to high cost, there is limited production. Their sensory limitations have enhanced to perform the duty well.
Nanaka
She is from CyberMedia, and her model is CM-IDOL. By profession, she is an Idol. Her skills are casting coaching and Idol performing arts. The industry of entertaining happily welcomes them, and they have replaced many human performers. This model is specially created for live events. So, we can assume that the freshly graduated idol group NotREAL will also be there.
Earhart
Her company is Svarog heavy industries. E-Pilot is her model. Aviation is her job, and her professional skills are in transporting civilians and piloting aerial vehicles. They are more efficient and risk-taking than traditional pilots. They can operate different aviation vehicles. At the same time, they can handle emergency navigating and landings in high elevations even without satellite signals.
Imhotep
Her company is Ultimate Life, and her model is UL-VET. Her occupation is veterinary health care, and her professional skills are in diagnosing and animal health care. They were initially developed to take care of pets from the upper class. They have affluent knowledge about animal biomedicine. They provide simple treatments to humans also. They participate in voluntary and humanitarian activities in South American and African regions.
Girls Frontline ii Exilium has already been released, so that you can check it out from here.
Vee
Vee belongs to the company Ultimate Life. Her model is UL-CS5. By profession, she is a plastic surgeon, and she has skills in medical services and plastic surgeries. She is a doll from the fifth generation and different from other medical dolls. They are compassionate and emotional. This is a bit averse to previous completely logical dolls.
This made them have the relevant creative skills needed for plastic surgeries. To minimize the risks, they are upgraded with knowledge.
Fern
Fern is from 42Lab, and her model is AA2. By profession, she is an archeologist. She has skills in Paleontological Investigation. They had got expertise care on challenging the mildew, dust, and moisture. After the formation, they will get appointments in the Frise International Joint Scientific Research Association's pre-history and Environmental Geography department. They will help to protect biological and historical relics.
Magnhilda
Her company is Svarog Heavy industries. AAT is her model. She is a professional boxer and training companion. She has joined this project after following a particular screen test also. She is not interesting in taking part in the game. But, she experienced due to the request from her employer. She has consultation data from many clients.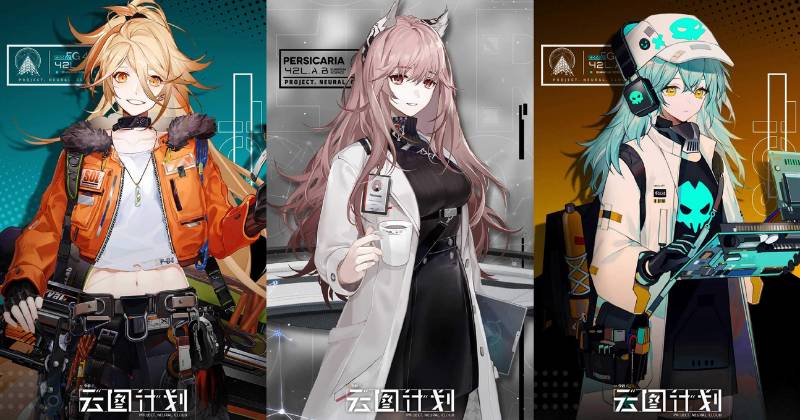 Girls Frontline with LDPlayer
Use LDPlayer's Keyboard Mapping feature to set up a new key set to the gameplay. So you will not want to practice the usual key sets, and you are allowed to use your own created keyboard movements.
Conclusion
Girls Frontline's Project Neural cloud is a fascinating and adventurous future time game. The exciting game has moved a story in the 2050s, and the developers have released some details about the characters. This guide has equipped you with the basic information that you want to know before playing the game.