AFK Arena is a role-playing card game in which you can choose many excellent characters to form a team. In AFK Arena, there are many features to keep you entertained for a long time. For another, playing AFK Arena on mobile devices cannot make players experience unique visual effect and smoother battle process. Thus, in order to get a better gaming experience, many mobile players are looking for a way to play AFK Arena on PC. This has become possible with LDPlayer.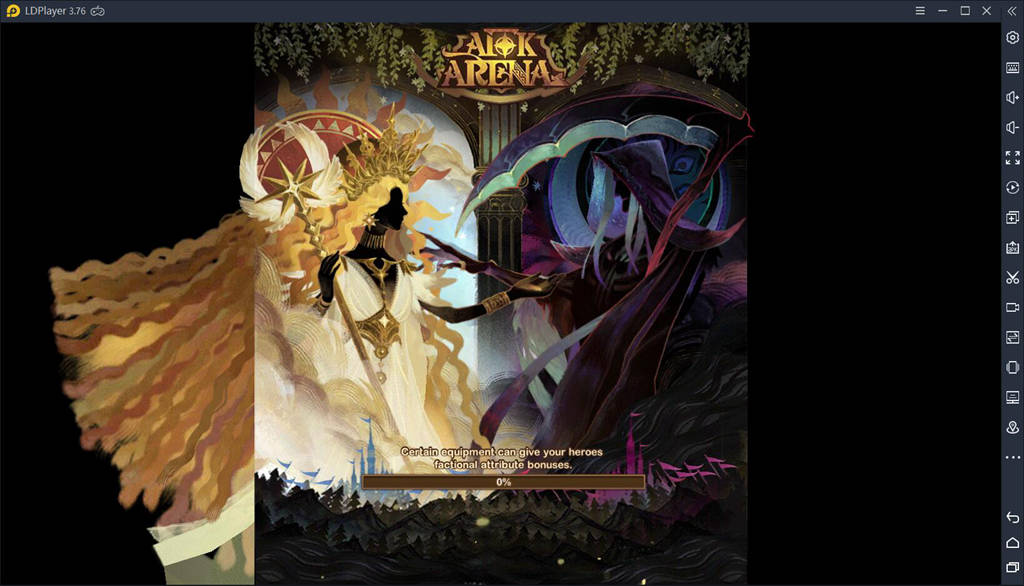 What is LDPlayer?
LDPlayer is a free Android emulator with which you can run Android games or apps on PC. With its high compatibility, you can play games with LDPlayer smoothly. Moreover, it offers high performance, improved keymapping and multi-player that ensure you can get more awesome gaming experience than a real phone.
How to Download AFK Arena on PC

Download LDPlayer and Run the Installer
Firstly, you should download LDPlayer on your computer. Once the download has finished, open the downloaded file and click "Install". This will take you a few minutes depending on your Internet.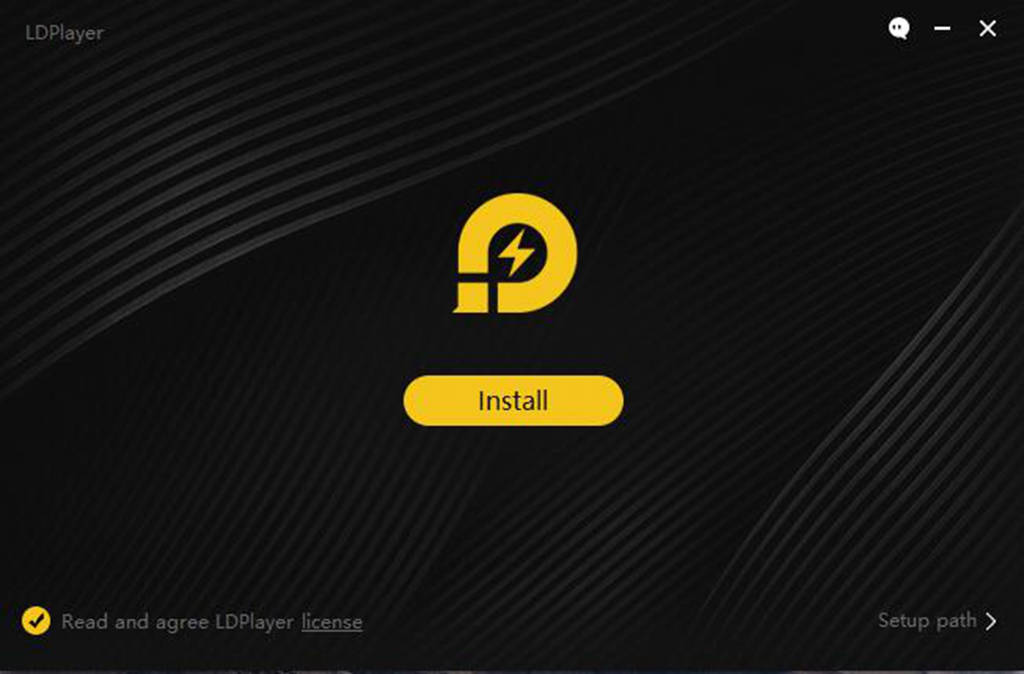 Set up and Download AFK Arena on LD Store
When the installation is completed, you should click "Start" to launch LDPlayer. After several seconds loading, you need to search AFK Arena on LD Store. Then, choose "Install" to download AFK Arena, or you can click "Local Install" if it is not convenient for you to link your Google account.
Enjoy playing AFK Arena on PC
After the installation of AFK Arena, you could click the icon of AFK Arena and access to the game, which will take you a bit of seconds if this is your first time launching AFK Arena. Moreover, you should check if AFK Arena is the latest version to ensure you can start the game smoothly. At last, you can enjoy playing AFK Arena on PC with your Android emulator.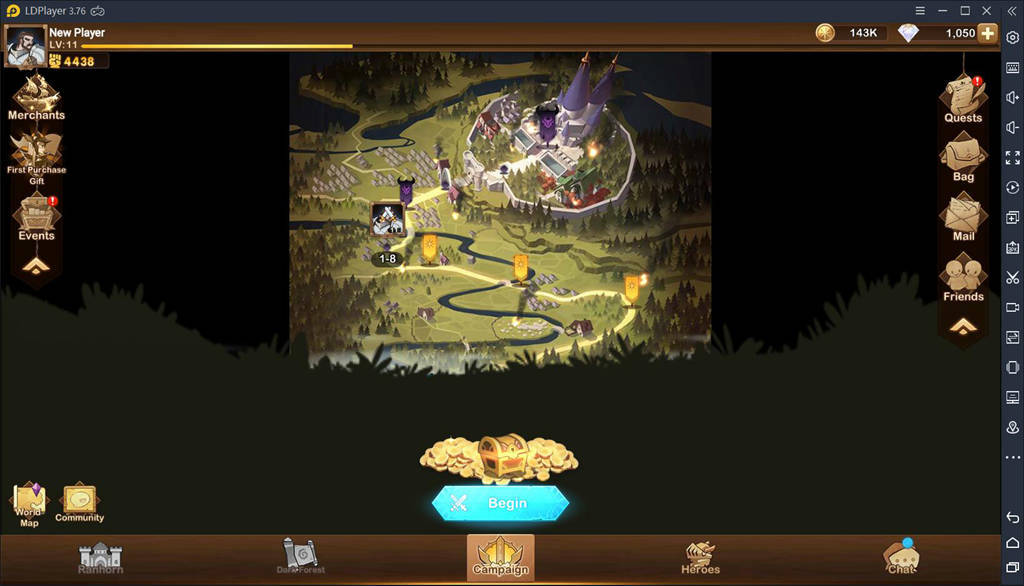 Why Use LDPlayer for AFK Arena PC
Better Visual Experience with Larger Screen
AFK Arena has high art quality that is very close to western style, like delicate opening trailer, exquisite anime-character, there is amazing design of battle scenes in AFK Arena. Therefore, compared to playing on mobile devices, you can enjoy unique graphics and battle scenes if you play AFK Arena on PC with emulator.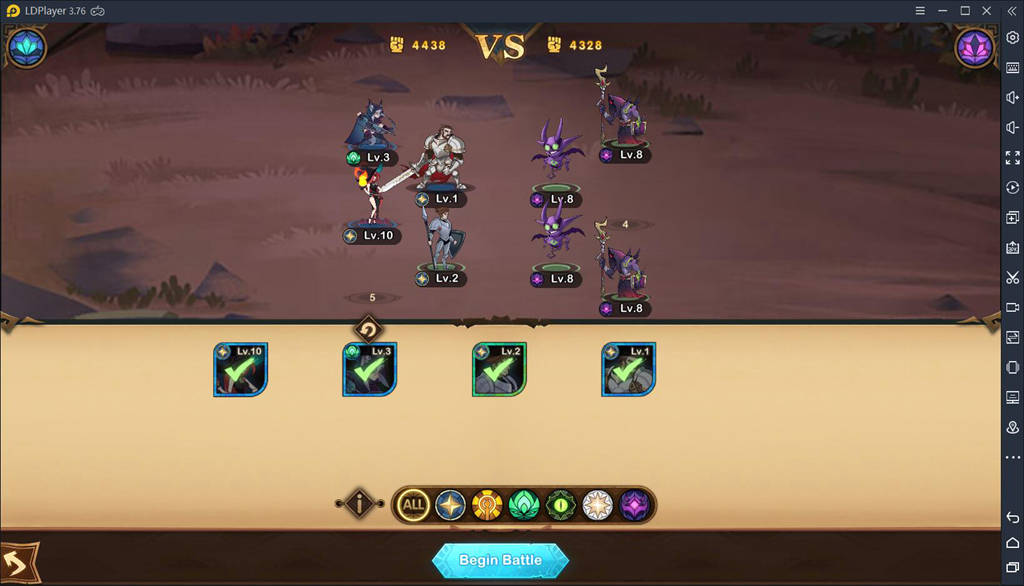 Longer Duration than Mobile Devices
Once you indulge in playing AFK Arena, you have to spend much time and energy to level up your heroes, enhance your gear, adjust you formation and so on. Playing AKF Arena with LDPlayer offers a stable gaming environment where you can play the game as long as possible.
Improve Your Gaming Experience with Additional Tools
Although it is enough to use basic features of mobile devices to play games, you will get better gaming experience with additional tools from LDPlayer, such as operation recorder, multi-player, shared folder and so on. Therefore, you will be motivated to level up your characters and gain different gaming experience on LDPlayer.
Tips for Playing AFK Arena on PC
Link your Account
In AFK Arena, firstly you should link your account to Facebook or Google, which prevents you from losing your account and game process. Please click your player portrait and press the "Account" button on the main page, and then click "Link" to link your account of Facebook or Google. Next, you can start playing AFK Arena.
Collect AFK Rewards Regularly
There is only 12 hours for you to accumulate AFK Rewards. After the limited time, you will loss the opportunity to get rewards which help you level up your heroes. Therefore, you should collect AFK Rewards regularly, or you will slow down your ascension level quite significantly.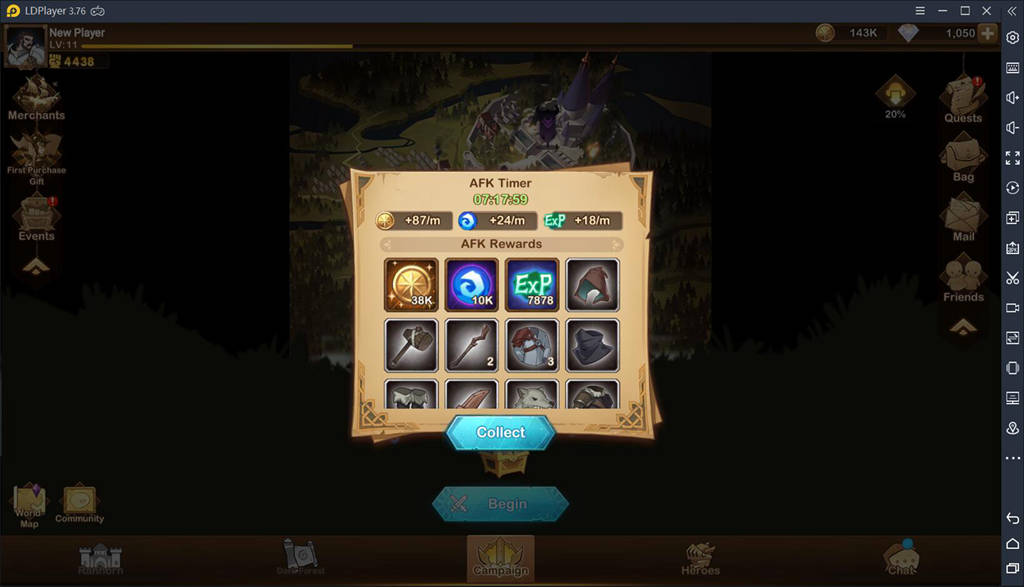 Notice the Maximum Ascension Level of Different Heroes
Myth-level heroes: 240 levels and 4 skills (The level can grow higher)
Epic-level heroes: 160 levels and 3 skills
Ordinary heroes: 100 levels and 2 skills
In other words, the epic-level hero and ordinary hero are impossible to break through 160 levels and 100 levels, and the myth-level heroes can be more than level 240. Because of the upper limit, epic-level heroes who are fodder of the same kind of myth-level heroes are difficult to develop in the late game.
Conclusion
In short, LDPlayer offers high-quality gaming experience and awesome gaming process, which is the best choice to play Android games or run Android apps on PC. Unlike playing AFK Arena on your mobile devices, you can make use of your computer and bring your gaming experience to the next level. Feel free to download AFK Arena on LDPlayer and explore the game right now!