The Alchemist Code is a turn-based mobile strategy&role-playing game developed by Gumi. It claims to be the pinnacle of Japanese mobile strategy RPGs and millions of downloads has been achieved via Google Play. While this game is designed for iOS and Android, you can still play The Alchemist Code on PC with LDPlayer Android emulator.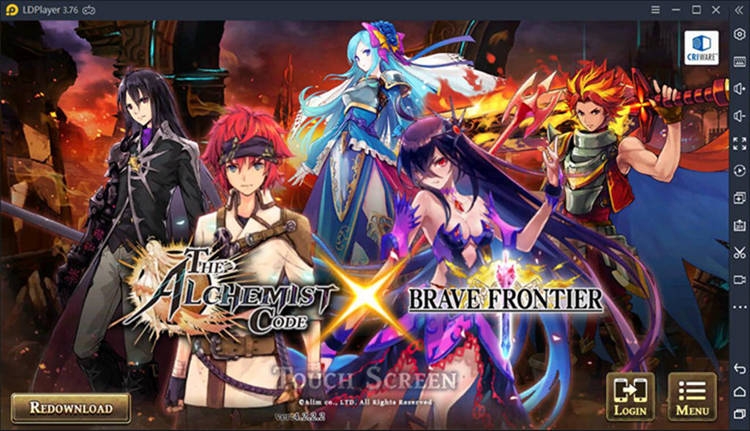 How to Play The Alchemist Code on Windows PC
It's very simple to play The Alchemist Code on your windows PC as long as you have an Android emulator installed on the desktop. The Android emulator you use can simulate the Android OS on your computer, giving you the ability to run most Android games and apps, including The Alchemist Code. Follow the steps below to download The Alchemist Code on your PC.
#1 Download LDPlayer Android emulator and complete the setup
LDPlayer is a modern Android emulator that specializes in virtualization technology and Android operating system. It supports a wide range of compatibility in running high-performance and high-graphic mobile games on PC, which makes LDPlayer the best emulator for The Alchemist Code. You can download and install LDPlayer on your desktop in a matter of minutes.

#2 Search and download The Alchemist Code on LDPlayer
After you finish the setup of LDPlayer, open it on your desktop. You will be directed into the home screen of your new virtual Android device once it completes the loading. Click the search bar or open LDStore to download The Alchemist Code on your emulator.
#3 Configure settings to begin playing The Alchemist Code on PC
Before you start playing The Alchemist Code on LDPlayer, you might want to configure some emulator settings in order to get the best gaming experience. Things like how to configure RAM and CPU resources for my emulator and how to set up a keyboard mapping can help you get started with the gameplay more smoothly.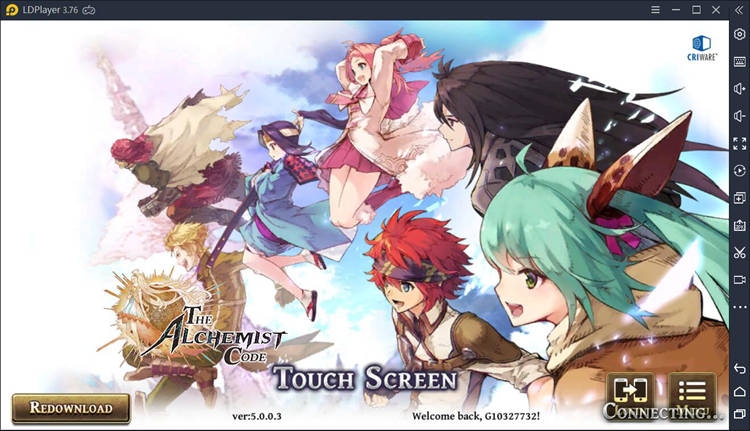 Benefits of Using LDPlayer for The Alchemist Code PC Gaming
#1 Power up your gameplay with stronger performance
It is true that a modern computer can run more powerful software than a smartphone. So, playing The Alchemist Code on your computer gives you the advantage of gaming performance. Also, LDPlayer will make full use of your computer resources to provide the smoothest gameplay in terms of performance.
#2 Play several accounts with multiple instances
If you have several accounts that you want to play simultaneously but you don't have a table of phones, then you might want to try the multi-instance feature developed by LDPlayer. You can find a tool named LDMultiPlayer on your desktop. This tool can help you to manage multiple instances on one computer, which enables you to create several virtual Android devices. Make sure your computer is powerful enough to support multi-instances.
#3 Improve your gaming experience with additional tools
Besides some basic features that you can experience on your mobile phone, you can also try additional tools offered by LDPlayer, including Operation Recorder, Synchronizer, shared folder, etc. They all aim to bring your gaming experience to the next level and benefit your gameplay on LDPlayer.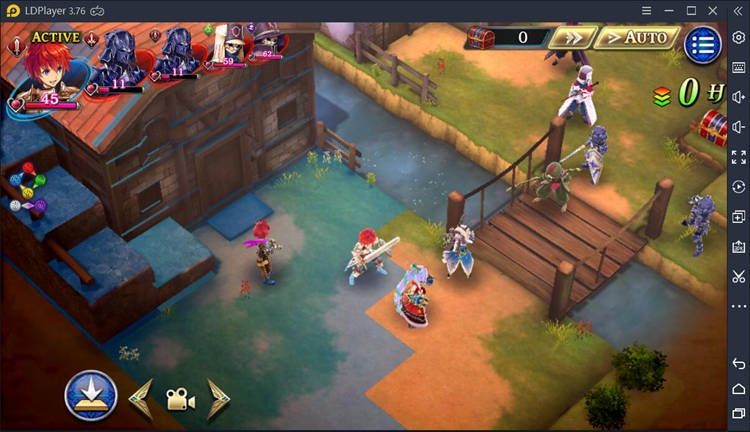 Three Beginner Tips to Help You Play The Alchemist Code PC
#1 Complete missions to get rewards
This is normally how we start the game. Completing several missions will reward you with many useful materials, including gems and summon tickets. It is a fast way to maximize your progress in the game. Also, you will be guided to know the combat mechanics more and learn how to make the best strategies for winning battles.
#2 Assemble a balanced team
There are plenty of units available for you to recruit. You can summon them by using gems or Zeni, the game's currency. When you build a team, make sure you pick both ranged and melee units and make a balanced combination. Balance is the key to winning in The Alchemist Code. If you don't know which heroes to use, at least you can first try auto setup, which is also a good idea to get familiar with team building.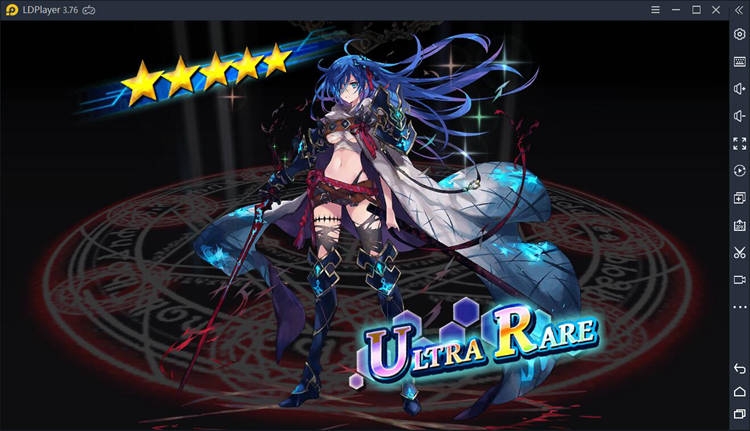 #3 Power up your heroes with equipment
One way to enhance the ability of your units is through equipment. You can use the game's regular currency called Zeni to summon different equipment and get powerful items. If you go into the fuse materials section, you will also find the list of items that you can create. Remember to gear up your units before you send them into the battle.
Conclusions
It's beyond doubt that LDPlayer is one of the best Android emulator for The Alchemist Code PC gaming. Everything is simple on LDPlayer, including downloading TAC on your desktop. It is time to bring justice in The Alchemist Code! Hope you will enjoy playing the game on pc with LDPlayer.