AFK Arena is an RPG game established on the best quality level practices of the genre while having innovative game-play strategies. Lilith has launched this game globally two years ago. With time this free-to-play game has become one of the most favorite games with continuous updates and fun arts.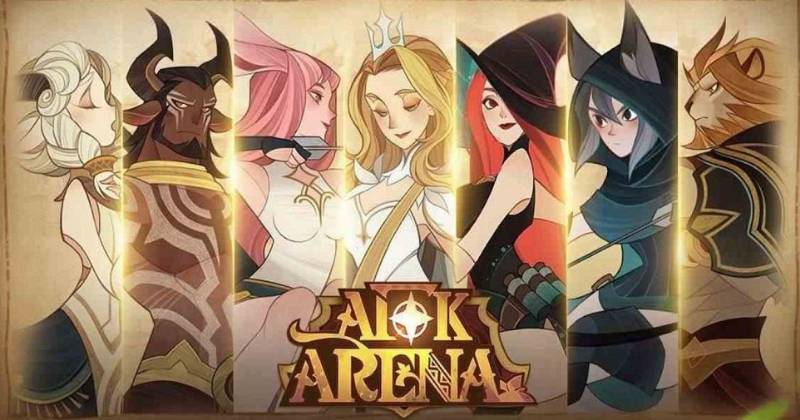 As same as other mobile games, even AFK Arena has its system of monetization. To speed up the progress, you have to have different types of currencies. If you want to collect more gold, diamonds, or cosmetics, the best way is to use the codes. If you are a player who is looking to pay out less amount of money while playing the game, you can win your target by using all the given codes. So, today let's review what those redemption codes are.
Play AFK Arena on PC and make use of the Codes.
AFK Arena Redeem codes
However, in the beginning, you will find the redemption codes are a bit complex. But, once you get it that, you will understand it easily. Following are the easy steps to go through to obtain your rewards using redemption codes.
Then check your Mails. You will find a verification code.
Enter the verification code on the official redeem page.
Now you have finished the process of login
So, now you can use whatever code that you want.
​​​​​​​
Enter the code to the box named "Enter Gift Code."
​​​​​​​
Then press the button "Redeem."
​​​​​​​
After that, you will find your arrived rewards in your mailbox.
AFK Arena active redemption codes
​​​​​​​
​​​​​​​
AFKelijah was the code to 100,000 Gold, 500 Hero's Essence, 500 Diamonds
​​​​​​​
​​​​​​​
​​​​​​​
​​​​​​​
​​​​​​​
85de5ar9ts and 8e27shfk6b were the codes to get 10 of the Common Scrolls for Hero, 10 of the Stargazing Cards, and 10 Scrolls of Faction. Apart from that, it gave 8888 Hero Coins and 888 Diamonds with 8888 Labyrinth Tokens
​​​​​​​
tt9wazfsbp, tvb5zkyt47, u3gpi6heu6, u9rfs27rd9, uffqqmgtxd, ufxsqraif5, vdgf3ak6fcvm894xsucf and vxvtzgtz6f were the codes to get 1,000 Diamonds
​​​​​​​
​​​​​​​
​​​​​​​
​​​​​​​
​​​​​​​
​​​​​​​
​​​​​​​
​​​​​​​
​​​​​​​
​​​​​​​
​​​​​​​
you were able to obtain five Common Hero Scrolls, 1,000 Diamonds, 1,500 Gold using HaruruAFK
​​​​​​​
To collect more gold, diamonds, and cosmetics you can you these active codes,
​​​​​​​
You can obtain 100,000 Gold and 100 Diamonds using 101nc107h, 311j4hw00d, Badlijey666, Ch3atc0de, d14m0nd5 and xmasl00t
​​​​​​​
afk888 is the code to get 20,000 Gold, 300 Diamonds, and 100 Hero's Essence, also
​​​​​​​
​​​​​​​
now you have the chance to get 500 Diamonds, 60 Rare Hero Soulstones, and five Common Hero Scrolls using the code misevj66yi
​​​​​​​
PrinceofPersia is the best code to get 500 Diamonds, 500 Hero's Essence, and 500,000 Gold Coins
​​​​​​​
​​​​​​​
This is the code xiaban886 to get 500 Diamonds, five Large Crate of Hero EXP, five Large Crate of Hero Essence, and five Large Crate of Gold.
​​​​​​​
AFK Arena June patch Note can be viewed here.
Expired AFK Arena Redemption codes
There is a lengthy list of recently expired redemption codes of AFK Arena. These redemption codes are now expired and here is the full list,
1fanfengshun

and 4jipingan was the code to obtain 188 Diamonds. It also gave Gold
​​​​​​​
2longtengfei

was there to 188 Diamonds & Hero Experience and
​​​​​​​
Earlier, you were able to get 60 Elite Hero Shards using 2019mothersday
​​​​​​​
228j636fs9

, 2nzzy8y67v, 6wgh9ung66, te9gig7y58 and 25pg5gnpcf were to earn 1,000 Diamonds
​​​​​​​
3aghu4egje

, 65tdenbmtw, 6u226crhtp and 3gpasha3ch to get 300 Diamonds & 20 Elite Hero Soulstones
​​​​​​​
1,000 Diamonds & 10 Faction Scrolls were obtainable by 26dnuiw8s4
​​​​​​​
2gq55jii87

, 4rytg4u2q6, 576w235suw, and 2n7gek6rtc were the codes to get 20 Elite Hero Soulstones& 300 Diamonds
​​​​​​​
3,000 Diamonds were earnable by 3baee6v3v7 and Don00001
​​​​​​​
3yangkaitai

was there to get 2020 Diamonds & Hero Essence
​​​​​​​
57kh69fhzr

was there 60 Elite Hero Soulstones and 1,500 Diamonds
​​​​​​​
​​​​​​​
​​​​​​​
​​​​​​​
​​​​​​​
​​​​​​​
​​​​​​​
​​​​​​​
​​​​​​​
​​​​​​​
Also, check out this game's Reroll guide to know who is better for your gameplay.
Conclusion
AFK Arena is one of the fan favorites games in the world of RPG. If you want to speed up the progress, you can collect gold, diamonds, or cosmetics using the given active codes, which is the easiest rather than spending real money. Make sure not to use the expired codes!