Mobile gamers are increasingly turning to Android emulators as they provide better performance for some specific games. According to our data, the following seven games are the favors of emulator users, including Free Fire, Mobile Legends: Bang Bang, Ragnarok M: Eternal Love, The Seven Deadly Sins: Grand Cross, etc. Let's have a look at those top 7 Android games you can play on PC with LDPlayer.
The Most Popular 7 Android Games on LDPlayer
Free Fire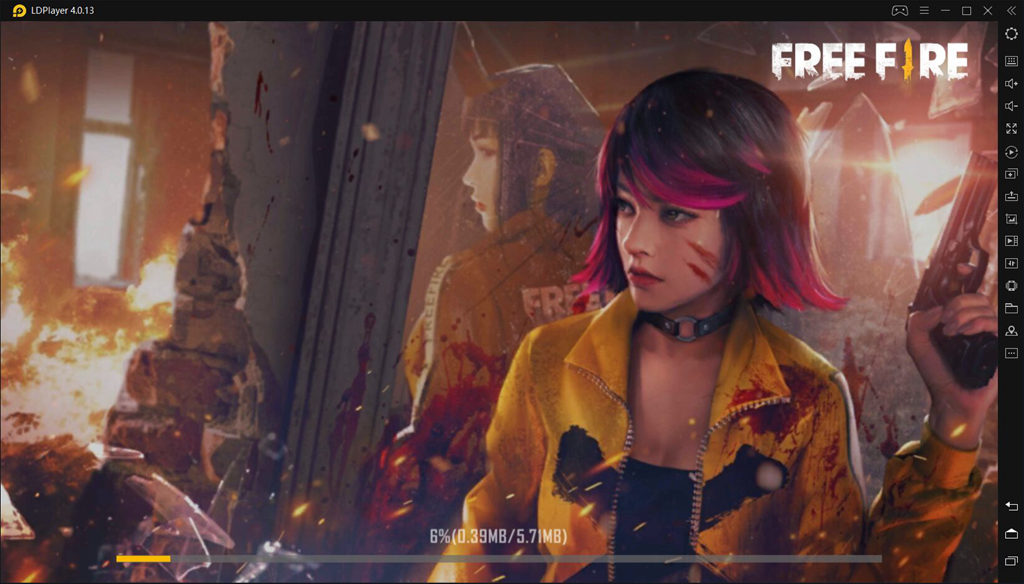 The first game on the list is Garena Free Fire which is also known as Free Fire Battlegrounds or Free Fire only. It is a survival mobile game of the battle royale genre. A plane takes fifty players to a remote island where they need to find the right place to fall from parachutes. It's crucial to decide the place you land on because you have to search for weapons and equipment from that place to protect yourself from enemies.
The game would require your accurate shooting skills and LDPlayer can help you with that. You can use even low-end computers to power up Free Fire on PC. LDPlayer, which has been optimized for gaming Free Fire, assures 60 FPS with high performance in the gameplay. If you want to know more in detail, please read this article: Best Emulator to Play Free Fire on PC with High Performance.
Mobile Legends: Bang Bang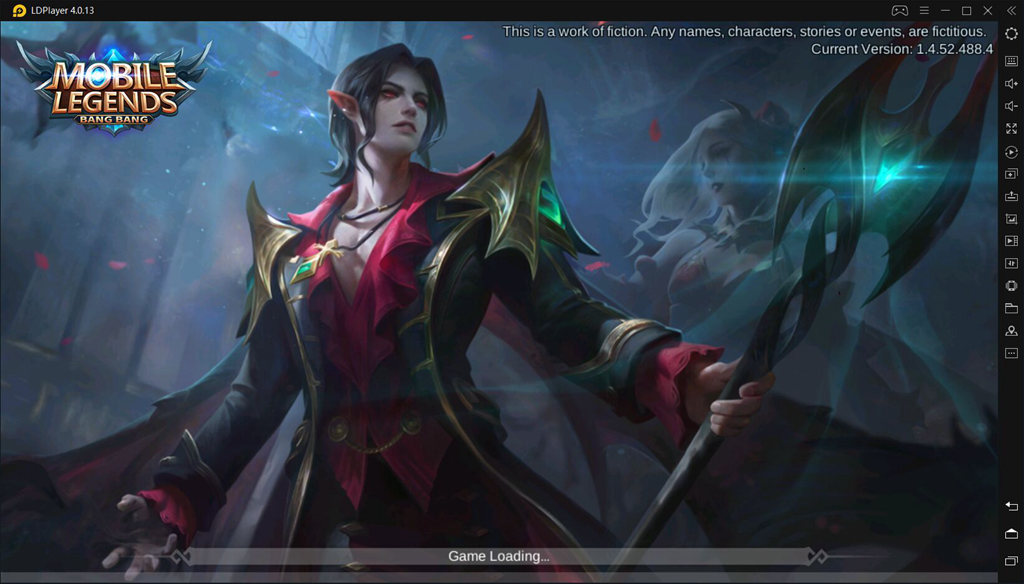 Mobile Legends: Bang Bang is a multiplayer online battle arena (MOBA) mobile game. The combats are real-time 5v5 battles against real opponents which may last 10 minutes. The mission is to take the enemy's tower, destroy their base, and also protect ours through 3 lanes. The team which destroys the base first is the winner.
To play this game on PC, you will need to use a keyboard to control your character. LDPlayer has set the "LOL Mode" for you as the default mode for keyboard mapping. As the name implies, you can play Mobile Legends in a way that is similar to League of Legends. Also, you can choose "WASD Mode" if you like. More details about the keymapping for Mobile Legends can be found on this article: Keyboard Mapping Guide for Mobile Legends: Bang Bang.
Ragnarok M: Eternal Love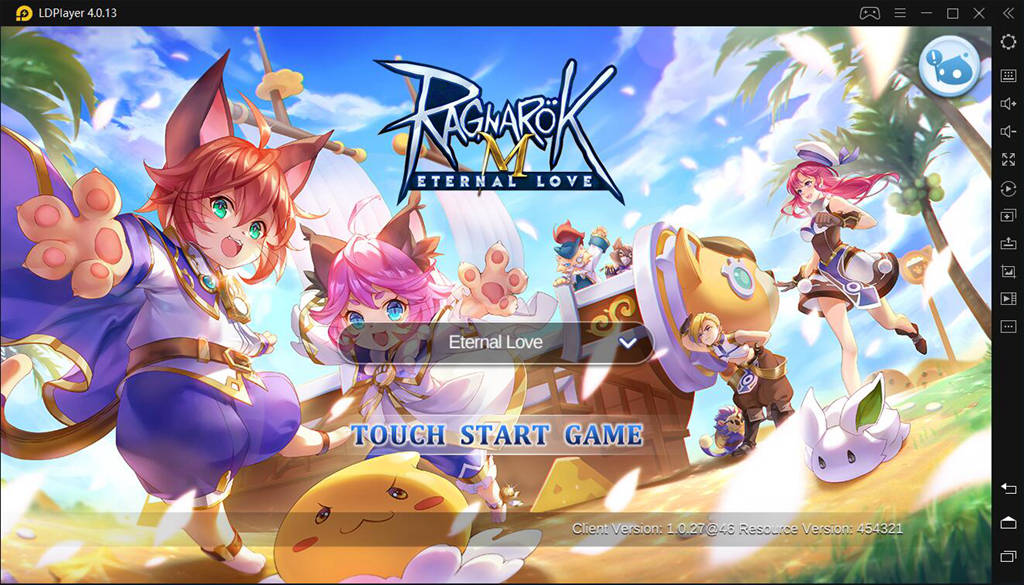 Ragnarok M: Eternal Love is an open world mobile MMORPG based on the original Ragnarok Online franchise but includes detailed and engaging game design. The art style has always been a robust reason for players love Ragnarok Online. This one enhances the classic art style that adds into new and full 3D art like beautiful designs for the cities of Prontera, Geffen, Payon, and so many more.
The fact is that players may have several Ragnarok Mobile accounts but they can't afford more than one phone for that. LDPlayer has solved that problem for ragnarokers with LDMultiPlayer tool, which is a multi-player tool that allows you to open and manage multiple instances on one computer. Also, you can enable High Frame Rate Mode for Ragnarok M Eternal Love to improve your gameplay experience.
The Seven Deadly Sins: Grand Cross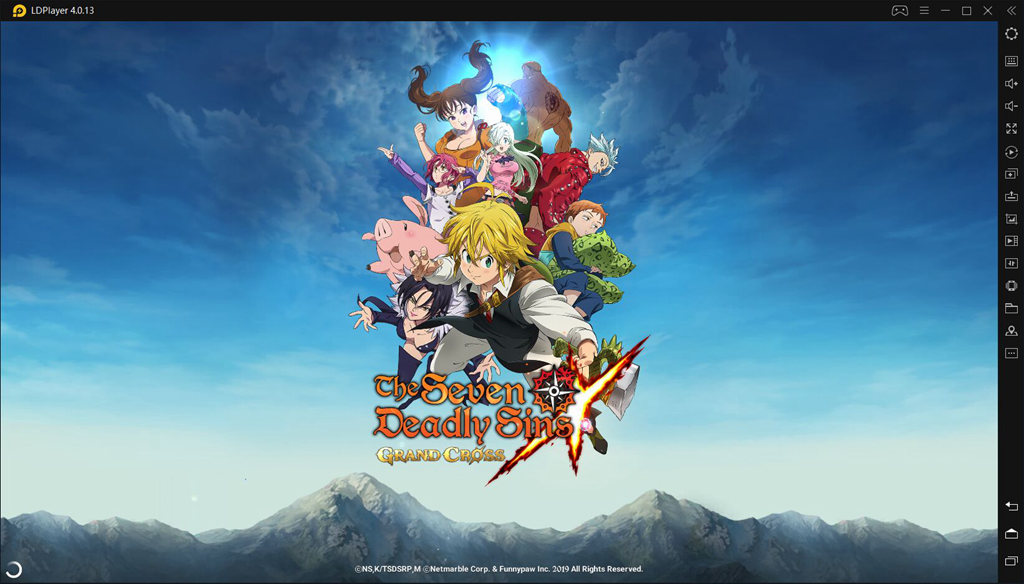 The Seven Deadly Sins: Grand Cross is a brand-new turn-based RPG. The Cinematic Anime Game has a riveting story true to the original with breathtaking animations, which is celebrating for animation fans. The game features unrivaled 3D visuals, dynamic combat with a strategic combat system and customization system.
The default display of this game is in portrait mode. However, LDPlayer has an exclusive feature named "Lock Landscape", which will help you change the portrait mode to landscape mode. In this way, you can enjoy more graphics with wider display on PC with LDPlayer. If you don't know you can actually play the game in Landscape yet, don't hesitate to try The Seven Deadly Sins in landscape mode.
Arknights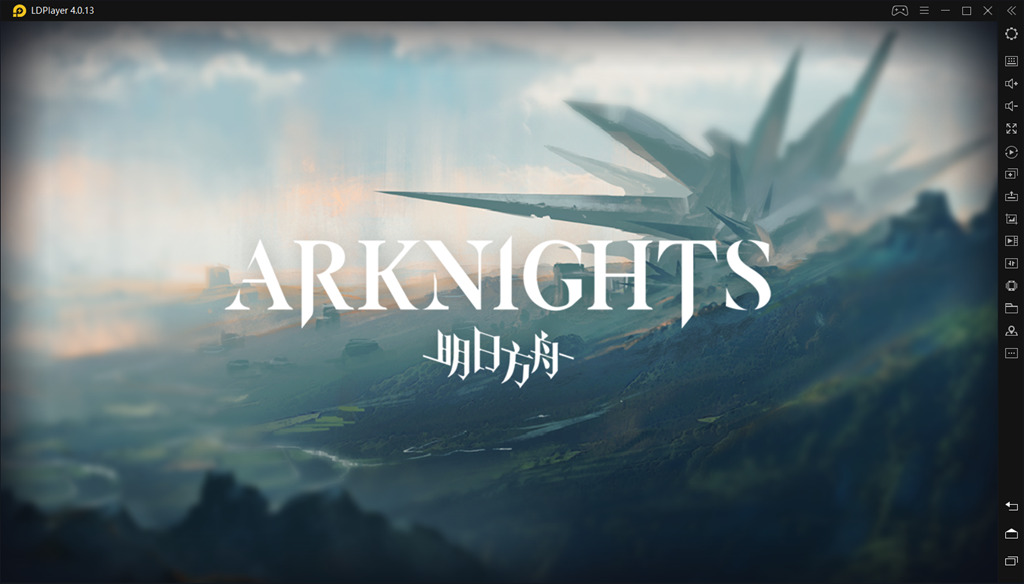 Arknights is a tower defense mobile game developed by Hypergryph and Studio Montagne. It's a rather new game, released worldwide in January 2020 for mobile. Arknights players take the role of the amnesiac doctor of Rhodes Island, and take charge of recruiting, training Operators and assign them various operations to defeat invading forces in Tower Defense style.
As a tower defense game, Arknights really shows its vivid graphics and beautiful animation from the operators. That would be great to play Arknights on PC with bigger screen. With LDPlayer, you can get the Best Graphics for Arknights PC Gameplay and power up Arknights gameplay on PC to experience the gigantic and immersive world.
Black Desert Mobile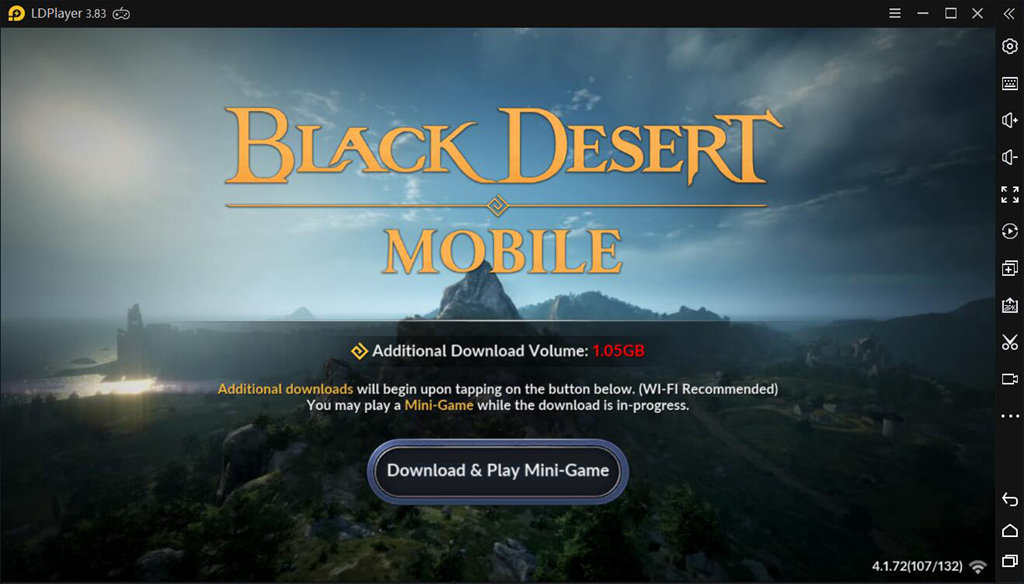 The fantasy MMORPG Black Desert Online finally came to the mobile in 2019-Black Desert Mobile. It remains stunning graphics and gives a similar art style. Players can choose from 5 unique classes with dynamic skills. And it gives a high degree of freedom in character customization (for players) to express themselves in the game.
This game could be one of the most enjoyable games that you've ever played. It's amazing to enjoy the distinctive art style, and active, dynamic combat. You must need high-end computers and also a decent Android emulator to run the game on PC. LDPlayer is the Android emulator that can enhance ultra graphics for Black Desert Mobile and maximum your gameplay experience on PC.
Dragon Raja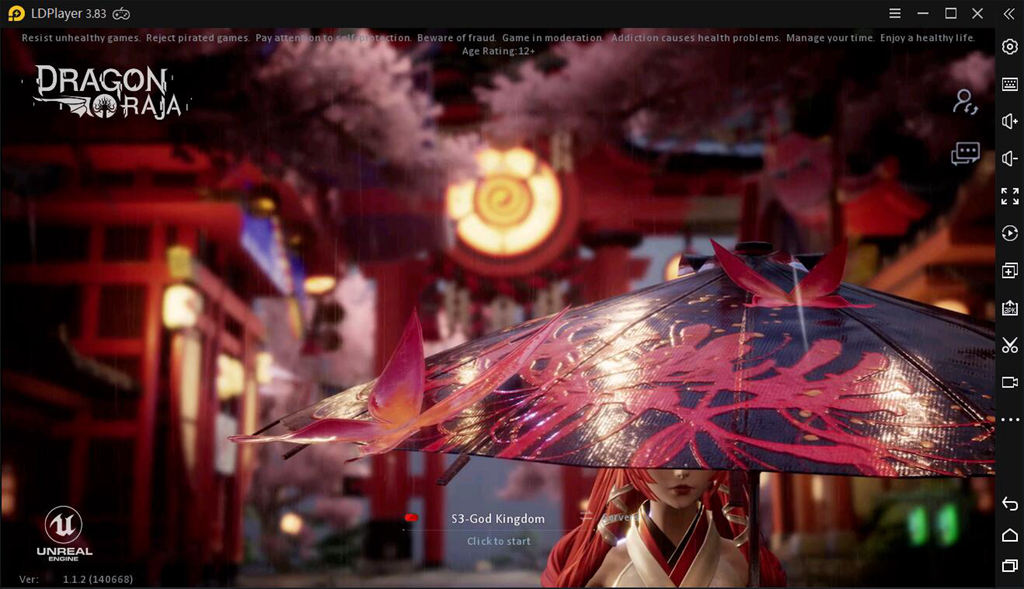 Dragon Raja is a next-generation open world mobile game, which catches your eye with impressive visuals created with Unreal Engine 4. Players can explore this gigantic world freely as one-of-a-kind characters. There are many thrilling tasks for players to team up with friends from all over the world!
Dragon Raja needs at least 6GB free space in the system, 2GB or more RAM, Qualcomm Snapdragon 660 or higher CPU, Android 5.0 or above to stream all gaming details on your Android devices. That's why you need to play Dragon Raja on PC with LDPlayer, for which LDPlayer is the best Android emulator for giving Dragon Raja smoothly at 60 FPS.
If you are looking for a way to play those games above on PC, then LDPlayer is the recommended Android emulator that helps you to power up the gameplay. The following will show you how to download LDPlayer on PC.
Get Started to Download LDPlayer on PC
Step 1: Download LDPlayer Android emulator on your desktop (Version 3.0 is more stable)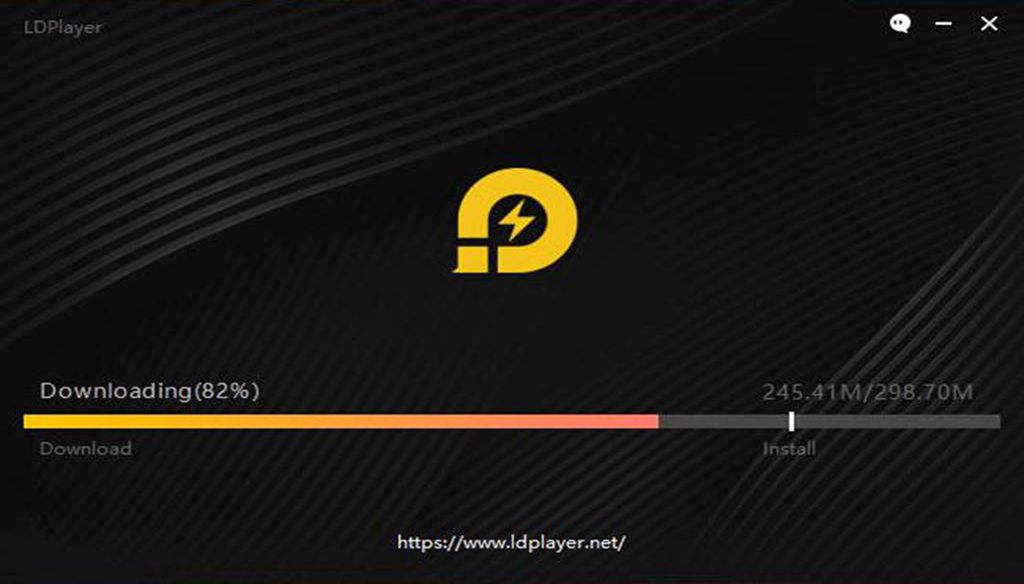 Step 2: Open LDPlayer and search for your favorite games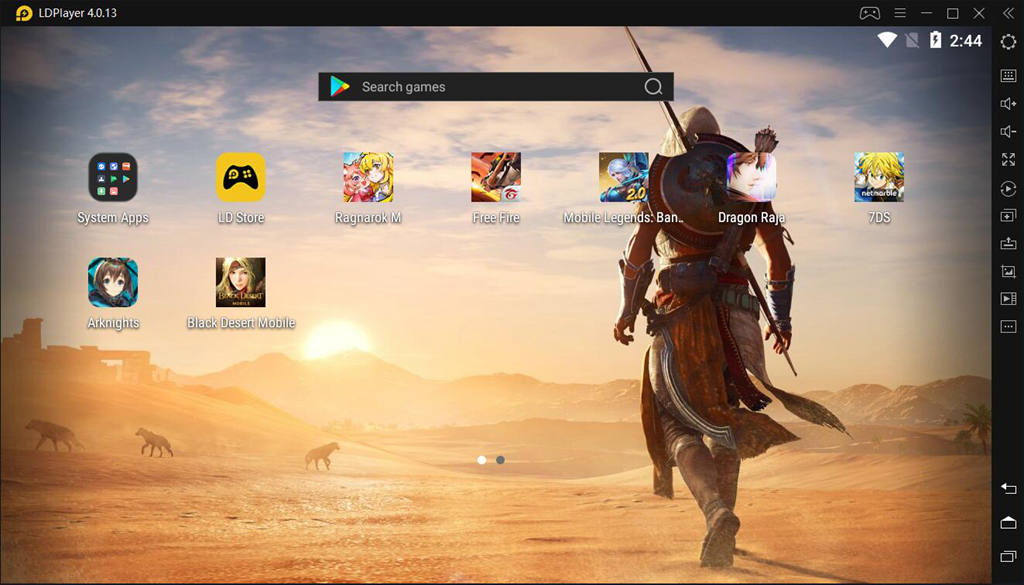 Step 3: Install top 7 Android games on LDPlayer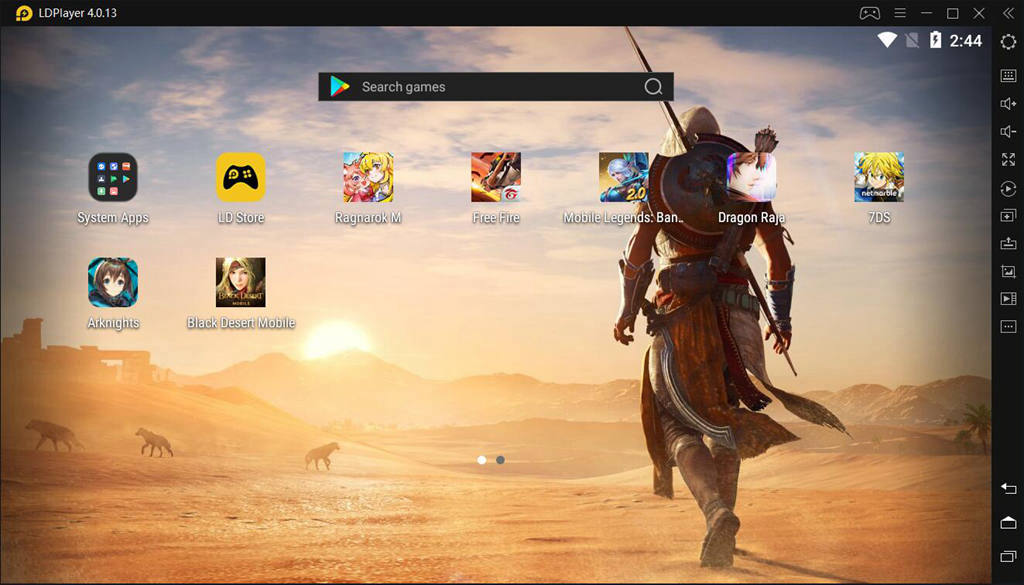 More than PC gaming, a bunch of powerful tools are built in the LDPlayer like keymapping, multi-player, operation recorder, etc., improving your gameplay with powerful computers.
This is a video tutorial that covers more details about how to install LDPlayer 4 and configure the best performance for your laptop and desktop.
Conclusion
These are the most popular games for emulator users on LDPlayer. LDPlayer is a powerful Android emulator that can handle all these popular games smoothly. Get started to install games above on LDPlayer and feel free to download other mobile games or apps as well.