2020 would be a bumper year for Android gamers as plenty of new games that players anticipate will release soon. Here, we've made a list of 7 upcoming Android games you would expect in 2020 and you can play those games on PC with LDPlayer when they release.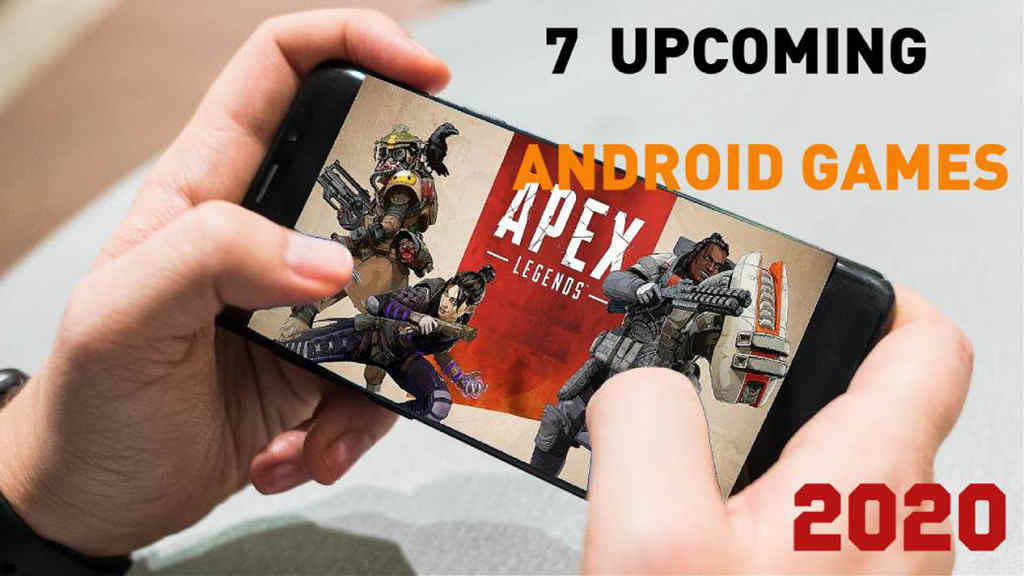 League of Legends: Wild Rift

EVE: Echoes

Naruto: Slugfest

Teamfight Tactics

Forza Street

Diablo Immortal

Apex Legends
1. League of Legends: Wild Rift
League of Legends: Wild Rift, the fast-paced PVP action-strategy game, is an upcoming MOBA (multiplayer online battle arena) developed by Riot Games, which can be played on Android, iOS, and consoles. The official said it would be available on mobile by the end of the year. However, it's now available for pre-register.
League of Legends: Wild Rift still features in the skill-based 5V5 gameplay, while there are new modules, animations, and gaming system that will surprise you. About 40 heroes with their skills will be launched and available to join the battles. LOL: Wild Rift promises to let you prove yourself using competitive strategy and diverse tactics.
2. EVE: Echoes
EVE: Echoes is an official sandbox mobile game that has attracted a lot of players who are looking forward to getting authentic EVE experience on mobile devices. This anticipated game has been in Beta Test since the end of 2019, but the official claimed that the game will be officially available in late 2020.
In the EVE: Echoes, you can explore more than 8000 star systems, create your Sci-Fi legacy with over 100 unique ships, join the galactic war empires, or feel free to discover, produce, trade, and prosper. EVE: Echoes provides you a real and free universe, making you dominate the universe in any way you like.
3. Naruto: Slugfest
Naruto: Slugfest is the first officially licensed 3D MMO RPG in the world, making you experience the ninja world freely. The game will be released on March 20, 2020. You can soon try this new game on Android and PC with LDPlayer. There are lots of fans of Naruto who can't wait to play the most wonderful game Naruto: Slugfest.
A number of original Naruto characters and a real world of Naruto have been created in the Naruto: Slugfest. Therefore, you can relive the classic plot, and renew your fighting spirit. Besides, more things can be expected, such as different ninjutsu collocation systems, different social systems, different battle systems of original protagonist, etc.
4. Teamfight Tactics
Teamfight Tactics is an upcoming free-to-all autobattler strategy game also developed by Riot Games who confirmed that Teamfight Tactics Mobile will be released in March 2020 on iOS and Android platforms. The good news surprises all fans of Teamfight Tactics, and they can play this long-awaited game soon.
In the Teamfight Tactics, eight players will play a one-to-one duel in each battle, and decide one player who wins finally. The key to winning the game is to choose the best lineup of heroes with a reasonable tactical strategy, strengthen the lineup with powerful equipment, and build a superior battle formation.
5. Forza Street
Forza Street is a free-to-play racing game that is available for Windows 10 users, but it is coming soon for iOS and Android. With smooth and clear picture quality, simple operation, easy to use, the game is highly recommended. It's available for you to enter the exciting racing scene to collect your dream cars.
Also, you can race with your partners with different challenges every day! Show off your outstanding technology and vehicle collections, and then become one of the greatest racers in Miami. Various lineups of the racing car, interesting plots, plus multiple game modes are waiting for you.
6. Diablo Immortal
Diablo Immortal is an action role-playing hack game in the Diablo series developed by NetEase and Blizzard. It is expected to be released on Android and iOS platforms. It was announced at the end of 2018, but there is no release schedule. Please keep following the official website for the updated date.
The game is a newly designed game that brings you the most authentic gaming experience on a touch device. Intuitive controls and touch design give you complete control over your characters. Direction control allows the characters to move freely. Plus, you just press the thumb on the shortcut key to aim at the target and then release it to attack.
7. Apex Legends
Apex Legends is a free MMOPRG developed by Respawn Entertainment who promised that the hit battle royal title is coming to mobile devices soon, but unluckily there is little news about the mobile version of Apex Legends. Therefore, we are not sure when the game will be released exactly.
In the Apex Legends, you play a role of star warriors on the alien battlefield as a first-person shooter. The game has a total of 8 powerful legendary characters with their own personalities, strengths, and abilities. Team up with the other two teammates, and choose legends to create an ultimate squad. And then make use of your team's strengths to conduct royal battles.
Conclusion
The 7 upcoming Android games in 2020 are introduced comprehensively above. You can expect these games to be released for Android soon. By the way, if you prefer playing Android games on PC with a larger screen, it's recommended that you could use LDPlayer Android emulator. Feel free to download LDPlayer 4 and try some games like Free Fire, Black Desert Mobile, Arknights, etc.