Like other battle royale games, Garena Free Fire is an outstanding survival shooter game where multiple players are airdropped into a battlefield, fighting for their lives. The intense battle fight requires not only your shooting skills, but also good gaming devices. The truth is, playing shooting game on computer is more high-performed than on mobile. That's why we choose to play Garena Free Fire on PC with LDPlayer Android emulator.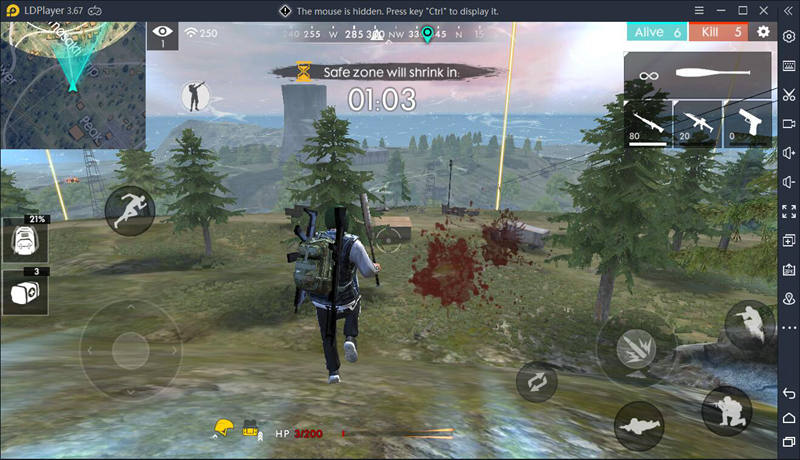 What is LDPlayer Android Emulator?
LDPlayer is a free Android emulator that helps you run mobile games and apps on your computer. It was founded and designed to optimize the gaming experience by playing mobile games on PC. You're transforming your computer into a great mobile gaming platform by using LDPlayer!


Why choose LDPlayer?
√ Smooth Running Performance on Windows
√ Excellent Compatibility for Android Games
√ Improved GamePlay with Better Graphics
√ Easy to Set Hotkeys and Macro
√ Free Android Emulator with High Quality
√ Optimized to Work with Free Fire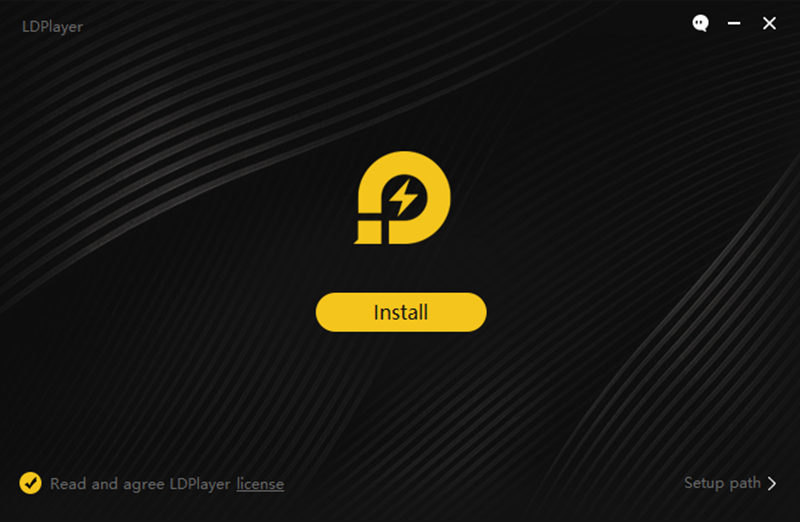 Is LDPlayer Safe?
Surely LDPlayer is a safe program developed by a group of elites who commit to providing high-quality Android emulator for running mobile applications on PC. The first priority for LDPlayer team is to develop a virus-free software that serves as the best connection between mobile phone and computer.

Read this post to know LDPlayer better: Emulator Guide: How to Run Android Emulator for Windows

Before playing Free Fire on pc, you need to get an Android emulator installed on your computer. Please click the following link to download the latest version of LDPlayer for free.

How to download&install Garena Free Fire on PC?
If you've done the installation of LDPlayer on your computer, please read the following instructions and install Garena Free Fire on LDPlayer android emulator.

Step 1: Open LDPlayer emulator and click LD Store on the screen.
Step 2: Search Garena Free Fire on LDPlayer
Step 3: Click Install and wait a few minutes for the installation.
If you encounter any technical problems or issues about LDPlayer during setup, please report your concerns on LDPlayer Facebook!
Heads Up! Play Free Fire Better with LDPlayer
Are you excited to play Garena Free Fire on PC with LDPlayer emulator? Can't wait to shoot somebody on the combat? No worries, that's how I felt when first playing Free Fire on computer. But at least note down the following tips before you unleash your beast! I bet you will find more reasons why you need LDPlayer!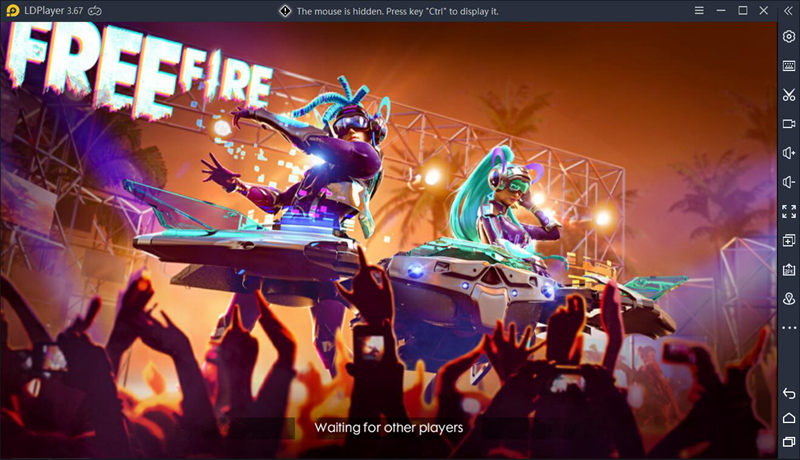 Set keyboard mapping
Instead of tapping the screen with your fingers, LDPlayer helps you play android games on PC with keyboard and mouse. Like any other Battle Royale game, Garena Free Fire requires competitive control scheme for optimum gaming experience. I am not saying you can't play well with your fingers, but with keyboard and mouse, this situation probably won't happen to you!

Imagine that you're playing Free Fire on a mobile device and engaging with other player. You miss your target and get killed because you are in too much of a hurry and touch the wrong control scheme on such a small screen. It would be so bad that you leave the battlefield for just not having the advantage of playing with keyboard and mouse.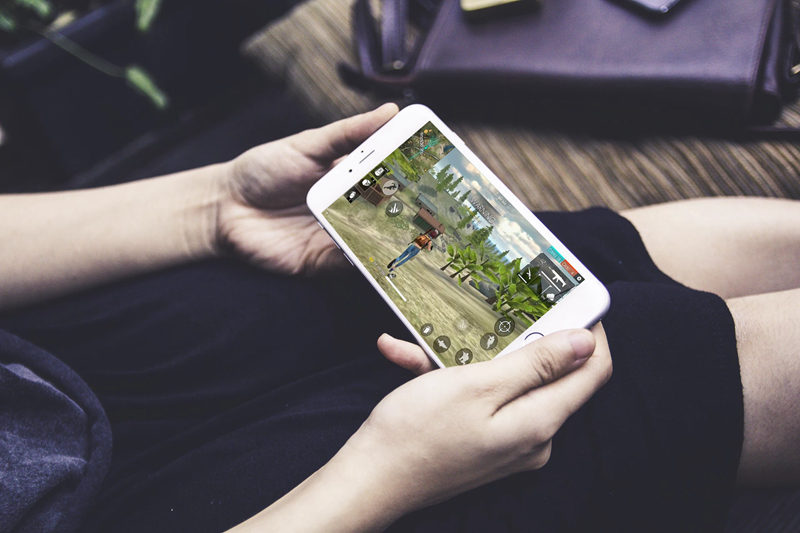 By using LDPlayer, you even get more benefits with the keyboard mapping. The feature enables you to set your personalized control scheme. For instance, you can re-assign the "Space" key as the shooting key if you want. It's time to unleash your creativity on the keyboard mapping. If you have no idea how to use this feature, please read this article An Introduction to Keyboard Mapping on LDPlayer.

Use Combo Key
LDPlayer development team has also thought ahead for its gamers to provide the keyboard macro feature that will be extremely useful and advantageous in playing mobile games. The idea of combo key brings new gaming experience to every player by recording any actions you make and replaying them with a single press of hotkey. The feature is designed for creating "smart" moves to defeat your enemies in the battlefield. After all, we will spare no effort in fighting the harsh battle and surviving at any cost.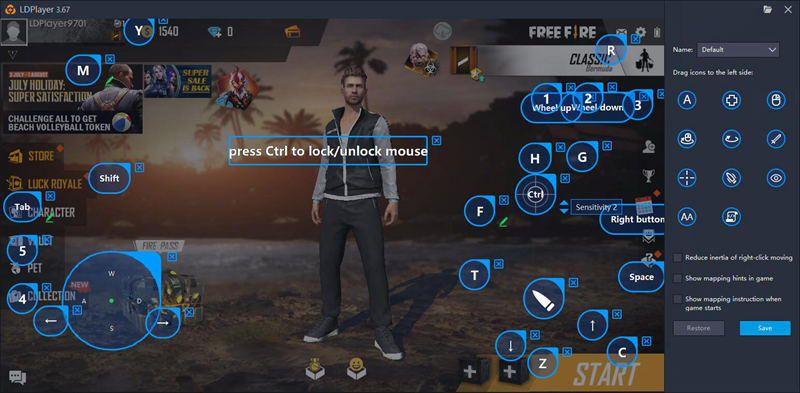 If you have used keyboard macro before, it'll be pretty easy for you to set your personalized combo keys. If you haven't, please come check this tutorial of how to use the keyboard macro feature on LDPlayer.


Playing Garena Free Fire on PC does not guarantee you winning all the time but at least you are winning at the starting line! To become an excellent player, you need more practice and game guides about Free Fire. Keep catch up with our blogs and get more detailed tactics!
You might also like: How to Play Free Fire at High FPS on LDPlayer