Dragon Raja has been released on 27th February and thousands of players dive right into this fascinating open-world. However, Dragon Raja needs at least 6GB free space in the system, 2GB or more RAM, Qualcomm Snapdragon 660 or higher CPU, Android 5.0 or above to stream all gaming details on your Android devices. That's why you should play Dragon Raja on PC with better performance.
Setting up to play Dragon Raja on PC with LDPlayer is quite simple. You can download LDPlayer 3.0 version which has the best optimization for Dragon Raja. If you don't know how to get Dragon Raja on your PC, read this Dragon Raja on PC: How to Download and Play Guide.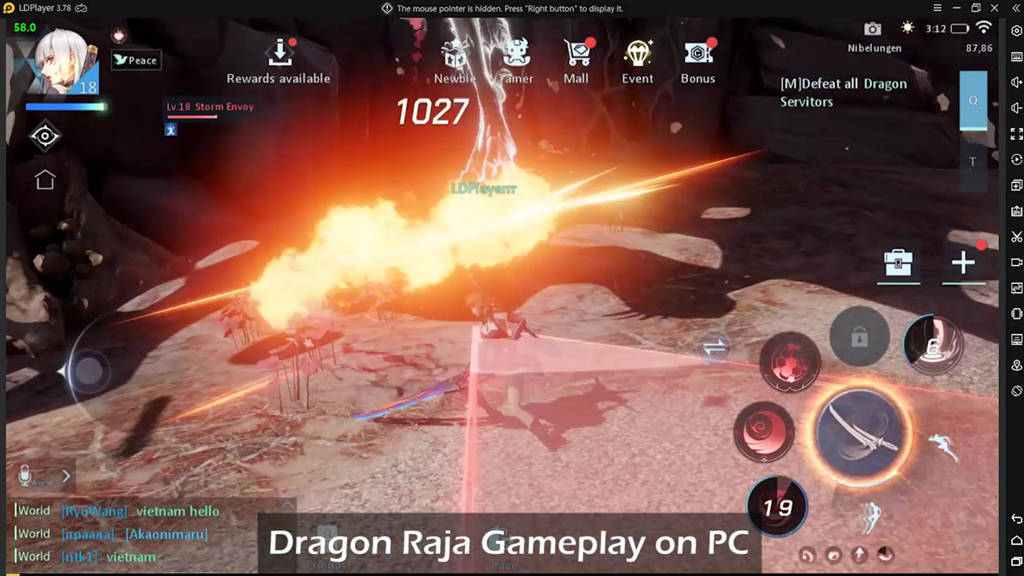 Best Settings to Play Dragon Raja on PC with LDPlayer
Before you're going to run Dragon Raja with LDPlayer, you should be aware that your computer specifications depends mostly the performance of LDPlayer Android emulator. So, you have to check if your computer fulfills the minimum system requirements for powering up Dragon Raja with LDPlayer. But no worries, most modern computers can surely handle Dragon Raja.
Minimum System Requirements for LDPlayer
Intel or AMD CPU Processor x86 / x86_64
Windows XP XP3 / Win7 / Win8 / Win8.1 / Win10
Windows DirectX 11 / Graphic driver with OpenGL 2.0
Minimum 4GB of system memory (RAM)
Minimum 36GB of free hard disk space
Hardware Virtualization Technology (Intel VT-x/AMD-V) enabled in BIOS
Read this if you don't know how to enable VT: Simple Steps to Enable VT on Your Computer
Recommended Specifications for LDPlayer
CPU: Intel i5 7500 and better
RAM: 8GB and above
Disk Space: Over 100GB
Graphics Driver: NVIDIA GeForce GTX 750 Ti and better
You can also check your PC configuration through LDPlayer by clicking the "Diagnostic information" on the menu.

Setting #1: Allocate more computer resources to LDPlayer
This first step is to open the emulator settings and allocate more CPU cores and RAM to LDPlayer. The recommended settings are 4 cores for CPU and 4096M for RAM. This will guarantee the emulator performance for running Dragon Raja on PC.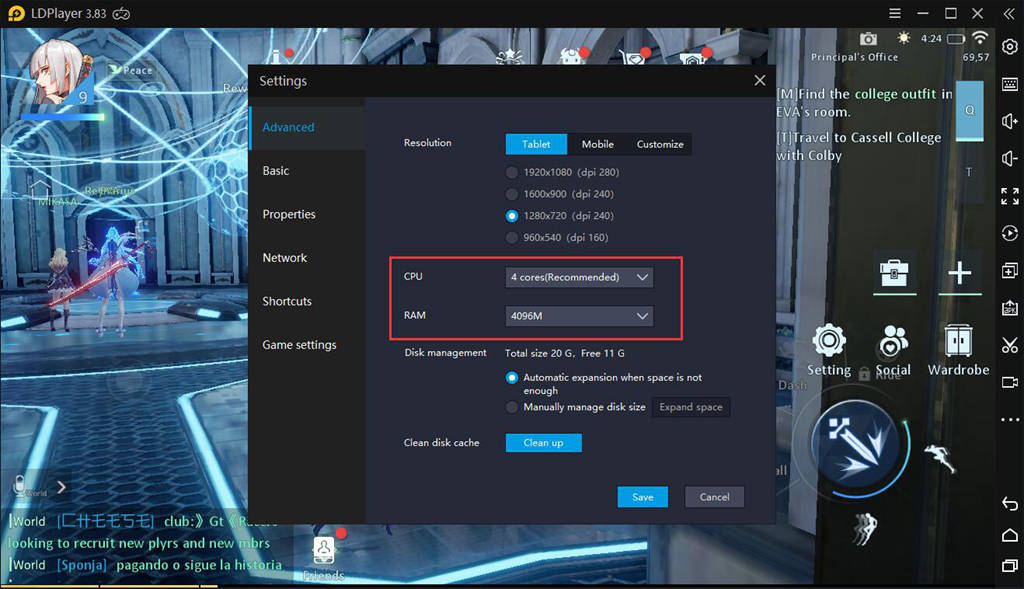 Setting #2: Enable High Frame Rate
To access the Dragon Raja settings, you must click on the "+" sign first on the right side of your screen. It will show you the settings option and you just click on that gear icon. Now, head to Graph tab and lower the graphics quality to level three. This will give you the access to set High Frame Rate to level four, which is more beneficial to your gameplay.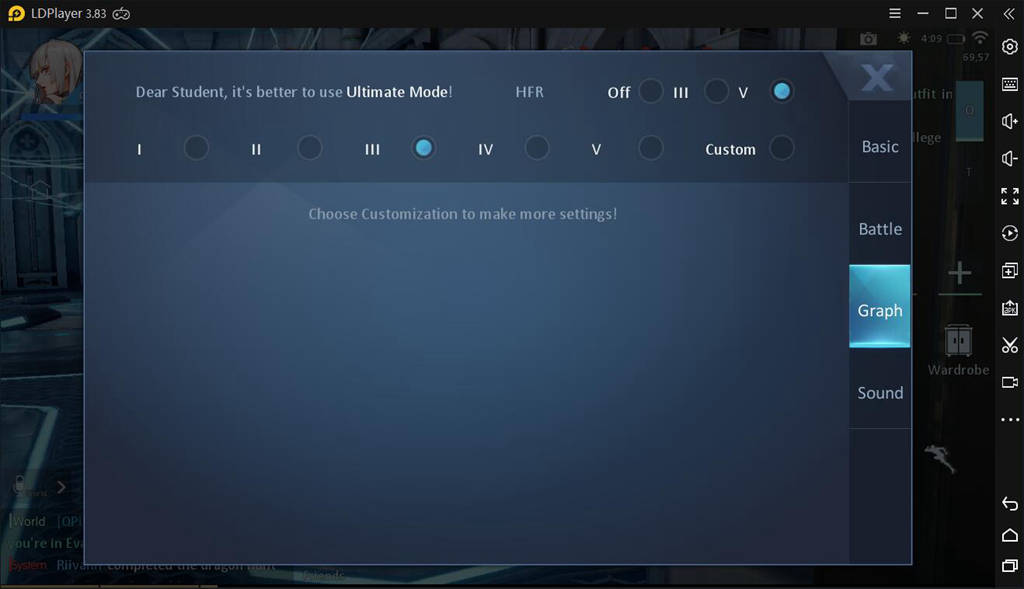 However, if you think the graphics quality is more important, you can set the frame mode to level three and enable level-V graphics quality.
If you think Dragon Raja is still laggy on your computer, you can try the methods mentioned on this article: https://www.ldplayer.net/blog/unlock-60-fps-for-black-desert-mobile-pc.html
Conclusions
Offering the best optimization for Dragon Raja, LDPlayer is the best recommended Android emulator for gaming Dragon Raja on PC. If you encounter any problems while downloading LDPlayer and Dragon Raja, feel free to get help from our official FB page. Or, you might want to know which Dragon Raja class you should choose to get started!