When your computer is online, Windows 10 can automatically check for updates and install them. But some updates will make your PC slow. To disable the Windows Update service in Services Manager, please follow the steps below:
1. Press Windows key + R. Type services.msc, then hit Enter.
2. Search for Windows Update.
3. Right-click on Windows Update, then select Properties.
4. Under General tab, set the Startup type to Disabled.
5. Click Stop.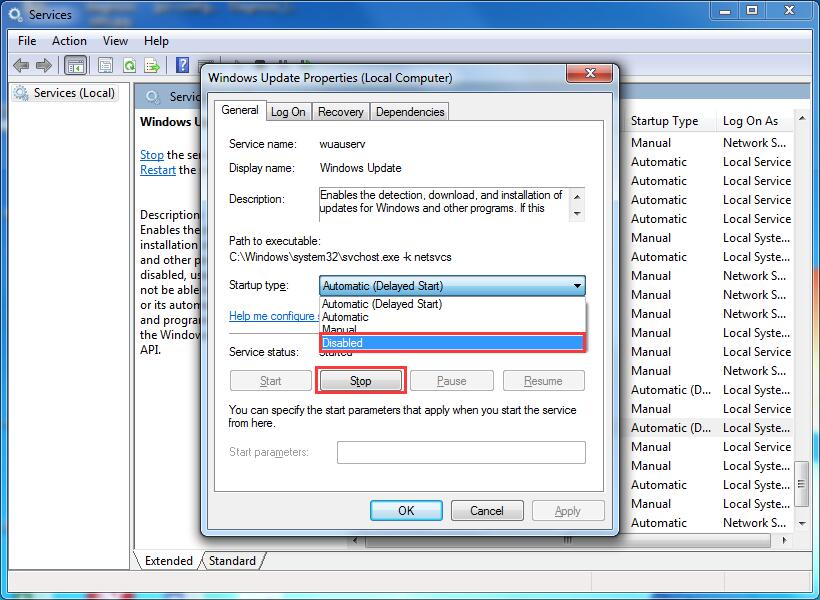 6. Under Recovery tab, Set the following three options to Take no action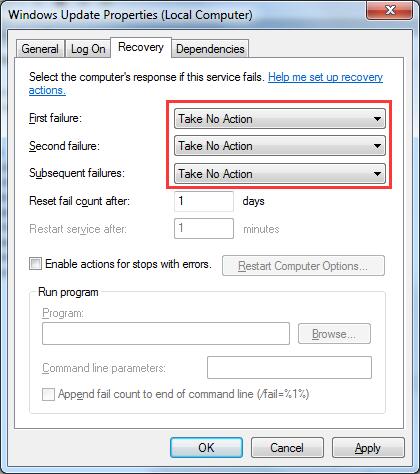 7. Click Apply, and then click OK.
8. Restart your computer.