Sometimes LDPlayer will crash or be stuck at 94% if the graphics memory is nearly used up. So you need to carry out particular actions such as reducing the instances of LDPlayer. But how do we know if it is used up? That's what we will say below.
1. Click the following link to download GPU-Z. https://encdn02.ldmnq.com/other/GPU-Z_2.1.0.0.exe. You can choose whether to install it.
2. Open GPU-Z.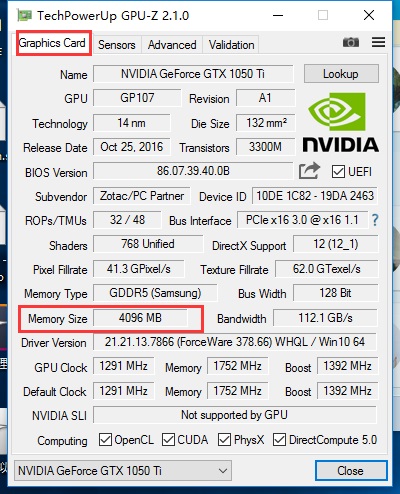 As you can see the picture above, the memory size of graphics card is 4096 MB.
3. Click Sensors.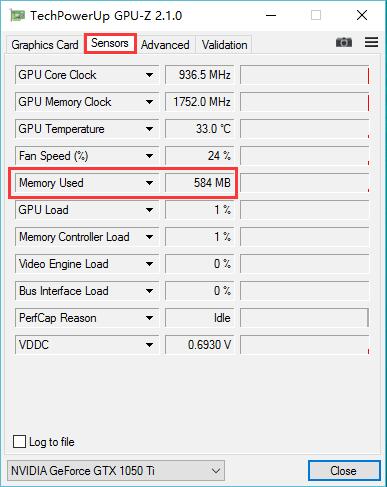 584 MB is the graphics memory that is being used.