A new function named Memory optimization has been added to LDPlayer. With this feature enabled, you can play games at higher frame rate on LDPlayer. The following steps will tell you how you do this.
1. Click this button.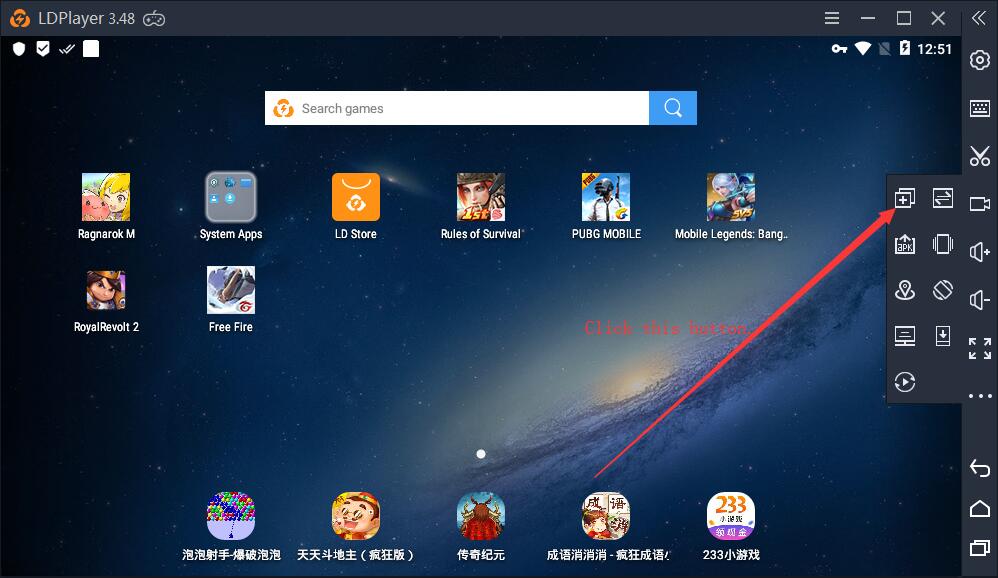 2. Click Optimization.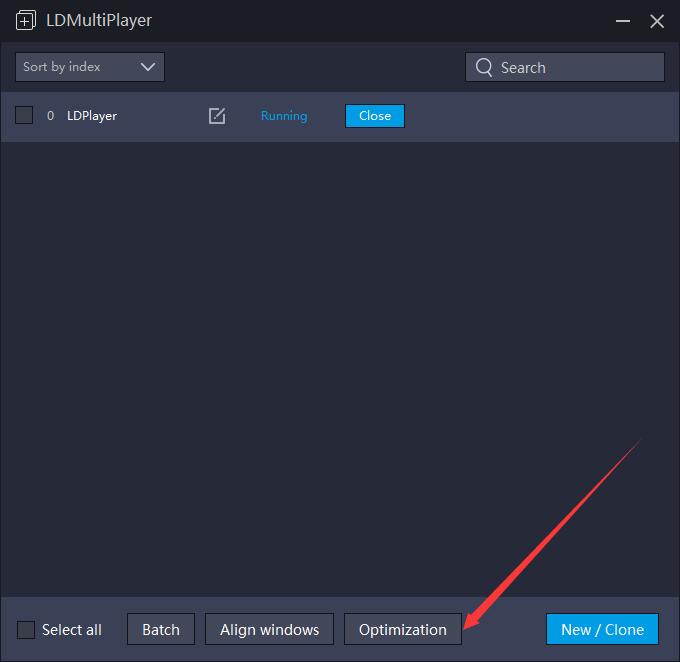 3. Check the following check box.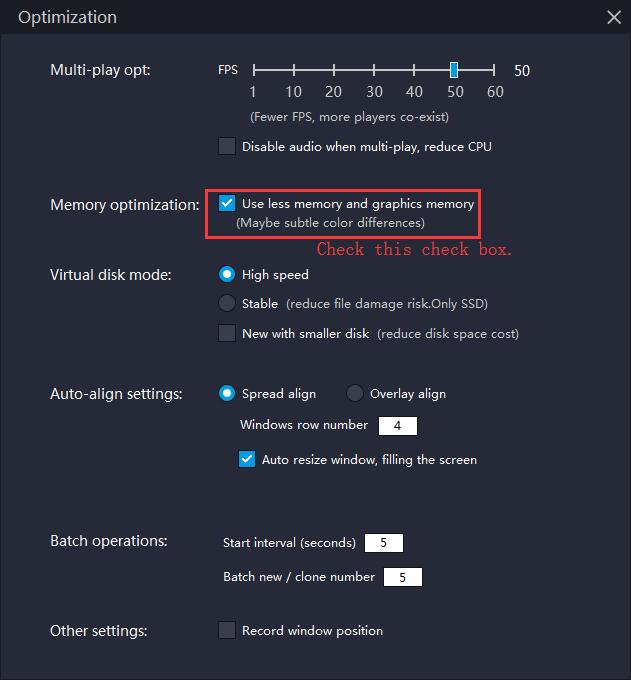 Last, you can directly click × to close these two windows. Enjoy playing games at higher frame rate!