The battle on the AFK Arena is continuously happening, and this never-ending battle is ongoing with the best teams. Saving the world has revolved between several phases, and no matter what, you need to protect your own world.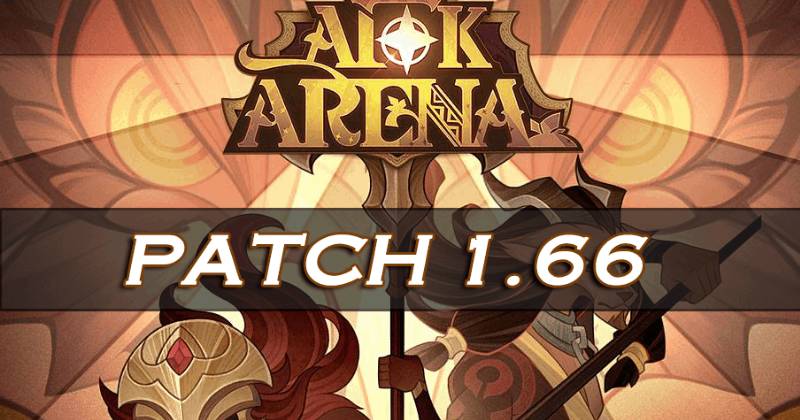 As we said, this game has been revolved with several phases to save their world on the continuous fight. This fight is now going to be updated with new heroes and a lot of other features. It is the latest releasing patch note 1.66. It has not been so long for patch note 1.65 releases, and now it has upgraded to another level. So what things would we see on this newest patch note?
Here is the guide. Now you can download AFK Arena on PC, and let's join with these new upcoming changes.
A New Hero – Merlin
AFK Arena has introduced a new dimensional hero for a non-limited time as Merlin – Seer of Destiny. Players are enabled to test the Merlin or purchase him a half price. Half-price time is offering for a limited period, and once that period is over, you can purchase Merlin by going to the Merchants and Merchant Ship Dimensional Deals. That has to be done at Merlin's original price.
There is also a new event that players will have the chance to exchange Merlin. You will not get the opportunity to exchange Merlin quickly, but you can collect those corresponding tokens before the time ends.
Once the time for this event limited-time exchange is over, players who didn't acquire Merlin at first will still have the chance to purchase him on the Challenger Store by exchanging his own soul stones. You can furthermore read the game rules for having more specifications. The event Bountiful Trial is dedicated to the Merlin.
Merlin's Skills are as follows.
Destiny Foreseen – foresees of Merlin are increasing, and they are letting him reduce the damages he received on himself. And also, he is reducing the ally's damage by this for a certain percentage that lasts for seconds. If an enemy is positioned symmetrically with their ultimate ability, all the allied heroes will gain a runic shield. This shield has a value based on their maximum health, and this happens when Merlin is still occurring with the promotion. This whole process will last for several seconds.
The existing shield on the process mentioned above cannot be dispelled again. If the premonition is still affecting, the period of the ability is going to be reset.
Magical Amelioration – Merlin is calling the forces of magic to heal him and his allies
Karmic Law – when there is suffering control ability from enemies, Merlin will dispel most of those adverse effects and letting the spirit soul of him loose.
Guardian Owl – when Merlin suffered from significant damage, he is entering into a spirit form and seeking refuge. When he is in his spirit form, he is going to protect most of his injured allies.
Shared Destiny – when the ability of Magical Amelioration is affecting, apart from the damage-dealing on his protected allies will be converted into health ion both Merlin and for the targeted allies.
Foresight – the ability Destiny Foreseen will be extended from its duration for several seconds.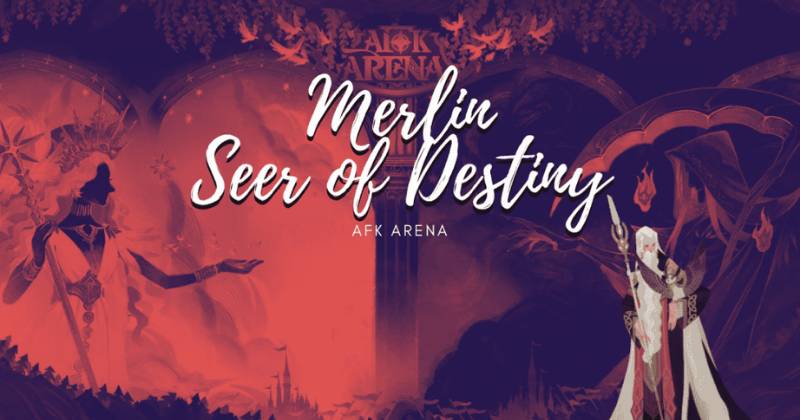 New Tower Hypogean
The new patch note 1.66 adds a new Hypogean tower and it is added to the King's tower feature as a Fortress of Infernal. This has to be unlocked, and players can unlock it after completing the stages from 29 to 60 on the campaign.
The Event Heroes of Esperia are Returned
The event called Heroes of Esperia will be commenced again to the game with a new patch note. The rewards of division have also been revised, and there will be improved rewards for many of the divisions. This is added with new medals and the Fortune chests.
There is also a new added effect for the battlefield as Star Convergence, and it is going to affect the heroes, enemies, and allies alike. Hero classes will all have several buff effects on it as well.
New Artifact Mage
The new update is coming with an added exclusive artifact for the class mage as Winged Garden. Players can acquire this artifact through the trials of God on The Echoing valley instance.
Increased Capability for Currency Limit and Heroes
The new updates have increased the maximum limit for the Twisted Essence, Poe Coins, Amplifying Emblems, Emblems, Emblem Choice, and Primordial Emblems. Those are capable of players to behold.
1.66 update has increased the maximum chances of heroes that one player can process.
Newest Campaign Chapter
This update is coming with a newly added chapter as Chapter 43 on Candy land to the campaign. It is happening while the players are adjusting the difficulty for specific stages in chapter 42.
Nerfs on Campaign Chapter
The new update has been reduced the levels of the game's enemy teams in chapter 33. It will be coming in chapter 38.
New System and an Adventure of Voyage of Wonders
1.66 patch note is adding a new system to the AFK Arena as Friend Recommendation, and with it, players are getting the chance to view their potential friends. The system will recommend these friends via an interface of "Add Friend."
And also, there is an added adventure called Ancient Seal for the feature of Voyage of Wonders.
God Adventure New Trials
The feature Trails of God will be added with a new adventure called the Echoing valley. Here, players can unlock the adventure by completing the stages on 34 to 60 of the campaign. And also, if they complete the Echoing Valley by 100% through the Wandering Balloon, it gives them the chance to unlock this new adventure.
Newest Misty Valley Round and Optimizations
The newest Misty valley round is going to be happing through the latest update. And also, there are some optimizations to the game as well. The newest update will optimize Angelo's bard Tales by adding a new module as my Bard tales.
Players are given the chance here to look at their Bard tales through it. The Bard tales have improved with their visual effects here, and players can now view several types of achievements and news. It will happen when it's published into the game.
Rosaline - Hero Adjustment
1.66 patch note will optimize our hero Rosaline through her mechanisms. She will have an optimized ability to the Motivation, and she has been fixed an issue she was faced on previous updates. Rosaline was directly starting to follow her designated target rather than first proceeding into her specified formation position. This issue has been fixed.
Use the LDMultiplayer tool in rerolling your favorite heroes, and that fast rerolling method can be learned from the AFK Arena Reroll guide from here.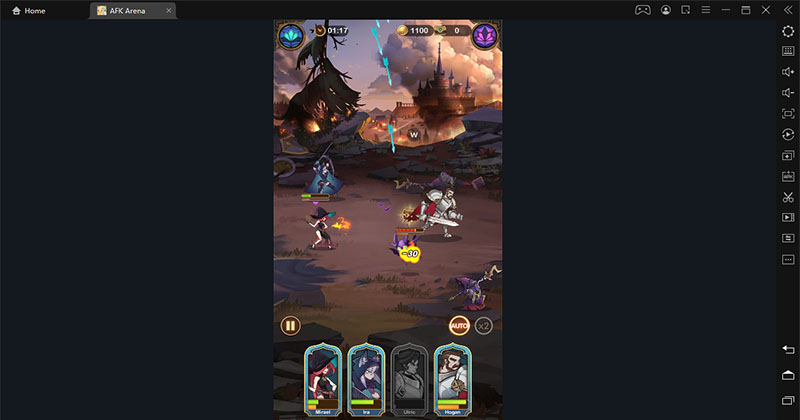 Conclusion
AFK Arena patch note is going to be amazed at its new hero and the added new features. These upgrades for the game will add some more uniqueness and interest to the game. And it's now your time. Enjoy the most recent upgraded