If you would love to take part in the best game-winner for the gaming world, look nowhere else because it is Heaven Burns Red. It is a dramatic role-playing game where you can have a fight for life along with unique lives. There are girls who have been the only hope for this world because the world has no humanity left, and it is now about to go extinct. Now that the Cancer-named mysterious creature is attacking the earth, you better be equipped with the best Heaven Burns Red tier list characters, as it will be the only way for you to survive.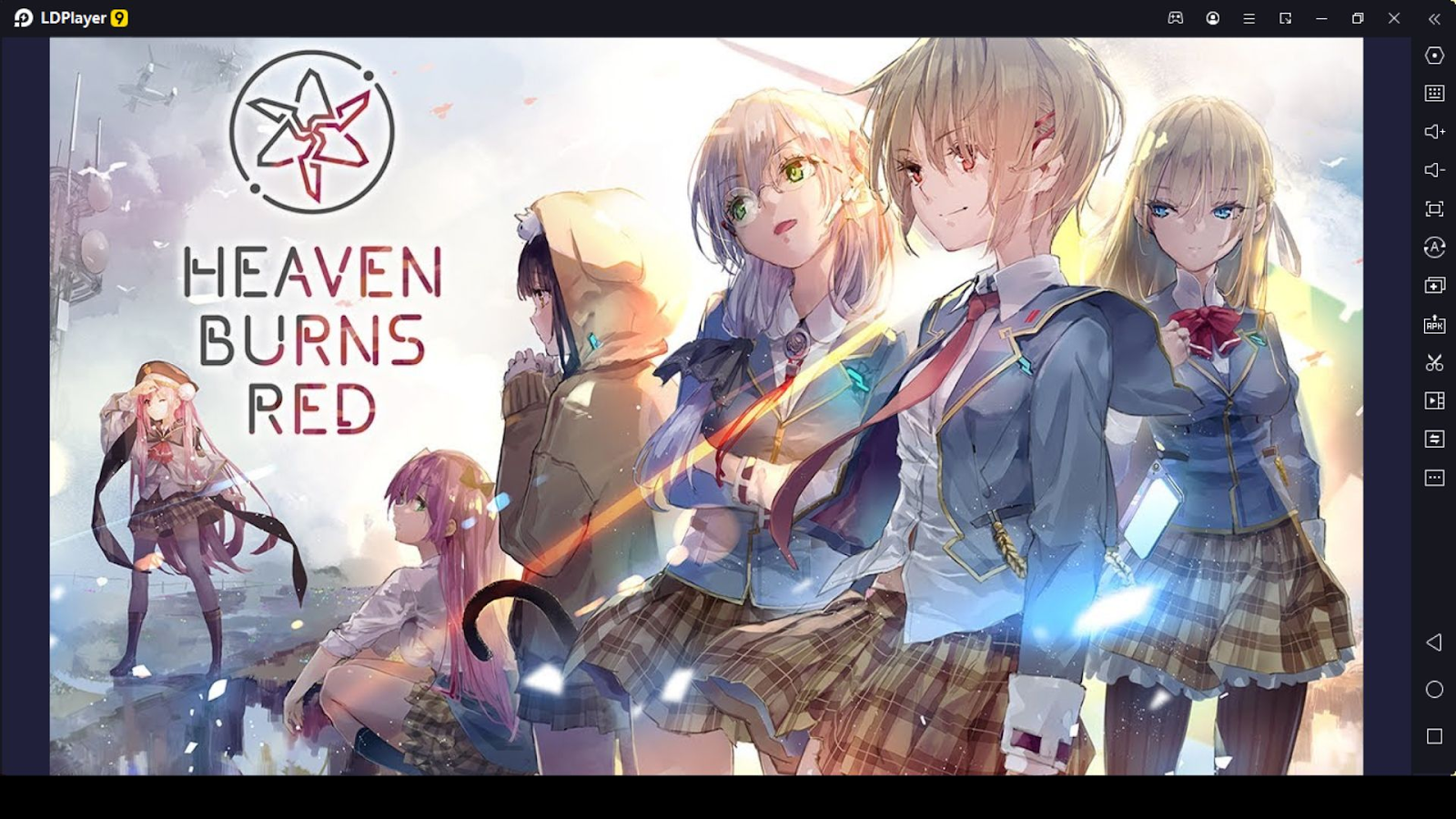 This world does not seem like humanity got any strength to beat Cancer while it continues to destroy the earth, while there have been no attacks made for it by a human weapon so far. Now there is this new weapon that has been developed to do the best, and if you manage to equip it in the most effective way, then you will be doing the best for the world as it can hit Cancer. The Seraph-named weapon has to be done with talent, so you better be equipped with a best-ever hero.
So, we made this Heaven Burns Red tier list to show you who will be the best with each rank, and we will also name some of the best characters in the end. You can now play Heaven Burns Red on PC with LDPlayer 9 to get the maximum potential of all your heroes and let's start the guide from here on.
Heaven Burns Red Tier List – Ranking
All the characters in the tier list of Heaven Burns Red will be ranked according to 4 levels as follows.
S Tier – these are the superpower holders with the best strength of all. The heroes coming under this rank come with the best strength and skills, and there is nothing you cannot beat by utilizing the S-tier heroes.

A Tier – the second most powers are wrapping up with these A-tier heroes, and these are also the brilliant heroes to utilize in your gameplay.

B Tier – not the most suitable ones for the challenging pairs of your game because these heroes are most likely to have average skills. You may have to put a lot of effort into bettering these heroes.

C Tier – these heroes are the least skilled ones in the game, and there is no point in using them.
Heaven Burns Red Tier List of Characters
And now, let's see the characters coming from each rank as follows.
| | | | | |
| --- | --- | --- | --- | --- |
| Rank | Hero Name | | | |
| S | Yuki Izumi | Tama Kunimi | Hisame Ogasahara | Maku Kurosawa |
| A | Mari Satsuki | Chie Sugawara | Ruka Kayamori | Miya Kiryu |
| | Erika Aoi | Li Yingxia | Vritika Balakrishnan | |
| B | Seira Sakuraba | Megumi Aikawa | Byakko | Ichigo Minase |
| | Miko Tenne | Muua Osshima | Isuzu Ooshima | Mion Yanagi |
| | Kanata Marayuma | Maria de Angelis | Irena Redmayne | |
| C | Tsukasa Tojo | Yayi Bungo | Sumomo Minase | Karen Asakura |
| | Yotsua Osshima | Kozue Hiiragi | Niina Osshima | Chiroru Matsuoka |
| | Inori Natsume | Satomi Kura | Shiki Hanmura | Charlotta Skopovskaya |
| | Carole Reaper | | | |
If you are looking for the best tier list heroes from Heaven Burns Red, then it is a must to go with the S tier rank because they are the ones that hold the best powers in this game. The powers they hold in the game are the best to beat any level, so they will be guaranteed to give you the best-ever results for the game. So for better gameplay, look nowhere else than the S tier.
Conclusion
So these are all the characters that we have to bring you from this Heaven Burns Red tier list, and playing them along with the best android emulator: LDPlayer 9, will give you a better chance to enjoy the game as a Heaven Burns Red beginner. This is your time to make it better with the best-ever gameplay characters.