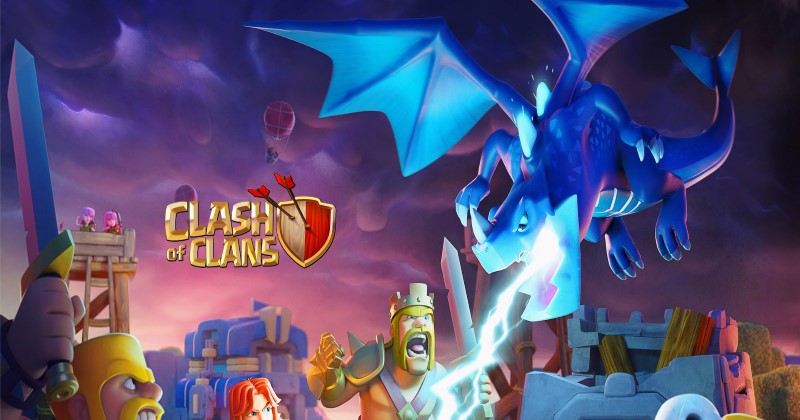 Clash Of Clans is a Single-player online game developed by Supercell. The game falls in the strategy games genre. Clash Of Clans was released in 2012, and it's been nine years since the game has been entitled as the Editors' Choice. Besides, the game has more than 500 million downloads and a top-class rating of 4.5-Star.
Furthermore, the game is a strategy-based masterpiece rocking the floor for the past nine years. Talking about the game-play, in Clash Of Clans you have to build your village. Build walls, archer towers, and much more to defend your town from the attacks that will happen from other players.
Not only this, build an army that will help you attack the opponent players by making a successful attack. A successful attack will give you some in-game currency and trophies. Moreover, to excel in the game, you need to have a sufficient amount of money. Here are some tips that are going to help you out.
What is Farming?
Farming is a process in which a player does not care about the leaderboard trophies. Instead, he attacks/ raids to earn the in-game currency. Players don't care if the trophy count reduces, as long as they receive a sufficient amount of money. Furthermore, before practicing, you need to keep two things in your mind:
Matchmaking:
Matchmaking is how the game sees your Town Hall level and the total earned trophies. Once then, with that now, the game considers the amount of army you are taking with. Lastly, the game will now evaluate your class and match you with other players similar to this condition.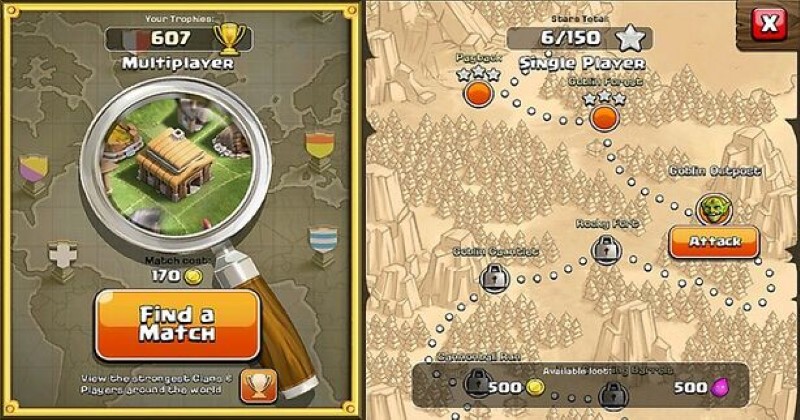 How To Calculate Loot:
Once the matchmaking is done, now is the time for the calculation of the loot offered. Loot is written on the top left corner of the game window. The loot contains Coins, Elixir, and Dark Elixir (if your Town Hall is of 9 and above), amounts for all of the loot currencies are written. This helps you decide whether you should raid on this village or skip it.
Hence, these are the two things that you should know about before thinking or performing this Farming skill in Clash Of Clans.
Purposely Lose Trophies:
If you fail to make an attack or lose in saving your village, you have to face losing trophies. Losing your trophies will make the game feel that you are a low tier player. Now the actual low tier players will not complete their raid on your village, as you will have advanced stuff. The other thing is that with your ultimate army, you will easily defeat almost every town.
Save Your Resources:
There are two steps to saving your resources from looting. The first thing you have to do is that strengthen the defense of your village. As with the strong defense, the raid will not be successful, and you can save your resources.
Another thing is that if you place your resource storage in the center of your village, it will be hard for the attacker to reach near to it. Although, if the defense will not be healthy, no matter what, the opponent can in into the center and will loot our resources.
Train Cheap Troops: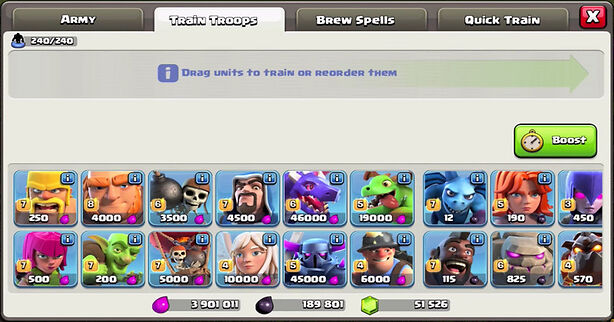 Training cheap troops will also allow you to save the Elixir and the Dark Elixir as well. As your focus on winning the matches is over, you have to focus on earning the in-game currency. Furthermore, sometimes you have to buy expensive troops, so don't hesitate, save and make money at once.
Give Others An Easy Win:
Unlike you, most Clash Of Clans players plays the raids to obtain trophies, allowing them to climb up the leader board. As you have already decided not to win but to save, place your Town Hall on the village's top right border. This will allow the attacker/ raider to destroy the Town Hall and gather up some trophies.
By following this strategy, you will not have to do any raiding, give up, and let them destroy your Town Hall. Do note that the Town Hall also stores some of the currencies, but it will be wiser to let fewer wasted, rather than the whole storage.
Sell Your Old Unwanted Decoration:
In Clash Of Clans, you are more than welcome to spend your money on decorations. Players often like to do this stuff at the start of the game and forget about it. As a pro-farmer, you are going to sell all of that stuff. Even though the game will give you half price back on it, something is still better than nothing.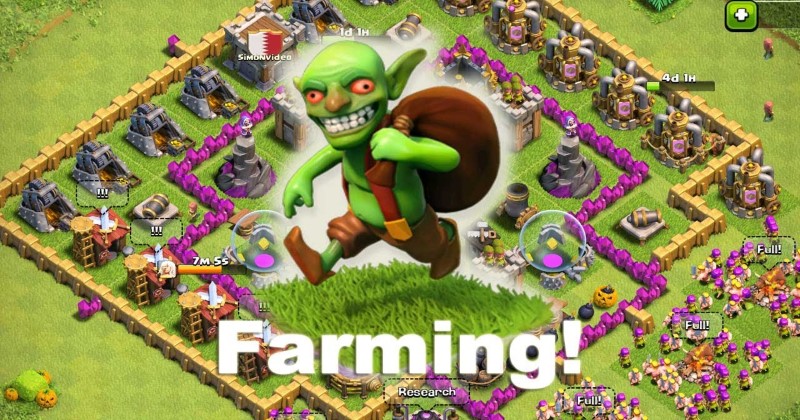 These are all of the steps that will help you farm in the game and save you as much money as possible. Moreover, Clash Of Clans is not designed to play as a farmer in the game. The game is a strategy based game, forcing you to take harsh actions, and that too very hot. Furthermore, if you still want to play as a farmer, you are most welcome to do so.
Conclusion:
After going through all these stated points, one thing is precisely that playing as a farmer is very hard in Clash Of Clans. It would help if you kept in mind that now you don't want to win. Remember to change Town Hall's alignment and the currency collectors to prevent maximum loss during an attack on our village.
Besides, providing the other players with the satisfaction of winning will also act beneficial for you. The majority of players focus on trophies rather than earning the in-game currency. Setting aside your Town Hall will sort you out in this situation. Furthermore, if you want to have even more cash with you, you can always sell these purchased decoration items and collect some money. Lastly, following these steps will make you an ultimate farmer in Clash Of Clans.