Arknights the tower defense RPG is again into another new phase. This time it is on the newest event, and each of us has to play a certain role in the game as doctors. There is a deadly virus flown in the game and, we need to save the world from this and make it again into a better place. So this fight to save the world is now turning into another new face with the newest event.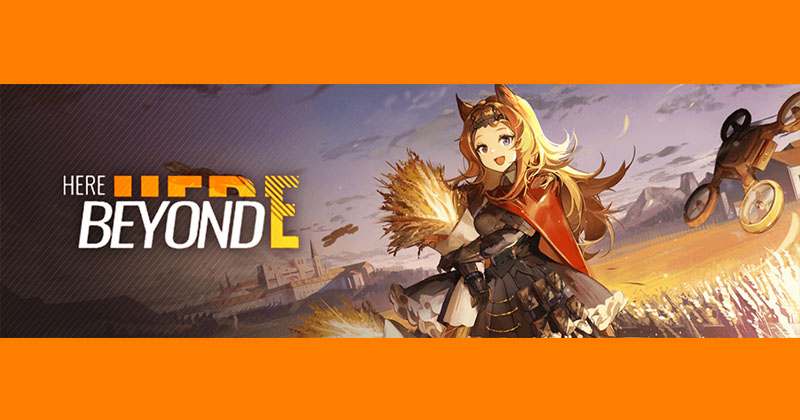 Let's get back into the real points now. Beyond Here is the new event that comes to the Arknights and it is going to release soon on the game to feel the amaze with Arknights. So what we should know about this new event and what things are included here? Now you download Arknights on PC and enjoy this guidance for this new event.
The Event: Beyond Here
Beyond Here is an event that will last for only a limited period on Arknights and, all those event stages will be gone after the period is over. The event is conducting from the 6th of July 2021 at 10.00 UTC and going to end on the 16th of July 2021 by staying until 03.59 UTC.
The conditions for unlocking this event are to clear the stages from one to ten. Players are allowed to obtain the event currencies of Mats, etc. from any stage and they can't earn them within the Extreme Mode, Annihilation mode, event store, and from the event redeem rewards. These cannot be used to unlock the stories on the story sets of previous or current.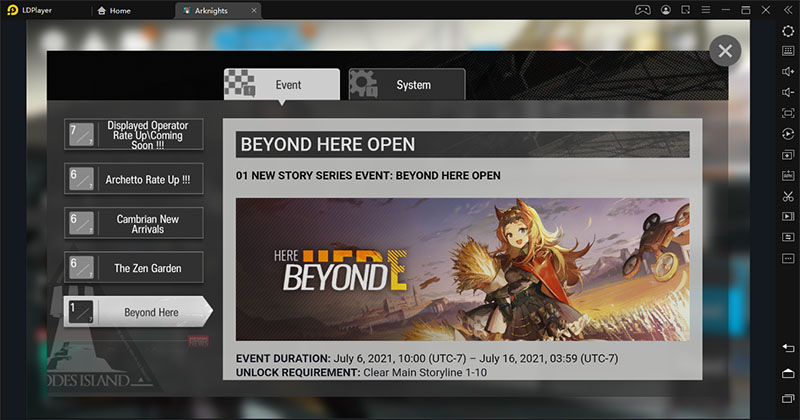 Local Office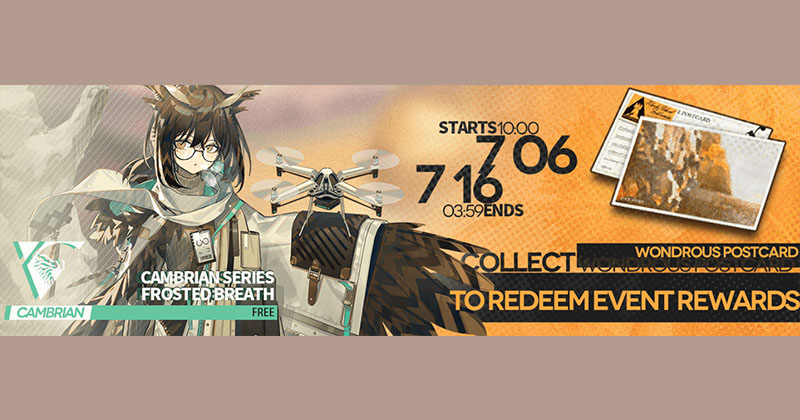 This is free for the players and, there is a redeem period that comes with this local office. The period will extend from the 6th of July 2021 at 10.00 UTC to the 16th of July 2021 at 03.59 UTC. There are rewards as follows here offered to the players.
The Wheat and the Anthem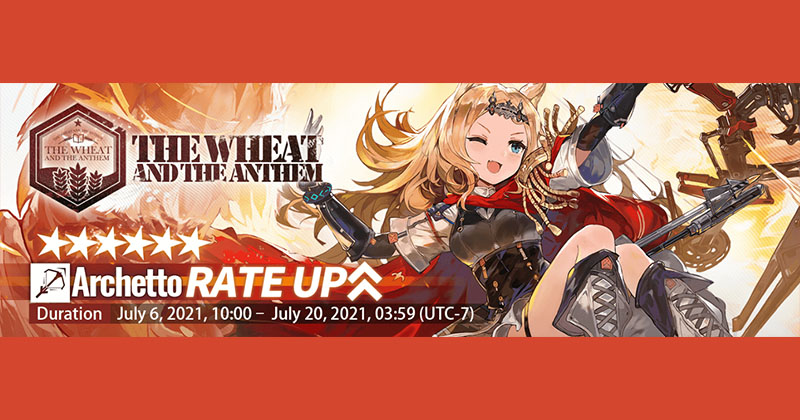 This is the new banner of headhunting in the game and it is starting from 6th of July 2021 at 10.00 UTC to end on 20th of July 2021 at 03.59 UTC. During this event is running, some operators will be increased with their rates for the event requirement. You need to care that this recruitment of the vent is standard headhunting on Arknights.
These are the operators that will be featured within the Wheat and the Anthem
6-star Archetto the Anti Air Sniper
5-star Chiave the Skill DP Recovery Vanguard
4 star rate up Beanstalk the vanguard
These are the conditions valid for this banner.
Six-star rate ups are going to have a chance of 50% when there is a pull of Six-star operator
Five-star rate ups are going to have a chance of 50% when there is a pull of Five-star operator
Four-star rate ups are going to have a chance of 50% when there is a pull of Four-star operator
Operator features banners are not going to add the operators into the Distinction shop
New Operators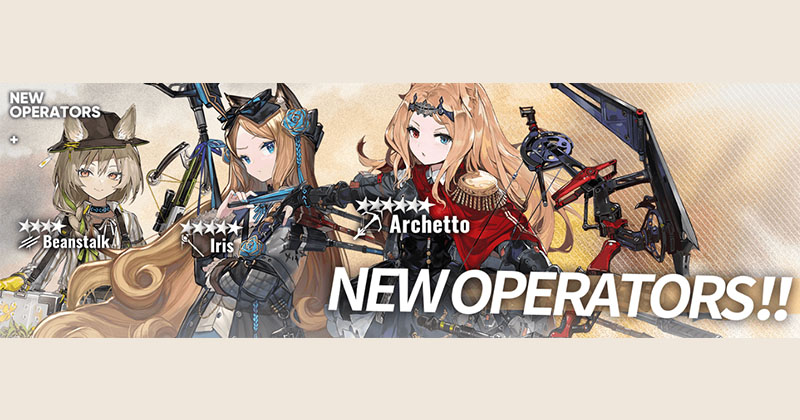 With these new events, three of the new operators are added into the game permanently on Standard Headhunting. This will be done besides the recruitment of the event once the banner is ended. New operators coming to the game are
Archetto
Archetto is a six-star hero and, she is an anti-air sniper to the game. She is going to attack the aerial enemies with her first shots and you can gain Archetto is specialized in the bow shooting, brewery, military education, and to the baking her race will be Liberi and, she is having three skills as follows.
Arrow Disperse – Archetto is attacking the next deals with a 170% amount of physical damage and, she is also dealing with a 120% of physical damage for up to 3 enemies within the target area
Arrow Pursuit - - with this skill Archetto is firing an arrow quickly to deal with 108% of damage five times. This arrow is repeatedly ricocheting the nearest enemies who have not been targeted yet and, each of them will reduce the hitting count by one. With this skill, Archetto can hold one charge.
Arrow Storm – increasing the attack by 5% and increasing the attack range by one tile. Each of these attacks is dealing with three hits and attacks for over two targets quickly.
Iris
Iris is a five-star operator and, she is a charge caster to the game. Iris will deal with the art damage with her attacks when there is no target to be a catch, Iris will store her attack energy and firing it as a burst at once. This store can be done up to three times in the game. Iris has the specialties to originium arts, pastry collection, and storytelling. She has two skills as follows.
Fairy Tale Protector – changing the attack range and reducing a vast amount of attack intervals by 20%. Each of the attacks will be dealing with 30% of art damage to enemies
Dreamland Cradle – with this skill, Iris is quickly inflicting the sleep for up to two enemies in her attack range for over seven seconds. When this period ends and, the enemy wakes up again, she will deal with 170% of art damage to all the enemies within the closest range.
Check the full operator list of Arknights from here.
Beanstalk
Beanstalk is a 4-star operator and, she is a summon and a DP recovery hero. She will select a tactical point with her attack range to have a summon reinforcement and, then she will be increasing the self-attack by an amount of 150%. This will be done when the attack enemies are blocked by the reinforcements. She has specialties in animal husbandry, business plan writing, and feed making. Beanstalk's two skills are
Pinpoint Command – quickly obtaining 8 of the DP and refreshing the reinforcement unit, if she is been already summoned, Beanstalk will recover all of the HP of its.
Everyone Together – quickly summoning a temporary reinforcement of Metal Crab units in all of the melee tiles which are adjacent to the tactical points. These are excluding tactical points by themselves. While this skill is still active, she can obtain 12 number of DP gradually and, all of the Metal Crabs will gain a 20% of increasing defense
New Skins (Cambrian)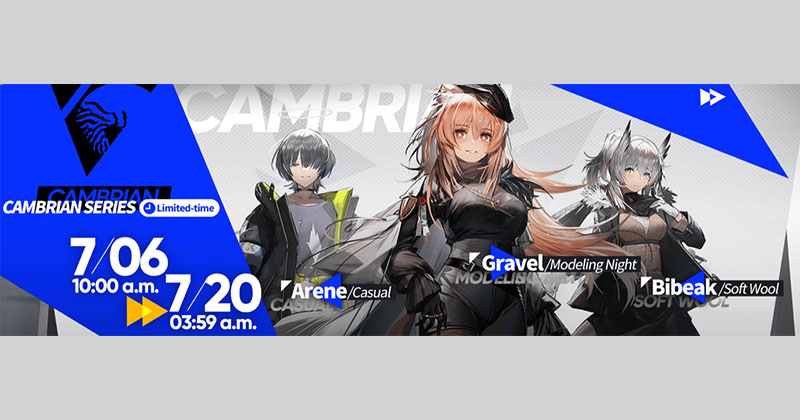 This skin offers will start on the 6th of July 2021 from 10.00 UTC and going to end its period by the 20th of July 2021 at 03.59 UTC.in here three skins are available for the limited time frame in a sale.
Cambrian series of Soft Wool for Bibek and it will cost 18 of OP
Cambrian series of Casual for Arene and it will cost 18 of OP
Cambrian series of Modeling Night for Gravel and it will cost 15 of OP
Tired of wasting time on a usual rerolling by spending so much time? Still didn't get a chance to earn your hero. Why not trying LDPlayer and just check how you can do it by referring to Arknights Reroll Guide.
Conclusion
So this ends our event guide list for July in Arknights and, what you should do now? Enjoy the adding and newest features, extensions skins, and characters before the time runs out. So be a part of the newest Beyond Here and grab a chance to be amazed at the gameplay.