Epic Seven has been revolving around its updates and features for these days, and it has been the most anticipated game in the RPG world. It is no big-time after the Epic Seven 27th of May big update has happened, and now it has turned up another step. This is the Rise.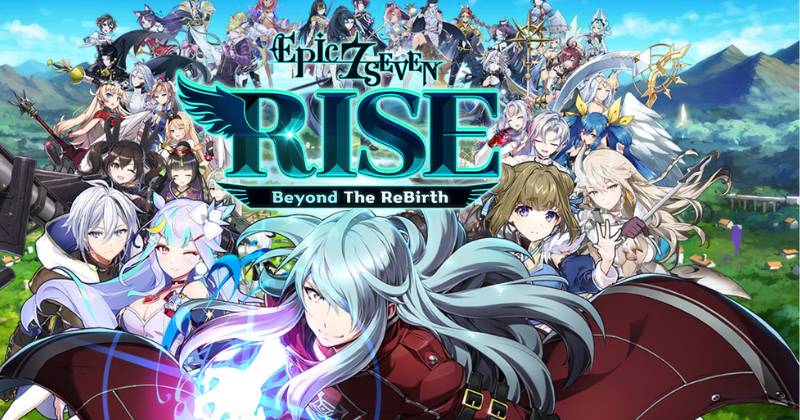 This would be a step closer to our all heirs in this RPG game, and this turn-based mobile game will surely is the most creative game from the SmilegateMegaport. So download Epic Seven on PC and be a part of Epic Seven Rise's adventure.
Epic Seven | Rise
This is a new story to deal with all our heirs in the game. This event has been scheduled to start from the 27th of May after the page has opened in the game. Event's ending date is going to be 24th of July when it's 14.59 UTC in time. If you are from the servers of Global, Asia, Korea, and Europe, you will be eligible for this event as a player.
The Rewards of the Rise Participation
You will be rewarded with these items in the participation of RISE.
25 of the Covenant Bookmarks

200 of Skystones

1 of the TeraPhantasma
7 Day Check-in Rewards for the Rise Update
This seven-day check-in is scheduled for the 27th of May after the game's maintenance has happened permanently. All of the heirs in Epic Seven would be eligible for these seven-day check-in rewards. Following are the rewards you gain in this seven-day check-in.
Day one from rank one will give you 1,000,000 Gold.

Day two from rank four will give you three Epic Penguins.

Day three from rank eight will give you one from each Epic Level 75 Set of Equipment to attacks. And here, these equipment are fixed with sub stats for one piece of each, and there will be a total of 6 articles.

Day four from rank 12 will give you six great equipment charms.

Day five from rank 16 will give you Epic level 75 equipment set for health. The sub-stats of equipment are fixed here, and there is one piece for each with a total of six pieces.

Day six from rank 20 will give you six Greater Accessory Charms.

Day seven from rank 24 will give you a five-star summoning ticket for episode one with a 5-star artifact summoning ticket.
You need to remember that there will be a bonus for the continuous attendance here with 300 of stigma and five of the Covenant Bookmarks. This seven-day event is a celebrating event for the Rise update, and it acts as reorganization for the check-in event of 7 days for the new players and the returning ones.
Important Notes
The participation rewards to the RISE will be sent with the coupon forms right after the 25th of July. Therefore, players have to enter their correct information to get the rewards.
Korea and Taiwan will get LMS deliveries

Other countries will get Email deliveries
You can only use the rewards you gain from the RISE participation once per action. Therefore, it has to be done right after the target server's selection. These rewards will be available until its 29th of August 2021 until its 17.59 UTC.
Check here for our Epic Seven Reroll Guide to know how to earn the best heroes through rerolls.
Conclusion
Epic Seven Rise Update will give you so many rewards from its participation, and you can use them to develop your gameplay efficiently. And the ongoing celebration event of seven-day check-in will surely be a great help to you for quick improvements in the gameplay.