Epic Seven has always been a king among the gacha games, and its summon is the one that makes it very unique. There are chances that a player can use here to have a selective summon through a rerolling system, and that will make you have your most preferred and desired units to be deployed onto your gameplay. So we are here to guide you on how you can do an Epic Seven selective summon with reroll steps.
Download Epic Seven on PC
If you are a first-time player of the gacha game world and, most importantly, if you are an Epic Seven beginner, you may not know what this rerolling process is. So let us teach you about it first here. Rerolling is an act you can use from a gacha game to earn your most wanted units. But the thing is that you cannot earn the best unit as you always desired since rerolling provides you with a random result, and if you need to have a selective summon, then you will have to give it several tries.
However, the most important thing to continue with the Epic Seven gameplay is to have the best Epic Seven selective summon through the game and continue to earn the best performance through the units you have earned. Let's learn about this in detail from this Epic Seven selective summon reroll tier list guide, and take your Epic Seven on PC for the best gameplay achieved through LDPlayer 9. And let's start the guide from here.
Epic Seven Selective Summon – Syria
If you have just begun to play, now that you know your best progress should come only through the best hero summoned. So for the first Epic Seven selective summon, we are recommending you for Syria from the Epic Seven tier list.
In Epic Seven, you will be forced to make a summon after you have beaten the fourth-story missions, and then, your focus should be gone for Syria. But the problem is that Syria is not guaranteed to earn, and it is not 100% sure of taking her into your account. So, in any case, if you didn't get her after you have already performed 30 and 10 summons, you have to go for a reroll on your account.
Epic Seven Selective Summon – Specter Tenebria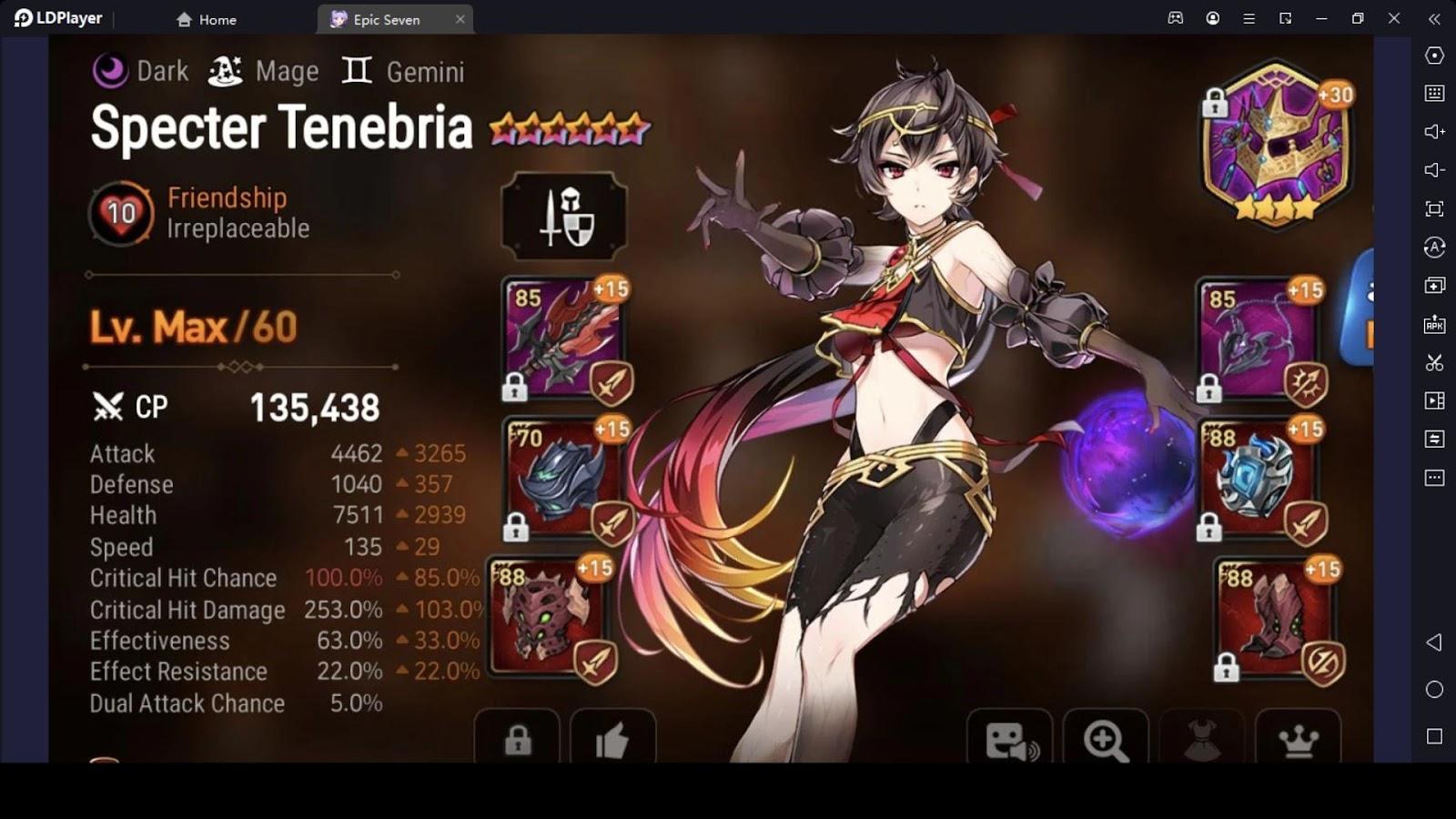 After you have earned Syria from the first option for Epic Seven selective summon, you need to select the Specter Tenebria as the Moonlight blessing. She is not available early because you have to beat 110 to unlock her. Unstocking Specter Tenebria within one hour after you have played the game is recommended.
After you have played the game for several days, the Epic Seven will also allow you to have a free attack set gear and a free speed set gear for Tenebria from the adventurous path. If you have no clue what to do there, always use this adventure path as your basic guidance. You can put your attack set on the area and have some upgrades to the free set into 15+. You can use your free speed gears to clear the first story. And always make sure to have all your missions done with three stars by doing all your challenges.
Epic Seven Selective Summon – Free Spirit Tiera
Whenever you have the chance for it, always unlock the hero Free Spirit Tiera as well because she comes with many benefits for your gameplay. She will be very useful in your story clearing, and Tiera will also give you greater support for farming.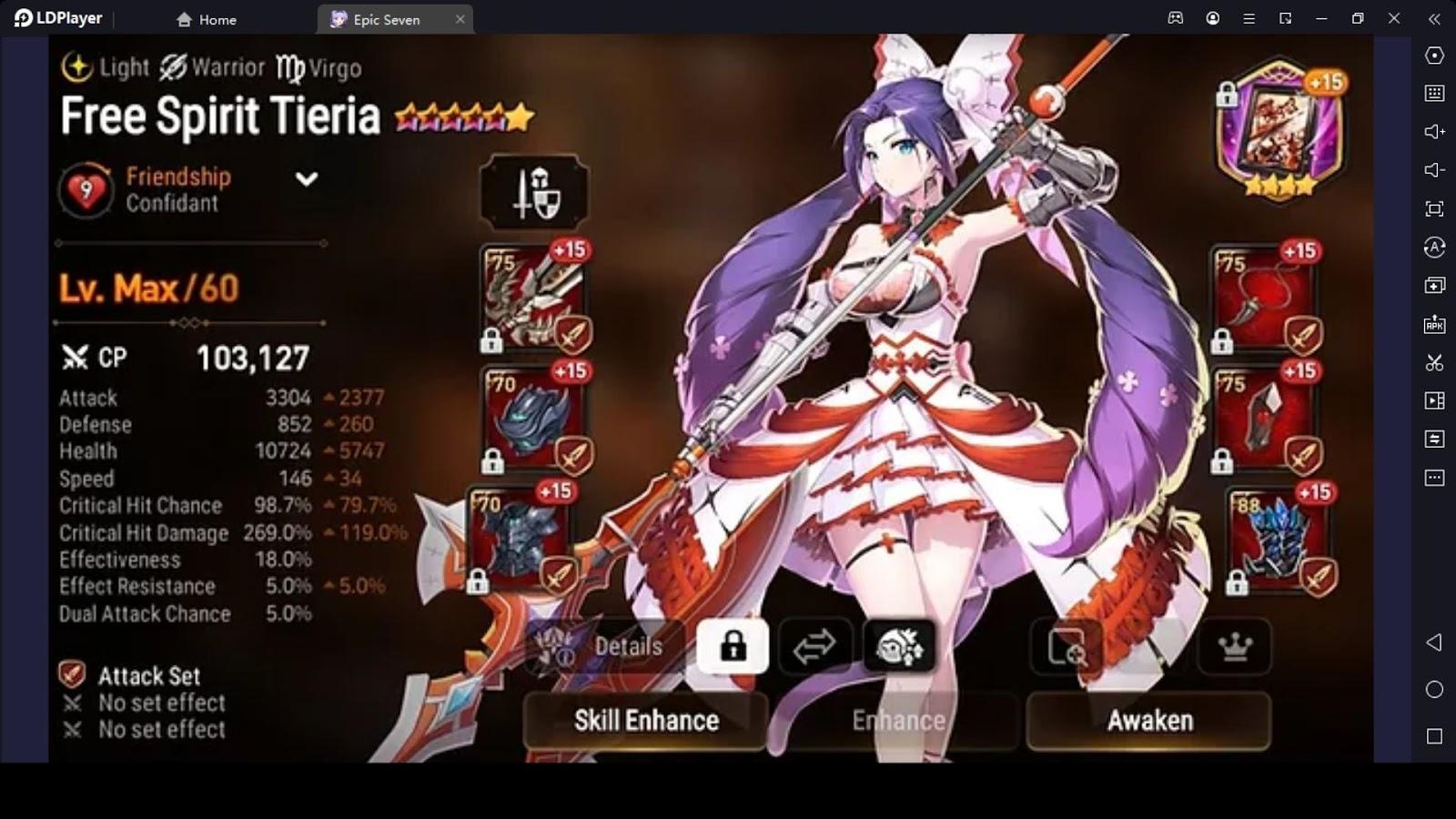 Epic Seven Selective Summon – Angelica
We are also recommending you unlock the Angelica as an Epic Seven selective summon, and you will be able to get her from the first story beating. She is a must-needed healer for the early game and will give you access to free health.
Furious through Unrecorded History Episode
Once you have beaten episodes 1 to 10, Epic Seven will let you unlock the select episode button. You have to click it and beat episode 100, Unrecorded History. Note that this is the same as your first story in the game, but it will be a bit difficult with a whole different story. This can allow you to farm in the future for some skill enhancement as well as fodder.
After you have beaten episode one from Unrecorded History, you can go for episode two, but we don't recommend you beat it. You must go for chapter 3 and beat mission 10 to get the Furious. You can join a guild to get crests because crests are a primary requirement for the Furious.
Epic Seven Selective Summon – Muwi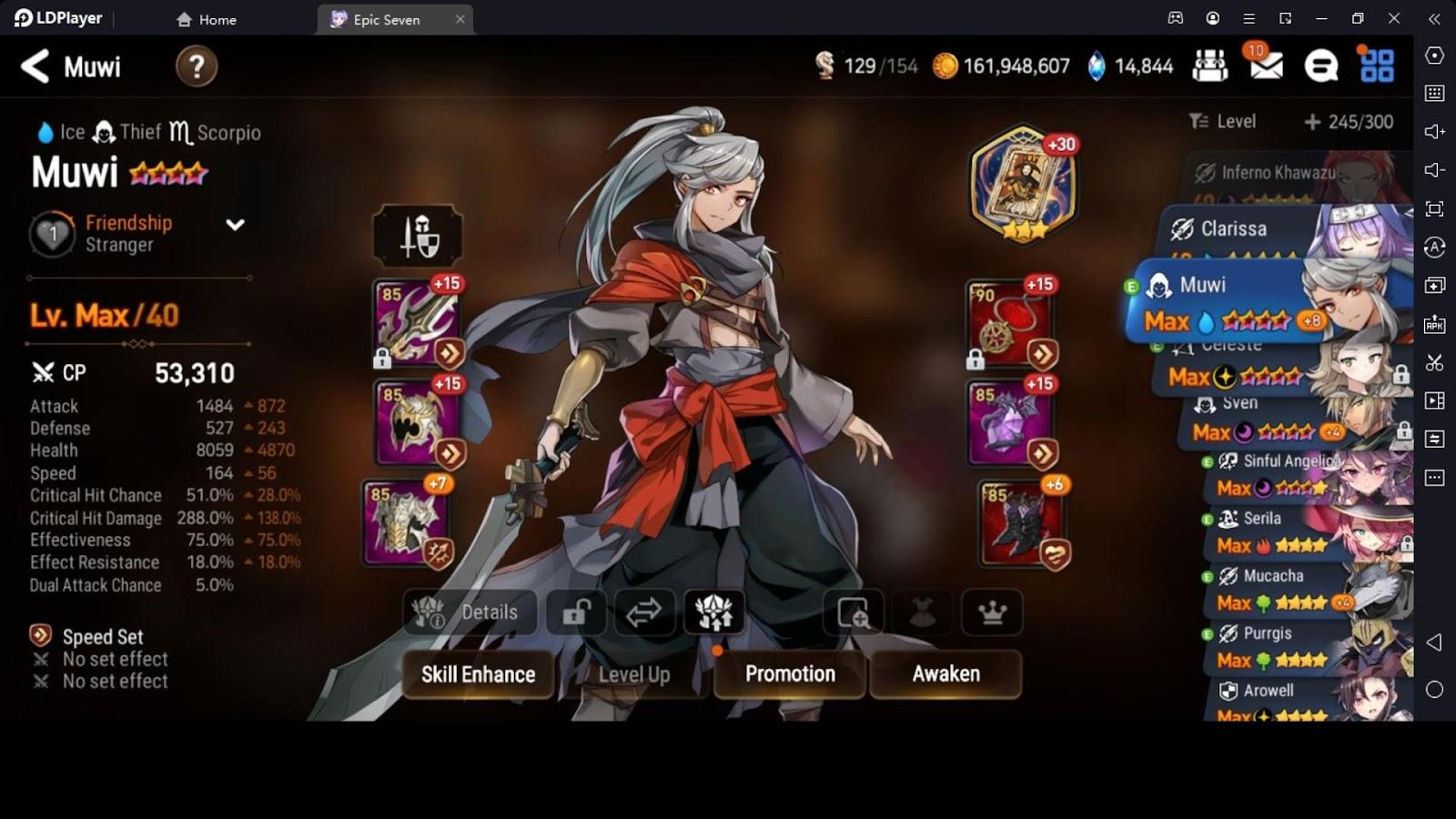 Once you successfully get the Furious, your next focus should be to go for the Epic Seven selective summoning is the Muwi. But if you already own him, you can save yourself for a later summon with a banner you want. Once you are successfully able to earn Muwi, that is all you need from the summoning, and you can skip other banners as it can allow you to earn the most important banners, like Tamarine, later.
After the Muwi, you need to unlock one special character called Sigret.
Epic Seven Selective Summon – Sigret
You can click the event icon from Epic Seven and click the hunt expert challenge. By doing their challenge, you will be able to unlock the Sigret.
You need Angelica, Furious, as well as the SIgret, to your team as it is the best team for the Wyvern hunt. This means that you will be able to beat gears, and when you have these heroes with you, it naturally becomes the best team that you can have for it.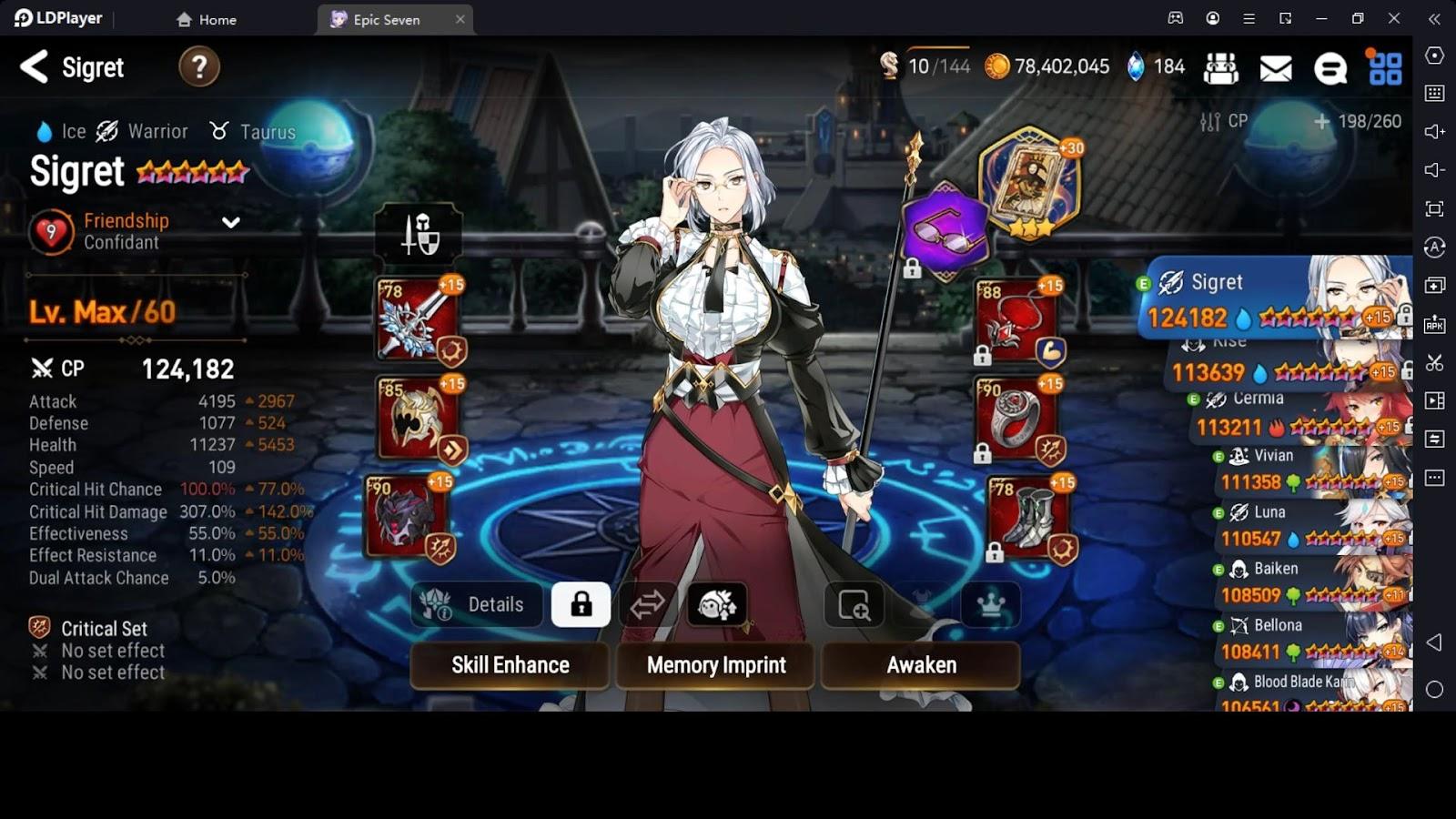 Points to Consider Before the Grinding
Before you do your grinds, make sure that you do the respective skill enhancements for your heroes to maximize their potential for gaming. You need to see what catalyst will max out their skills in the game.
You can maximize all abilities on Muwi while only upgrading the ultimate to a plus three to cool down on Angelica. And for the Furious, you can consider upgrading the ultimate to plus six as well as a maximization for his second ability.
You can maximize the second and third abilities of Sigret for her skill enhancements and have a plus two with her third ability.
How to Reroll in Epic Seven?
Suppose you haven't had your desired Epic Seven selective summon. No worries, you have to go for a reroll. You can click the top right option from your menu for a reroll and then click the gear. There you can type to delete all server account information, and by doing so, you will be able to have a new reroll for your game. You don't have to create a new account here, and you should know that this will not permanently delete the account. Instead of that, it only restarts your account. So you don't have to register again with a new email to the game. Then you can roll for your units.
To better understand the reroll, we have listed the steps as follows.
1. Download the game and start to play it on a Guest Account
You can download Epic Seven to your PC using LDPlayer and start the journey. For this, you should never log in with your actual Gmail or social media accounts. A single guest account will be enough to do the reroll.
2. Go Into the Adventure Mode
As a second step in the rerolling, you should progress your gameplay from one to four in the adventure mode.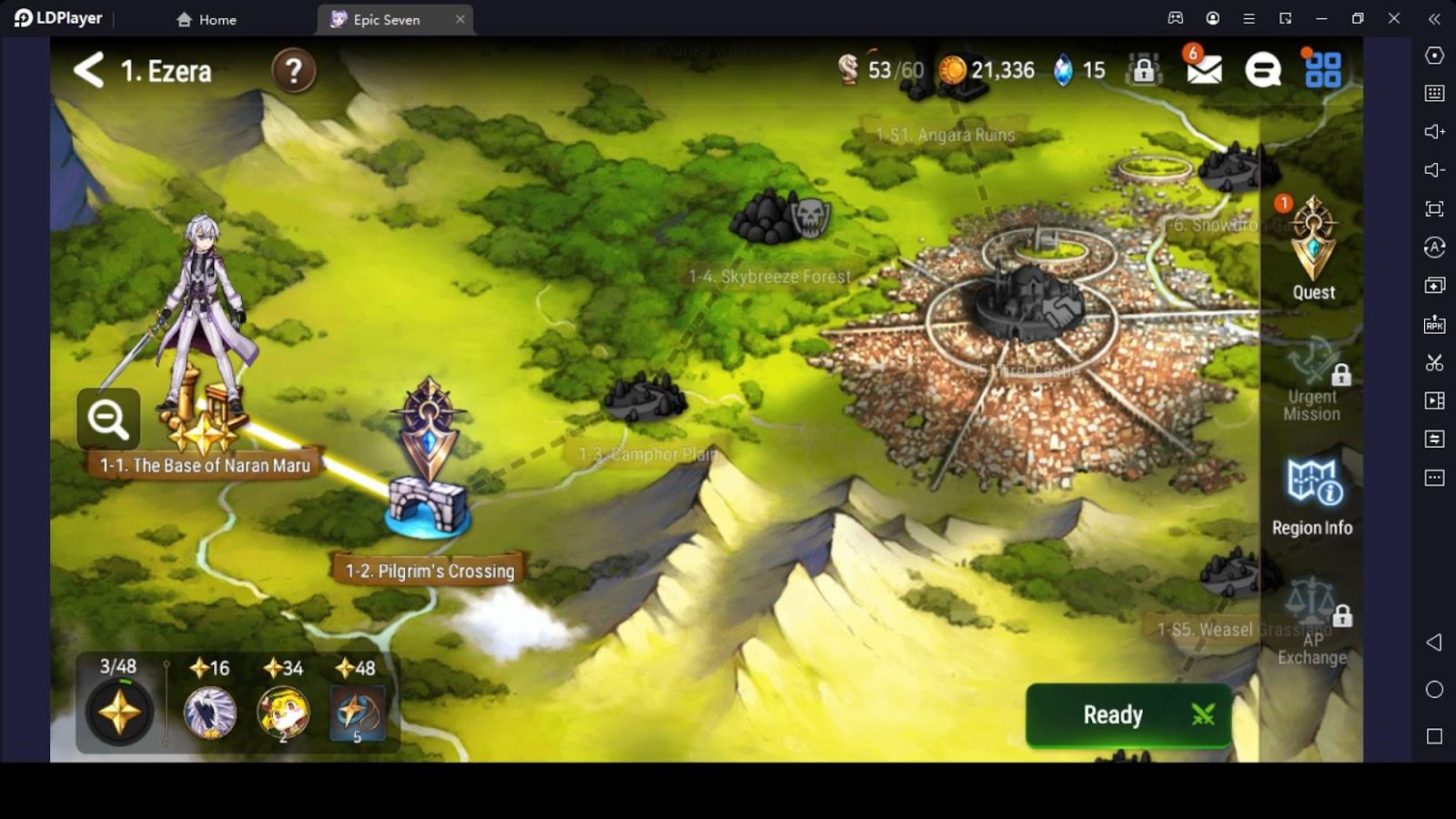 Go through the tutorial phase and come to the summon page to enter the adventure mode. Pass levels 1 to 4 and go to the summon page.
3. Complete the 30x10 Selective Summon
You are granted 30 chances to do the 10x summons, and if you are not satisfied with the hero you got, you can summon again to take the one you need. But remember, at that phase, the game will erase the current summon hero you already obtained. The decision is totally up to you. But before you get into those decisions, remember you will not take any liked hero at all times. So it will be better to pick the ones when you take them.
4. Keep the Account or Reset it
After completing the reroll, you can either keep your account or delete it. When you take the desired heroes for yourself, bind your account to an email address so you can confirm your account data.
The thing is that the usual reroll process of Epic Seven takes a lot of time, and that is such a bothersome thing to be waiting and seeing until the game gives you another chance to have a second rerolling. But if you have your Epic Seven game through the best android emulator: LDPlayer 9, things are going to be a lot easier because it only takes simple steps to ease your rerolls.
A feature called the Multi-Instance Sync will help you a lot through the rerolling here as it can speed up the process by creating clones for your game, and all those instances can be used for the rerolls at one time. So it doesn't take much time for you to have your desired heroes, and the following are the steps for it.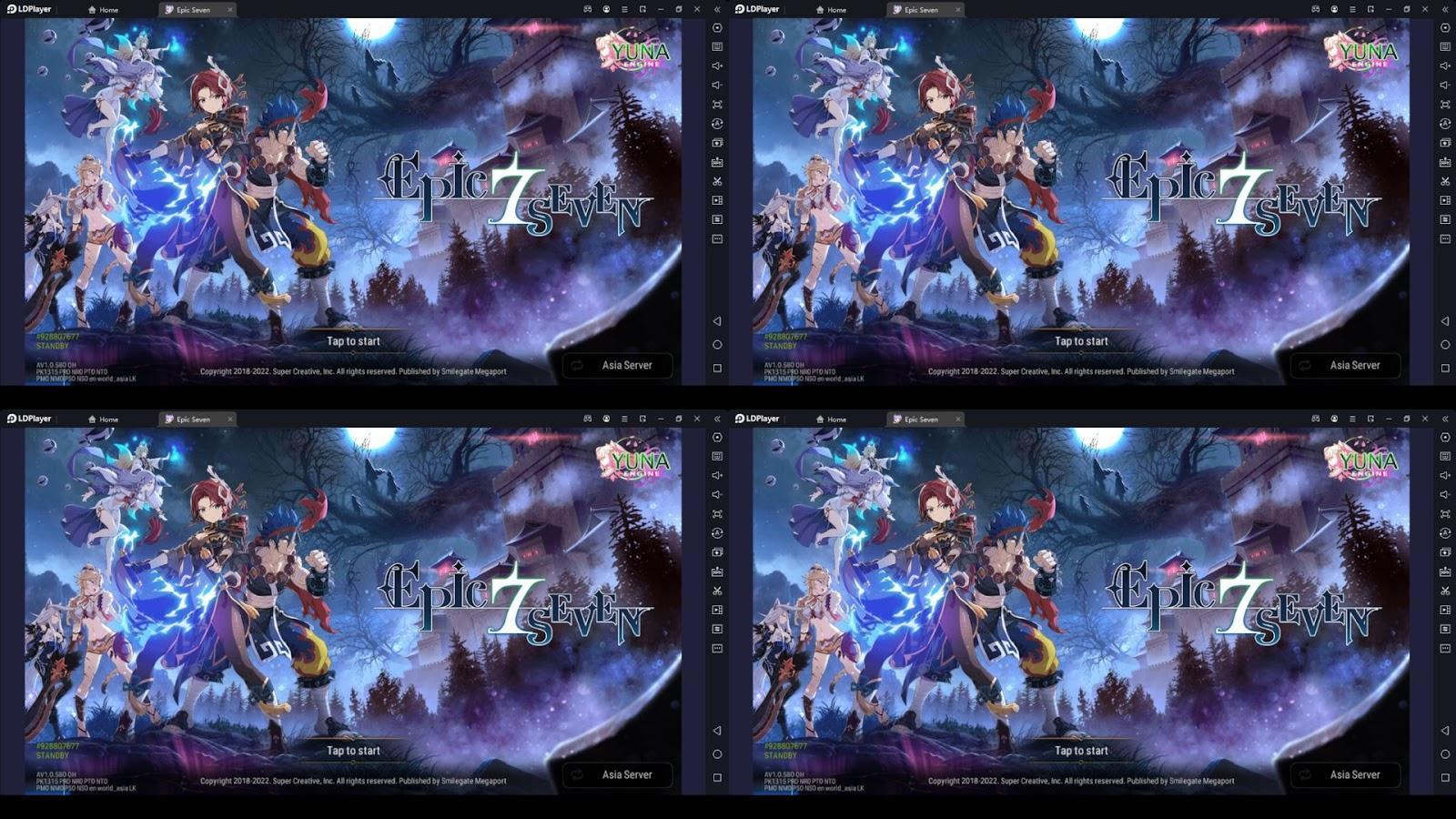 First, download LDPlayer 9 for your PC

Install LDPlayer and search for the game Epic Seven in its store, LDStore. After that, download and install it to your LDPlayer (Finish the full file download but don't make any login)

Then open the multi-instance manager (LDMultiPlayer) to make a clone of your main emulator (4 clones are enough for efficient reroll)

Then click and start all the cloned emulators (Don't open your main one)

Open the synchronizing tool (Synchronizer) from the toolbar.

Start synchronizing your instances and launch Epic Seven.

Start the game in a guest account.

Follow the in-game process and make it to the free selective summon.

Finish the summon and choose your preferred results to bind your account

If you don't like the results, delete all the cloned instances through the LDMultiPlayer manager.

And then make clones of your main instance (That's why we keep the main instance unused for Epic Seven) to do the reroll process again.
Conclusion
With that all being said, our Epic Seven selective summon reroll guide will be ending here, and we hope that you will be able to do the most for your gameplay by using all these recommendations. So, be wise and do your best for the game with these all recommended units, and victory will never be a dream for you anymore.