Download Battlelands Royale on
PC with LDPlayer
Game Info
~ A CRAZY FUN TWIST ON FAMILIAR BATTLE ROYALE ~

Fight for survival in an epic last man standing multiplayer Battle Royale - but not as you know it!

Made for mobile, Battlelands Royale is a casual Battle Royale game for everyone to enjoy. With 32 players and 3-5 minute battles it's pure non-stop carnage! No waiting in lobbies; no complicated menus to navigate. Just play, parachute, loot, shoot and survive!

With a massive variety of different Battle Modes, Battlelands Royale is made for casual and more frequent gamers. Dominate the arena in Solos or join forces with fellow battlers in Duos. Team up with three of your friends and take on the world in Squads!

Play Battle Events and compete in original challenges to unlock amazing characters, parachutes, emotes and Battle Flags that will wow your friends and strike fear into your enemies.

Super simple controls will have you ready to fire as soon as you've downloaded the game. Choose your landing spot, drop in, loot weapons and armor and get ready for the fight of your life! Battle it out on a huge map with awesome locations like the Hideout, Ship, Maze and Trainyard. You can even party on down at the Disco or explore the great grounds of the Mansion. Or maybe you'll hide away in Camper's Paradise? Whatever your strategy, don't get caught by the storm!

As you play you'll unlock more customized content and special skins by gaining XP and levelling up. Get the Battle Pass for even more rewards and be the envy of your fellow battlers. Show your enemies who's boss with Rare and Legendary characters that will have them shaking in their boots and wishing they'd stayed at home! Collect cards to upgrade your characters and unlock additional customisation slots for footsteps and melee weapons. Why fight with fists when you can use a toilet plunger?!

With a variety of guns you can perfect your shooting skills and become the best battler in town. Will you choose the sniper, shotgun, rifle or pistol? Remember to race to supply drops to compete for the special minigun, bazooka and quadzooka!

Endless possibilities await you in Battlelands Royale, where the fun and quirky art style and pick-up-and-play gameplay combine to make it the best free game on mobile that you won't want to put down.

Battle Royale. On mobile. Done right. This is Battlelands Royale.

BATTLELANDS ROYALE FEATURES:

— Real-time fast-paced 32-PERSON BATTLES against players from all over the world!
— TEAM PLAY! Team up with friends and take on the arena in Squads, or join forces with a fellow Battle Buddy and play Duos.
— MEGA REWARDS! Collect new characters, emotes and parachutes as you level up.
— CHARACTER UPGRADES! Collect cards to level up your characters and unlock amazing customisations that prove you're the best!
— BATTLE EVENTS! Compete in compelling challenges to earn even more amazing rewards!
— EXCLUSIVE BATTLE PASS CONTENT! Unlock the very best rewards and flaunt them in the arena with the Battle Pass.
— HUGE game map to explore. Parachute into your area of choice and control your landing.
— Tons of WEAPONS and ITEMS to loot, including armor and med kits!
— Race to SUPPLY DROPS to discover special rare weapons like bazookas, miniguns and quadzookas.
— SHRINKING play area. Stay clear of the storm!

Are you ready? See you in Battlelands Royale. #LootShootSurvive.

---

Thank you for playing Battlelands Royale! We're constantly developing the game and your feedback helps shape the game's direction - so whether it's bugs or feature ideas, please send them our way via contact@futureplaygames.com.

Don't miss the chance to connect with the Battlelands community on Discord and Facebook.

Discord: https://discord.gg/battlelandsroyale
Battlelands Official Players' Group: https://www.facebook.com/groups/battlelandsplayers/
Battlelands Facebook page: https://www.facebook.com/battlelandsroyale

---
Show less
Battlelands 2.0.0 Update
2019-09-19
Imagine a world where you could play with ALL your friends in the very same arena.

I'd want to live in that world. Would you?

Of course you would.

Well now you can!

As of this very update, you can stop dreaming and start playing. CUSTOM BATTLES ARE HERE! And they're awesome.

Create a Custom Battle and share an invite code with your Battle Buddies. Have them join you in Solos, Duos, or Squads and cause carnage together.

You're going to love it. See you there!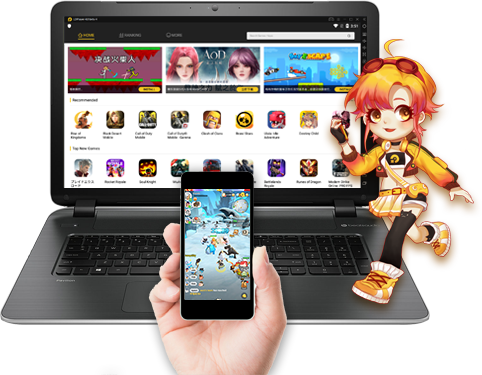 Download LDPlayer