Rules of Survival is the shining battle royale piece that will have a role as a multiplayer game. This is a free-to-play game for all the players online, and the players fight to become the final active person in the team. You can select a playing mode out of solo, duo, and squad according to your choice. When you complete each round, you can obtain in-game currency. It is mainly based on the survival length and the number of players killed by you in the player level in the game.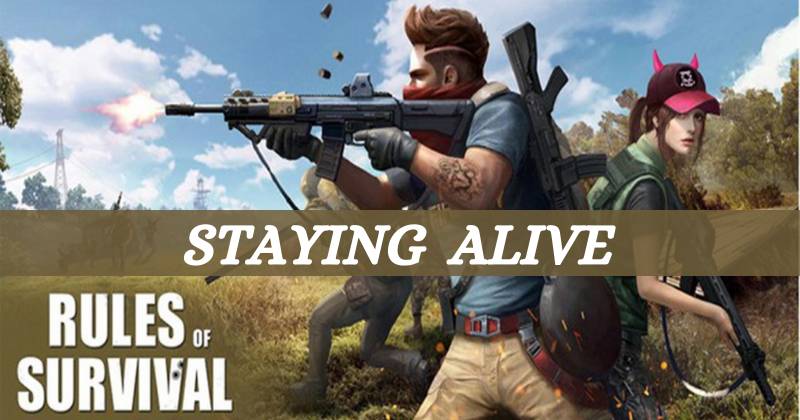 If you are a newbie, you have to get a clear idea about having an edge in the world that has been set against you. This is a highly polished game which has follows PUBG. There is a meteoric rise to the top of App Store charts in Android and iOS. To be alive during the game, you have to follow some tips. We can describe them as follows. It is your time to download Rules of Survival on PC and join the survival from here.
Get moving
You have to work attentively about your area. Sometimes, it may turn more vulnerable than you ever think. There are no evidence on next happening things. Some main tips are as follows.
In the case of tall grass, you have to rush. At least you have to retain yourself crouched while running. You have the opportunity on selecting the way you go. So, you can decide to do down on a belly creep. It is a good idea to creep in if you are motivated to move without seen to anybody.
You need to grab the gain of the terrain to your side. There are buildings and hills close to that. So, using them try to move invisibly.
You can stay huddle down in a building. This is good for a short time. You can use this when the first murder spree is taking place. If anyone comes inside your particular house, you have to keep on your toes. It is good to wait until some time to search and organize.
Keep an eye on the map. You have to look at the map while playing the game. You have to undercover while watching. The reason for this is the change of safe zones and bombardment zones. You will see some indications through the HUD. Remember to look at the large picture when you think the location is essential.
If you need more winds speedily, refer to the Top Tricks from here.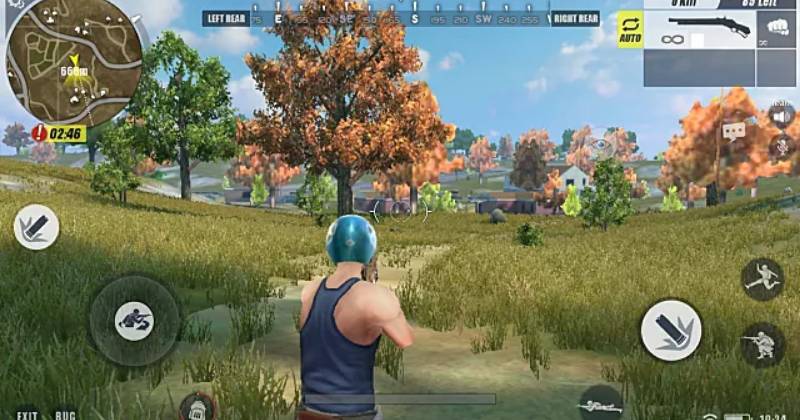 Pick your supplies
It would help if you did not come suddenly to the map with bare-fisted and sway. There are several things to pick you. But, it is permitted to select what you are planning to do. It is a bit difficult to learn when everything is perpetual and packrat. So, you need to keep an eye on the following areas,
Choosing guns – if you have planted in a snipping spot through a rifle, you have to pray and spray in large areas. This is considerably important when you are getting to the highest point of the scoreboards in the game. It is helpful to maintain handguns with you. But, sometimes, you might want to have more punch with a big clip. It will become challenging to shoot accurately. This will become particularly difficult to move while shooting when you are playing on mobile.
Try to keep the armors of yours always up. If you see something and think it has the potential to hit you and it is worth having it with you, collect it. Do not concern much about it.
Always try to get what you need. Do not try to pick things which you have no need. The leading cause for this is the limited capacity with you. So, do not stick it with ammo that used to be of a different type. It is terrible to have more bandages also. So, keep reminding me about that also.
This is the important place that you need to ponder. You need to shut the door when you get into a house. You have to listen for cues of sound from other people impaling in your area.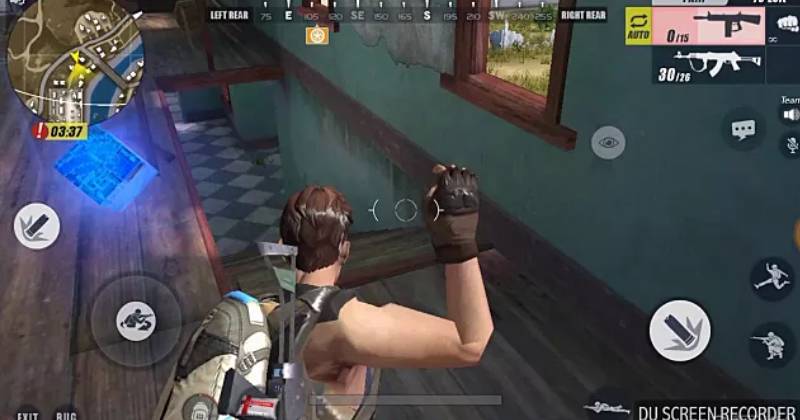 Stick to your team
Always try your best in keeping a connection with your team. If you are moving forward with a solo gunning battle, it will be faithful to form the style of Battle Royale. That game will give big chances to play in duos. Apart from that, it will encourage you to have a team with four members and play the game. When selecting one mode out of these modes, you have to be with the particular model's strengths.
If you keep faith in any other mode, you will not get the outcome you are looking through the game. When you are running off, remind the following significant facts in your mind.
When you get down, try to revive yourself if it s+is capable at the situation.
You will find it's straightforward to set up a camp spot. This will become easier when you obtain additional scavenger hands. Apart from that, you can also get other eyes on your back. They will make the situation more manageable.
When you are going through a range of vehicles, it will be more like moving to want someone around. It can offer enough cover fire to you.
Once you get a chance, try to play with your mates. When playing the game as a team with your friends, you can coordinate easily with them. This is a visible benefit to you. This will happen as you are already over a considerable amount and all the other teams also.
Even the opposite of that becomes true also. Suppose you all stay stuck at a place to each other. Then there is a high probability of wiping you all out from the game. So, be alert about that also. Sometimes, there will be a sneak up on your grenade. So, play the game smartly. Try to stay close with players, but not on top of each player.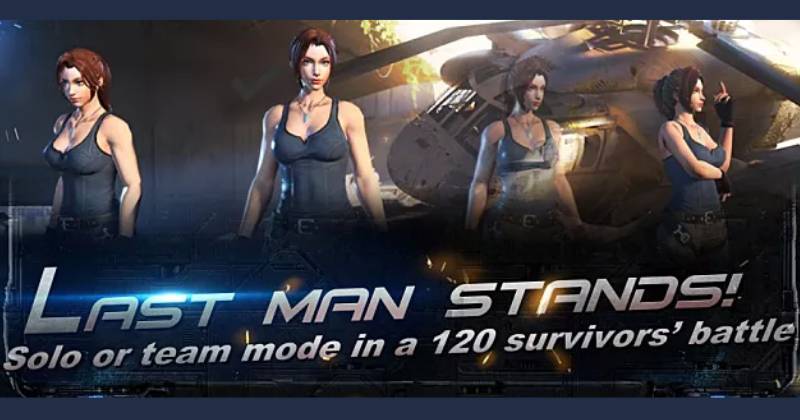 Important notes
There are few other points to ponder while playing the game. Do not try to hack while playing. This tactic is a lame and pitiful method of landing on the scoreboard. You can get several hacks out there. For instance, there will be some drop which will down the recoil for nothing. If you need apk downloads or a workaround, there is a good chance of accessing fishy software rather than from your device. So, it is recommended not to use that.
Be slow and more steady. This is an old fable. But it is pretty accurate in the game also. Whenever you are trying to lose a firefight, it will bug out. You live longer when anyone comes to kill a person for you. So, always there is a chance of healing and recovering if you are tortured. These are possible only if you are alive.
You can play the odds, which has loot drops. There are instances where loot crates will come down from the sky with supplies. If you face this, many players have been stuck by the fever of loot. They may try to run before them. This will happen even if they are not open. Whenever you are waiting to narrow the playing field, try to get your more situated. If not, you can pick those looters and get some good killstreaks to you.
Use the Keyboard Mapping feature for the game controls, as having your own created controls will help you survive efficiently. Create the favorite key sets for the controls and efficiently survive within the game by using this feature.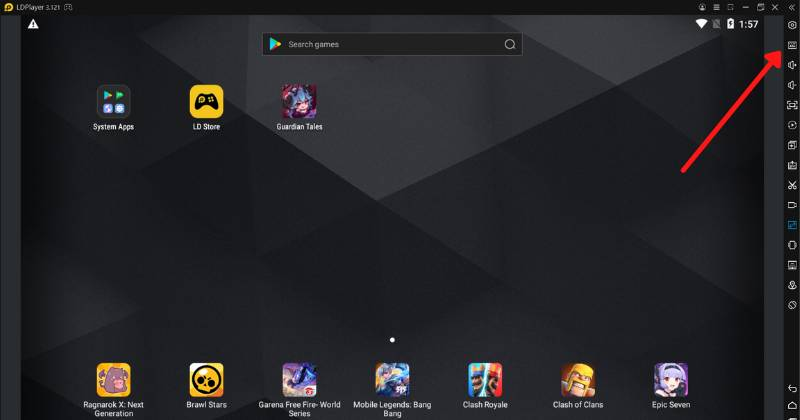 Conclusion
Rules of Survival is an exciting game where the players can select the gaming mode they prefer. Surviving for a long time in the game is more important, and it is a considering factor when offering rewards to you. So, today we have discussed how to survive in the game for a long time and other tips that you can follow to play the game well.