Nier Reincarnation is the newbie game onto the world by Appilbot, and there are many featuring materials to discover by players. And yet, this game is to release some more in the future, it seems. Nier Reincarnation came to alive as a sequel on Nier Automata, and this one is taking the place of the world called Nier.
This game is still new, and its contents are still rich than we think. So anyone from this game can be stuck when trying to choose their perfect hero to deal with. And it is always fair that someone is ending with a wrong character due to their insufficient knowledge about characters. You may still be unsure of who you need to pick and what hero would it be there to perform better with your gaming content.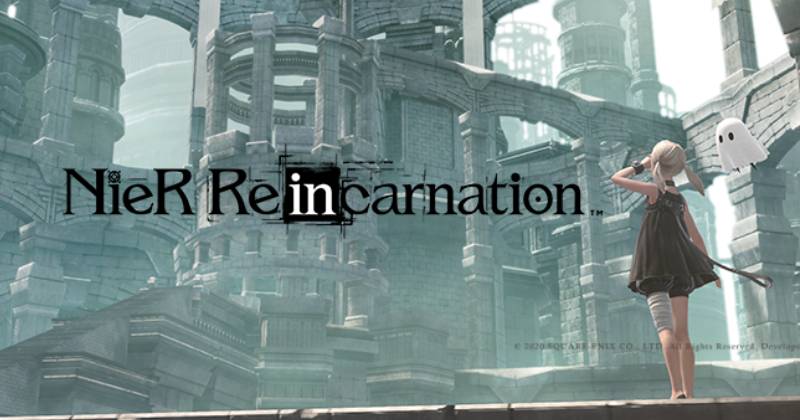 So to make your gaming so smooth and make it easier for you, here we are bringing you the reroll guide of Nier Reincarnation. Here we are presenting you which hero would be the best and the exact method that you can use to reach them in the game. First, download Nier Reincarnation on PC, and let's jump into our reroll guide.
Nier Reincarnation Tier List Categories
There are four categories of tiers in here to choose by players as follows.
S Tier
These are the top-tier heroes in the game, and they are doing the most incredible tasks for you to grow up within the gameplay. They will face any type of situation without causing any trouble, and they can easily defeat their enemies due to their superpowers.
A Tier
A-tier characters are good as the S-tier ones. They will not perform every task that the S tier ones are performing, but still, they have the most significant strengths in the game.
B Tier
B tier is acting reasonably to the game, and they are doing a decent role in Nier Reincarnation. They do not possess the same skills as S or A tiers, but they somehow managed to face the most challenging situations. Still, they will need a lot of effort, but they are fair.
C Tier
There is only one C-tier character available with Nier Reincarnation, and that is not also bad. It also has some skills to perform in the early phase of the game, and players have to consider choosing this character only when they have not taken a chance on the above ones.
Nier Reincarnation Characters
Tier list characters are divided on the game as follows.
Tier S Characters
A2 with Fire Greatsword weapon element
2B with Dark Sword weapon element
9S with Light Sword weapon element
Frenlyse with Wind Sword weapon element
Rion with Dark Staff weapon element
Dimis with Dark Gun Weapon Element
Akeha with Water Greatsword weapon element
Tier B Characters
Argo with Light Spear weapon element
Fio with Light Fist weapon element
F66 with Staff weapon element
Tier C Characters
063y with a Greatsword weapon element
How and who to Reroll in Nier Reincarnation?
Rerolling can be done by following methods in the game.
Install the game and start your gaming with a guest account by agreeing to the TOS
Run in the right after installing for over 90 seconds and enter into the door. There are so many running available here.
Run up to the stairs for over 40 seconds and enter into the cage
Run for more than 10 seconds and try to enter the staircase
Collect your free gems via inbox and open the menu of the game. And then go to the gacha. Then perform your rolls until you get your desired banner. You are taking a chance to do 55 rolls. Try to roll into the collab banners, but you can still move into other banners if you are seeking a difference.
Try to perform your rolls with a goal in your mind to earn the best character. If you don't get a chance with your 55 rolls, you can again reroll until you get the ones.
If you are feeling short in your goals, you can engage in the rest of your tutorial. But remember that tutorial is still way too long and will take so much time. So do it if you get at least a one 4 star character from your 55 rolls.
Always remember to tap into the second row because it is giving you a gacha ticket free. Then after tapping into the mama over 100 times and do some more missions. So you will take more than 21 amount of rolls.
If those 21 rolls are still not doing you a favor, then do a retry. The ending limit of the rerolling will be 27th, and the game will stop giving you 10k gems afterward.
For more Gameplay Tips from Nier Reincarnation, try here.
Probability of the Reroll Rates
4-star rarity weapon with a character would be 2%
4-star rarity weapons only will be 3%
3-star rarity weapon with a character would be 5%
3-star rarity weapons only will be 10%
2-star rarity weapons only will be 80%
There are three types of door patterns in the game as
Even though this mama door is confirmed with a 4 star, the character will not be guaranteed, and it is only confirmed the 4-star weapons. You can reroll into two, three, and four-star characters at the beginning. There will be a hidden mission on clicking mama for 100 times, and it will give you 3000 diamonds when a player is getting into the cage hub on one ten rolls. You are always recommended to reroll on to the event banner for a limited time character and quickly finish the event.
Once you are happy with your rerolls, you can head into the main story soon.
Recommendations to Reroll
Your major picks should always go with tier S and A. The next option will always be the B, and C should be at the end. It doesn't say that the C character is totally bad. Just keep it as your last choice. But when we compare the highest talents, your rerolls should always go with A2, 2B, and Frenlyse.
A2 is the most fearsome and incredible character of Nier Reincarnation, and she is capable of dealing with tremendous damage to her opponents. Her weapons allow A2 to increase the combo meter with multiple hits at one time, increasing the critical rate. A2 is an attacker, and she is undoubtedly a top-tier performing hero to the game.
2B has the increasing skills when their all HP is dropping down more than 50% below. She has many combo points rack up on to her unit, and her skills are increasing by 26% when the HP gets lower. Any player can build this player easier because she is so simple to build. Her weapon dark sword is the one that makes 2B severe damage inflicting hero.
Frenlyse is a perfect hero in every possible way. She is the mightiest damage dealer who has the highest agility on her skills, making Frenlyse an ideal hero for PVP and the boss fights. She is increasing her party attack power while degrading the defense of her enemies. Nothing will go wrong whenever Frenlyse is in there for the game.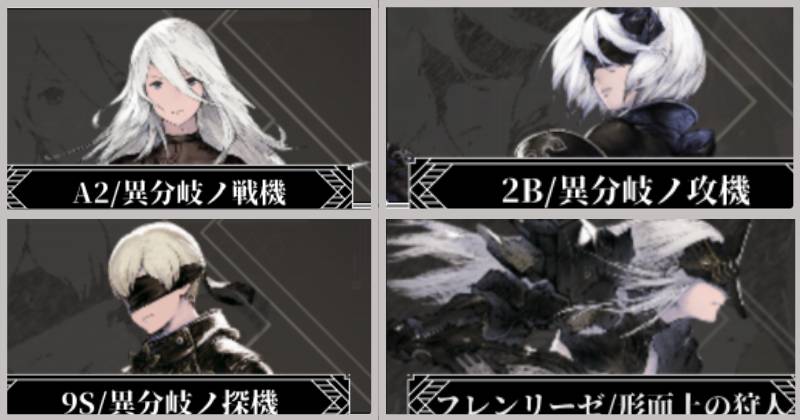 Rerolling through LDPlayer
As we said before, rerolling is a long procedure that takes a lot of time for you to play the game, and sometimes you may have to perform more and more rerolls to have your perfect hero into the game. But you don't need to lag in this usual system anymore when there is LDPlayer. LDPlayer has a function called Multi-Instance Sync Feature, and this is letting all the players have multiple rerolls from the same game at the same time.
You will have several copies of Nier Reincarnation on your PC, and you will take the opportunity to perform a reroll from each. So you are getting your guaranteed hero within several minutes and assurance to earn those best heroes with this method. So how can you perform this? Just follow these simple instructions.
Download the emulator LDPlayer and install it
Search Nier Reincarnation on its store and install it into your device
Without opening the game, close down the emulator and open its feature called LDMultiplayer.Take the installed first emulator and make copies from it now. Players can create any amount of clones they like based on their space on the disk.
Open all those cloned emulator copes and tap on the feature called

Synchronizer

.
Now the player has the opportunity to start Nier Reincarnation from all his copied emulators and then follow the rerolling steps as usual.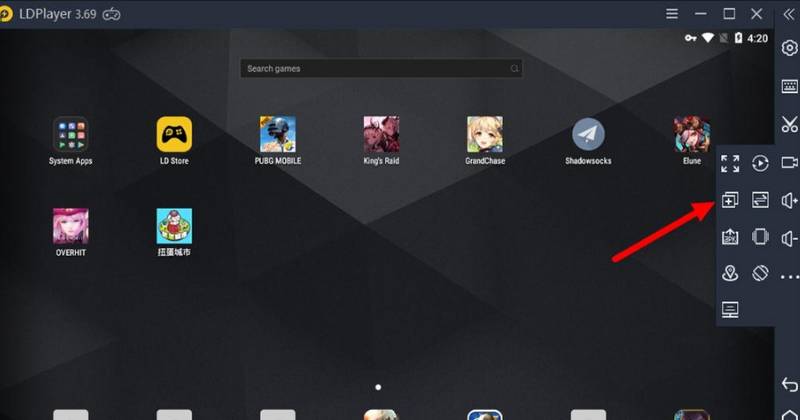 Conclusion
So here is the end of our Nier Reincarnation reroll guide. You should learn better n controlling your game with the right kind of heroes and know that every hero would not be able or suitable for every game phase. So try to choose a character with a wise attempt and always goes into the top-tier heroes when rerolling. And make sure to use LDPlayer as it helps you to earn them all with a glance.