Square Enix's latest game Neil Reincarnation is going to be releasing on Android devices extremely soon. The game is going to a spin-off of a mobile game launched in Japan as well. Now, the English version of the game is available for pre-registration with a gameplay release date of November 6th. Today, we're going to be talking about everything you need to know about the game, including Gameplay Tips, Character Details, and a complete pre-registration guide as well. If you haven't already, you can download NieR Reincarnation for free on LDPlayer!
Gameplay Overview: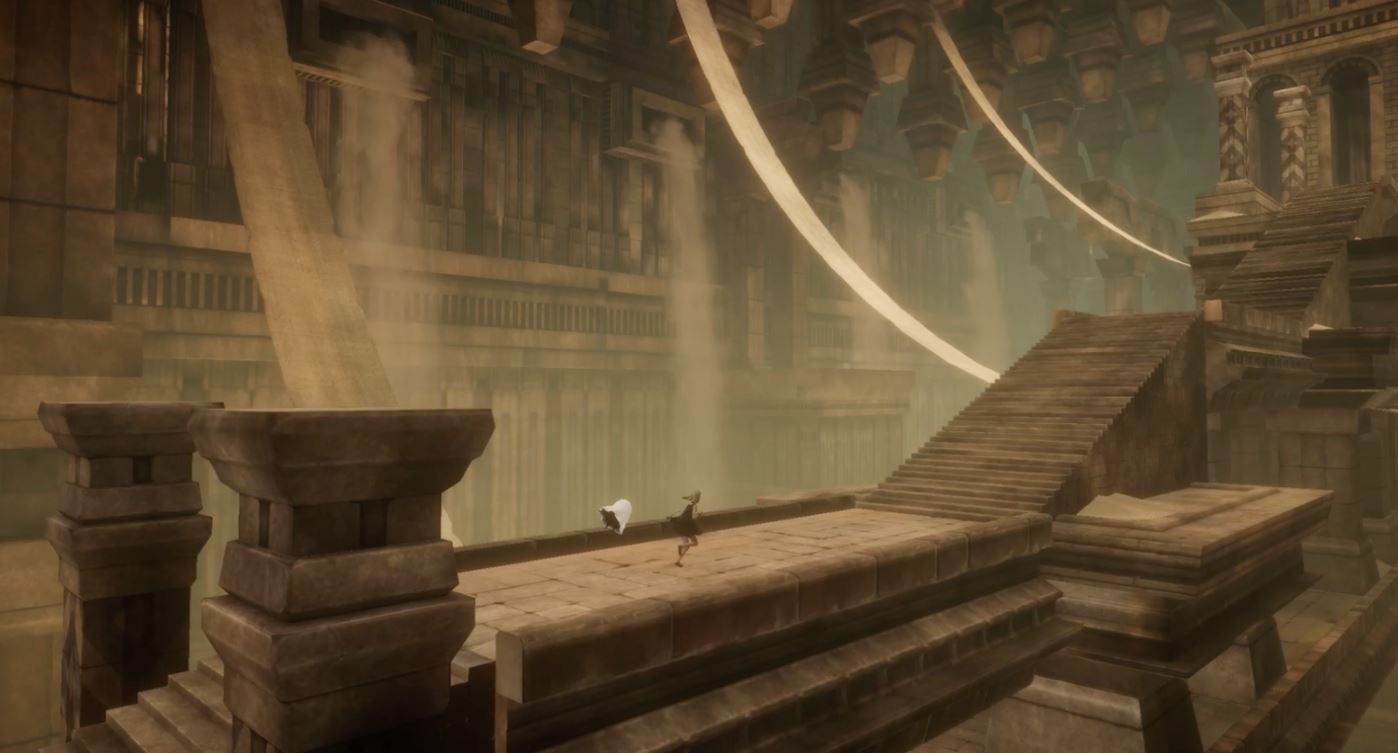 Based in a location called the Cage, the command action RPG for mobile devices is known for its amazing plotline and vastly intricate worlds. Finding herself in a vast place with buildings that touch the sky, guided by a character known as Mama, she begins to explore once again.
The game also features an auto mode that allows your characters to attack enemies all on their own with no input needed from your side. This allows players who are relatively new to games, in general, to be able to enjoy the game as well.
If the older NieR games are anything to go by, this game too will be an absolute masterpiece in terms of its storytelling and overall rewards. If you have not been a follower of the franchise, the NieR series focuses on delivering high-quality dynamic worlds with a plotline to match. The games tend to be quite mellow in nature and are beginner-friendly.
However, they do have a respectable skill curve and do not hold your hand when it comes to presenting a challenge. As such, they have turned into a fan favorite for those who wish to go slow into a game and learn as they get better. Based on a character-driven narrative that aims to be mysterious and relatable at the same time with a stellar cast of actors, the game is set to be a massive success.
If the Japanese version is anything to go by, combat in the game will be at the forefront, and the plotline will be right beside it. Other elements like the auto battling system will only be meant for those who are not quite adept with the game. However, the real experience of the game is definitely with these features turned off!
Pre-Registration Rewards:
Square Enix has still not released any information about pre-registration rewards for the game. However, we can expect the developers to put in something extra like a cosmetic effect or a character skin once particular milestones are reached.
Pre-Registering also gives you early access to all the game content, presenting you with an edge that no one else really has. You also get to experience most of the features of the game firsthand and are able to play an active part in the development process.
The game itself will be releasing on November 6th and will be a free-to-play game and will only have in-app purchases. Most of these in-game purchases will either be the premium currency present in the game or will let you change the attire of any of the characters. As such, it will not be a pay-to-win game at all, with each player having an equal footing.
How to Pre-Register For NieR Reincarnation: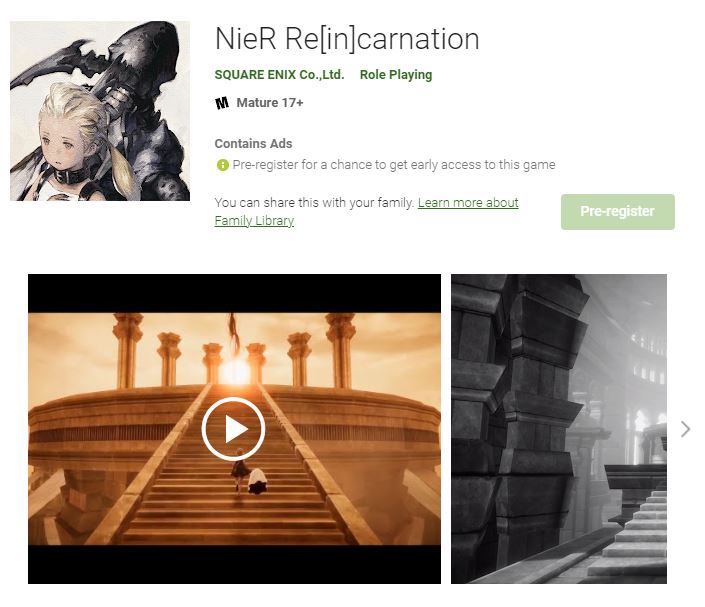 Here's how you can pre-register for NieR Reincarnation using a few simple steps:
Step 1 – Download LDPlayer
Step 2 – Make a Google Account or log in to your already existing account.
Step 3 – Open this link for NieR Reincarnation.
Step 4 – Click on the pre-register link to get access to the game as soon as it is released officially!
Characters:
The Girl of Light:

A girl who awakens on the cold stone floor of The Cage. Though she is kind and has a bright personality, she wears a collar and bandages for reasons unknown and is plagued each night by horrible dreams.
Mama:

A mysterious creature who calls herself Mama. She seems to know something about The Cage and acts as a guide for the girl. There is a side of her that simply likes to do as she pleases, so you'll sometimes find her just enjoying the scenery or poking around.
The Dark Monster:

A strange being that wanders The Cage. It resembles a knight in armor, but also a speechless insect. Regardless, it seems to have some kind of objective.
The Wanderer:

A boy who travels with a mechanical clockwork soldier. Blessed with sharp wit and a tender heart, he holds a precious wow close to his heart as he travels from one land to the next. But his journey is fraught with peril, and trouble always lurks one step ahead of him.
The Prosthetic Hunter:

A hunter who lives in a nation of abundant nature. A mechanical arm…A false leg…Shock-white hair… A story of her startling appearance has been penned in a language of deep enmity and unfathomable anger.
The Clockwork Soldier:

An old model of a clockwork soldier discarded in a castle cellar. Long has he sat in hollow silence, his functions suspended-but a chance meeting with a young boy lights a spark that family ignites his dormant will.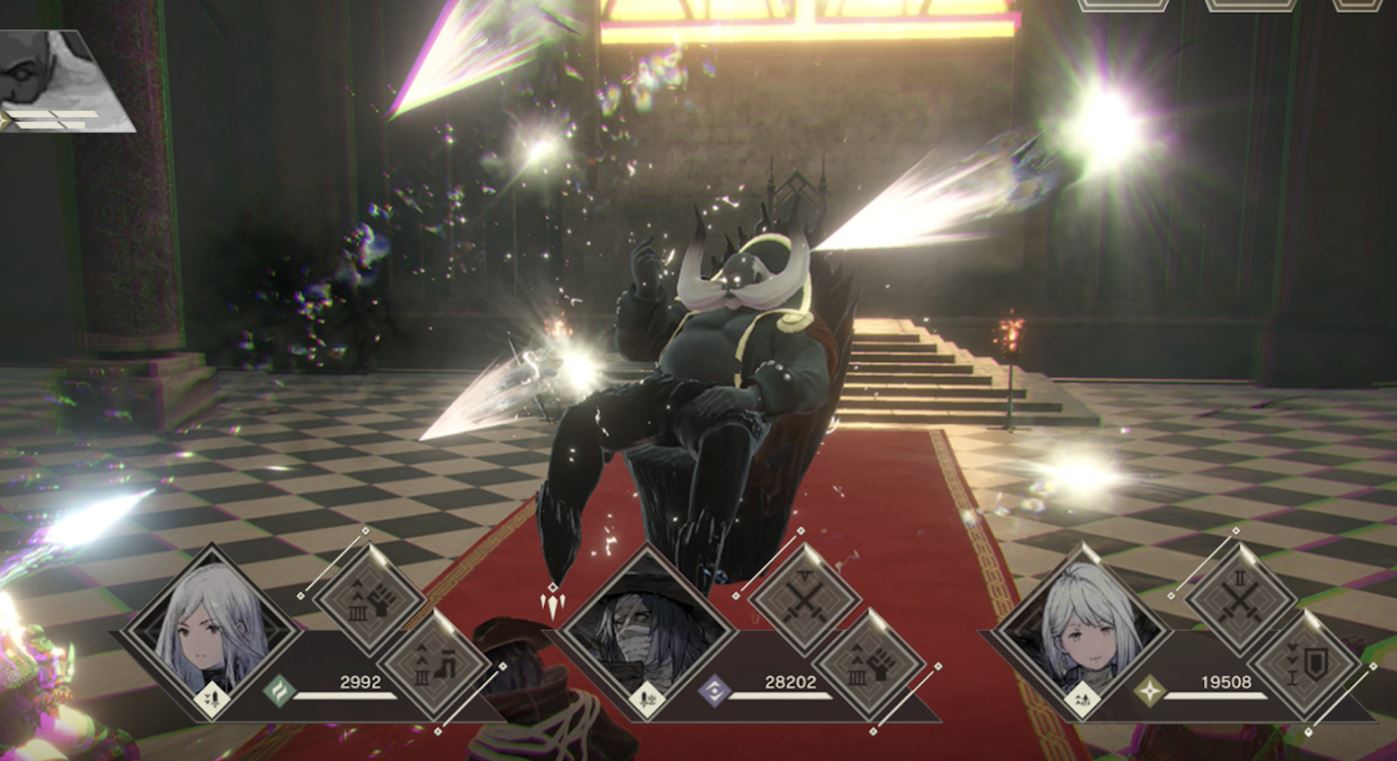 The Assassin:

The current head of a family of assassins that has served under the lords of powerful feudal clans for generations. Forged by a lifetime of grueling training, her skill with the blade is fearsome and held in the highest esteem by her master.
Conclusion:
NieR Reincarnation will be coming as an absolute banger for fans of the RPG genre. With a sprawling world and beautifully animated graphics, the game is a must-have for those who wish to look at games from a different angle. By pre-registering, you ensure yourself to be one of the first ones setting your hands on the title. So, don't forget to pre-register right now using LDPlayer!