Here is another latest feature of Among Us. It is the newest Camo Powers. This one is the newest power added for the game, which would be its unique ability. So for the gamers who want to know everything about the newest Camo Powers, here we are.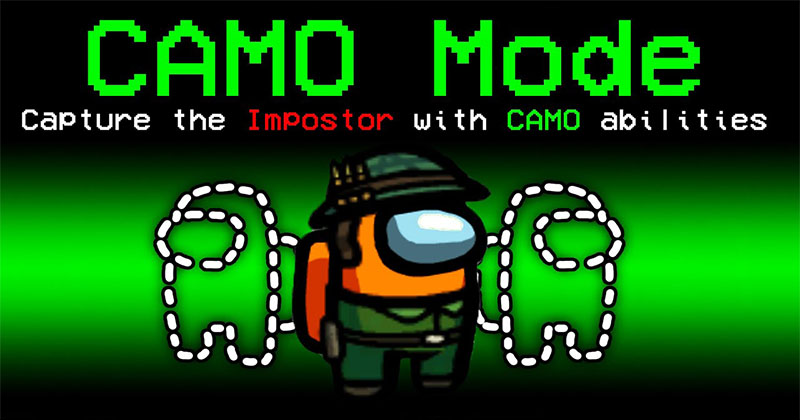 Among Us is the new social deducting game by Innersloth that operates in an online multiplayer mode. This would be found in android platforms as well as in iOS. There will be murder mysteries, parties, multiplayer online gaming, social reducing, and surviving with Among Us, and you get nothing more than fun.
There will be imposters to lurk around the game, and they are here to catch crewmates. On the other hand, crewmates have to work efficiently and with the best speed they can to be alive if you get caught up in an imposter that is your end. You will have to understand all the ins and outs of the game, and all three levels are taking time from you. Learn as much as you can to be covered and complete every task you have given to you.
You are free to download this exciting Among Us from the world's best Android Emulator LDPlayer.
So what is this new Camo Power for Among Us? Let's see and define it clearly for the gamers.
What is Camo Power?
This is known as the brand new ability for the game Among Us. In here, you get the unique power to be invisible. Every time you get up and stand up in the gameplay, you become invisible with this new camo ability. So you are fully hidden with this power.
Typically in among us here, there is only one chance for one player to be invisible. And that one invisible player would be the imposter. Crewmates are not allowed to go invisible, and that is a chance permitted only by the imposters. But with the latest camo powers, crewmates are getting the ability to be hidden or invisible. You can choose to go invisible and enjoy the full features in their best for gameplay.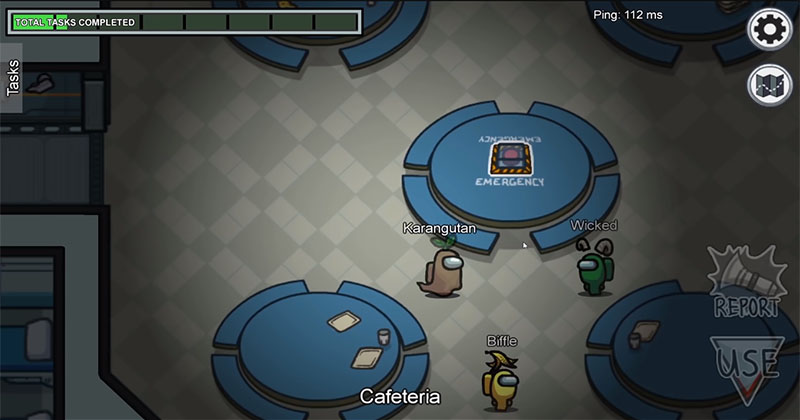 But as a crewmate player, you should know that there is an important thing to consider in camo powers. If you are using this power, you have to stop moving. Because if you move, this power is not working. Every time you make a movement, you become visible to both players, and camo power becomes disabled. So when they stop walking, they become invisible again.
And another fantastic feature you get with this power is the seeing of ghosts. You can see every dead player as a ghost with the use of these camo powers, and all these players are the ones who have died in the standard game modes. Generally, if a player dies in regular gameplay, you can't see any of them after the death, but if you have the camo ability, you can.
Usually, crewmates are dying because of the imposters, and you cant identify an imposter quickly at first sight. So this new camo ability allows you to determine the imposters through ghosts. Players who have died by imposters become ghosts, and they are hunting imposters every time they can. So if you have the camo ability, you can see those ghosts, and once you see them chasing, you know who an imposter is. Pretty interesting, right?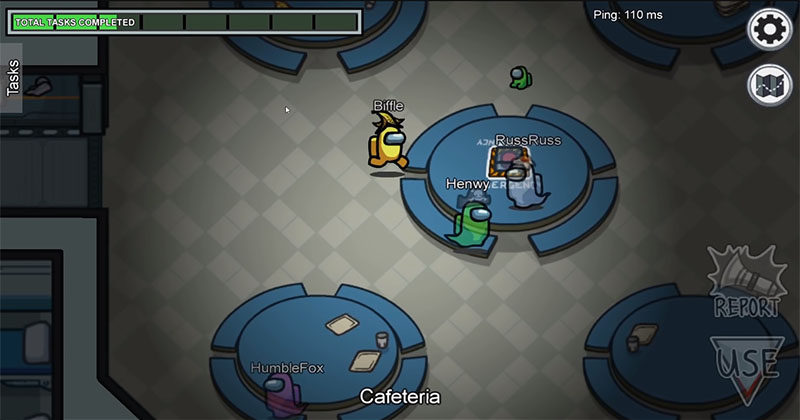 But you have to understand that ghosts can be mistaken, and they might hunt crewmates as well. So you should be on the proper alert and play the game with an understanding. Please do not rely on ghosts always because they and mistaken you for imposters.
Gameplay with Camo Powers
As we said earlier, crewmates can use this ability to become invisible, and they even get the ability to see ghosts. So, as a result of this power, you will see ghosts but not the regular players. Sometimes you can even see your own teammates as well. You can use this ability to make spying as well. Task completion becomes so much easier with this new ability because it makes you invisible to imposters, and they can't catch you anymore.
Keep in mind that you can use camo powers to have a track down as well. So if you want to track something or some player, use this power, which engages you with many benefits. As you all know, there are tasks to complete by every player, and with this new mode, you will get alerts for newly dead bodies. That is something exciting yet terrifying but pretty fascinating to the gameplay.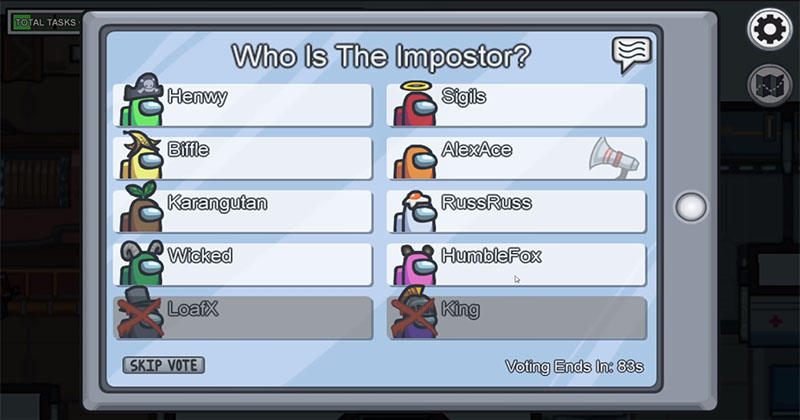 Nothing more changes with the gameplay, and as crewmates, you have to keep running by completing tasks. Use your impossible powers to sudden attacks and sudden visions. And don't ever stay. Just make sure to run as always you can.
Pro tips for using Camo Power
As a crewmate, you shouldn't keep your whole trust with camo abilities. Sometimes this power may not provide you with the right vision, and if you rely on it to find imposters, you have an increased risk of getting into a one and being shot.
Most dead players are used to follow imposters, but they all have no proper methods to find the imposters. Although you see those dead ones, they might follow on the wrong one and might even follow your friendly crewmate as well.
So if you get mistaken a crewmate for an imposter, sometimes the imposter can shot you by coming behind you. That is a risk. So don't take risks, and be sure to not 100% rely on the ghost seeing ability.
So as a second one is completing your tasks. Yes, you can be invisible to others. But completing your tasks on time is an advantage for you8. Do not ever reduce your speed on completing tasks, and do them as fast as you can. Take your path to grow on our game playing, and don't try to run here and there to make fun with these new abilities.
Use these camo powers as much as you want, and if you feel something risky, don't hesitate to use the camo power. Make use of this ability to hide in every risk area you face, and if you want to hide from your won crewmates, no problem, you still can. Trick your paths and make spying on your important tasks by using this power because invisibility makes it easy for you to do so.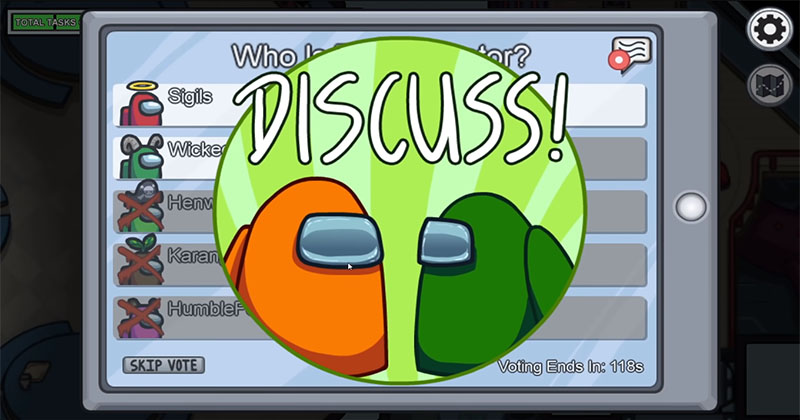 Conclusion
Among us is something we can experience more team gathering and more excitement with the playing. It is a game that has increased popularity among players because of its exciting game features. You have to complete tasks at the same time have to be away with imposters. Being away from getting caught by imposters is fun. Running and hiding have become so much interest through Among Us.
This excitement holds by the game has increased because into double because of its most contemporary added ability called camo powers. Players are now free to go invisible, and it is an ability that had by only imposters.
So who doesn't like to hide from their enemies? Here you got the chance. Please take advantage of this new power as much as you can to survive through the game and add some more fun to your gameplay with this most recent camo power: Among Us.