Arknights is a mobile tower-defense RPG that has been supremely popular in China for over eight months, and now, the game finally makes its way to the rest of the world for both iOS and Android on 16th January 2020. You play as the "Doctor", recently rescued by Amiya, tasked with overseeing the activities of an organization called Rhodes Island.
In the game of Arknights, you will collect Operators in different tiers to help you defense your base. All the Operators belong to major classes which will influence each one's attributes, skills, etc. Each operation will need you to combine different Operators into a perfect formation regarding their cost, skills, and attributes.
How to Collect Your New Operators at the Beginning
There are two ways you can recruit new Operators for your team in Arknights. This first one is Headhunt, which is the traditional gacha mechanic of using premium currency and tickets to pull a random assortment of allies. New player banner gives a guaranteed 6 star and 5 star Operators but is limited to 21 pulls (including the tutorial pull). But with its discounted price, this banner is an easy way for new players to get Operators.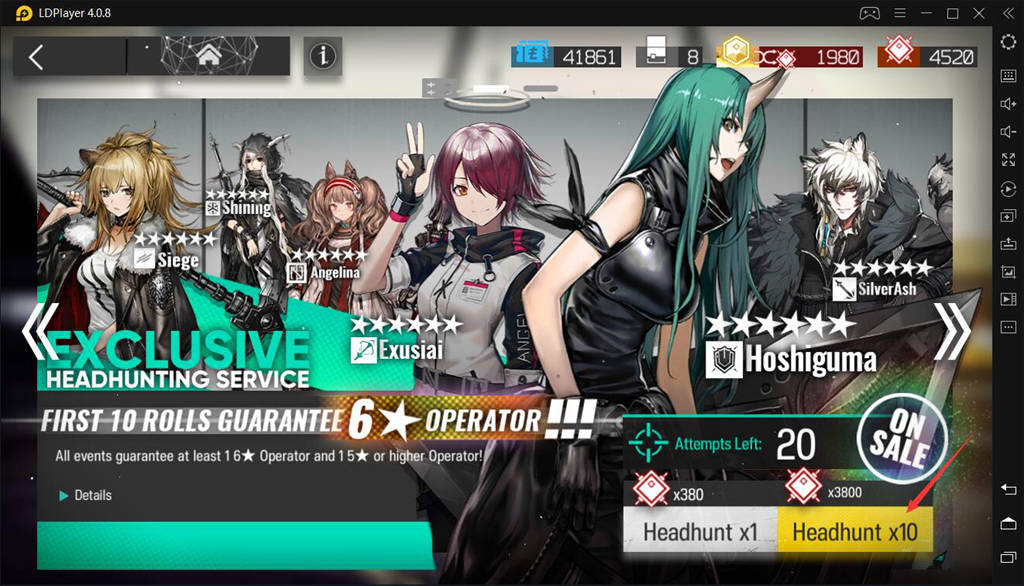 The second one is Recruitment, where you use a Recruitment Ticket and LMD to get a semi-random Operator based on some tags chosen by the player. Even 6-star (1-6) Operators can be recruited! Whenever possible, the player should choose a combination of Tags that guarantees either a high-rarity Operator, or one they are specifically looking for. Setting longer recruitment times will enhance the chance of getting high rarity Operators and this should make your Recruitment Permits count.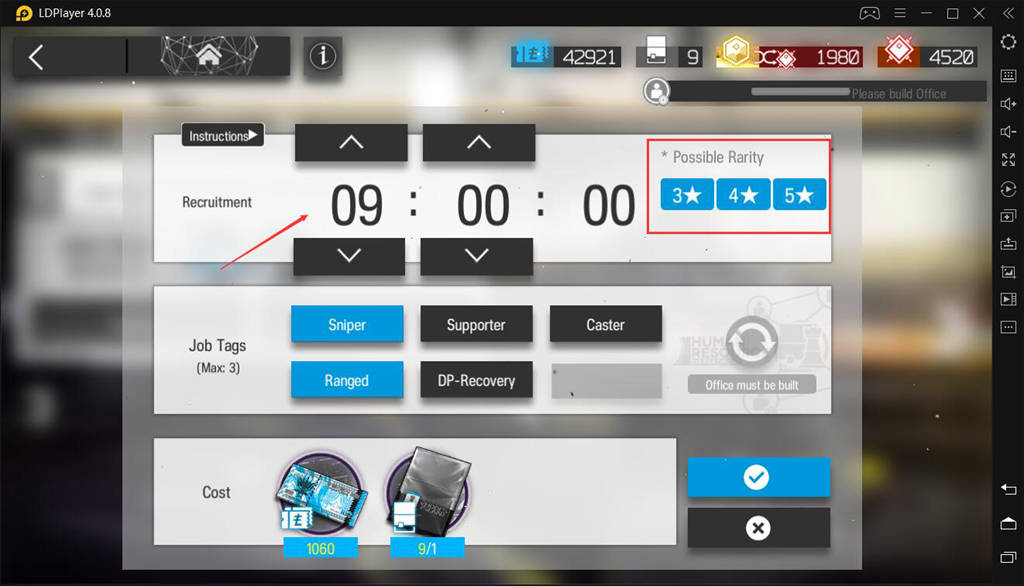 Besides gacha and recruitment, you will also get free Operators as you finish more operations. As more and more Operators will come into your squads and it would be better to know Which Operators You Should Choose for Your Team.
How to Collect Free Orundum in Arknights
It won't be easy to obtain free Orundum and it costs 6,000 Orundum for 10x headhunt. The first 10 rolls on every new banner guarantees at least one 5-star or higher Operator. So the best resource you should collect from the day you start the game is Orundum. There are several ways to gain free Orundum and as a beginner, you will get 3,800 Orundum supply for free. But after that, you should extract every free Orundum from your daily missions and exchange.
Finish your daily and weekly missions
If you finish a certain amounts of daily mission, you will be giving 100 Orundum. If you play hard enough to finish most weekly missions as well, you can get 500 Orundum for sure. That means, 1,200 Orundum will go into your wallet per week through the mission rewards. This is the way that requires your long-term patients but it's also where the fun is about this game. By the way, finishing all rookie missions will also get you 2,400 Orundum at the beginning.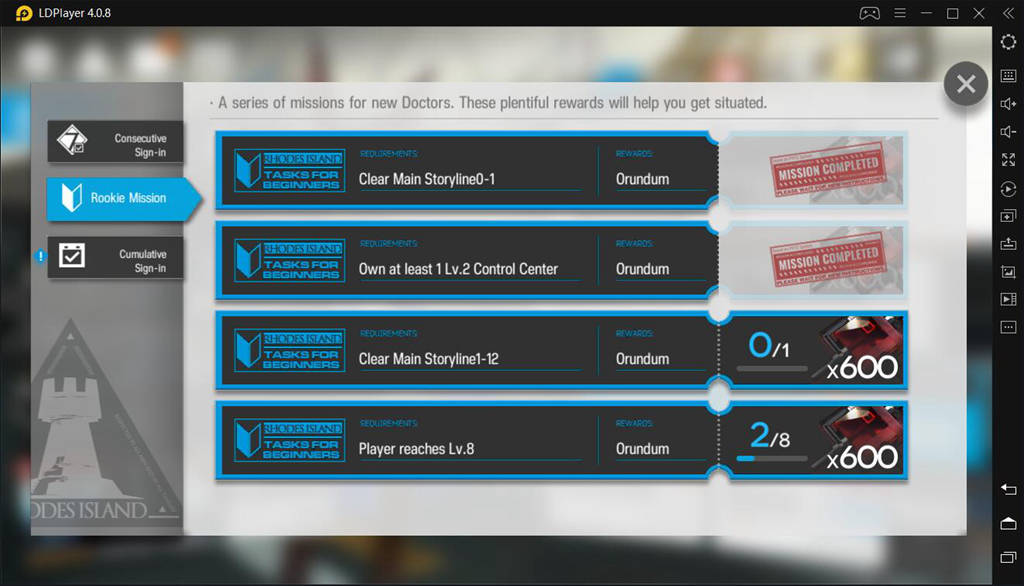 Use your Originite Prime to exchange for Orundum
There are only two ways to get Originite Prime, which are Store or First Clear rewards. If you don't plan on spending money on the game, then you should clear all your operations with 3-star rating. This will help you get Originium from every operation as much as possible. But Originium can also exchange for Sanity which can help you precede the main story faster and get more resources. It's your choice to use Originite Prime to exchange for Orundum.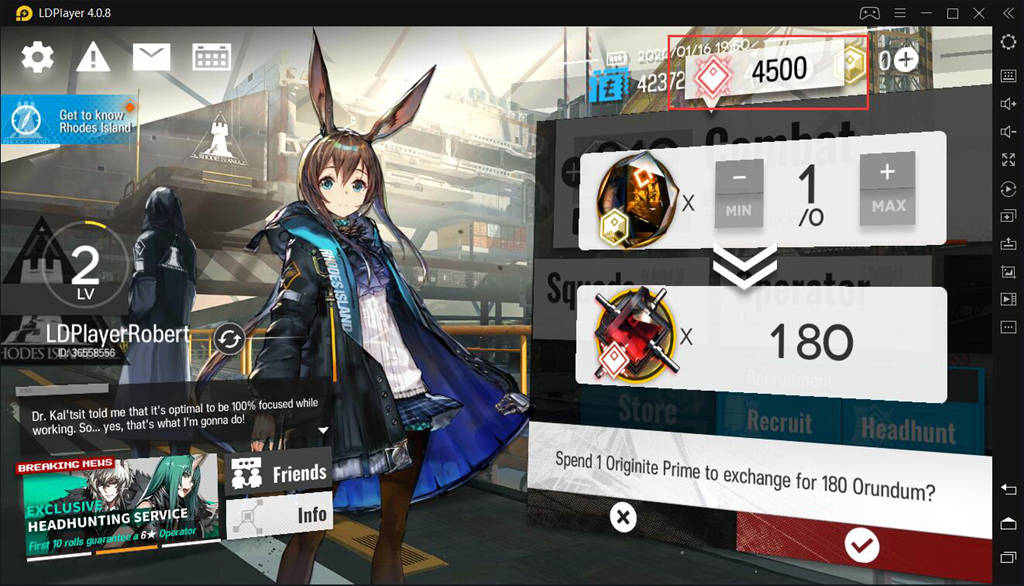 Use your Certificate to buy Orundum
On the Store, you can go to the Certificate shop and buy Orundum using your Qualification Certificate. You can only get the green certificate when you recruit duplicate Operators or your Operators have been taken away. Anyway, this can only offer you a small amount of Orundum but every penny counts.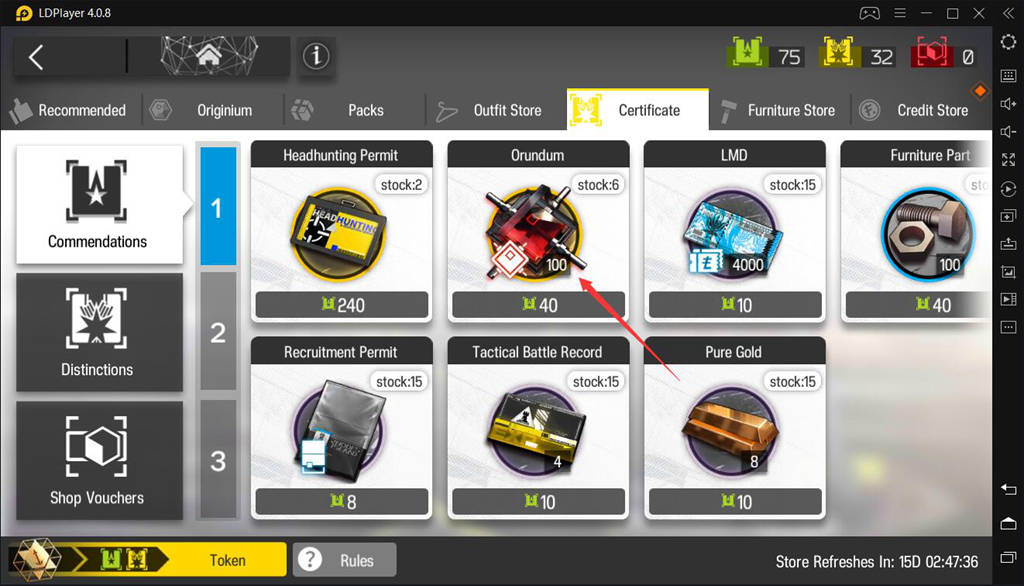 Trade your resources for Orundum from your Trading Post
Once you have your own base, you will build a facility called Trading Post where you can get different orders. However, you need to use your Factory to produce Originium Shard first. Originium Shard will get you the trade order for Orundum on your Trading Post. But also, this way won't offer you decent amounts of Orundum.
Join weekly Annihilation operation
There's a weekly operation called Annihilation. You need to annihilate a large number of Reunion mobs in Chernobog with one condition: Deployment Points will not automatically recover. You will be rewarded Orundum based on how many mobs you eliminate on the battle. However, you can only gather 1,200 Orundum per week. The limit will be 1,600 if you defeat the final enemy and finish the operation. Even though you can challenge this operation indefinitely as long as you have enough Sanity, it won't be easy to complete the mission when you're still a rookie.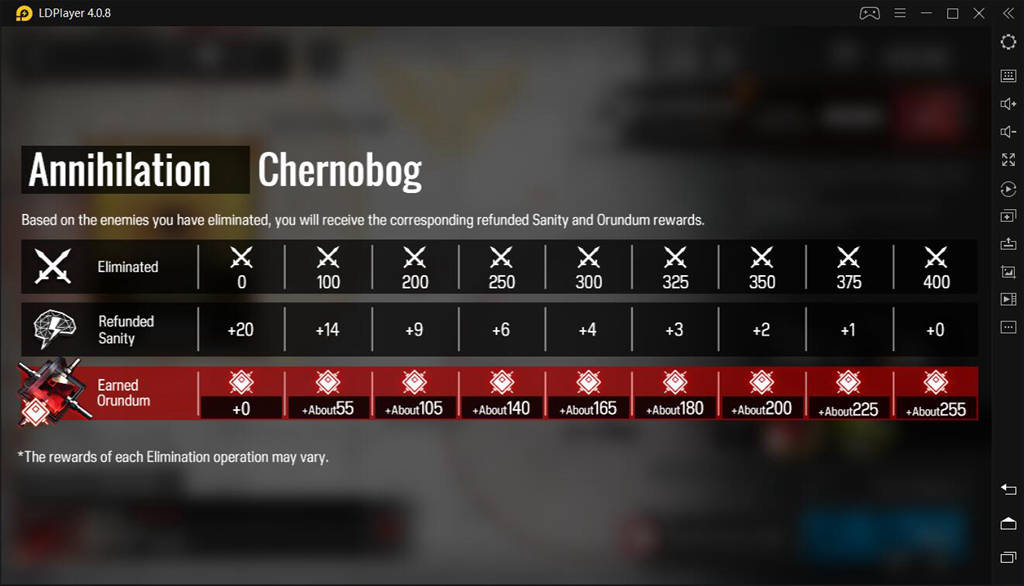 How to Deploy Your Team for the Gameplay in Arknights
A well-rounded squad should have 2 Vanguards, 2 Snipers, 2 Casters, 2 Medics, 1 or 2 Defenders, and at least one Specialist. After gaining a bit of experience in battle, you can try changing the composition and experimenting with your new strategies. Guards and Supporters are good additions for general use, while Specialists excel at specific missions.
In the beginning, a good team composition is more important than rarity. It is necessary to have the proper strategic roles covered. Lower rarity Operators are cheaper to deploy in battle and require less material to upgrade. Make sure you put some low-DP-cost Operators on your squad so that you can quickly deploy them on the battle to defense the first strike. Also, as you finish more operations, remember to upgrade your Operators to strengthen their abilities to survive from the higher-level enemies.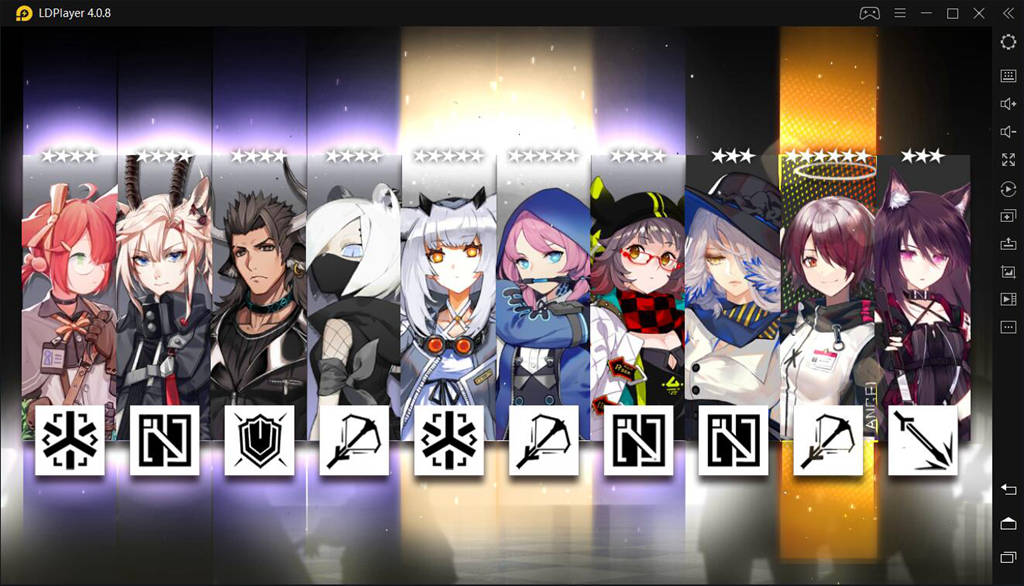 Also, as you've been taught on the gameplay, the position and direction that you deploy your Operators will greatly affect the battle and the efficiency. One more thing to notice is the attack range of each Operator. The battle changes rapidly in real time, which means that you need to adjust your strategies based on different situations. Don't be afraid to mix up your team composition to try new strategies and become familiar with new Operators.
Conclusion
There are more events waiting for you to explore in Arknights and if you're interested to play Arknights on PC with an Android emulator, feel free to download LDPlayer. Besides Arknights, you can also play Black Desert Mobile, World of Dragon Nest (WoD), Free Fire and other popular mobile games on PC with the help of LDPlayer. If you have any question, contact us through Facebook!