Dragon Storm Fantasy is a new MMORPG that enables you as a dragon-killer to experience world-class and cross-server battles. With a remarkable and intricate storyline, DSF is the game that deserves your time on it. It provides massive battlefields on which you can either fight on your own or lead your allies worldwide.
If you are looking for a way to play Dragon Storm Fantasy on PC, then LDPlayer is the recommended Android emulator that helps you to power up the gameplay. In this article, you would get to know how to play Dragon Storm Fantasy on LDPlayer and some tips that will benefit your DSF gameplay on PC.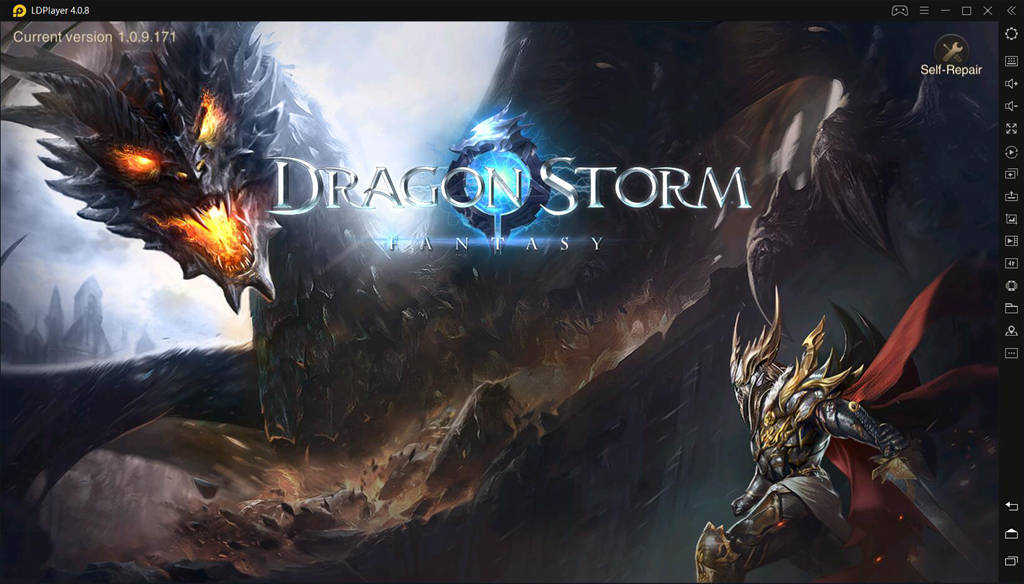 How to Download Dragon Storm Fantasy on Your PC
The following will teach you how to play Dragon Storm Fantasy with LDPlayer.
Step 1: Download LDPlayer on your desktop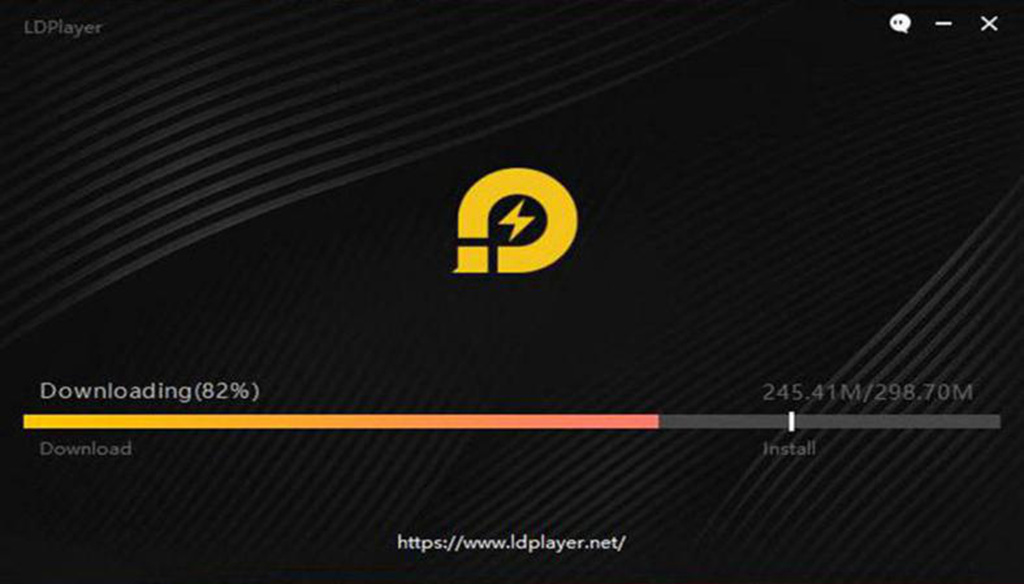 Step 2: Search Dragon Storm Fantasy on the Play Store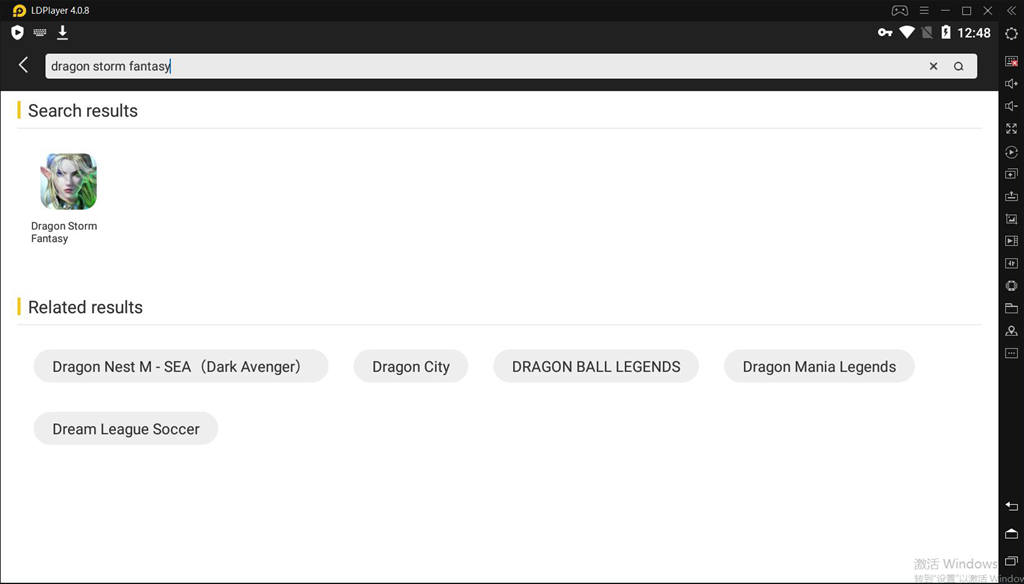 Step 3: Install the game on your emulator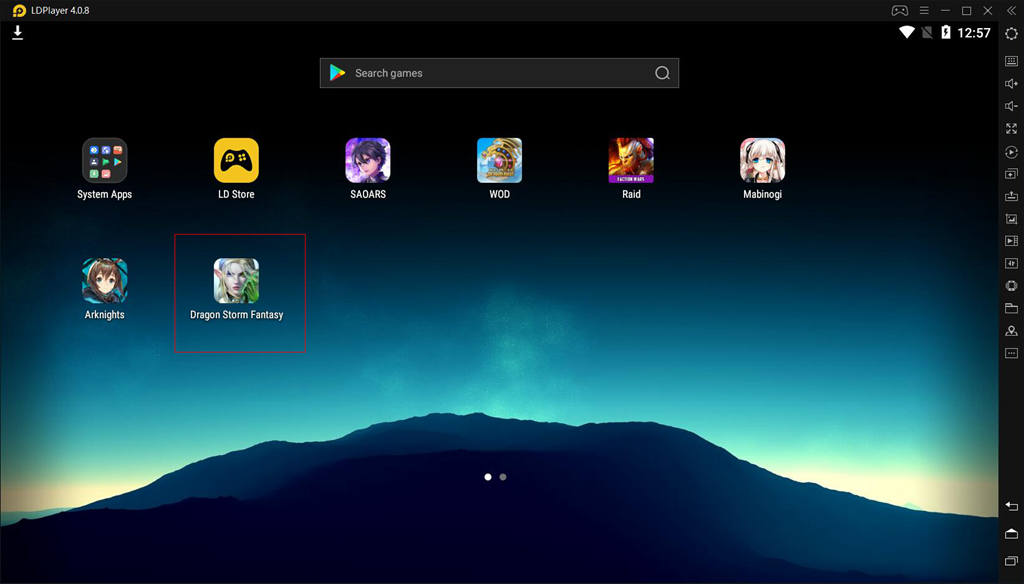 Step 4: Enjoy playing Dragon Storm Fantasy with LDPlayer
Three Classes You can Choose to Start Playing
The Warrior
Warrior is the king of the battlefield who has the ability to defend their allies the best. With the invincible sword in his hands, he will fight for Arcus forever. Although he has no fast control and attack speed, the warrior, a solid shield of the army is extremely powerful in PVP with high survivability.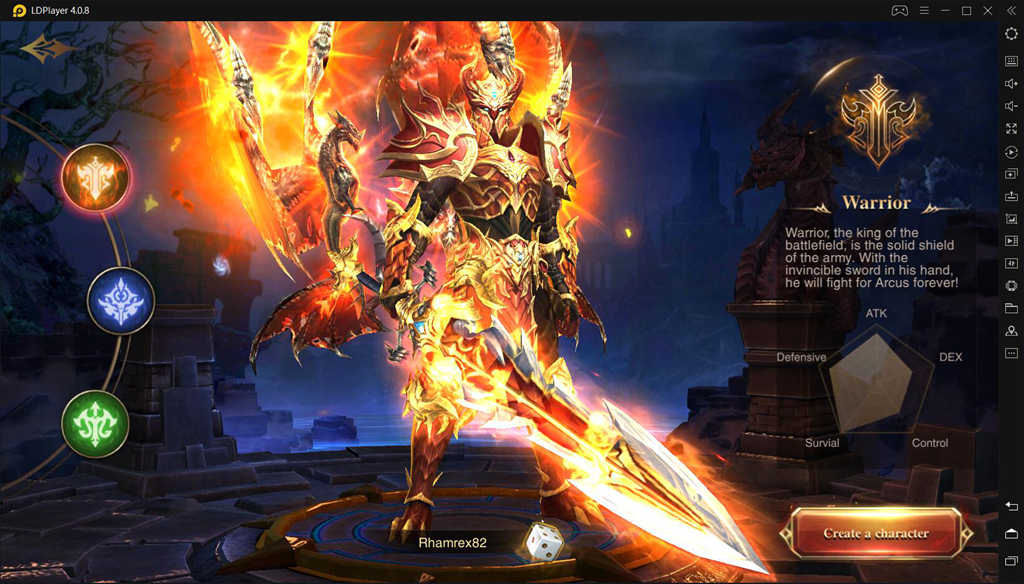 The Archer
Archer is an agile and free soul who hunts prey in the darkness. Archer's attack potential is slightly better than that of Warrior, but her attack speed is considerably high. Once the enemies targeted by her arrow, nobody has the opportunity to be alive. Additionally, if you like killing the enemies in a long distance before they pull out a weapon, Archer would be the best choice for you.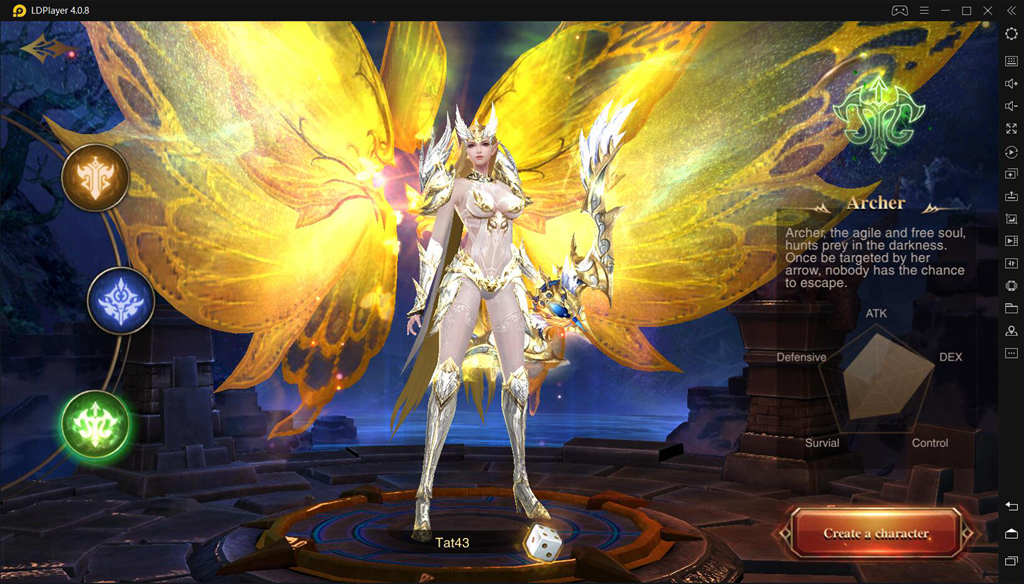 The Mage
Mage is the controller of all elements who owns a large amount of crowd control and dominates the whole battleground. He will cause the greatest damage to the enemies on the battlefield. However, he is also the easiest to be killed when the enemies get up and there is nothing to hide. Thus, he was called the glass cannon.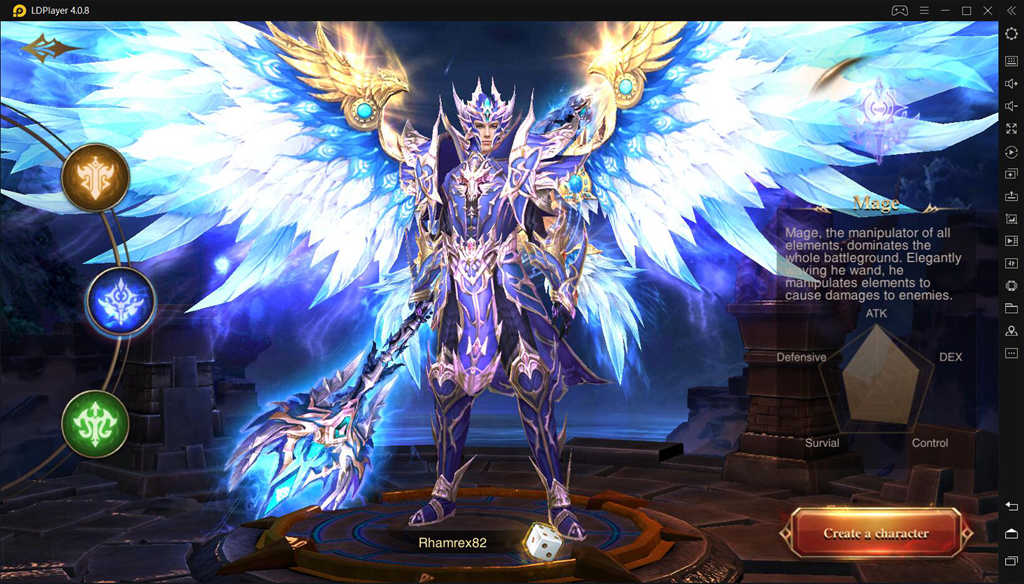 Use Auto-Play to Grow Faster
It's available to use the auto-play feature in the Dragon Storm Fantasy as the same as many other mobile games. It means that you don't need to pay attention to your character except for finishing the quest or collecting upgrade materials. Also, you will find that your character upgrades rapidly in several hours because of the auto-combat.
Please note that click "Manual" button on the right side of the game page and then your character will start the auto-combat. When you complete one hour of playtime, you can unlock your first Divine Dragon. Additionally, you will unlock more skills, features, and companions as you spend more time on this game.
Play Better with Keymapping Feature
In the Dragon Storm Fantasy, your character needs to move around on the battlefield and casts a variety of skills in order to fight with opponents. Dragon Storm Fantasy allows you to control your character freely. This is one of the advantages that you will get by playing Dragon Storm Fantasy on PC with the LDPlayer.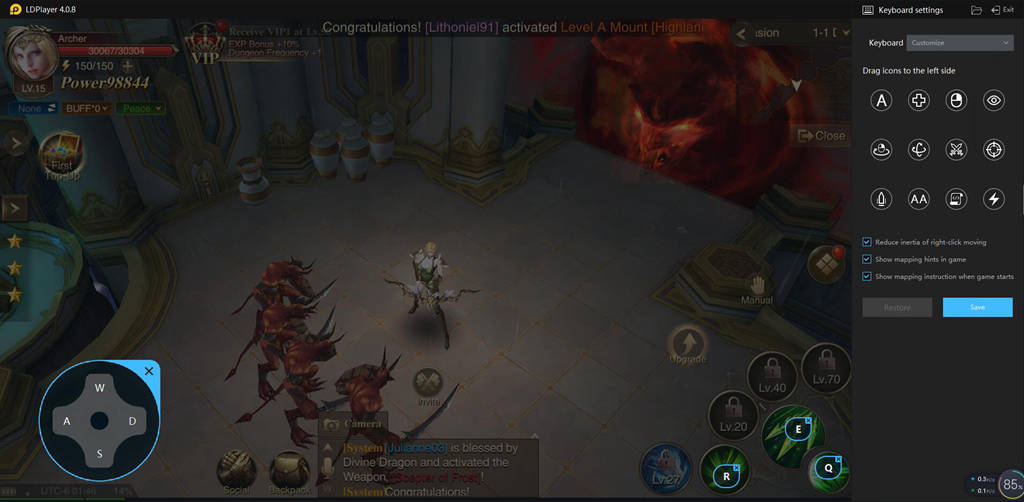 It's recommended that you can play Dragon Storm Fantasy with the Keymapping tool provided by LDPlayer. On the keymapping setting panel, you can drag the command icons to assign different keys for your game control. After finishing the setting, you can play Dragon Storm Fantasy with your mouse and keyboard at ease. Moreover, with the help of the LDPlayer, you can play this game on your larger PC screen.
Conclusion
Dragon Storm Fantasy deserves playing on your computer with LDPlayer, which will improve your in-game experience and progression. With the auto-combat feature in Dragon Storm Fantasy, you will free your hands as well. In addition, the excellent keymapping feature provided by LDPlayer offers you a chance to experience the thrilling and mystical world with mouse and keyboard. Enjoy it!