Problem
When you try to enter PUBG MOBILE, you receive the following message:
Your device is not supported at the moment, but it will be included at a later time. Thank you for your understanding.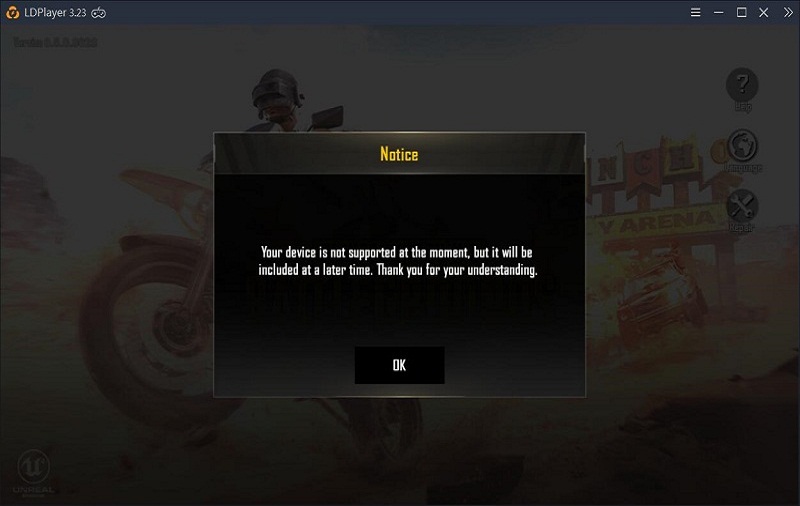 Cause
The reason why this issue occurs is that your OpenGL version is less than 4.3. You can click Diagnosis information under Menu in the top right corner of LDPlayer to view the version of your OpenGL.
Solution
To fix this issue, what you should do is to update your graphics driver. Go to Google to search for the driver software. Such as Driver Booster. If you do not know how you update it, you can view the tutorial below: How to update the graphics driver. After you update the graphics driver, you can normally enter the game.
However, everyone's PC is unique. Only after the version of your OpenGl is more than 4.3 can you play PUBG MOBILE on LDPlayer. Most users can upgrade the version of their PCs' OpenGL by updating their graphics drivers. But if you have updated your graphics driver to the latest version but PUBG MOBILE still says that your device is not supported, PUBG MOBILE cannot run on LDPlayer on your PC unless you upgrade your PC's hardware and use another stronger PC to play.