Problem
When you try to enter KING`s RAID, you receive the following message:
You are currently connecting with the mobile version app in the AppPlayer environment. Please connect with the AppPlayer-specific app.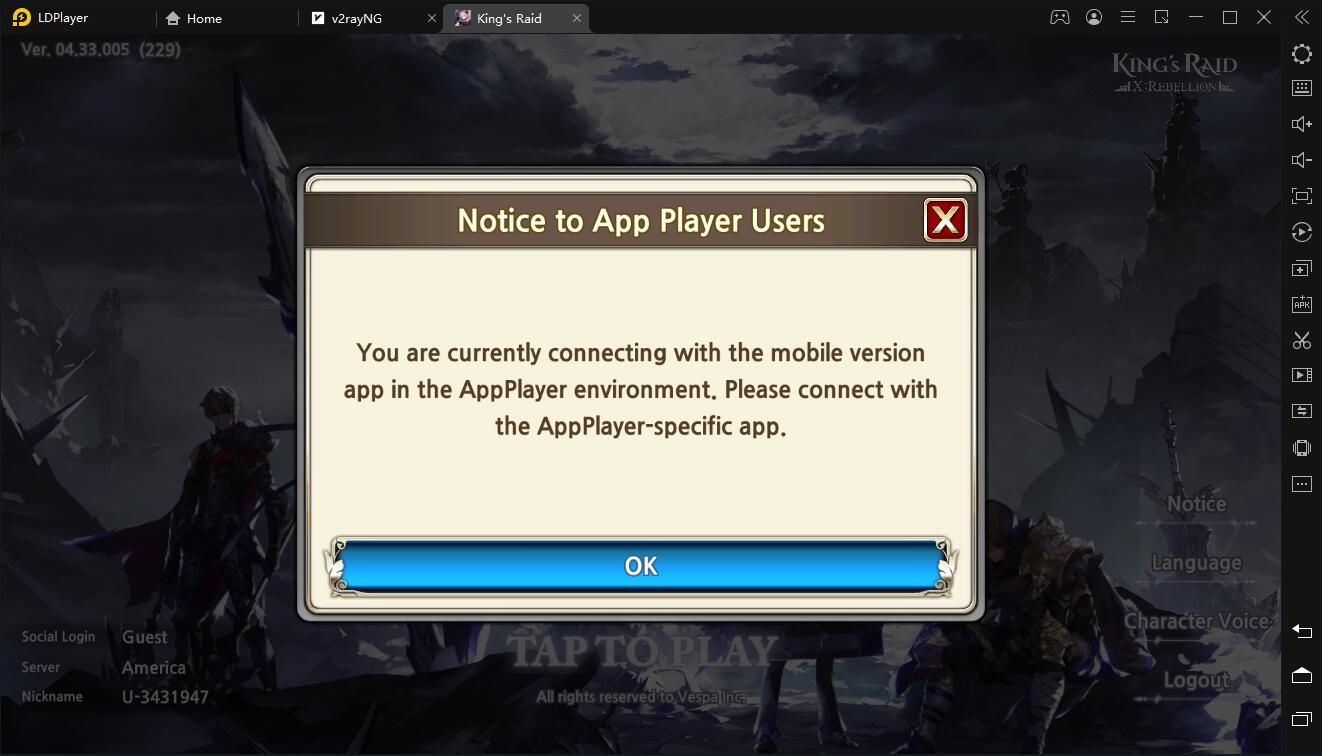 Solutions
Solution 1:
Uninstall your game installed from Google Play Store and download the APK file of the game by clicking the following link: Download Link. Finally, drag the APK file into LDPlayer to install the game.
Solution 2:



1. Open the built-in browser of LDPlayer.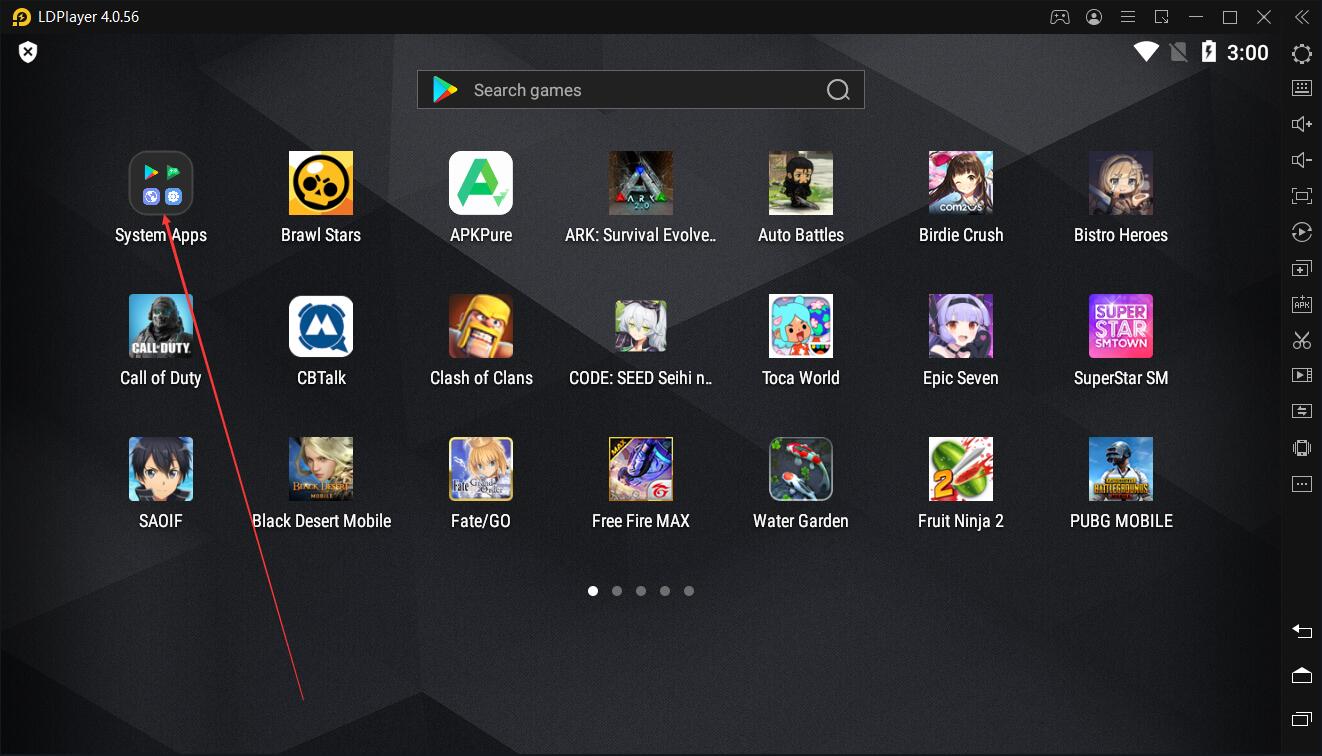 2. Copy the following link to the address bar so as to open a tutorial page. https://client-app.kingsraid.com/apk/KingsRaid_Live_Android_x86.html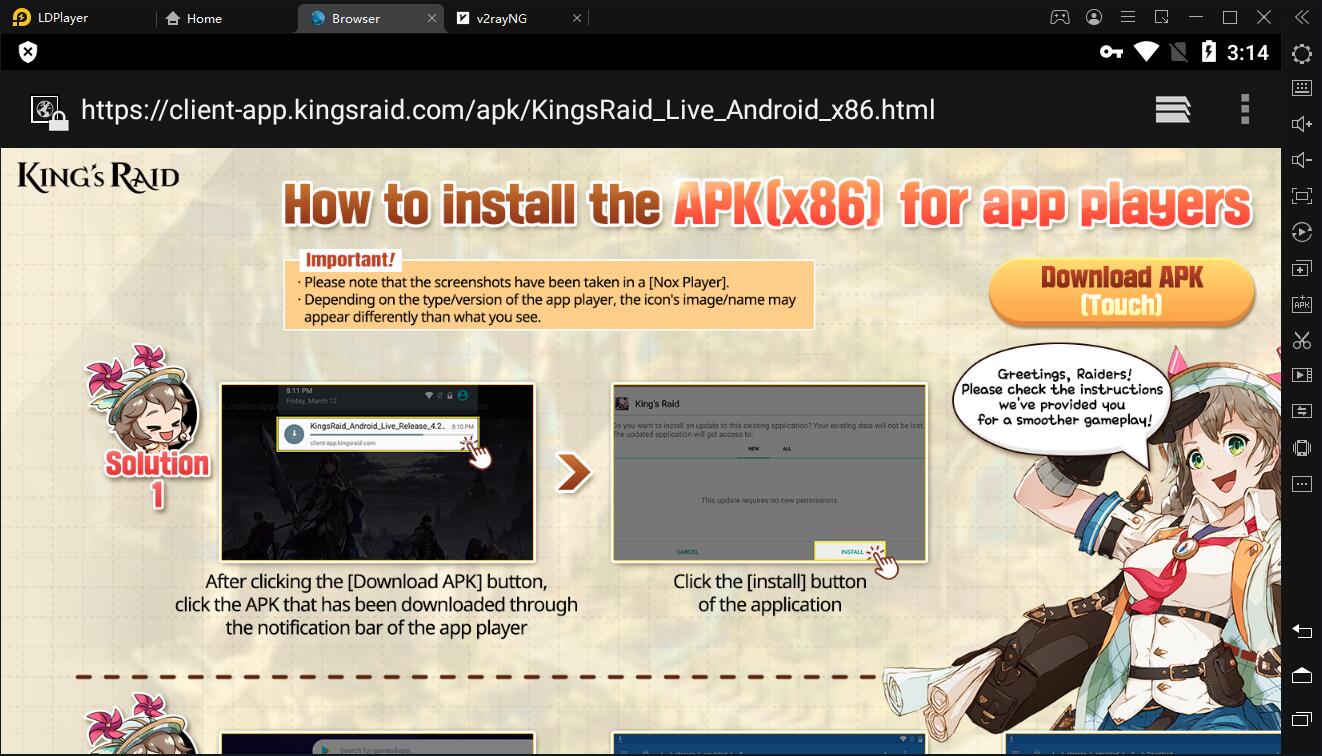 3. Do as the tutorial said.