Epic Seven's latest 25th March Update has just been released. It includes the release of an entirely new character, Great Chief Khawana. Alongside a filled content update, the developers have also added an entirely new event for us to enjoy. We will be talking about the game's new Special Side Story, Uphill Battle, with tips and tricks on how you can complete it quickly with the release times and more.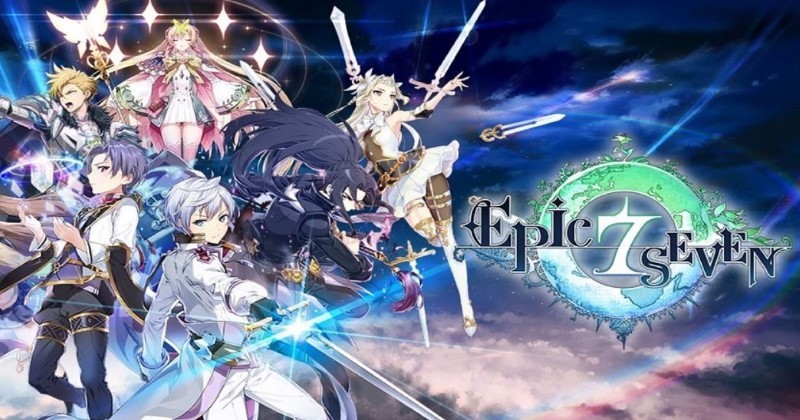 Special Side Story – An Uphill Battle:
With an impressive magical ability, Vivian has now won the title of citylord. However, it seems that her fellow sorcerers are now unwilling to accept someone with humble beginnings. Now, in the face of rising disdain and misery, her Battle begins. Uphill Battle lasts two weeks and is a side story.
The event has clear side story stages, achievements, and quests to help you obtain currencies that can then be exchanged for items. Urgent missions can also occur while playing a side story.
Event Schedule: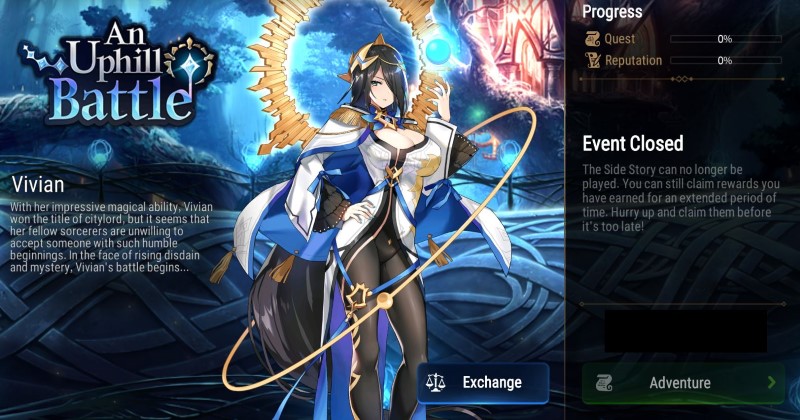 The event will last from the 25th March (Thursday) from 3:00 to 8th April (Thursday) 2:59 UTC. To enter, you need to reach Account Rank 9, go to the Lobby and click on the Battle à Side Story.
Try to complete the event as soon as possible since it requires a lot of missions.
Enhanced Heroes and Artifacts:
The Enhanced Heroes in the Uphill Battle are given buffs that include Attack, Health, Defense (up to a 50% increase.) There is only one enhanced hero included: Vivian.
Currently, there are no recommended Artifacts for you to get ahold of in the game. However, we do recommend going for ones that provide you with more DPS and Crit Chance. While you are at it, you should also know all about pets in Epic Seven.
Rewards and Exchanges:
The currency used for this particular event is known as Monster Report. You can obtain it by clearing through stages and events in the side story. Here is a list of rewards you can purchase in the Exchange Shop.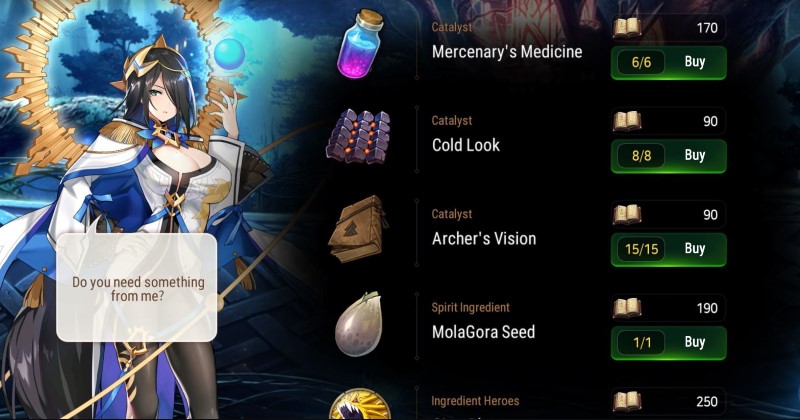 Do note that these will be removed once the event expires.
Mercenary's Medicine: 170
Cold Look: 90
Archer's Vision: 90
MolaGora Seed: 190
Giga-Phantasma: 250
Epic Life Rune: 130
3 Greater Life Runes: 70
10 Life Runes: 40
5 Covenant Bookmarks: 60
Blade Dash Penguin: 170
Greater Artifact Charm: 150
Lesser Artifact Charm: 50
2500 Gold: 15
Tips for Stage Clearing: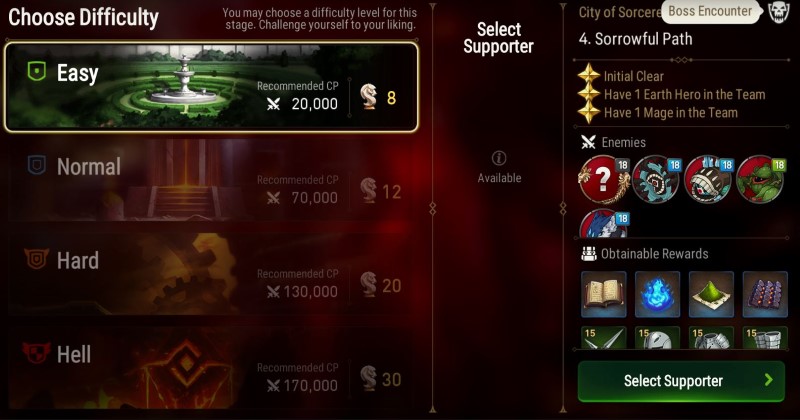 The format of the entire event is the same as the Adventure Mode. You will need to finish the stage before going to the next one. We recommend getting Vivian from the current Banner since it is buffed for this particular event. You can also have an Earth Mage Hero that can help you get stars in the long run.
Try to run the Hell Difficulty in the currency farming stage so that you gain the most rewards. Here is the Epic Seven updated tier list you should also check out after you've gotten all your rewards and are looking for a new character.
Epic Seven and LDPlayer: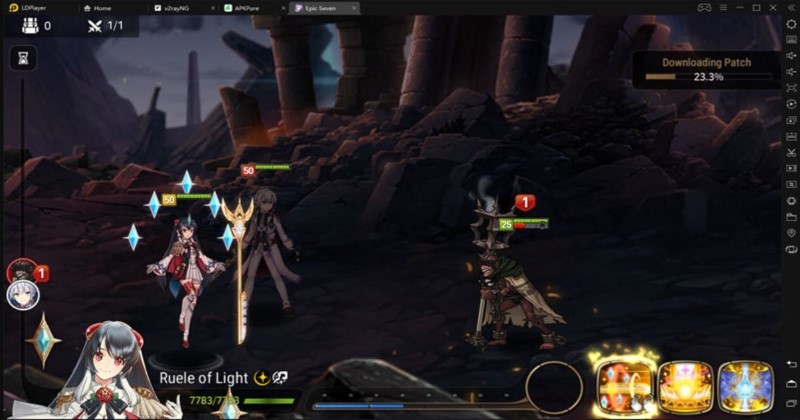 Epic Seven's latest update has been quite hard to play on mobile phones due to the intense mechanics and strategizing it requires. Thankfully, LDPlayer now completely supports the game with full key remapping support. So, now you can assign an action to a particular bind and have the Emulator effortlessly perform all your actions for you.
Conclusion:
Epic Seven's latest update is extremely fun to play and offers tough competition for those who wish to completely clear it. These tips should help you clear the event a bit quicker. However, most of the missions and quests play exactly like Adventure Mode. Make sure you run Vivian in your comp as she can be extremely useful in terms of her overall damage in this particular event.