The official release date for Dragon Raja is 27th February! It is a new next-generation RPG with stunning graphics, comprehensive character customization, fierce combat field, and various gameplay modes. Significantly, Dragon Raja takes advantage of Unreal Engine 4 which creates a gorgeous gameplay scene, giving players a real feeling of being in the game world.
Obviously, this game also requires high-end devices to power up high performance. However, you can use a free Android emulator to play Dragon Raja on your PC. LDPlayer is committed to optimizing the PC gaming experience for mobile gamers, which makes it the best Android emulator for playing Dragon Raja on PC.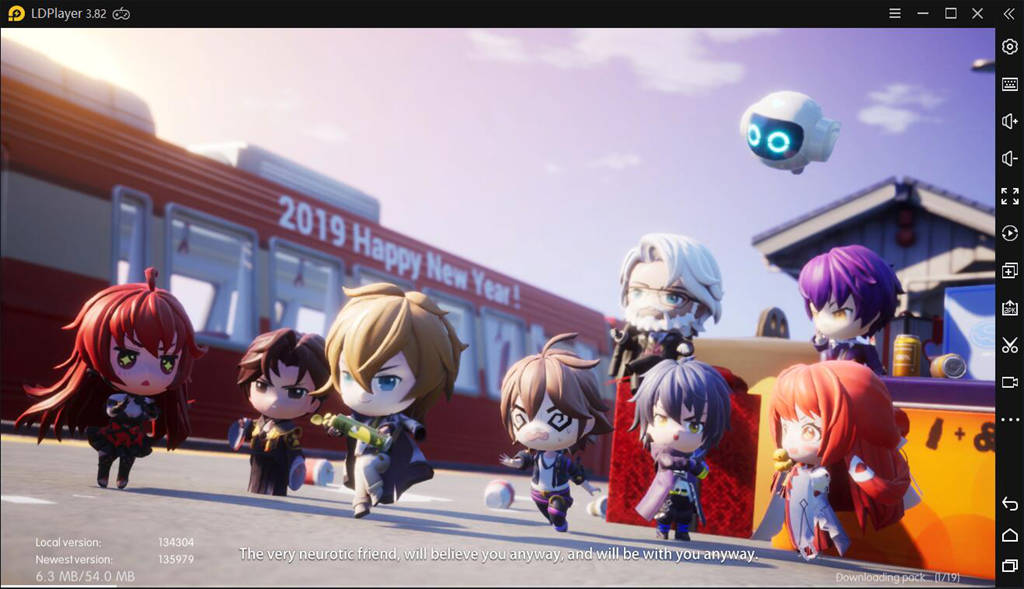 Moreover, LDPlayer provides a number of powerful tools, like keymapping, multi-player, operation recorder, etc., taking your gameplay of Dragon Raja to the next level with powerful computers.
How to Download Dragon Raja on PC
The following will teach you how to install Dragon Raja on your computer.

Step 1: Download LDPlayer Android emulator on your desktop (Available both on LDPlayer 3.0 and 4.0 for Now)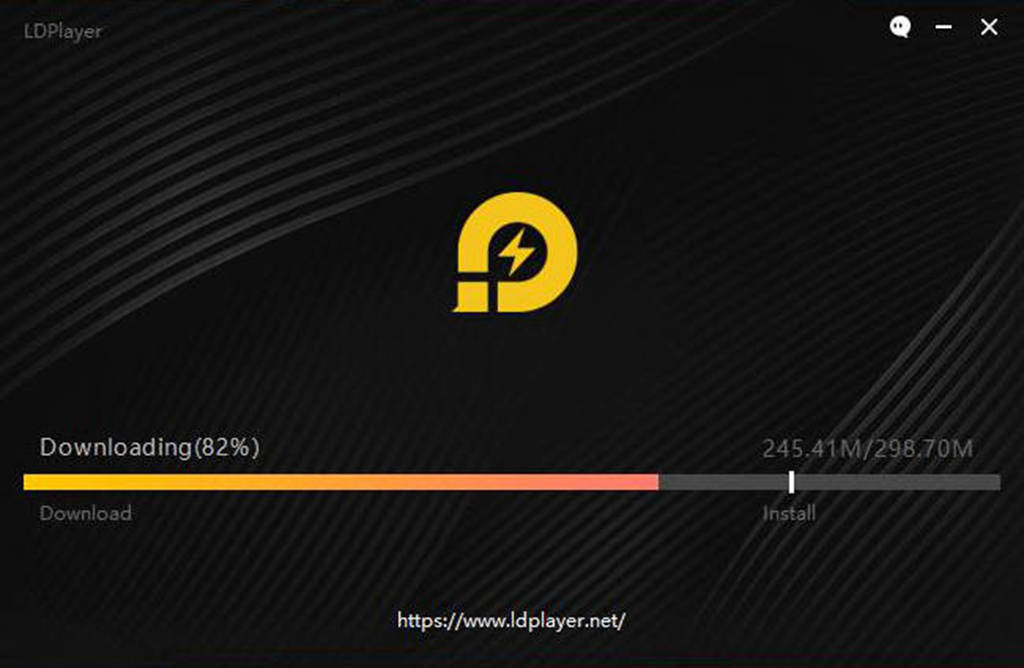 Step 2: Open LDPlayer and search for Dragon Raja (choose local install from LD Store or download from Google Play)
Step 3: Install Dragon Raja on LDPlayer
Step 4: Enjoy playing Dragon Raja on your PC freely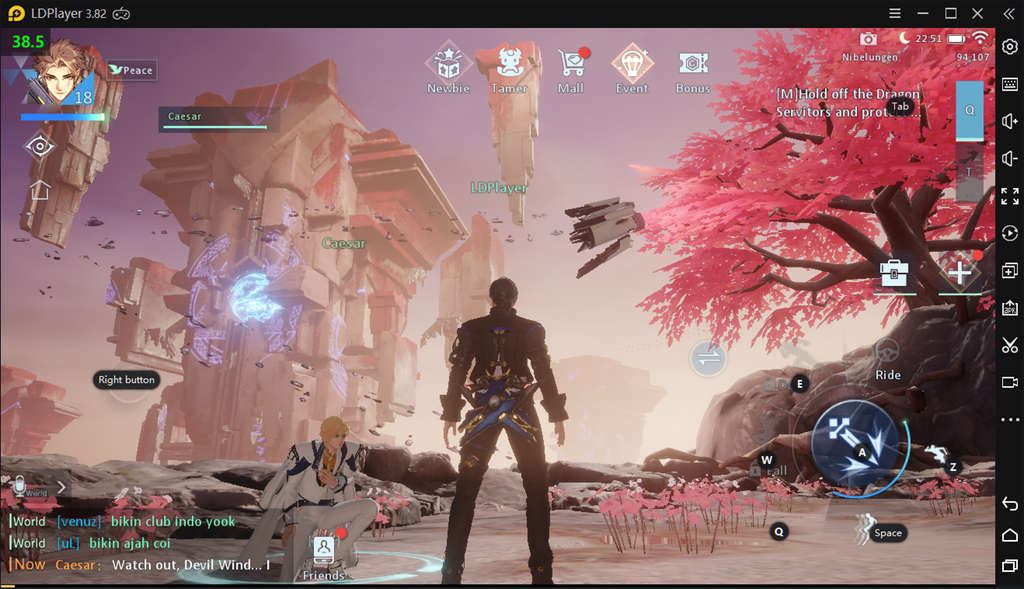 It's obviously excited to play Dragon Raja on PC now. Before you jump into this open world, you might want to learn all the characters and know the best classes of Dragon Raja you should choose.
Fight in Dragon Raja
The game Dragon Raja is mainly based on the novel Dragon III, and you will play as a selected character to fight against dragons. Every combat is in real-time and you need to operate your character to release skills or avoid attacks. If you would like to play Dragon Raja on PC, you are able to set up your custom keymapping on LDPlayer, which makes you easier to control your actions with keyboard and mouse.
PVP and PVE are the primary combat systems in Dragon Raja, providing traditional MMORPG combat mode and on-hook service. Generally, you obtain game recourses and improve character ratings through various dungeons of PVE gameplay. In the PVP system, you need to complete missions with your teammates, and different dungeons will produce unique rewards and resources to help you get stronger.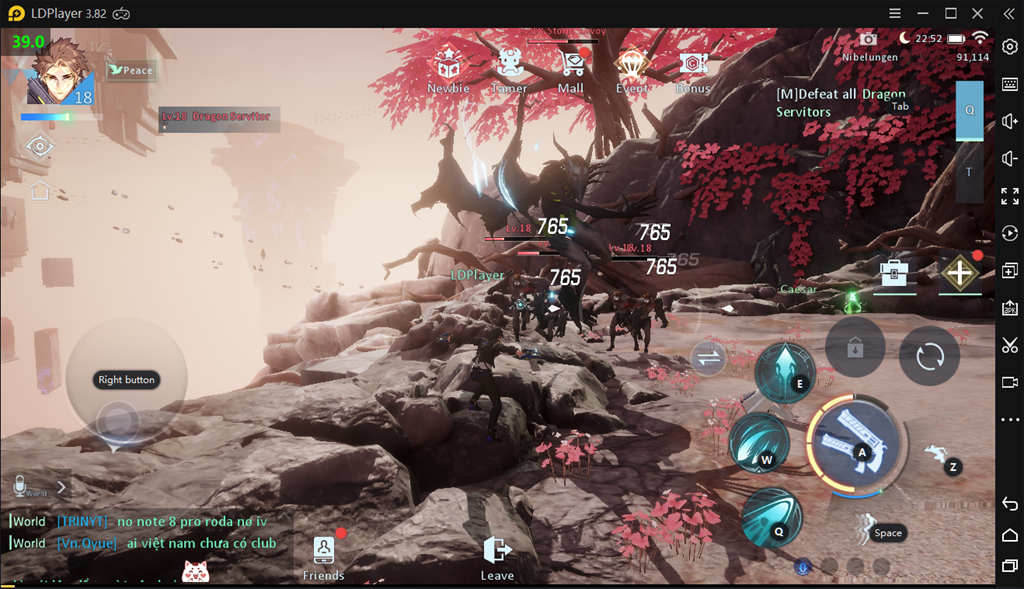 Maxing out the Settings for Dragon Raja PC
Low-configuration computer will make your gaming experience poor. You need to max out the settings for Dragon Raja PC. Therefore, you need to check your PC configuration through LDPlayer by clicking the "Diagnostic information" on the menu before you play Dragon Raja on PC.
Minimum System Requirements for LDPlayer
Intel or AMD CPU Processor x86 / x86_64
Windows XP XP3 / Win7 / Win8 / Win8.1 / Win10
Windows DirectX 11 / Graphics driver with OpenGL 2.0
Minimum 4GB of system memory (RAM)
Minimum 36GB of free hard disk space
Hardware Virtualization Technology (Intel VT-x/AMD-V) enabled in BIOS
Recommended Specification for LDPlayer
CPU: Intel i5 7500 and better
RAM: 8GB and above
Disk Space: Over 100GB
Graphics Driver: NVIDIA GeForce GTX 750 Ti and better
(For Dragon Raja, you might need to use more powerful gears)
Android Requirements for Dragon Raja
System version: Android 5.0 or above
RAM: 2GB or more
Free space in the system: at least 6 GB
CPU: Qualcomm Snapdragon 660 or higher
Conclusion
All in all, playing Dragon Raja on PC with LDPlayer would be the best choice. It is the best-optimized emulator for Dragon Raja. You can choose LDPlayer 3 virtualizing Android 5.1 or LDPlayer 4 using Android 7.1 to power up Dragon Raja on your PC. Now, feel free to download Dragon Raja on LDPlayer and start your adventure!