Want to know exciting new event season 3 from Arknights? Well, here is a new update for you. Arknights, the Tower Defense RPG, is acting with its operators to defense your exact base, and here is a unique chance to combine contracts.
Arknights have a role as a Doctor to the players, and they have to do several activities on the island called Rhodes. Each operator deploys unique tasks to continue the game. Your tasks in the game have some special entrance with the newest evens, and those are now open to the players. So today, we are going to bring up the details of these recent events, and let's begin the guide.
Contingency Contract
Contingency Contract Season 3 Operation Cinder opening will be started on 28th may 2021 and will end on 11th June 2021. Your main requirement for unlocking is to clear the main storyline to two and ten.
When you are in the season, all the players can combine several contracts to clear this stage. They have to complete some strategies, level evaluation improvements, and also to collect contract Bounty. You also need to collect Operation Agreement in this event.
This Contract Bounty is only available for use on the redeem rewards for the Secret Sanctuary, and the Operation Agreement is eligible to use for unlocking more of the contents on the Contingency Contract.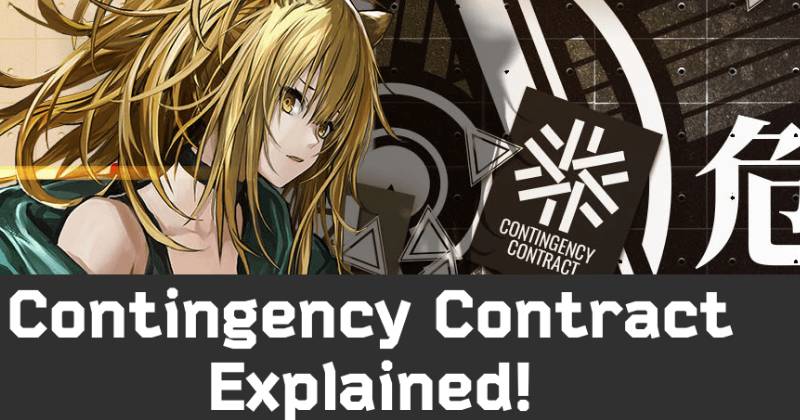 Cross Season – Secret Sanctuary
This cross-season is also available for the players, and it comes with the permanent new arrivals of the Trade Center. New arrivals are shown as follows.
Series of Whistle Wind for the Queen Number one for the Bagpipe

Collection of Coral Coast – GT.001 Beach Guard to Matterhorn

Furniture of Season 3 – Cinder Pennant

Royal Garden Token
Supplies of Special Trade Centre | Season
Supplies of Special Trade Center are coming as
LMD

Elite Materials

Battle Record

Furniture parts

Chips, etc.
This supply is also holding a duration from 28th May to 11th June 2021.
Additional Collections
Players should always not have to play the stages of Contingency Contract, and they are only required to complete some of the completed contracts to have an unlock for several contracts. The levels of the Contingency do not go to be exact to the Completed Contracts amount in the game.
If we compare season two with season three, this new one has eight sites within it and two replaced sites from the past season. There is a novel rotating site with a permanent site in here. When you are in the season, there will be only one permanent site with 7 of the Rotating Sites in the game, daily rotated. The rotation time of the site and its challenges are extended from the first day by the event from one day.
There will some new contracts to add with the permanent site of the season on 4th of July 2021 after its 04.00, and when this season ends, there will be retained Contract Bounty unused in there. And also, when this season ends, the collected operation agreement will be converted into the operation Cinder supplies within a ratio of 1:1.
When you are in season 3, every player can gain the medal set of season three by goal achieving.
Joint Operation – Targeted Operator Headhunting
This joint operation will be held from 28th May to 11th June from 10.00 to 03.59 respective in time. When you are in this event, there is an opening of special Headhunting of the joint operation, and a limited number of operators will appear in there. They will appear when a player pulls a five-star or a six-star operator from the Standard Headhunting.
These are the operators that a player appeared through the Special Headhunting
Six Star Heroes – Ceobe, Aak, Hoshiguma, and Bagpipe

Four Star Heroes – Istina, Broca, Astesia, Blue Poison, Asbestos
In addition to this, there will be an ACESS OF CHIPS & SUPPLIES in every day, and it has the same period as the before mentioned events starting from 10.00 to 03.59. all of the supply stages and the chips are going to be opened in that time.
If you want to get a better reroll to participate in this event, please remember to check out our Arknights Reroll Guide.
Conclusion
These events will be held from 28th May to 11th July 2021, and players will get incredible rewards and materials. So please remember to participate in these events to get fantastic gameplay to your game and take your Arknights gameplay into a novel entry.