Arcana Tactics is an advanced RPG game released by GAMEVIL. The game challenges you in terms of its mechanics and strategy. With each battle offering an infinite number of possibilities, you can combine and deploy the strongest heroes in a timed amount and dictate the game's pace. With the ability to pick from a variety of cards and make your deck, your deck, in the end, determines your chance of winning.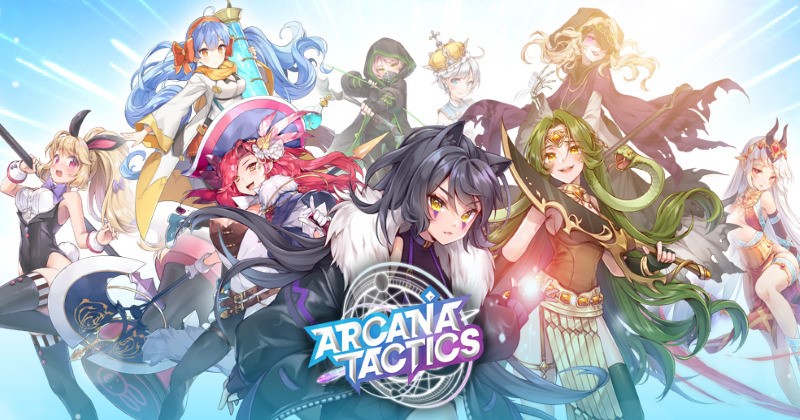 The game features 139 heroes with unique illustrations and game modes like a Story Mode, Quests, Arena, and a Multiplayer arena.
General Tips For Re-Rolling in Arcana Tactics:
In Arcana Tactics, you can reroll for two different items. Cards or Heroes. Generally, we do not recommend that you reroll for heroes. Even if you reroll heroes, it is impossible for you to 5-star them even if you combine them at their grade. However, you can still get an arcade card that is at least five stars simply by rerolling.
To reroll, you need to finish the first two chapters of the game. As you start, you are unable to summon arcanas or heroes. To unlock the game mode, one must complete the first two chapters of the game. The quickest way for you to do this is to instantly get onto it and try to tap away as quickly as possible, as the first two chapters are quite easy in terms of a skill curve.
As soon as you clear chapter two, you should go for the arcana summon tutorial, which provides you with a free summon. You will then need to choose one of the two arcana cards shown to you and make a guess as to which one you want.
How to Summon Arcanas After The Tutorial:
As soon as you finish your tutorial, go to your mailbox, and claim the arcana tickets present in your inbox. You will need to watch an advertisement before you can claim those tickets. Afterward, you need to start rerolling and aim for some particular characters, which we're going to talk about below.
If by chance, you get the top-tier arcana cards, you should keep playing the game. If you want to give up and try again, then using you will need to go to the account section and tap on the reset button to confirm your data reset.
Before we get on the tier list, understanding how LDPlayer can help you with rerolling is quite important as it can make your entire ordeal with pulling summons and trying to find 5 star cards extremely simple and quick.
Complete Arcana Tactics Re-Roll Guide:
Arcana Tactics is an RPG game that lets you selectively summon. If you are not able to get your desired pulls, you can restart the re-roll process by resetting your account. Make sure you claim the arcana tickets present in your mailbox before you go through the entire process.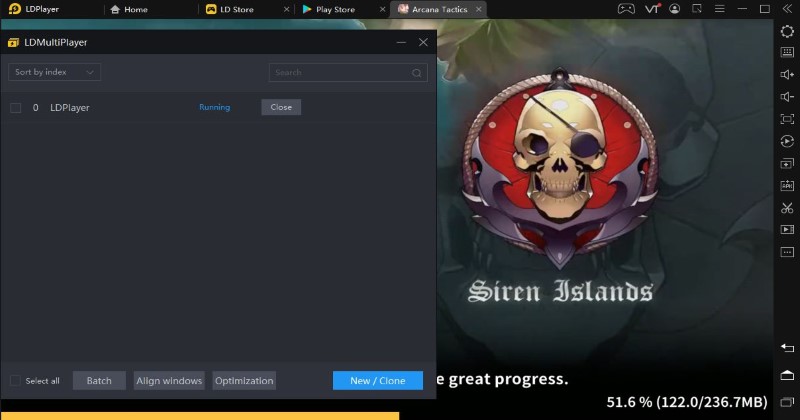 Download the game and play on a Guest Account:
To start the entire process, download Arcana Tactics on your PC and start the game. Only use your actual Gmail or Facebook account once you are sure you want to keep the account.
Complete the Tutorial:
After you have set the account up, you need to complete the initial tutorial of the game before you can start playing the game. After going through the entire 1-1 tutorial phase.
After completing the first two chapters of the game, you can start summoning your arcana cards. Make sure you look at the tier list before you decide if you want to keep the account or not.
After you have made your decision, you can keep your account or delete it. If you wish to keep it, make sure you bind your account to an email address so that you can log back into it.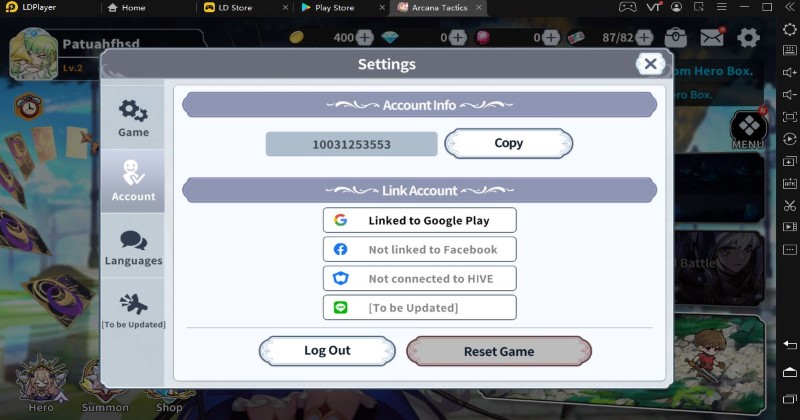 If you want to reset your account, you can go to the settings option and just simply log out. You can take things to the next level if your rolls do not seem to be quick enough by using LDPlayer's Multi-Instance feature which lets you use multiple accounts at once. Check this video to get the detailed operation!
The Advantages of LDPlayer and Re-Rolling:
While playing Arcana Tactics, rerolling is going to be an integral part of your core gameplay. As such, it can get quite time-consuming for you to keep resetting accounts over and over again. Two particular features can help you get an actual competitive edge when rerolling.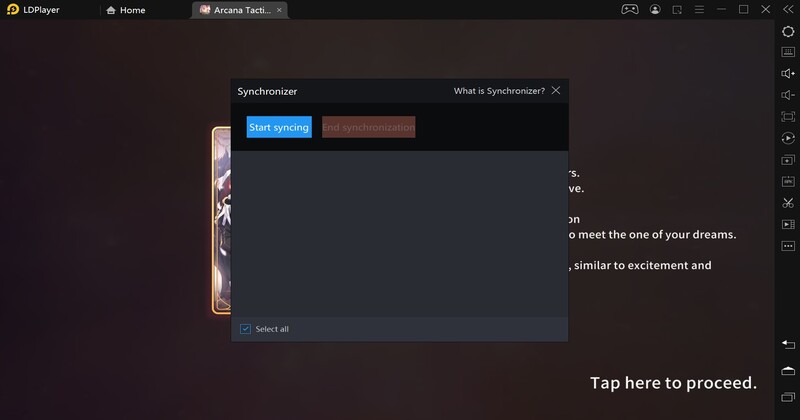 Firstly, as the name suggests, multi-instance lets you play multiple open instances of Arcana Tactics at the same time, allowing you to access the game on multiple windows. While this feature enough is extremely helpful when you are rerolling, LDPlayer takes it to the next level with another feature.
The emulator's synchronizer allows you to synchronize multiple instances of the game at the same time. You can create multiple accounts on Arcana Tactics and then synchronize all of the actions you do on the primary window to all secondary ones. In essence, you can reroll multiple accounts at once, providing you with a decent advantage as compared to other players.
A Complete Arcana Tactics Tier List:
The English Global version has been out only for a few days. Therefore, we still do not have an adequate tier list made for it. However, according to the developers, most of the characters in the Korean version are the same. Therefore, the tier list is going to be the same:
Trainer – Tier 1

Soul Bow – Tier 1

Vampire – Tier 1

Warlords – Tier 1

Dragoon – Tier 2

Knight – Tier 2

Bounty Hunter – Tier 2

Moonlight Knife – Tier 2

Archangel – Tier 2

Durendal – Tier 2

Evelyne – Tier 2

Elite – Tier 2

Sword Master – Tier 3

Kensei – Tier 3

Dark Lord – Tier 3

Fuqua – Tier 3

Dark Ranger – Tier 3

Falcon – Tier 3

Dervism Monk – Tier 3

Puppet – Tier 3

Wind Spirit – Tier 3

Valkyrie Black – Tier 4

Dream Painter – Tier 4

Hellbringer – Tier 4

God Hand
Currently, these are the particular arcanas that you should look out for when trying to reroll. If you get any of these high-tier rolls, you should stop rolling right there and then. If you are looking for a comprehensive character guide then check out "Characters You Need To Look For".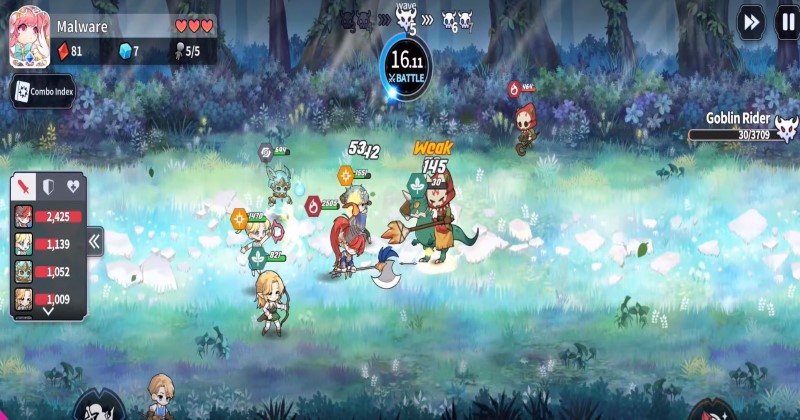 Conclusion:
Arcana Tactics is a Gacha that still focuses on delivering players with a fun and enjoyable experience in most cases. As such, you can expect the game to only rise in popularity as time goes on, especially with its global release. With the use of LDPlayer, you can increase your chances of getting a high roll and pull quickly by using both the multi-instance and synchronization features combined. As soon as you get a good pull, you should stop rerolling and close down all instanced and play solely on that account.