We've known that not all Android games are released in our regions and we're restricted to play those games. In LDPlayer's Store, we may upload games that have regional restrictions, but users can always access those games by using a VPN app. For example, Blue Archive is currently only released in Japan and those who want to play this game have to get an Japan IP address. To remove such obstacle, this article is going to introduce 5 VPN apps that can help you improve your Android gaming experience in LDPlayer.
Surfshark
Use Surfshark secure gaming VPN and have different tastes around the Android gaming world. It is an app that comes for all android devices, including our android emulator LDPlayer.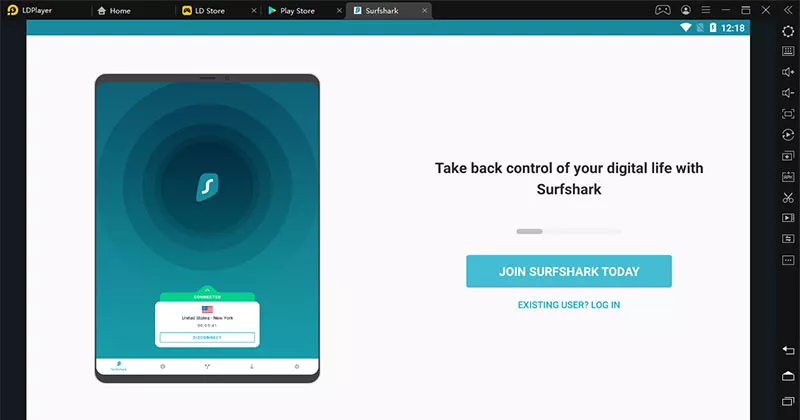 Surfshark works better with the easiest and smoothest features with LDPlayer, and gaming is so much easier by using this VPN. Because there will be no lagging and always super-fast with no kind of interruption to your gameplay, you can see it available for all android lovers. There are special features as follows to have a better gaming experience with Surfshark.
Kill switch – kill switch is responsible for disconnecting the internet in cases where you drop your VPN connection. This happens for protecting your sensitive data from your servers to avoid getting it by others.

Cleanweb - There are no troubles you get by using this app from Ads, malware, or trackers. This features to clean up every unwanted thing you face, and it keeps your emulator in a cleaned, optimal state.

Whitelister - you can select which app you want to use by this and decide which is not suitable for use.

Private DNS and leak protection – there is the security you want from the next level.

Camouflage Mode – Using this feature, even your internet provider too can't identify you are using a VPN to have a gameplay experience.
If you are a gamer looking for a great and maximum featured connection for your gameplay, Express VPN is the best and ideal for use with LDPlayer. It is very clever in avoiding any lags and also ISP throttling. Overall the speed is super crazy, and there is no unwanted time taking from this. So if you want to experience a better gaming experience with the fastest and reliability features, use ExpressVPN for your use.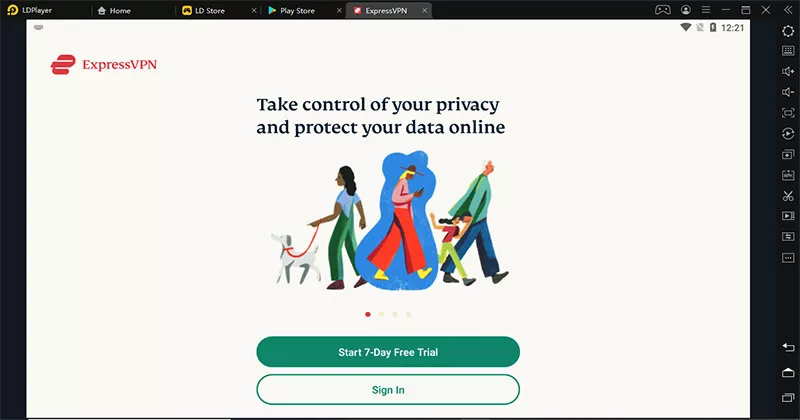 Claiming can be done with this app for three months free, and after that, you can have a 12-month plan for this. You can use this app to have a better experience with LDPlayer and play games like brawl stars.
Express VPN claims to have the following features with their app.
Best data protection

A widen internet facility

Fast connection

Servers with high speed
This VPN is the most-used one among many game live streaming. It is better for playing games with super-advanced features with LDPlayer. Nord VPN lets a gamer with an excellent speed, and it is a most genuine one to use. If you want to access a fast, secured, and reliable VPN connection, use this without any doubt.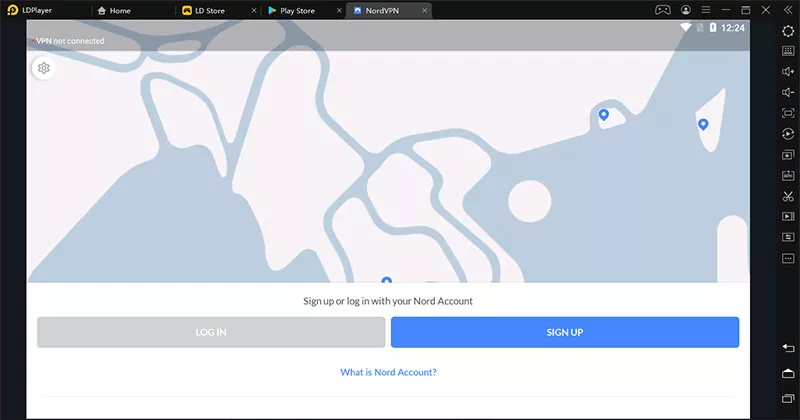 NordVPN has features as follows with their app to fast the gaming experience.
A secure internet environment

A clear and no track collecting private data

Streaming is unbelievable and has no interruptions

A strong privacy

Connects for 59 servers around the globe

Has the ability to connect multiple devices as you need

Maximum security to hide your internet traffic

A dedicated and a hidden IP

Easy use

Malware and ad blocking
This is a fast accessing secured VPN app for all game lovers, and it gives better internet traffic encryption. So you are gaining access to your needed game from any place in the world. IPVanish works with any console quickly, and you can use this with LDPlayer to have a better gaming experience with your most wanted game. This app's features are as follows.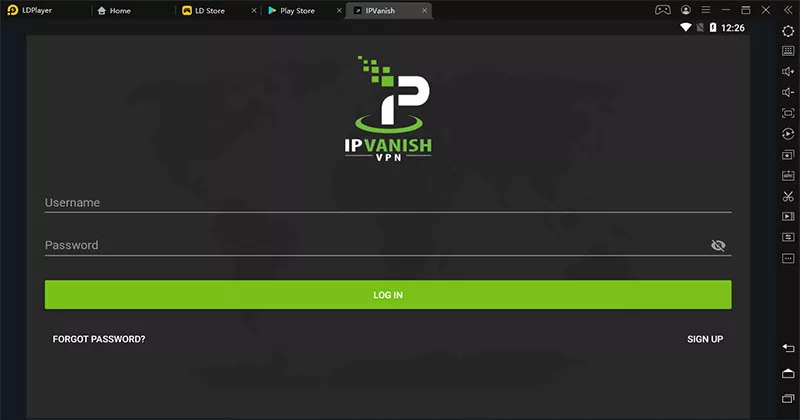 Have a better protection level

Encrypt all and encryption happens for data to all downloads

Protect from IP identifying and tracking

No, any app has a no grant facility
CyberGhost VPN is a robust VPN app that has massive privacy on it. It has a dedicated networking system and several connections within it. This app is somewhat expensive than the other VPN apps, but generally, this is the best app to use.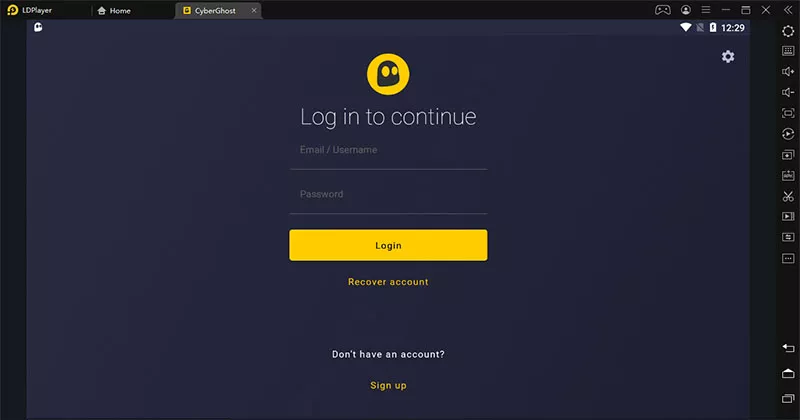 If you are a gamer, which is more concerned about protecting your digital information, use Cyberghost for your action. You can play any game you need, and also you get the opportunity to protect yourself from revealing. This has a great speed and reliability within it to have efficiency and works very well with all the devices by having greater privacy.
Features of the Cyberghost are as follows.
The speediest server connections

Smooth VPN experience and a speed with over servers in 90 countries

Streaming subscriptions

A completer privacy

No logs policy

Strong protection
All these VPN apps are giving one main thing to the gaming world as privacy. When you are attempting to no permission granted game by your emulator, you will be so disappointed to see it is not working for your device. But there are no worries. Now you can have the chance to taste at the various game around the world and no matter if it has no permission for your range. You still have the VPN with you.
Conclusion
The gaming world is always, and it has many revolves from various games. Unfortunately, all of us are not granted permission to every game across the globe. And because of that, we are always going to lose the best kind of games we want. But this is not a problem anymore. You now have the chance to taste every type of play, even the ones which are not available in your range as well.
Use these VPN apps to have an experience with different range games, and you will be surprised with every feature you see. Using a VPN app will always increase the gaming in other regions, and it helps a lot for you to play with your LDPlayer emulator. So give these apps a chance and take better experiences with your game forever.