Among Us has just released its newest update for the game. The Airship map has finally been released and is available on all platforms. You can also enjoy the latest update by downloading among us for free on PC using LDPlayer. We will be talking about everything new in the update, including the Airship map, accounts feature, and more.
New Airship Map: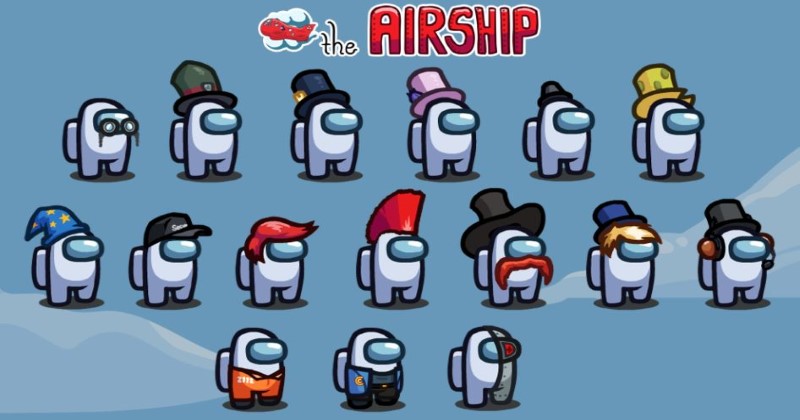 The fourth map of the game, Airship, has finally been released. It is the most extensive map released yet. New tasks have also been added to the game, including jewel polishing, emptying trash, and much more! Moreover, you are now able to pick the room you start in as well. With new areas to explore, general mobility has also been increased. With the new map release, you also get a free hat, including a heart pin, angry eyebrows, unicorn head, rubber glove, and more!
Skin Bundle:
An all-new skin bundle inspired by the game has also been released. You can check it out right now and get access to fancy new gear to impress the entirety of your friends and enemies. Every new outfit comes with its brand-new custom kill animation as well.
New Account and Code of Conduct System:
The developers have added in a completely new code of Conduct System and an Account system as well. Here's an idea of all the changes in the system are:
You can only make one account per device. If multiple individuals are using the same device, it will be locked for now.
You will now be able to report people who are acting inappropriately. These offenses include inappropriate chats, names, cheating/hacking, and harassment. Consequences for such offenders can range from temporary to permanent bans.
Some reports will be read by people, which means you'll need to explain why you reported the particular person.
Don't link multiple accounts yet (Steam accounts are only on Steam, Epic account is only on Epic.)
You should also create an account to access free chat.
Usernames are not exclusive. So, there can be multiple people named the same name.
Create an account to freely change your display name. If you do not make a new account, you can choose randomized names.
What to Expect Next?
If there aren't any massive bugs that pop up quickly, you can expect them to move towards prospects completely. As the game gets updated further, here are some tips to help you become a better player in Among Us. A public roadmap will be released soon, and we're going to be getting a whole lot of updates in the future too. Here are some of the features you can expect from the new update:
Complete Art Style Revamp! The game will now have much cleaner lines and a much easier animation process.
Larger lobby sizes will be incorporated so you can play with more than 15 players.
More frequent, transparent updates will show you the complete development process, what's going on with more transparency.