Apex Legends is a Battle Royale game developed by Electronic Arts. Unlike most other games of the genre, Apex Legends is quite popular and is already available on Windows, Xbox One, and the Play Station 4. However, EA's CEO Andrew Wilson has now announced that EA is now developing the mobile version of Apex Legend 2021, which will be finished by Early 2021, with plans of releasing the game later as the year trickles down. Today, we will be talking about the game's release date, gameplay, and everything you should know about Apex Legends Mobile.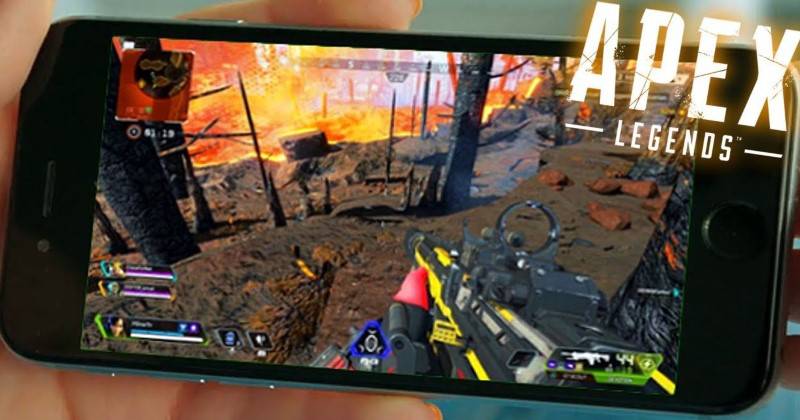 Apex Legends Mobile Overview and Release Date:
Apex Legends, as mentioned earlier, is a Battle Royale game that has taken the gaming world by storm. The game is extremely fast-paced compared to other games of the genre and is known for its high octane gameplay. The game consists of various characters, which are known as legends.
Thankfully, all the game characters are playable and unlockable, with each having unique abilities and skillsets. These Legends each have their caveats, unique personality traits, and more that set them aside from others. Since the game plays extremely fast and thus you have to be on your feet at all times.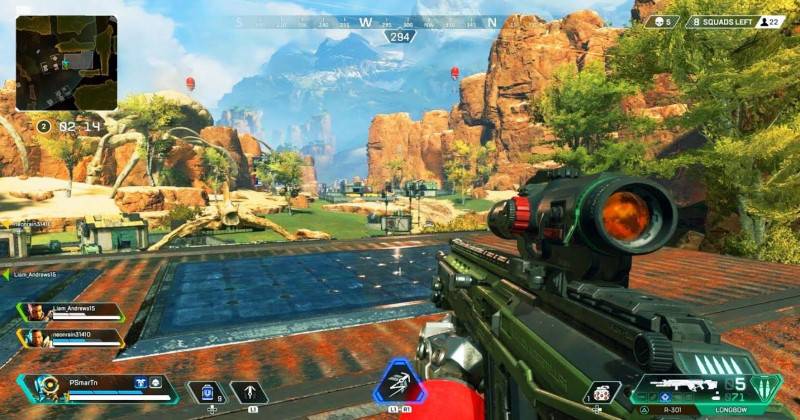 The developers have put in a lot of focus, time, and effort to ensure that the movement in the game feels extremely smooth. As such, you will also be able to move around the map at blazing fast speeds while collecting different weapons simultaneously.
Set in a post-apocalyptic world, you will be able to collect different armors and weapons of various tiers. The game itself can be played in solos, duos, and trios. The PC version of the game does not have a squads mode yet. However, there might be a chance that this may differ once the mobile game finally releases.
Apex Legends Release Date:
Most of the dates we're going to be mentioning down below are tentative. As such, there's a high chance that the dates might be a few weeks off here and there. However, you can derive a general sense of the release times. Here are all the dates you need to know about for Apex Legends Mobile.
EA has revealed that the game's expected targeted release was the end of the 2022 fiscal year, starting in October 2021. However, this date has then been extended. Now, the game is set to be released in Q3 of 2021 (the third quarter.) So, the game can release at any time, from the beginning of March to the end of September. However, you can download Apex Legends on PC right now on LDPlayer.
While this is quite disappointing for fans who wanted to play the game, you will still be able to enjoy a soft launch recently soon. We'll update the game in terms of the release date and an open beta phase as soon as the official announcement is made. So, stay tuned for that!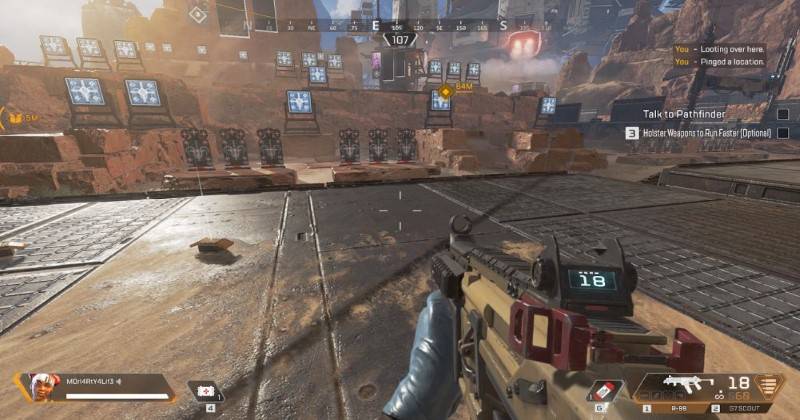 Apex Legends Mobile Requirements:
Apex Legends Mobile will be available on all major platforms, including iOS and Android. As of yet, the game is going to be completely free with no pay-to-win mechanics insight. Just like other major Battle Royale games, Apex Legends mainly relies on cosmetics for its financial success. Therefore, you can play the complete game without the need to spend a single penny if you do, please. Here are the system requirements for Apex Legends Mobile for both iOS and Android
Android Requirements for Apex Legends Mobile:
Processor:

Snapdragon 625 or above
Who is the Developer of Apex Legends Mobile?
Apex Legends and its entire intellectual property are from Electronic Arts. However, after the game's mobile version was released, a developer of the game was asked. After consideration, plans have now been put into the discussion as Tencent is now apparently the developer of the game.
The company has tons of experience in porting PC games to mobile devices. However, Apex Legends Mobile is perhaps their biggest project yet. Moreover, it has been noted that Respawn Entertainment, the original developer of the game, will be taking a primary role in the development of the game.
Apex Legends Mobile Gameplay & Maps:
Known for its adrenaline-packed gameplay, Respawn Entertainment's Apex Legends take place in the Titanfall Universe minus the huge robots and mech suits. The game removes the concept of complete elimination entirely. For example, in most other Battle Royale games, you can revive teammates that are knocked out. However, in Apex Legends, even dead tames can also be revived in particular zones.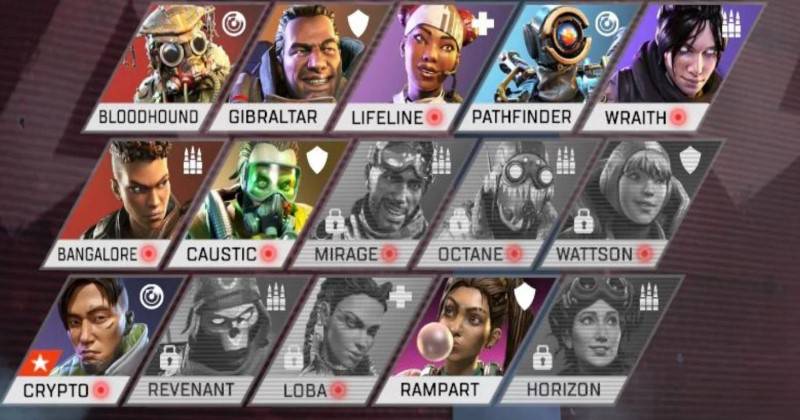 Unlike other Battle Royale games, a maximum of three people can be present at any time, with a total of 20 teams, each having three players landing down to collect items and weapons in their fight for survival. Once the game starts, you are provided with a team leader. They are randomly selected amongst the trio known as the 'Jumpmaster' in the game. The Jumpmaster decides where everyone will drop, with the map being marked with hot zones and places where there are tons of supplies.
Apex Legends has Legends, each having their skills and abilities. You can select a particular character before the game starts and must play them till the next match. Currently, there are about 16 Legends released in the game. Here's a glance at all of the Legends available in the game. Plus, a brief description of who they are:
Mirage:

Holographic Trickster

Caustic:

Toxic Trapper

Bangalore:

Professional Soldier

Pathfinder:

Forward Scout

Lifeline:

Combat Medic

Blood Hound:

Technological Tracker

Wraith:

Interdimensional Skirmisher

Gibraltar:

Shielded Fortress

Mirage:

Holographic Trickster

Octane:

High-Speed Daredevil

Revenant:

Synthetic Nightmare

Fuse:

Explosives Enthusiast

Wattson:

Static Defender

Rampart:

Base of Fire

Loba:

Translocating Thief

Crypto:

Surveiilance Expert
Apex Legends Weapons Overview:
Alongside your skills and abilities, which provide you with tons of customization options, the game takes it up a notch with customizable weapons and attachments being added to the game and adding a level of complexity like no other. You can either find weapons that already have attachments, or you can also find high-level attachments scattered throughout the game.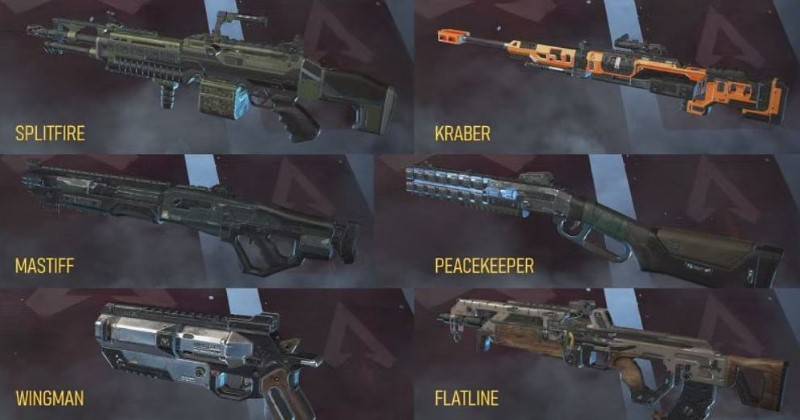 Most weapons are known as Normal Weapon tiers. Here's a list of the weapons that you can expect:
ARs

SMGs

LMGs

Shotguns

Snipers

Pistols
Do note that there is a lot of disparity between the strength and spawn rates of these weapons. For example, Mozambique is an extremely commonly found shotgun and is quite weak, whereas the Mastiff is quite strong but is quite hard to find simultaneously.
Fully Kitted weapons are Legendary versions of Common Weapons. They are equipped with the absolute highest quality of all attachments present. You cannot remove any of the attachments, unlike Common Weapons. However, the site or optic can be removed.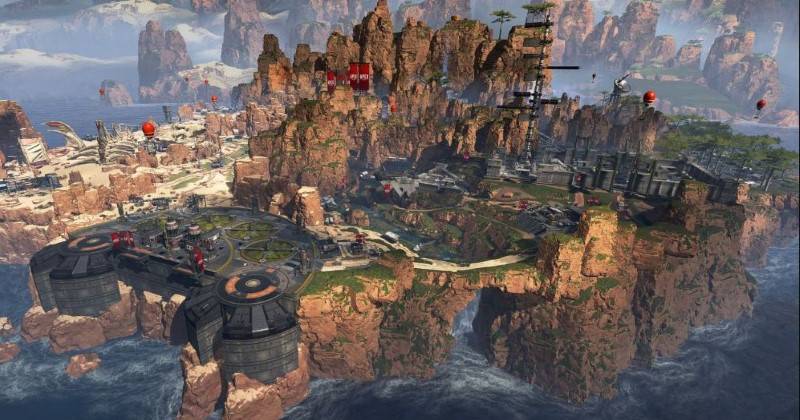 Supply Drop weapons can only be found in Care Packages. They have limited ammo and cannot be replenished at all. The only attachment you can find for them is their optics which can be changed.
Throwable weapons are another type of weapon found in the game. They take up one item slot in your inventory and are consumable.
Melee Weapons can be equipped from sets and are purely cosmetic, not affecting gameplay whatsoever.
Apex Legends Maps:
Apex Legends currently has had three different maps in rotation in the game. The first map of the game is called Solace. It features Charge Towers, Observation Towers, Explosive Holds, Flyers, Loot Ticks, and Supply Ships. It is a medium-sized map with not a lot of verticality.
The second map of the game is known as World's Edge and features Geysers, Cargo Boots, Loot Vaults, Lava Fissures, Rising Blast Walls, and also had Trained at one point. The map is the largest in the game and is known for its close quarters.
The third and latest map of the game is known as Pisamathe. It is a lush green map that is known for its Tridents, Phase Runners and Loot MRVNs.
Crossover Events:
Fortnite is known for its insane amounts of Crossover Events, with brands like DC, Marvel, and more having their characters featured in the game. However, Apex Legends seems to be quite different, with the game hardly having any crossover events. The first Crossover Event of the game is going to be starting soon.
Apex Legends on LDPlayer:
Apex Legends Mobile is a game meant for mainly iOS and Android devices. However, it has high system specifications, and sometimes you will not be able to play the standalone version of the game on your PC. As such, LDPlayer lets you download Apex Legends for free on PC and includes tons of features for you to get ahead of the competition. Here are some of the features you can expect from the Emulator when you play Apex Legends on LDPlayer:
The Emulator lets

you remap your keys

completely. With the ability to change your controls on PC, you can enjoy the game and use the same binds as you could on the game's standalone PC version.
LDPlayer lets you

play the game at high FPS

while also letting you increase your CPU and RAM usage for an extremely fluid and smooth experience.

Just like other Battle Royale games, you can take screenshots and record videos for all your friends to see at any particular point.
Chinatown Market:
Apex Legends' major crossover event, Chinatown Market Event, will be seen with the developers revealing Bloodhound's Sundown Desperado skin. The event itself was set to be coming out on the 30th of March, but the dates have been pushed back, with no release coming out yet.
However, we can expect the game to be amping up its cross-over events, especially as Apex Legends Mobile will be coming out soon.
More Squad Options:
The developers have hinted towards more Squad options coming in the game soon. However, some events have come out here and there. They have let you play solo-only once in a while, such as the Iron Crown event.
However, currently, there has been no confirmation as to if we will ever be getting more squad options in the game anytime soon.
Cross Play:
Thankfully, the developers have confirmed that the game will be crossplay. So, you will be able to play Apex Legends Mobile from users who are on PC, PS4, PS5, Switch, and Xbox. However, if you want to play against mobile players, you can do so.
But cross play is still available if you wish to play the game that way. So, players from other platforms can come together with their friends and enjoy Apex Legends with no difference in the game's overall performance whatsoever.
Conclusion:
With Apex Legends Mobile's imminent release, we will see a juggernaut of a Battle Royale game enter the arena. We recommend reading up on the complete overview of the game we've given above to get an idea of what to expect. If you are still confused, detailed Apex Legends topics will be covered as the release date gets sooner. Moreover, the beta phase of the game will also be coming up soon. Hopefully, Apex Legends should be released by the end of this quarter.