Guns of Glory is one of the most popular games which Century Games build. It is a mobile strategy video game in which you have to broaden your territory, train a powerful army and make a vast kingdom. To level up in the game, you would have to battle with other opponents and team up with allies.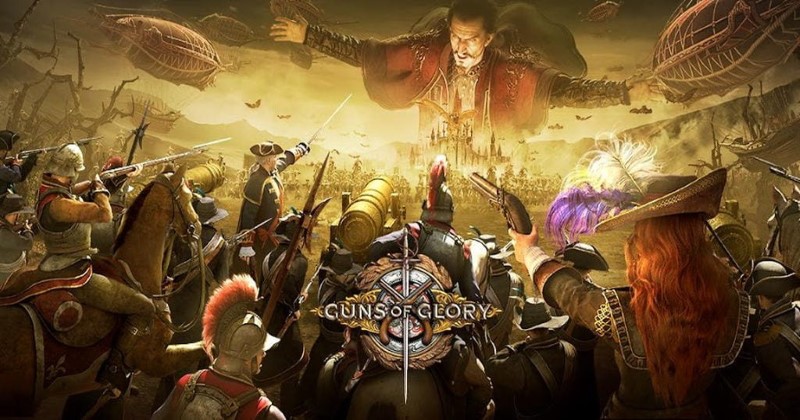 You can broaden your territory by collecting assets, training soldiers, building new buildings, and upgrading old ones. After you have prepared your army, then it is time to take on other opponents. It would be best to focus on team play by expanding your alliance's territory to gain rewards.
Read below to find out the essential tips to improve your gameplay.
How to Spend Speedups Wisely:
Speedups are very useful because they speed up the rate at which you progress.It is essential to use them carefully. They are handy items because they decrease the spare time of any upgrade, training, building, and construction. The amount of time reduced depends on the type of speedup.
There are three types of speed up in Guns of Glory. Training speedup, General speedup, and Construction speedup. You can use general speedups on everything; buildings upgraded for building are speedup by construction speedup—however, training speedup only speedup training soldiers.
At the beginning of the game, it's better to use construction and general speedup on your castle as it has the highest level. To research new buffs, you need to look upon the Academy, but you can do this afterward in the game.
By completing quests, opening chests, defeating Red Guard camps and threats, you can get more speedups. While the troop-generating buildings are being customized, you cannot train soldiers/troops.
Getting Guards: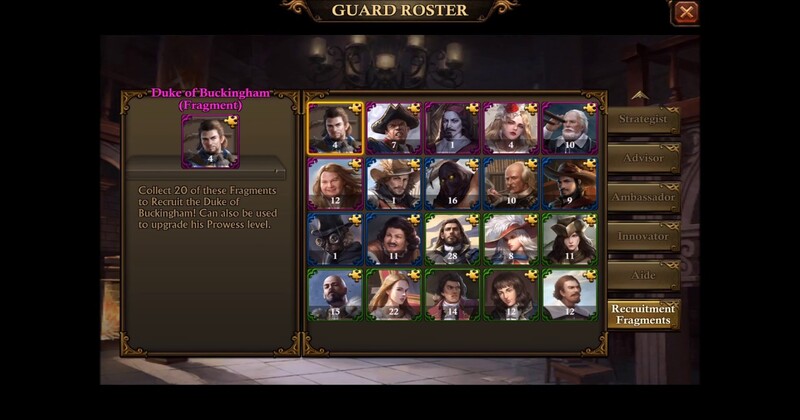 The recruitment hall is built towards the left of the castle. The primary way to get guards is by recruiting them in the recruitment hall. The guard accompanies the army in any fight. Guards have several skills and astonishing powers that can lead to victory in a battle.
Normal and Master are the two types of recruitment in Guns of Glory. To get higher-tier guards, you need to use master recruitment; however, regular recruitment is cheap because the required resources are easily accessible. You can defeat Red Guard camps and threats to get recruitment banners and guard badges on the world map.
Every day three free normal recruitments are given. One free master recruitment is shown after every 48 hours. You need to spend guard badges, and for regular recruitment and master recruitment, you need to devote recruitment banners. Higher-tier guards are more substantial than lower-tier guards.
For any particular trait for your army, it might be finer to use lower-tiered guards rather than higher tier guards. To reshape your military to fight different battles with different enemies, you should collect various guards because all guards have rare skills and powers.
Events and Quests:
Quests are like chapter missions. In return for rewards, you need to perform easy tasks. Main Quests and Daily Quests are the two types of quests. Daily quests require a shorter time to be completed than main quests. By completing Quests and Events, items and different resources are unlocked.
To get daily quest rewards, you need to complete sufficient daily quests regularly. The better rewards come from the daily quest chest; however, you get some resources and items by completing daily quests.
Daily quest points are earned from daily quests. Resources, recruitment banners, keys, and stones are rewards from the daily quest chest.You get reward chests upon collecting 10, 40, 80, 130, 180, 230, and 280 daily quest points. You can get more rewards by taking part in events and doing activities.
By clicking the question icon, you can see all of your quests. There is a button called the 'Event Center' from which you can tally all live and expected events on the top right corner. By taking part in the event, you can earn recruitment banners and speedups, but that also depends on the type of event.
Chapter Missions:
To get handy rewards and resources, there are easy tasks known as Chapter missions. By following chapter missions, you don't leave out any necessary content and resources in Guns of Glory. Chapter mission tasks tell you to train several soldiers/troops, battle with several opponents or renew a particular building.
You get a bundle of rewards which includes EXP, resources, and recruitment banners after you have completed your chapter missions. There is a book icon on the left side of the screen to access your present chapter missions.
Advantages of Being inan Alliance: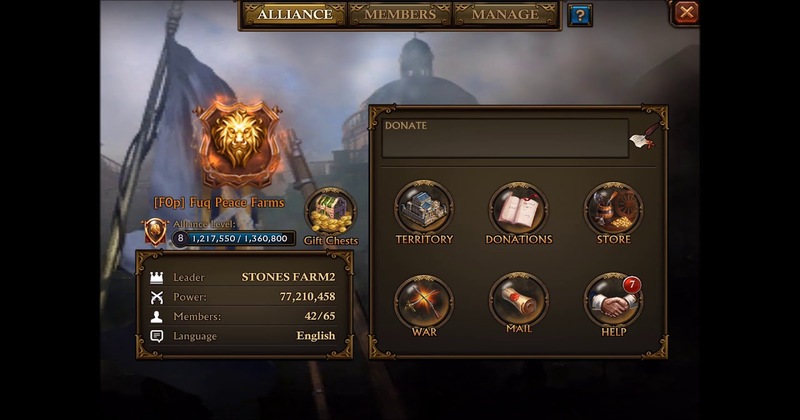 There are many advantages of joining an alliance in Guns of Glory. You receive 200 coins and can approach a lot of new features after you join an alliance. Furthermore, the game gets more thrilling because of team play. The most important advantages of getting into an alliance are that you get donations, exchange goods, the alliance store, and gift chests.
If other opponents are tackling you, your alliance members can help you out by taking part in the battle, and they can also provide you with particular items and resources. You can fight close at hand with each other in daily attacks or wars on their kingdoms once you are in an alliance.
You can earn extra or more rewards when you donate to the expansion of your alliance's territory. Alliances are on apply or recruit basis for joining. To find an alliance in the list, press the 'Alliance' button in the bottom menu. You cannot join alliances with the 'Apply' button until and unless the alliance leader accepts your application. However, an alliance with a 'recruit' button can be joined anytime by anyone.
For a beginner, join an alliance on a 'recruit' basis as you can join them instantly; however, you can enter more powerful alliances later on in the game as they are more settled.
Tips and Tricks:
Missions are critical because they will give amazing prizes and bonus items when completed, which will help you a lot to make progress in your game.

After you join an alliance, you will get protection from enemy attacks because you will receive support from your alliances. Furthermore, you will get accepted into the ranks after you find a suitable alliance.

You should save your talent points and use them intelligently because you can invest them in many talent trees later on in the game, which gives tremendous boosts in multiple aspects of the game.

Freebies are essential in Guns of Glory because you get a prize for logging in regularly, and they can help you get numerous rewards.

By training many troops, you can easily be ready for any fight/battle whenever the enemy tries to attack you, so be sure to train troops but not overtrain them too often because it can cause overproducing.

You have to ensure that you are investing in your airship because they significantly boost fights. Build it up regularly so you can always be ready.

It would be best to try to unlock new artifacts and abilities as they are crucially important to win a battle.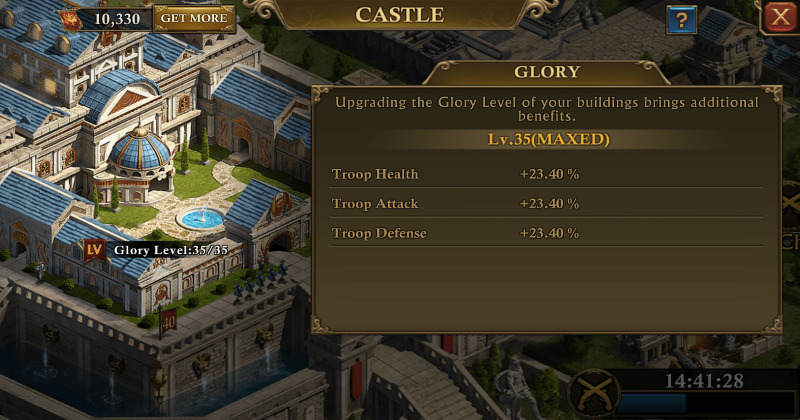 LDPlayer Feature for Guns of Glory:
There are several features that you can use to enhance your gameplay and it doesn't require a lot of effort if you are using LDPlayer emulator. You can choose to play with a keyboard and mouse to move faster and to do stuff a little bit faster than you used to do on mobile phone. You can also enable keyboard mapping settings to adjust keymapping according to your style. What more is that you can enable virtualization technology, update your graphic driver for maximum gaming performance, and much more.
Conclusion:
To improve your gameplay in Guns of Glory, there are various things to keep an eye on and know about. You have to work on your alliances, chapter missions, and other essential aspects of the game. Furthermore, you can be successful in the game by following all the tips and tricks. You can also play Guns of Glory on PC.