Soccer Manager 2022 is an exciting new manager simulation game from developers Soccer Manager Ltd. The game offers an authentic and realistic manager experience on mobile where you take control of a team of random players and guide them to success.
There are many Soccer Manager games out there on the mobile platform, but very few of them offer fun and total control over a team like this one. Even though it can be overwhelming handling a team at times, especially for new users, it is a part of the game's realistic aspect because even real-life managers often get tired.
In this article, we'll be guiding both new and familiar soccer Manager players on ways they can easily get the hang of the game's concepts, controls, overall gameplay, and ultimately how to manage their team and become the best manager there is. So without wasting any more time, let's dive into the beginner's guide for Soccer Manager 2022.
Choosing your preferred manager
---
The first thing you'll need to do to kick off your managerial journey is to choose from three types of managers.
Suit Manager – They give a team financial boost.
Tactical Manager –They provide a tactical boost for your team.
Training Manager –They provide a boost during training sessions.
This isn't an important aspect of the game because whatever manager you choose amongst the above three, you can still upgrade them to possess each of the above boosts. Every time you play to finish a match, the game rewards you with Manager XP, which adds to your overall level.
If you reach a new level, you'll be given Manager Points which you can use to upgrade your manager's traits. Be sure to save your Manager Points and use them wisely because they're very beneficial to your coaching success.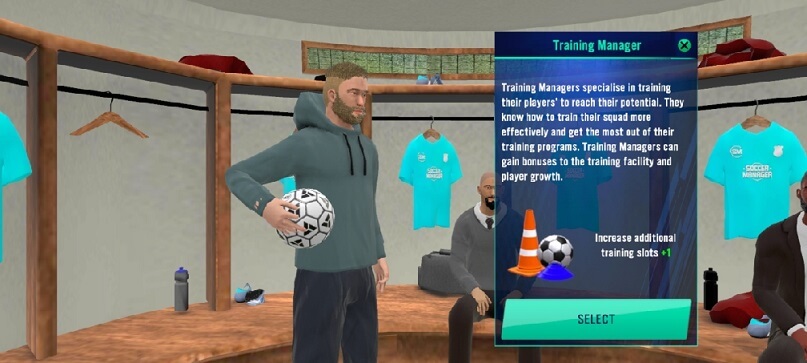 Upgrading your Club and Stadium
---
Soccer Manager 2022 allows you to upgrade the entire infrastructure of your club by using your cash budget. You can do many things with your team's cash budget but upgrading the club's infrastructure is a core aspect of the game. Every upgrade will take extensive time to complete, but it will be worth it afterward.
The game also allows you to upgrade every part of your stadium, which is an interesting part of the game. Upgrading your stadium means larger capacity, which means more fans can be accommodated to watch their team play. More fans also mean more tickets sales which will also boost your club's revenue. Upgrading stadiums also take a bit of time but is worth it.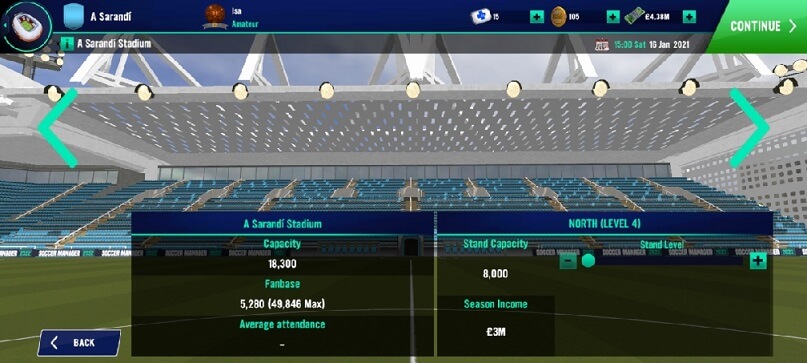 Understanding the Club Zone & Sponsorships
---
The Club Zone is your club's financial center where your upgrades will be useful in boosting your team's income in various ways. This can happen by merchandising, TV revenues, and others. Each building in the Finance Facility section can be upgraded as well. Some of the buildings will help boost your club's income, while others will help prevent or boost your players' recovery time from injuries.
Sponsorships, on the other hand, are an important part of your club's finance. There are several brands you can choose to partner with and have them sponsor your kit while they remunerate you handsomely. Sponsors, however, vary in terms of installment size, overall earnings, and duration. This allows you to decide whether you want a steady or instant income boost.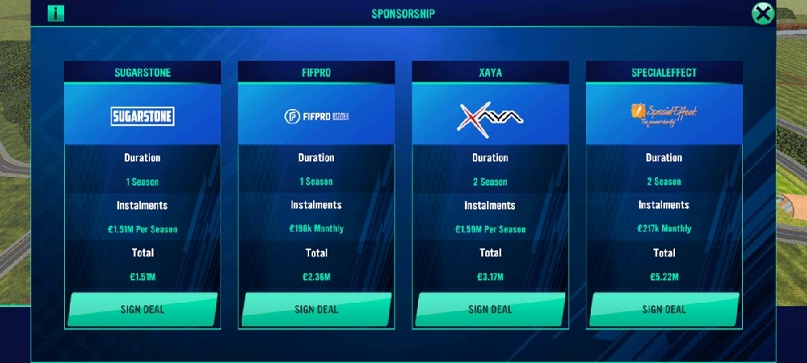 Using Scouts & Upgrading the Facility
---
There are a ton of upgradeable facilities in Soccer Manager 2022, and this is one of them. The Scouting Network lets you upgrade and control your club's scouting facilities in the game. You can send out your club's scout in search of prospective talents for your team. By upgrading the Scout facility, the number of scouts you send out will increase and boost their effectiveness during their scouting.
Like in real life, hiring a scout and sending them out is fun for coaches because you never know the sort of player a scout will bring reports on. They will also give you a detailed report on the prospective player's abilities, such as his mental state, skills, history, and much other information found in the player's report.
However, stats alone shouldn't be convincing enough to make you sign a player. First off, you must carefully evaluate the player's abilities and ask yourself if that particular player can fit into your current team. A player might be good, but he won't be any good if you have a pattern or type of squad and playing style that they cannot adapt to. And sometimes, even if a player will fit into your team perfectly, it might be up to them to join you, and sometimes they will turn down your offer, no matter how generous.
Training Grounds
---
The training ground is a very important facility in Soccer Manager 2022, where you'll train your players by putting them through intense training activities. Afterward, you can see the individual performance and progress of your players in training. The training ground is yet another important facility that requires upgrades. If you upgrade it, your squad's training capacity will be increased, and the player's effectiveness towards training drills.
The training ground also gives you access to each player's training report, where you can see how they're performing. Players showing stable signs of improvement will continue to grow, while those who show signs of declining will have lesser quality on the pitch. Always keep an eye on your player's fitness during or after a match. Training is one of the best ways to ensure that your players are fit and ready to go every week.
Conclusion
---
There are a lot of features in Soccer Manager 2022, most of which you'll have to discover yourself as you play on. Another exciting feature is the Youth Academy. The Youth Academy consists not of scouted players but young players from your own club that are yet to make it to the senior team.
The game allows you to view all of the youth players in the academy and their respective stats. Upgrading the Youth Academy also provides a boost in the youth players' performance. And you can always bring up a young academic player to your main theme and give them a chance to shine early on.
We hope our beginner's guide on Soccer Manager 2022 has been helpful to you in your managerial journey.