Soccer Manager 2022 is the latest installment of the Soccer Manager simulation games to control your club. You lead it to success by training the players, upgrading your stadiums, signing new players, selling some of your own, recruiting players from the youth academy, and many more.
The game has many fun and exciting features to offer players that will bring that managerial experience to life in so many aspects. Soccer Manager 2022 delivers new and improved features that players who have stuck with the game since Soccer Manager 2019 will appreciate.
So in this article, we'll be reviewing the game and revealing its positive and negative sides. So without wasting any more time, let's get into the review.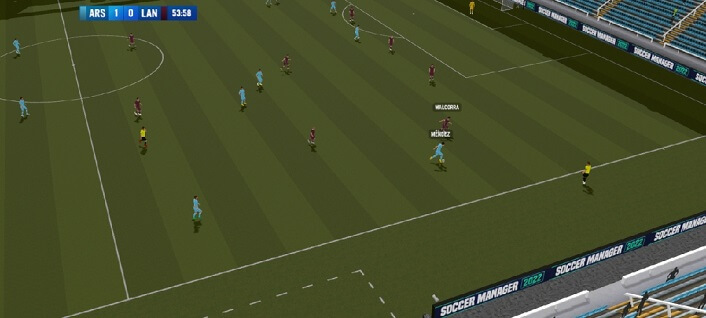 THE GOOD
---
Improved Gameplay Visuals
Soccer Manager 2022 has improved visuals and UI that take it to the next level compared to its predecessor. The game's all-new visuals and UI of the lobby screen appear a lot better than last edition's. Players will notice that other than the change of color, which also looks better than last year's, the developers have reorganized the game's massive block of contents which invalidates the need for vertical scrolling.
The 2021 version offered a rather long lobby menu which you'd have to scroll down to see modes stuff like stadium overview or league tables and others. But this latest installment neglects that idea by bringing it all into a much smaller component that fits into the main lobby screen.
While it's not a major inclusion to the game's new release, it summarises what the developers were aiming for: to allow players to tap and swipe less to get to where they want. Soccer Manager LTD aims to create ease of play for mobile users, and so far, they're doing a great job at it.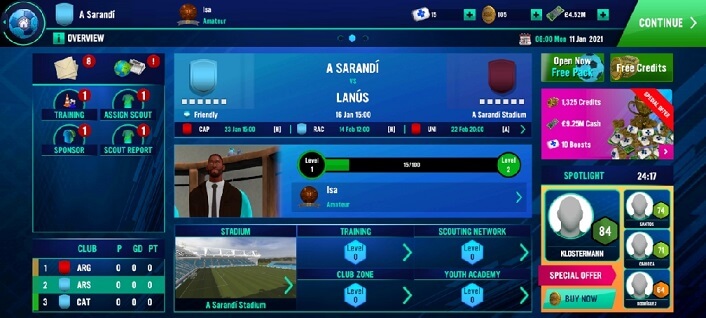 Several ways of upgrading and improving as a Manager
Soccer Manager 2021 first introduced a manager progression system where players can become much better managers by upgrading them in certain key aspects and improving their skills. This new installation builds on that feature by introducing additional skills alongside your manager stat summary, upgraded using skill points.
Existing players will easily understand why the developers chose to implement this feature, as it'll help them in both the flexible and practical aspects of their coaching career.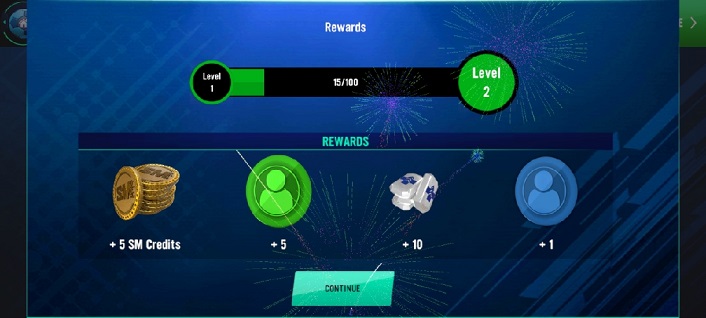 Pre-Season Tournaments
In Soccer Manager 2021, there were pre-season friendlies that players could set up on their own and play against other teams. But in Soccer Manager 2022, players can now conversely compete in pre-season tournaments as well. These tournaments aren't major, but they'll allow you to play a set of quick matches against other teams to test your tactics and get your players up to speed ahead of the new season.
As a manager, you can choose from three different opponents options, with the third option usually consisting of stronger and more challenging opponents. But if you can defeat them, the cash reward is worth it.
Player Intelligence Boost
Soccer Manager 2021 introduced player interaction which players ever since embraced. Soccer Manager 2022 features improved player interaction. For instance, if you have an important player on your team and that player knows they're crucial to your team's success, they'll request an increase in wages which is a real feature that got better in this new installment.
Another aspect of player interaction is the bench. If you drop a player often ahead of matches, it'll make them wonder whether they're still needed at the club, and some players who are unable to make it to a match will call in sick.
These are some of the interesting player interactions that this game offers, and with more updates underway, we can assume the developers will add more features. Ultimately though, you can't keep all your players happy because, in the end, you must prioritize some over others.
Music and Soundtrack
The game's music and soundtrack are pretty basic but good enough to keep you invested in the game as you watch your team play or scroll through the transfer market. They're some good songs used in the game as soundtrack but as you may well know, using popular songs attracts higher copyright fees.
The music used in the game's menu screen fits very well into a soccer game which almost gives you the feel of playing the likes of successful soccer titles such as FIFA and football. Nevertheless, you won't be disappointed with the soundtrack choices for this game.
THE BAD
---
No tactical improvements
The developers seem to have ignored the tactical aspects of the game in this edition as we did not notice a change in this side of the game. Despite the massive makeover to the tactical aspect in the previous version, many of us expected to get a similar makeover in the new installment as well.
The tactical aspects had improvements quite alright, but they weren't exactly major improvements like the improvements we've seen in other aspects of the game. Perhaps future updates will have something major in store for players in the tactical/management section.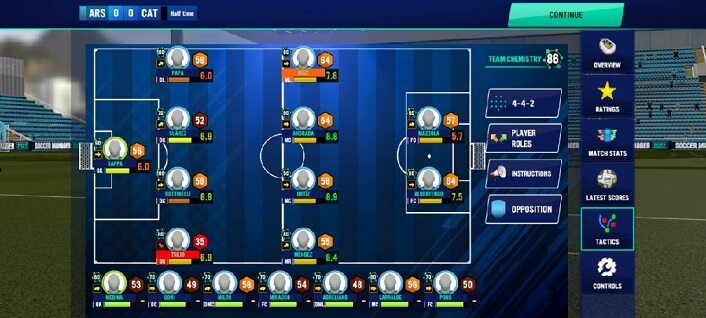 Conclusion
---
Soccer Manager 2022 has a lot to offer, and there are just so many features that players will admire from this new installment. The game takes inspiration from former releases and puts them to good use by touching on various aspects to improve the gameplay experience.
The 2022 version comes with more features and improved visuals, which ultimately places it above its predecessors. The game developers have achieved what most Soccer Manager developers often fail to achieve, making a new Soccer Manager game that betters the last one.
With the new and improved graphics and visuals, players with mid-range devices will most likely enjoy this new installment better. A stable internet connection is also required to play this game.