Welcome to another popular series of the game created by Gravity to the gaming world. This becomes a popular MMORPG as a huge free-to-play MMOs and has a peaking global reach with it to have success. There were so many spin-offs coming into the gaming world from Gravity, and even there were sequels as well. But none of those versions and series has reached the success of the original.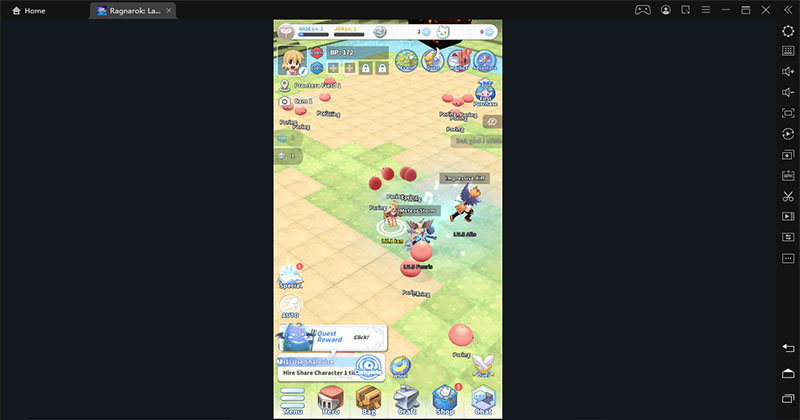 Now we all have a releasing genre that is different from the original, and this one is a new Ragnarok game.
We can identify this game as a new unique kind of RPG, and random dungeons surround it. You can see the usual craft item system as the original game is going out here and there, a method for enhancing your heroes.
Ragnarok Labyrinth New Release
Ragnarok Labyrinth is a role-playing game by Gravity globally released on March 23 except the country China, Hong Kong, Taiwan, Macao and Japan. This is based on the stages with some monsters, and those are clearly from the world of Ragnarok. And also, there is a unique featuring kind of maze dungeons as well.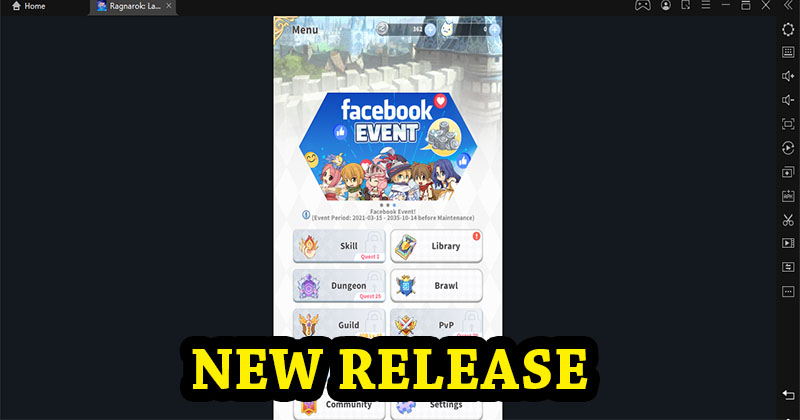 The Gravity is targeting here are the newest gameplay elements in the original Ragnarok Labyrinth. There is a unique feature called Sharevice here, and it will enable all the players to grow their all characters. You can do it by sharing characters with some other users. So it makes this game unique.
Gravity clearly states that they have made this game unique from other games, and they have used Ragnarok IP to give a whole user support experience for its players.
There are only simple characters included in this gameplay, and you will see some different kinds of content as well. Those can be named PVP and Labyrinth. So it is sure that this game has very impressive and interactive features to enjoy by every player. You can enjoy this game in 11 languages like Chinese, Thai, English, Indonesian, Thai, Tagalog, Korean, Spanish, Malaysian, Portuguese and French. So it will clearly have brilliant user-friendly features.
How can you Download and Play Ragnarok Labyrinth on LDPlayer?
If you want to Play Ragnarok Labyrinth PC, you can use the best emulator LDPlayer to make it more effective and advanced with new features. LDPlayer is the best android emulator to play mobile games on your PC and gives you the best opportunities to be better at gameplay. These are the steps to download and play Ragnarok Labyrinth on your PC.
First, you must install LDPlayer on your PC or to the Laptop

Open your installed LDPlayer and search your game Ragnarok Labyrinth on the play store by itself.

Install Ragnarok Labyrinth into your LDPlayer

And last you are free to enjoy every step of the game with the best features on LDPlayer
Use LDPlayer's Keymapping feature to deal with better movements and controls over the game and you will have your own kind of controls through it.
What are the new codes 2021 and the list?
You can gain Codes through a limited expiration date or within some redeems by the players. So obviously, there is an expiration date for each, and some of these can be aren't working anymore. Make it a fact in your mind. Remember to type each code, just the way they are, and please pay severe attention to their capital letters.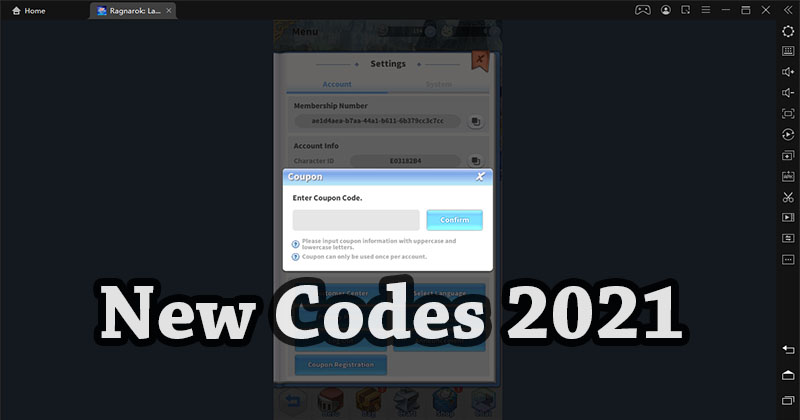 These are highly case-sensitive, and if you miss one word, it might not be working. So here are the coupon codes for March.
There will be two codes as Global and SEA. The global code for Ragnarok Labyrinth is "LabyrinthG". It will give each player a costume box with 100,000 Zeny. This code will be expired after April 30, 2021. Following are the rest of the codes of the game.
GoodLuckTY - you will gain a SEA Version of Ragnarok Labyrinth

WLoveYou - you will gain a SEA Version of Ragnarok Labyrinth

StayWithUs - you will gain a SEA Version of Ragnarok Labyrinth

iloveRO – you will gain a SEA Version of Ragnarok Labyrinth

Labyrinth - you will gain a SEA Version of Ragnarok Labyrinth

PlayWithRO - you will gain a SEA Version of Ragnarok Labyrinth

MerryChristmas - you will gain a SEA Version of Ragnarok Labyrinth

Christmas2020 - you will gain a SEA Version of Ragnarok Labyrinth

Santa2020 - you will gain a SEA Version of Ragnarok Labyrinth

ChristmasEve - you will gain a SEA Version of Ragnarok Labyrinth
How can I redeem it?
Each of these codes is including some surprise boxes, currencies, and costumes as well. What you get from these coupons or the gift pack codes is really worth it for your gameplay, and it even increases the gameplay into a better version. So if you want more than level-ups for your game, you have to redeem these codes. But how can you do it? Just don't be afraid. It is a way too easy process, and you can do it with some simple instructions. Here are them.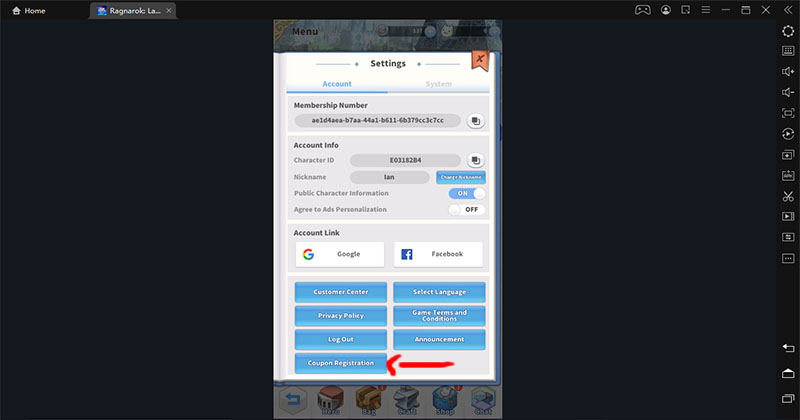 First, go through the game Ragnarok Labyrinth, and you will see a game tutorial come up to the first. The tutorial is the first phase of the game, and it can teach you the basics of the game. Any new player can learn the fundamentals of the game by following this tutorial, and it is valid for the coupon codes as well. If you want to redeem the coupon codes, you have to go through the tutorial and play it first.
When you foo up the tutorial, you will see an event button that emerged on the playing screen. You have to tap on it.
After you went to the event button, you have to keep a scroll. Scroll until you see the banner that instructs you to find all hidden coupons. You have to tap it.
Carefully go through our coupon codes and enter one of them here. Then tap the confirm button. Make sure to type them precisely in the way. Don't change the uppercases or lower cases; otherwise, you will not get the gifts.
After you are done with these steps, you will get your gift and rewards quickly, and they will go to your mailbox. Make sure to claim them to get your rewards.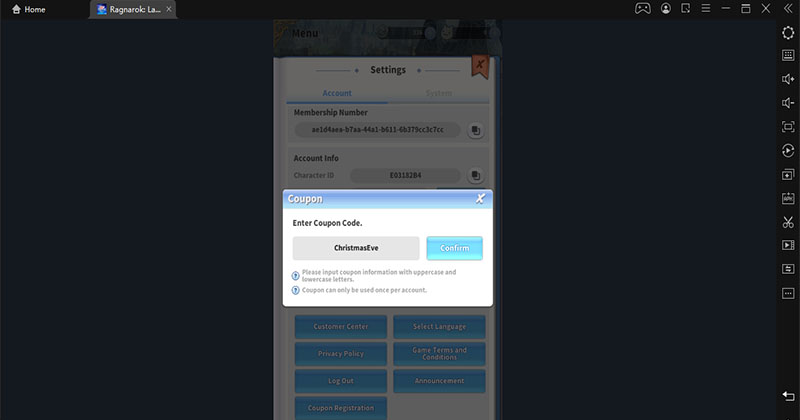 So as we mentioned earlier, these coupon codes will be changed according to the time and time to time you may have to find them again. These are not lifetime coupon codes because they do expire. And be very cautious on their spellings. To b better results on your gameplay, it is better to update your Coupon codes; otherwise, an expired coupon code will never work for you to get any kind of reward.
Conclusion
The late march release Ragnarok Labyrinth would be a great experience for our gaming world. This is not the same as the Labyrinth of Ragnarok, and this is a totally different game. Every PVP, game scenarios, gameplay and each skill, are set with some unique variations, and now this is simple for any gamer. Gravity has taken action to bring up a totally new masterpiece to the gaming world.
So those are love to play role-playing with some unique adventures, this one is for you. Enjoy unique PVP and game plays with the cutest characters, and Ragnarok Labyrinth would be a perfect gift for you in this 2021 March. So grab your game with LDPlayer and enjoy the adventures.