Are you confused about how you can get free spins for Coin Master? Well, you've absolutely come to the right spot! The game's addicting nature has taken the lives of players in a good way. However, sometimes you might not just be able to get to the next level because of regular spins. We're going to be talking about how you can get free spins in Coin Master and everything else you need to know about the game.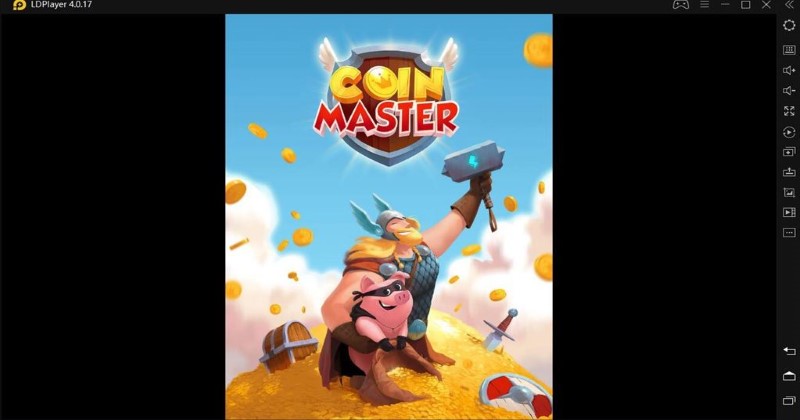 Coin Master June 2021 Spin Codes:
These codes are perhaps the easiest way for you to always get tons of spins and coins. They will be updated every day. So, make sure to tune into this article to always have access to the latest codes!
10th June 2021:
9th June 2021:
April 25 Codes:
How to get Free Spins and Coins in Coin Master?
The game provides you with multiple different options to help you get free spins and coins. However, you need to be really vigilant in your choices, or else you might end up missing out on some good opportunities.
We're going to be updating this post quite often to make sure you are always up-to-date on what you need to do throughout your journey.
Social Media is the Key!
If you don't know already, Moon Active, Coin Master's developers provide you with tons of links every day which help you get free spins. This helps you get a lot of free coins and spins every day with no trouble whatsoever. Make sure to like their page on Facebook and follow them on Twitter too!
Use your E-mail:
After you have logged into the game, make sure to provide the developers with your E-Mail. Don't worry! You won't be bogged down by any spam. It is just a quick and easy way for you to get a link for free spins e-mailed to you every single day that helps you in your grind.
Keep your friends in the Loop: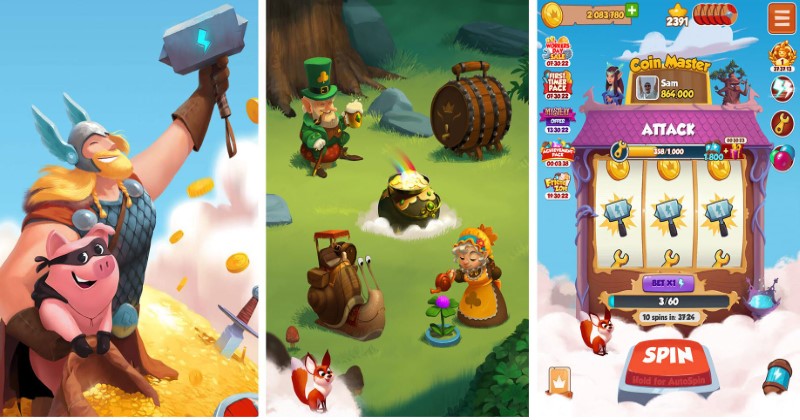 In order to get an absolute ton of free Coin Master Points, you'll need to invite them through Facebook. By doing so, you can get 40 free points. They won't even need to play the game. Just have them download Coin Master for free on PC or on their Android device, and you'll be getting the spins. Do note that you can only do this one. However, one plus side is that your friends will end up getting the spins too!
Request Spins from your Friends:
Once you enter the game, make sure to request spins from your friends. If they do end up sending you them, they won't run out of them, neither will the spins be deducted from their own account. If you have 100 friends online, you can easily get thousands of coins every day by just pressing a few buttons.
If you are unable to find active friends who play Coin Master, you can always look at the official Reddit page to integrate properly with the community.
Don't Forget To Level Up Your Village:
Whenever you want to level up your village, you will be able to get tons of free Coin Master Spins. However, you will need to be spending a lot of gold in trying to improve them. Make sure to purchase every single one of them, which also includes improvements. However, make sure to balance your spins, so you do not end up running out of them.
Get Into Your Spins:
Perhaps the most ironic part of the game is that you can get tons of free spins by just spinning! There's a high chance for you to get a bunch of extra spins, which let you purchase new buildings and improve them. If you end up picking a chain of spins, you can easily get about 200-1000 free spins!
Wait Before Your Next Spin: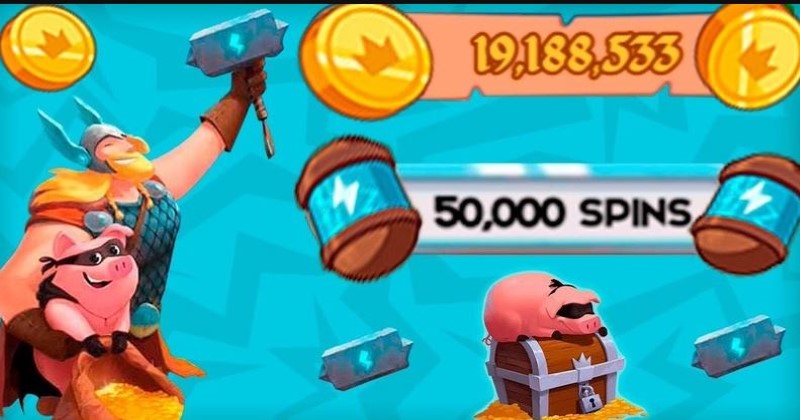 Before you go for your next spin, think about it, is it really worth it? In most cases, you will end up not spinning just because you get five extra spins every single hour. You'll be able to hold onto a maximum of 50 hourly spins at any particular point.
The easiest way for you to never waste any of your spins is to set a reminder on your phone to start playing the game every 5 hours, as if you don't, you'll end up wasting your spins as they won't accumulate after 50. As you start getting better at the game, make sure to take a look at these Coin Master tips and tricks that help take your gameplay to the next level.
How do I purchase Spins?
If you want to get an absolute plethora of Spins, the easiest way to do so is to buy them from the shop. The game usually has tons of deals on the weekends. So, if you've decided to spend money, make sure to spend them on the weekend as there's a high chance you'll end up getting more spins than usual!
LDPlayer Features for Coin Master: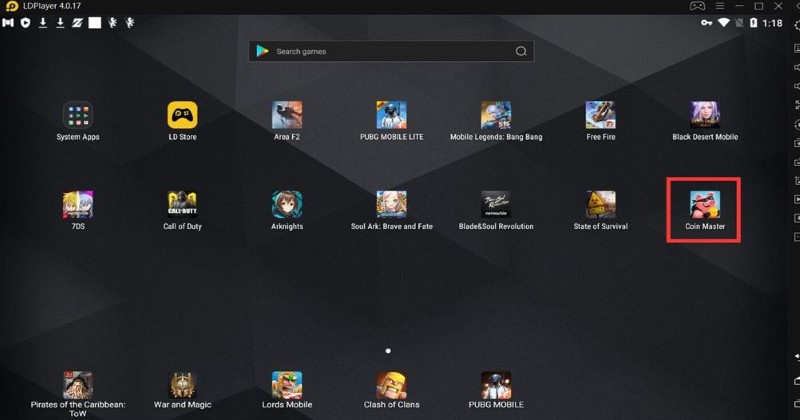 LDPlayer is the best Android Emulator out there for almost all applications and games, including Coin Master. It has tons of unique features that help take your gameplay to the next level. For example, you can take advantage of LDPlayer's key remapping to quickly change your key binds, allowing you to play the game exactly as you would play any other standalone PC game.
Conclusion:
The developers of Coin Master have certainly allowed players to get tons of spins and coins only if they are vigilant enough to look into the game every day. If you haven't already, make sure to follow the game on all their social channels mentioned above and to stay tuned into this article as we'll be consistently updating it with new codes that you can use every day!