Hey knights, how is your favorite Princess Connect Re: Dive? It has been exactly six months since you all knights started your journey with Princess Connect, and the Crunchy Rolls have decided to give you some spice on the adventure with their six-month anniversary. It feels like the game has accomplished more in this little time frame with summer treats, vampire hunts, and plain exploring to deadly hot lands, and it has been more.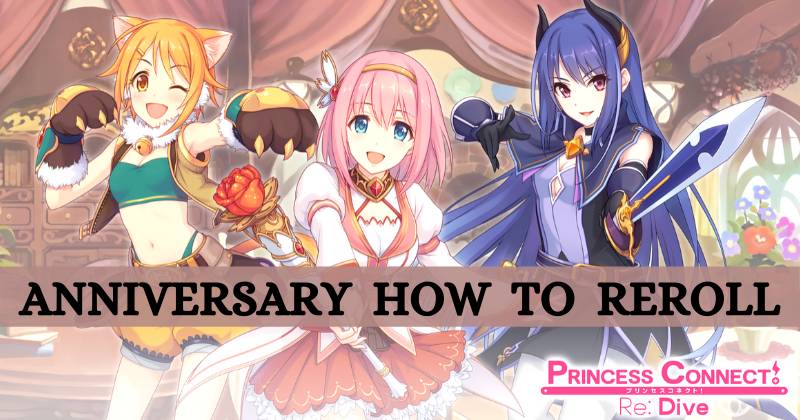 To celebrate this special event, Crunchy Rolls came up with several campaigns to ring a bell to the anniversary. What is more exciting is it will offer 110 total rerolls for free on players. And there are many campaigns to offer on players here, and you should not miss this opportunity in your favor. So what is here and what do we are going to get? Download Princess Connect Re: Dive on PC and let's have a dive into offers. This is the summer with a bang.
Half Anniversary Gacha
You all players are getting a special new summer character to share up with the game. This is the greatest thief on Astraea, who is called Tamaki, and she is going to do the summer with the best hit to the game. There are many skills included in her dedication to stealing TP on her enemies, which are not the most fantastic things. Tamaki is highly capable of dealing with massive damage dealing. Here there are showing waves more significant than the meowntain on Tamaki.
Tamaki in here is a limited-time character, and she will not be added to the main leading lineup of Premium Gacha once she ends her limited gacha. What is precisely meaning here is that you need to rush up before her time ends to catch this impressive crafty cat.
There is something more added as a special item here on the Half Anniversary. That is the doubling of 3-star character drawing rates on the gacha. This really means that players get a bigger chance of finding the exact characters they are searching for. This is a golden opportunity for the players, so make it so much use on your gameplay before the time runs out.
The Tamaki on the Half Anniversary Gacha will be running over for 17 days, and it starts from 23.00 UTC on the 1st of August. And this ends at 22.59 UTC on the 18th of August.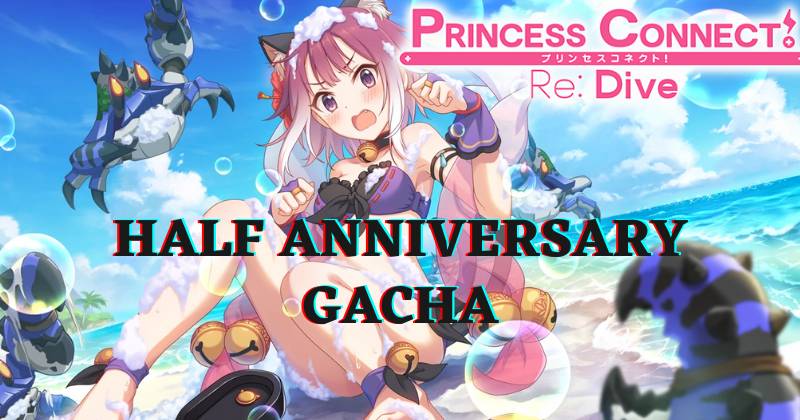 Daily Free 10 Draws
This is the main thing that we will talk about as this is a special type of reward to the players. Princess Connect Re: Dive is bringing daily ten draws for free with a continuing on the half anniversary. Yes, you all saw it right. This offer will be available for a limited time, and there is a chance of performing ten rolls for each day within the gacha of Half Anniversary.
So what is it mean? You are getting a total of 110 free rerolling chances to grab the limited-time hero Tamaki the summer character. This may be any other unit you need for the roster, and don't miss out on the chance. Daily ten draws are boosting up the 3-star draw rates. And all those stars are going to be aligned with a perfect anniversary.
As there is every day rerolling on this new anniversary, you can use LDPlayer to reroll on the game for your favorite new hero. This way, you will not waste so much time as usual, and everything will be quicker than you expect. Try these steps for your rerolling in here.
Download LPDlayer onto your PC and install it
Search the Princess Connect Re: Dive on LD Store and download, then install it through the emulator.
When the game has finished with downloading, without opening it, you should open the LDMultiplayer tool. Takedown your first emulator and create some clones from it. You are eligible to create as many clones as you like depending on the disk storage.
Open all clones of the emulator and click the feature

Synchronizer.

This way, you can bound all your players for once and select them all and start syncing them all.
Start your Princess Connect Re: Dive on LDplayer by a guess account and

reroll

to have this enjoyment of freerolls.
Thus half anniversary gacha for 10 draws campaign free rerolls will only run for over 11 days starting from the 1st of August 13.00 UTC and going to over at 12th of August 12.59 UTC.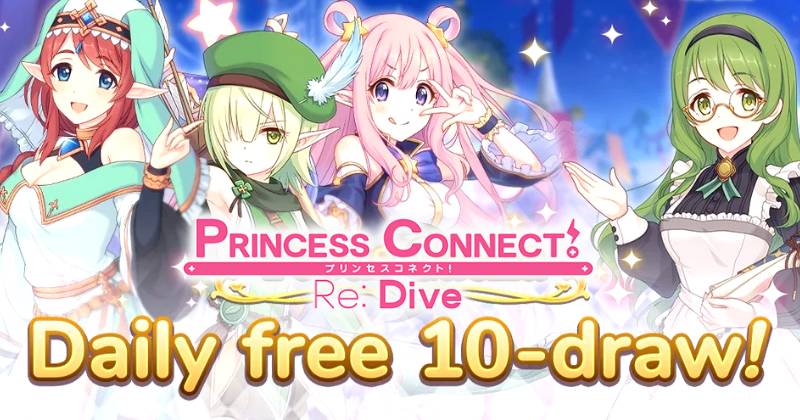 Battle Arena Resetting and Bracket Shuffle
And here, you have to rank up on the battle arena because the game is resetting its usual rankings of the battle arena, and they are shuffling their brackets. This is a method the game has used to spice up their meta and offer everyone the newest chance to shine by mixing out the brackets of the battle arena.
In here, players' ranks are resetting to the bottom, and they have to work back to get to the top to claim the crown of the battle arena. There will be refreshed rewards and the brackets, and there is also a resetting of the ranking rewards on the first time. So players are getting more chances to take jewels to climb up the ladder.
Battle arena resetting the bracket shuffling occurs from 16th of August to 17th of August on 23.00 UTC to 5.00 UTC.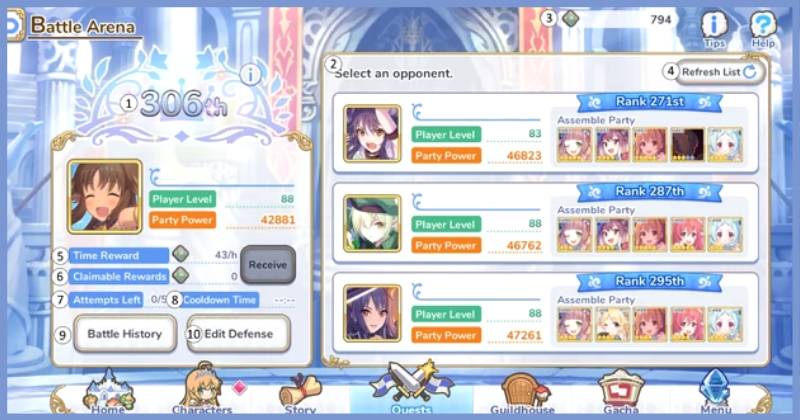 New Limited Time Furniture
After having an extended summer vacation, we are heading back into the guild house to have many valuable items. Now you have the newest set of furniture, which has been themed by an aquatic them, and you have the chance to head under the sea with your own guild house.
You can take this furniture set starting from 1st of August 23.00 UTC, which ends on 4th of September. So take the chance while you can. The list of aquatic-themed furniture is as follows.
Blue shell cushion

Flufftastic sea drake

Floor aquarium

Pink shell cushion

Coral ornament

Ocean partition

Tropical fish stickers

Ocean stool

Seabed flooring

Seabed wall

Undersea background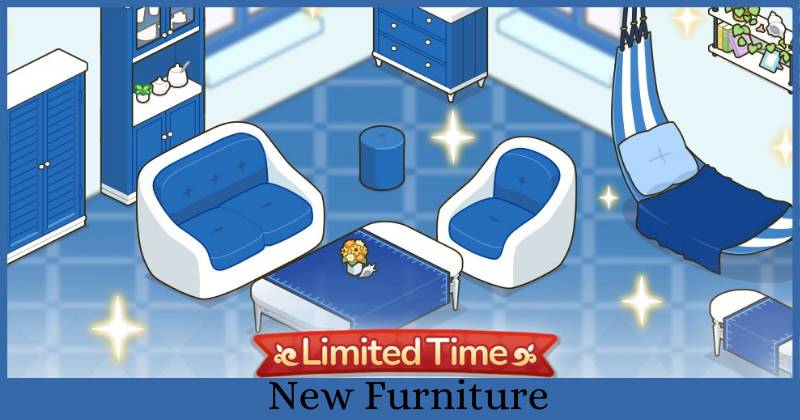 Updating
In August, Crunchy rolls are unlocking area 15. This way, they are making the dangerous trek onto the Thalia Volcano to have a collection of new equipment with the newest battling monsters, and it will also unlock many from the main story. There are items that players can take from area 15, and they are allowing them all to tank up the characters into five slots for the rank 10. And also, players can start the main story from chapter 8 to episode 7.
In addition to these, you will find the hard stage nods along with the Memory shards on Mimi, Yui, and Arisa. There is an increase in the story content and the new stages by increasing the level cap to 107. The newest area, new story, and increased level cap are happening here after the 13.00 UTC of 9th of August.
Hard Quest Dropping 3x
This way, Princess Connect Re: Dive continues the supercharged triple events series and triple drops heading back into the challenging quests as the campaign of Hard Quest Triple Drop. During this campaign, players can collect three tomes of equipment with any other dropping items while completing the challenging stages. This time is for you to collect more Memory shards from your favorite characters and raise their all powers.
This campaign runs for over seven days, starting from the 29th of July at 13.00 UTC to end on the 4th of August at 12.59 UTC.
Dungeon Mana Double Drop
In here, players are receiving the double mana when they are completing the Dungeon stages. This double drop campaign lasts for over eleven days, starting from the 4th of August at 13.00 UTC. And this is ending on the 14th of August at 12.59 UTC.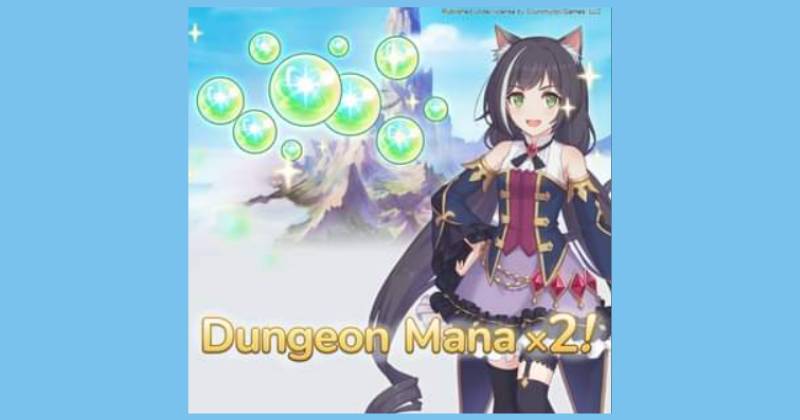 Conclusion
We are ending up the Half Anniversary details of the Princess Connect Re: Dive with these all details. These all are designed for the players to reach up on the game and as a celebration of the game's six months. So before time runs, take the maximum advantage of your free 110 rerolls and create some more interest in your gameplay.