Hey, gamers. We have already joined the fighting clan against the real opponents in humans with Mobile Legends bang Bang Hero. So what is now with it? This MOBA game has come way too far with its developments and added features, and smashing with outplays came to another destination with the advanced server update path 1.5.76.
Today in this article, we will know everything that comes under this new patch on the advanced server, and let's see what we got in it. To enjoy the latest advanced server updates, you can download Mobile Legends on PC by LDPlayer.
What is the Advanced Server of Mobile Legends Bang Bang Hero?
The advanced server is known as a test server for the game, and once there are new contents released, it comes initially for this advanced server. This is a separate server from the original one, and it will be different from the heroes, their skins, and so many other things from one player's server to another server.
There is an eligibility to choose an advanced server, and if you wish to enter on this, you need to fulfill some requirements. The character you have chosen has to reach level 15, and they should have a connection quality of stable to be eligible for an advanced server. Players have to note that they will only play stable classic, brawl, rank, or other matches when they enter into this server. If you engage in other matches, the players you wish to engage with should have a stable connection within Southeast Asia.
Updates from the Advanced Server patch 1.5.76
A new Hero
In this new patch, you will embrace a new hero as follows.
Phoveus – Shadow of Dread
Phoveus wi be a powerful hero with the advanced server patch 1.5.76, and he is a fighter. However, Phoveus is punishing the heroes who are using the blink skills.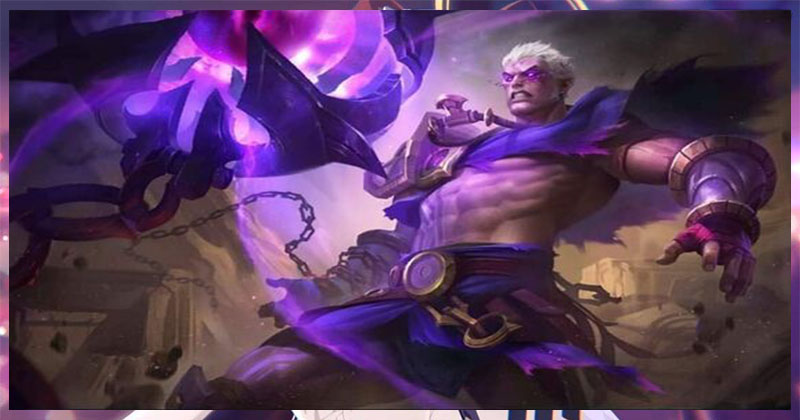 Skills
Demonic Intution – Phoveus has a weapon called Astros, and it can hold on to the mysterious powers. This weapon will be sensitive to the fast-moving prey.
Malefic Terror – smashing the ground and unleashing the Astaros Dread and damaging the enemies hit with magic by reducing their speed.
Astaros Eye – summoning the Astaros Oculus, which can watch the enemy by reducing the speed.
Demonic Force – the weapon Astaros is keeping an eye on an area of 10 yards, and if an enemy charges or blinks, the weapon is activating a cast a mark. So Phoveus will blink suddenly for these enemy areas and put a fierce blow to magic damage on them.
You need to remember that summoning this hero should be done with a first summoned bot. the whole process will happen in the training camp. Players have to summon a bot and they have to do it before the ultimate, and you will gain a chance to use that ultimate for a bot. We hope that this issue will be solved with the next update.
Revamp Heroes
There are three revamp heroes that come with this new patch.
Karina – Shadow Blade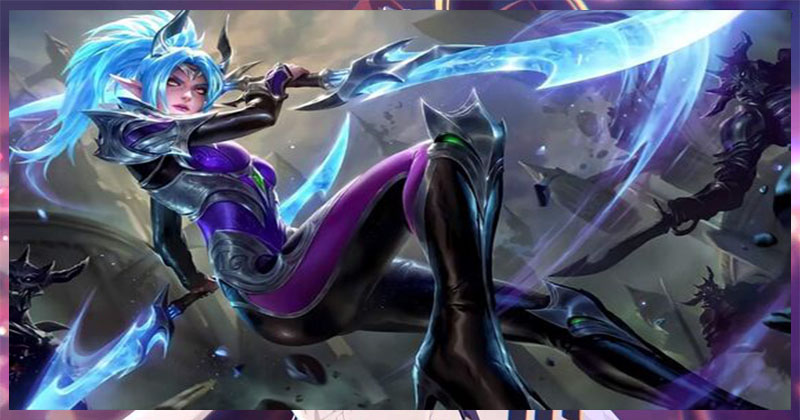 Karina is a melee assassin, and she is a hard-hitting hero. This hero has a high benefit of killing with a combination of significant bursting damage, and her abilities are very effective for the gameplay.
Skills
Shadow Combo – when landing on a three-hit combo, your enemies will be more damaged. And also, the triggering shadow combos can reduce the skill 1 and 2 cooldowns of Karina.
Dance of Blades – flourishing the weapons with a flurry and blocking all kinds of basic ranged attacks. And also, her weapons can hurl on a shadow blade at enemies.
Dance of Death – Karina can brandish the blades, leading to severe physical damage to the nearest enemies.
Shadow Assault – locking the enemies and charges at them
Bane – lord of Heptaseas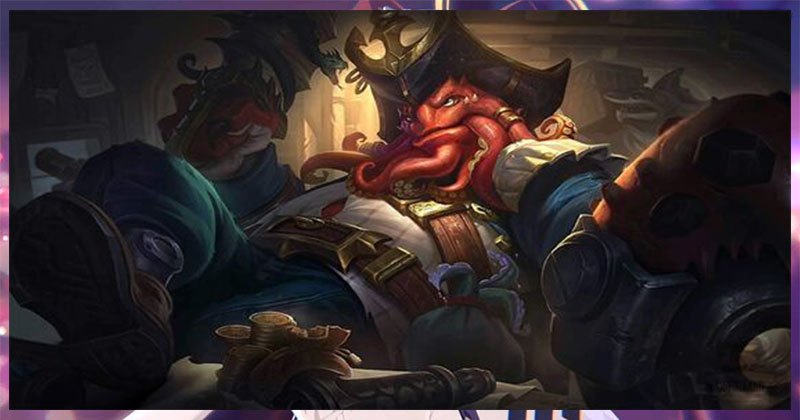 Bane is a fighter, and he can disrupting the enemy formations with the use of his ultimate. Additionally, Bane can select a playstyle of poke or a burst.
Skills
Shark Bite – changing the stacking on passive, and when Bane casts a skill, he will gain a stack. The primary attack consumes one stack, and it can lead to physical damage to the nearest enemies.
Craw Claw Cannon – gaining a passive stack additionally, and it happens when skill 1 is attacks are bouncing through the enemies.
Deadly Catch – ultimate of the Bane will not reduce the attack speed of targets anymore
Alpha – Ultimate Weapon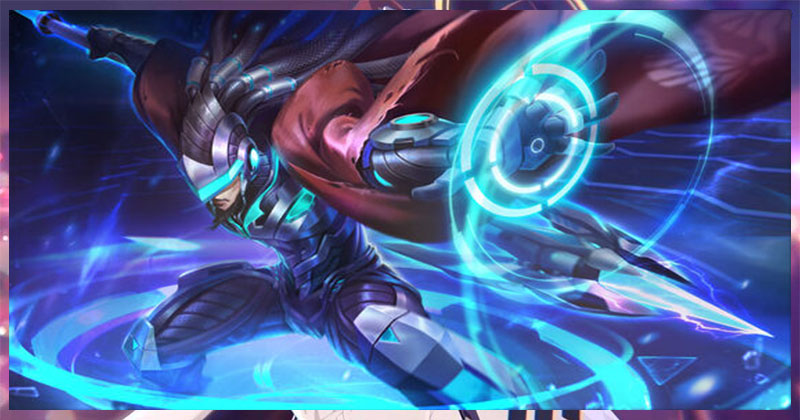 This is a hero who is more advanced with technology, and he is a fighter hero. He has some superior skills with them and the ability effects that have combined with the support of effective fire. It comes from the Beta and also will come from various CC skills along with healing ability.
Skills
Beta Advanced – summoning a beta when every time using skill and can lead to attack and mark on the targets. Beta is launching laser strikes to slow the targets, and its first two lasers are dealing with severe damage. And the last one is an AOE attack, and It gives heavy damage.
Rotary Impact – launching a slash forward and damage physically to the enemies by slowing them.
Force Swing – when the charge has been done for a while, this hero will strike forwards to the enemies with a fan shape area, and he deals with physical damage with it. Every hit he does will restore the Alpha's HP.
Spear of Alpha – Alpha is commanding the Beta to smash on a specific location to have physical damage and a stun inflict. And also, Alpha will ly over these areas and deal with significant damage to his enemies in the path. He will knock them and smash them down to slow these enemies.
Non-Testing Heroes
There are also non-testing heroes added in this new patch, and there will be six as follows.
Ruby
Ruby has got a burning fight spirit after Roger passed his one to her. So now she is more capable of the scythe, and Ruby became nimble than before. Now he can unleash the more effortless movements, and ruby has an obsession for offensive tactics.
Let's Dance – granting the defense by jumps

Be Good – 40 to 25 mana cost

I'm Offended – reducing the front skill swing slightly
Nana
Nana is growing so adept with the new patch, and she now can control magic power more than ever. In addition, Nana is capable of creating impressive strides with her mana efficiency.
Magic Boomerang – base damage up to 200-300 to 220-320 and mana cost up to 65-115 to 50-75
Molina Smooch – reducing the chase duration of Molina and increasing the chase speed
Diggie
It has been missing her alarm for years, and now with the new patch, the alarm is more likely not to work.
Auto Alarm Bomb – reducing the chasing duration of the alarm of Diggie and increasing the speed of the chase
Paquito
With Paquito, it does not seem to perform well and pull punches well with the combo ultimate. But we hope that Paquito will strengthen in enhancements with his control effects and the offensive of the ultimate.
Heavy Left Punch – 110% to 120% field ratio
Jab – bonus on the physical attack for damage
Knockout Strike – 600-900 + 150% uppercut damage and 450-750 + 120% physical attack
Beatrix
Beatrix has been holding for a long and its the right time to get her back
Gloo
Ultimate of the Gloo has a gradual effect on the battle, and now he has more opportunities to use it. So it makes Gloo closer to the other tanks.
45 – 35s to 55-45s of cool down
New effect for entering a 10s cooldown when the nearest enemy dies
25% - 35% speed for the movement
To have a better key movement, you should use the keyboard mappings on LDPlayer for Mobile Legends Bang Bang Hero, and it will lead you to have the best key controls with your gameplay to make it best.
Conclusion
The patch on the advanced screen will let you have a unique experience with new gaming characters, and it is a new gaming experience than the usual gameplay. So please make use of these details to know everything comes under this patch, and let's make use of the advanced serve updates better.