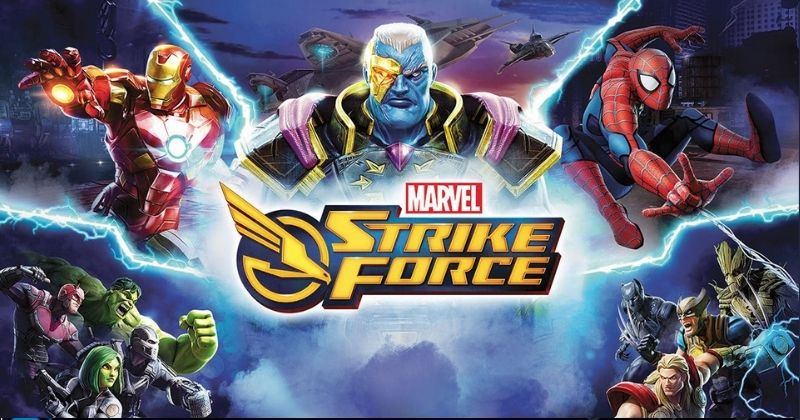 Marvel Strike Force is a turn-based role-playing game available on both Android and iOS platforms. Its developer is FoxNex. It was initially released in March 2018. In this game, there are multiple super Heroes and characters. The characters selection is the first and important part of this game. These characters are available on different Orbs. The players can unlock these characters by opening the Orbs.
There are many trios in this game. If you want to become strong in this game, you must know Orbs management and top trios.
Orb Management
There is a great importance of orb management in Marvel Strike Force. It is not easy to manage orbs because there is no single orb, but this game includes multiple orbs. These orbs are Blitz Orbs, Character Orbs, Gold Orbs, Raid Orbs, etc. Our orb management guide is especially for those gamers who do not want to spend more money on this game. It also helps beginners because beginners must understand the mechanics of the game. This guide helps you to progress smoothly in the game without investment. Please read this guide carefully; it will uplift you from the beginner level to the game level.
Open character Orbs to select the best characters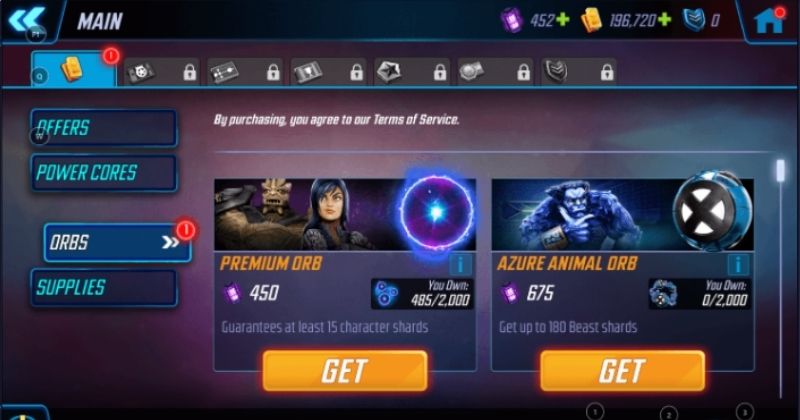 To become strong in this game, you need to select the best and powerful character. Beginners must open all the Orbs. The most necessary for beginners is to open character Orbs. This game is about characters collection, so the players have to ensure that they collect the best character from characters Orbs and make the best roster. The characters shards have great importance in this game. The Premium Orb includes 130 best characters. If you do not open the characters Orbs like premium Orbs, Basic Orbs and Milestone Orbs, you can't make progress.
If you are a beginner in this game, we highly recommend you open all characters Orbs at the start of the game. In this way, you can collect the best premium characters. By selecting the best characters, you can make a good and strong roster that helps you make progress in the game. You can use these characters for multipurpose like Raids, Campaign and Arena
Know well about Raid Orbs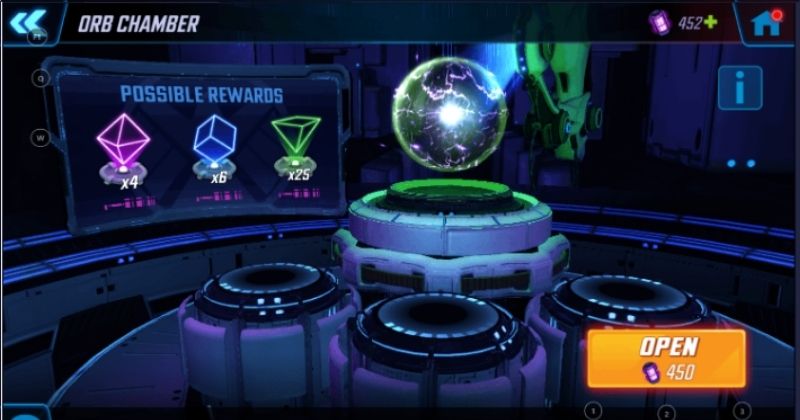 Like character Orbs, the raid Orbs also have great importance in this game. The opening of Raid Orbs is necessary for those players who are getting very low raid credits. When you open the Raid Orbs, then you have a golden opportunity to get character Shards. These Shards help you to unlock characters and add them to the roster.
The best characters like Thor, Namor, Sabertooth can be unlocked with the help of these Shards. These characters have good defence and offence abilities. With the help of these characters, the players can make a well-rounded roster. We suggest beginners to unlock old characters and do not be crazy about new characters. In this way, you can save your cores.
Open your Blitz Orbs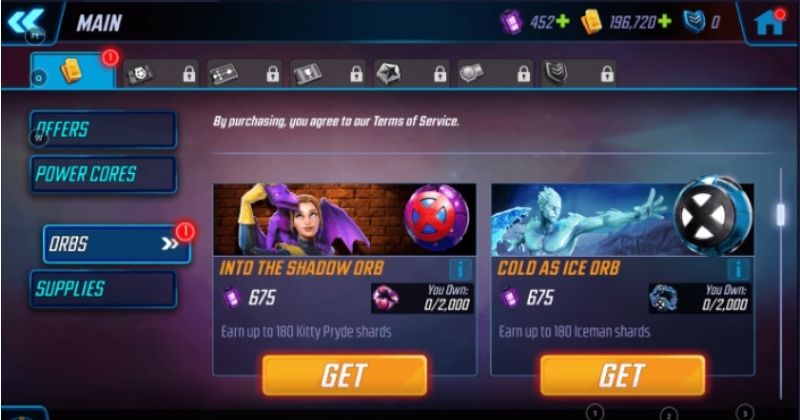 There are multiple good characters are available in the Blitz Store. The characters like Rhino, Toad, Mantis, Stryte can be unlocked by using Blitz Orbs. At the start of the game, it is very difficult for you to get Blitz credits. So we recommend all the beginners to open their Blitz Orbs and get good farm characters. To open one Orb, you need 350 Blitz credits. Visit Blitz Store when you have target Blitz credits. The farm character will help you in the game.
Well use of Resources Orbs
The resources Orbs have great importance in this game. There are multiple Resources Orbs in this game, but it depends on how you use these Resources Orbs. There are Training Orbs, Gold Orbs, and Ability Orbs in the Resources Orbs. The players who want to spend more Gold Orbs have to complete daily objectives, doing Blitz and farming characters to get back the Gold Orbs. The players can save these Orbs and uses them on rainy days because, on rainy days, the players might have low Orbs credits.
We also recommend the players to open the Ability and Training Orbs. Because at the start of the game, you need training mats. These Orbs also help you to upgrade your characters. To improve your gaming experience, read our best strategies guide.
Top Trios
In Marvel Strike Force, there are multiple characters. Each character has its abilities. Some characters will play a good role when we combine these characters and put them in a trio. These combined characters support each other and help the players in gameplay. In this game, there are multiple trios. These trios help the players to better campaigns. Here we discuss some top trios in Marvel Strike Force.
Black Bolt/Thanos/Ebony Maw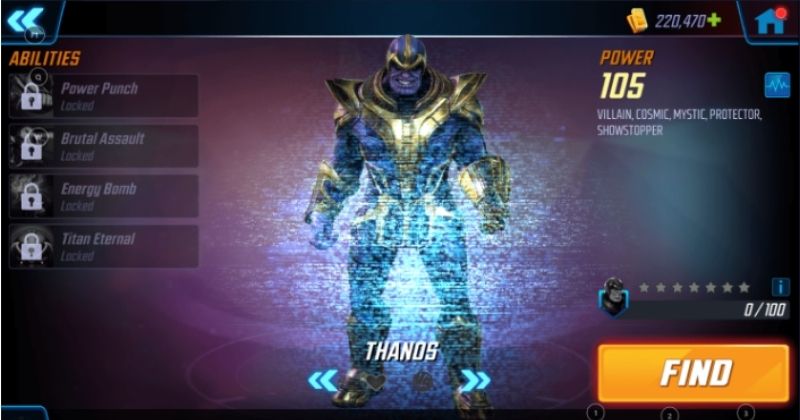 This is the very best trio in which the Thanos provides a high amount of energy to the other two characters Black Bolt and Ebony Maw. This trio will greatly help the players in raids. In this trio, the Black Bolt get energy from Thonas and has the ability of 500% damage. This trio is also very helpful for defence.
Black Order Trio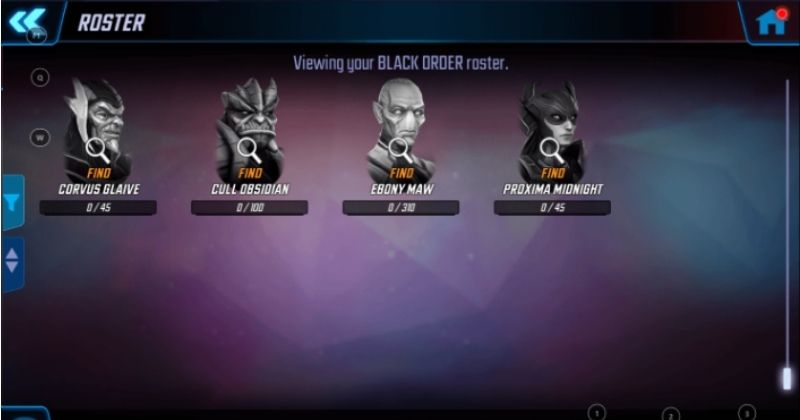 This trio includes Cull Obsidian, Ebony Maw and Thonas character. This trio is known as the strong trio of this game. Cull Obsidian plays a very important role in this trio because it acts as the anchor for his team. It provides support to its team in the form of additional health. Its duty to ensure the safety of Ebony Maw and Thanos in the match. This trio is very powerful in attacking and damaging the enemies. So it is known as killer and attacker trio.
Scarlet Witch/Hela/Mordo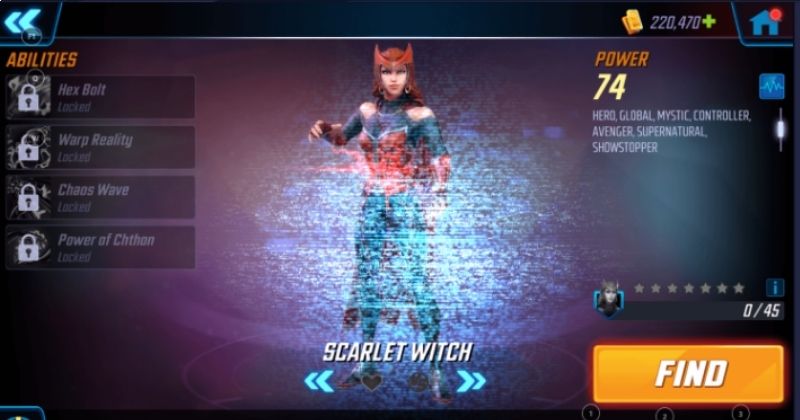 This is also the very best trio in Marvel Strike Force. The Mordo has a heal block ability. The Hela attack on enemies with 350% damage and also spread a negative effect on the targets. The Scarlet Witch also an ability of 85% piercing damage. This trio is known as a sneaky trio.
Conclusions
Marvel Strike Force is based on multiple characters. To make progress in the game, you must understand the characters. In this article, we discussed the Orbs management and top trios of the game.
Open the Orbs and select the best characters. Put these characters in a trio and attack on your enemies. In this way, you can damage your enemies a lot and make progress in the game.