It will be crucial if there is a way to win over Marvel Strike Force if you are a new player. As a Marvel Strike Force player, you need to know that there are several methods to perform that. Playing along with several strategies, nice character combination, Combos, and there are so many formal and typical ways to do that.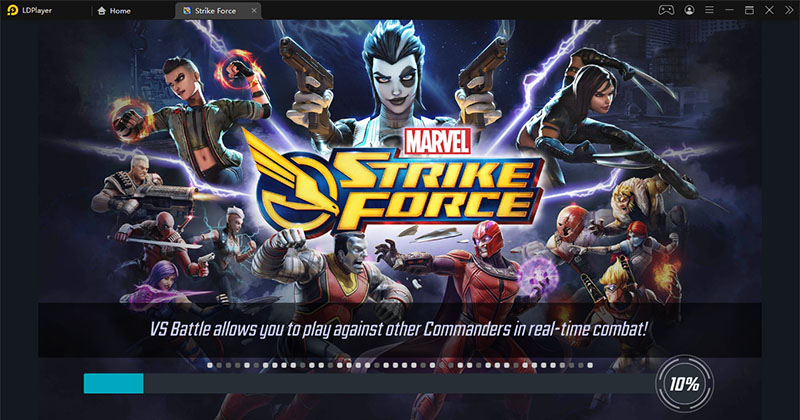 When it comes to the correct coordination strategies, all you have to do to win a fair game is to follow the vital tips for a win. Here are Quick tips to win over on Marvel Strike Force. You can use LDPlayer to get the best results on focusing your game modes via aiming, and every control of the game will be a lot easier with this android emulator.
Understanding the Stats Effects
The stats of each player means a lot. Even if you are a beginner or a pro, you have to mind the stats being shown during the gameplay. If you are a beginner, these stats will take you to the pro level, and if you are a pro without using stat, it will take you into a winner. Barrier, Energy generation, combat, speed, and there will be so many things that the stats involve actively.
Most of the players don't know what the symbols mean above the head of the characters. Also, sometimes they think that the symbols themselves indicate just a message. What you need to know is those characters can show the entire list of stats regarding the character.
For example, if the character indicates that his offense is down, you will have a character taking heavy damage from the opponent. Since knowledge is power like always, you have to stay in touch with the characters' symbols and stats.
Focusing On The Right Gaming Mode
As a beginner who wishes to know Quick tips to win over on Marvel Strike Force, you should know that all game modes are not equal. The more you play the game, the more you realize the game modes' nature varies from one to another in a huge range. Although you think of winning over simple modes to get wins and grades, the game will not offer you that benefit at all.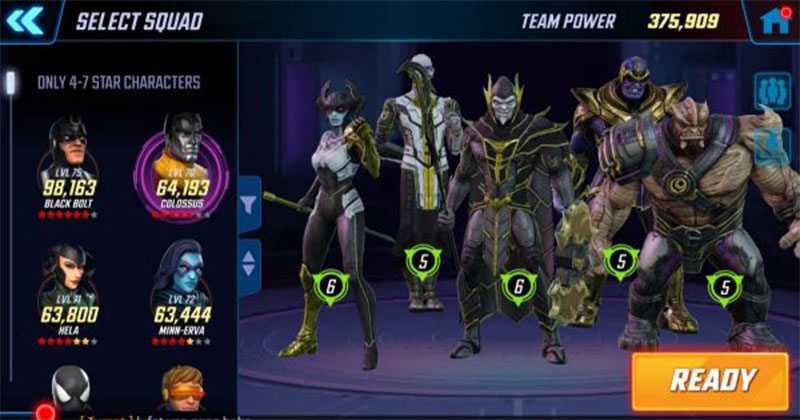 Arena and Raid are the best game modes; players can get the rewards, upgrades, and other earnings pretty easily. Also, the completion standards and the opponents' abilities will leave you making a professional in the Marvel Strike Force as well.
Arena wars will deliver the power cores that can be used to buy several stuff. If you manage to buy the same stuff from another game mode, you will have to expend so much time in other game modes.
When it comes to other game modes such as challenges, flash events, and blitz, gamers have the freedom to use any of the character combinations as they are in the least competing mode. If your wish is to win over the Marvel Strike Force, raids, and arena for having the best experience along with the entertainment.
Make Necessary Upgrades, But not unwisely
Upgrading a character is a crucial thing all the time. It doesn't mean that you should upgrade the characters all the time by spending all money you have. What you should do is spend the coins wisely to upgrade characters. There are so many ways to increase the power of a character, such as level, gear, tier, star rank, and ability level. Also, ISO 8 and the red stars can upgrade a gamer regarding their favorite character.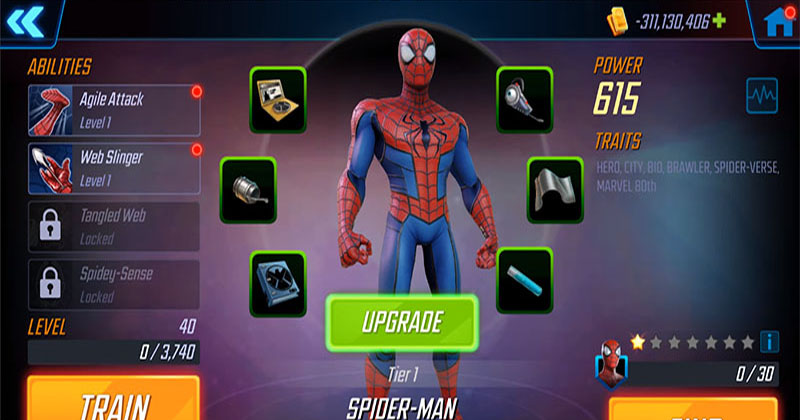 A gamer needs to remember that the gamer does have to increase special things parallel to the upgrades. In simple words, although several upgrades are looking separate from each other, they are not. It means that a gamer has to update a few things together. For example, if a gamer keeps upgrading the tiers of a certain character, he will not be able to achieve the entire upgrade unless he upgrades the character's level.
Understanding the upgraded features is also a vital thing a gamer needs to remember. How much his powers are increasing due to the upgrade, how much does he get the defense against an opponent, how much is vulnerable like things will be crucial if a player identifies after the upgrades? When the stars and other expanding material are limited, the player will have to know how much those things can buy him.
Knowing the amounts, the gamer has for upgrades; gamers can use the stars and such things. For example, gold stars will improve the stats level by 5-6 percentage while the seventh gold star can increase the percentage up to 12 percent.
Character Map
Although it seems that there are few characters in the gameplay, they don't. Each character has got strengths and weaknesses. When it comes to their strongest part during the gameplay, you have to use them wisely. For example, if the character you have chosen is much efficient as a raider, you will have to employ him in the right position when there is a need for raiding.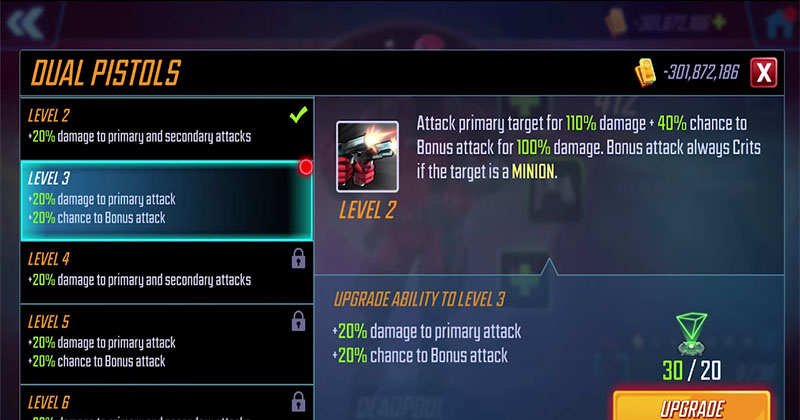 The main tip is to launch your favorite character or the team's strongest one as an edgy one. Because he can do the earliest or the final damage as a massive blow, the opponents will eventually become weak. Known as Splash damage, it can cause the maximum damage an opponent gets. Placing a chain breaker next to the taunting character is also a good move a player can make as it helps the taunting character go along to his target.
Free Stuff Matters
There are not just earnings and buying items for having stuff but for free as well. You need to know that there is so much free stuff a gamer can use against opponents. Indeed a character can contain items, suits, and so many upgrades during the gameplay. If a gamer skips the vital point, use of free stuff, that will be a horrible thing to happen as well.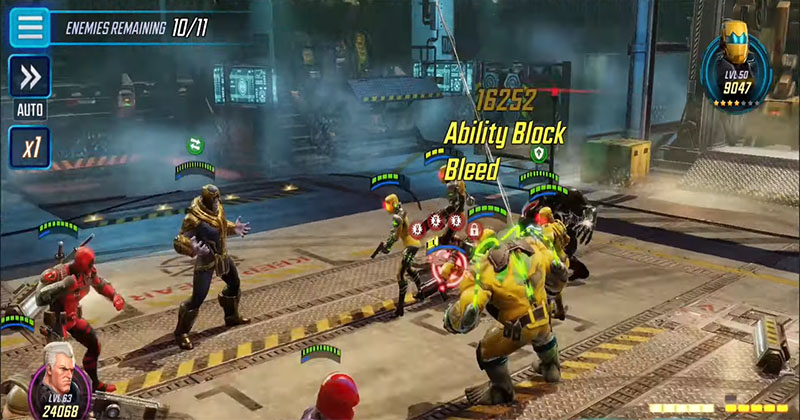 You have new stuff that arrives daily, which means that it will be costly indeed if you miss today. It has been counted that a gamer gets gears, shards, energy, and necessary stuff worth $200 a day. If these things go missing, you will have to pay the exact amount to use against an opponent. The login calendar will let the gamers understand the free stuff and the things he gets daily.
Also, it is mindful that you need to keep that the more depth you reach on the calendar, the more valuable items will appear. If you skip a couple of days, you wouldn't see these items on the calendar. That will be a nice place to see how worth the stuff a gamer gets as well. Generally, after getting the hang of what teams make the most sense for you, farming is of pivotal importance. There are some particular methods you can take advantage of to farm quickly in Marvel Strike Force.
Claiming The Energy
Claiming the free energy is such a thing a gamer might lose. Always hit claim after the login. A gamer gets three times of free energy per day. If it goes missing, that will be costly too.
Controls through LDPlayer
As these games are mobile games, we are used to controlling them over touch screens. But here you are, suing LDPlayer to gain a better experience with its multi-instance feature to get the best characters and better graphic features. So you have to assign for every keyboard mappings newly. With LDPlayer now, you will experience your own kind of keyboard settings with your easiest way to approach the game.
To get better with keyboard mapping, you can now save your easiest keyboard controls with LDPlayer, and now you are free to modify any key settings you need for your control scheme. You only have to click those keys on your screen and type your most appropriate keys. Then the whole gameplay is yours with your LDPlayer.
Conclusion
Quick tips to win over on Marvel Strike Force involve the things each player has been able to find after thousands of gameplay hours. Even if you are a veteran or a newbie, it will be crucial to discover things yourself for a better experience. When the time becomes a consideration, these tips will assist you for sure.