Tencent's latest release in the Battle Royale market, PUBG New State for PC, has taken the gaming world by storm. With an immense focus on mechanics and visuals, the developers have certainly raised the bar for mobile games. Solely developed on the newest Unreal Engine 4, the game features life-like graphics and adrenaline-pumping gameplay. As such, the game has a plethora of players flocking in to enjoy the new futuristic map. Here are some tips you can take advantage of to get to the late game circle and ultimately win your games in PUBG New State.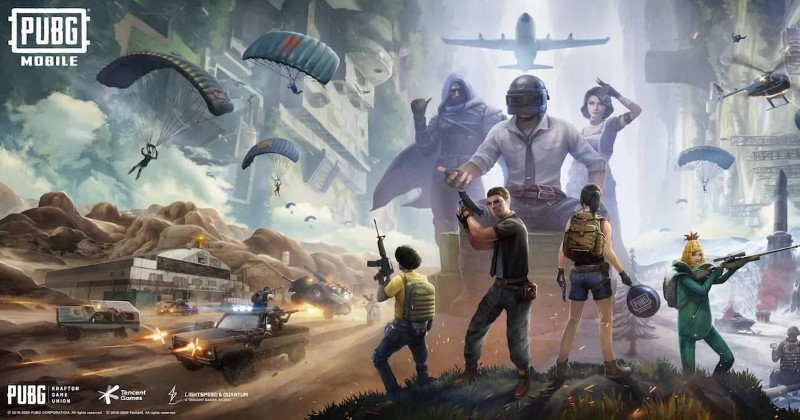 Get Your Groove on Point:
PUBG New State shares a lot of similarities with PUBG Mobile. However, the gameplay's inherent pace, weapons, vehicles, and gadgets add a lot of differences between the two titles. So, while your PUBG Mobile skills will translate to New State, there's a high chance that you might need some infinite polish aspects that you'll realize as you play the game.
To get in the groove quickly, we recommend dropping at the center of the map. While this means that there's a higher chance for you to die quickly, it does teach you a lot about the game's fast-paced mechanics. You should keep dropping in the middle over and over again until you start surviving the initial onslaught. After you are comfortable with your aim and have understood the new mechanics the game offers, you should then look at other good landing spots which carry less risk, which is usually found in outer areas of the circle.
Develop Landing Patterns:
After you've developed an idea about the map, you should start thinking about customized landing locations unique to you and your squad. For a preliminary understanding, landing at the center is generally not recommended if you want to get to the late game. Landing on the furthest side of the map makes the most sense as those areas will generally be less crowded, which means you'll have a higher chance of getting loot.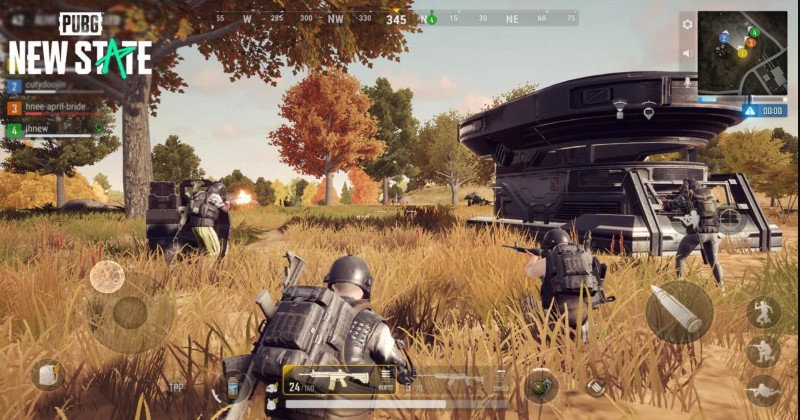 Moreover, places that further away have advantages when they wish to enter the late game circle. Since you'll be covering a larger angle of entry, you'll be able to decide which place makes the most sense in the late game. If you cannot find loot in these areas, we recommend using a vehicle and going even further where you could not land according to the Airplane route.
Since vehicles are easy to find in the new game and are generally quick, you can easily get a respectable amount of loot and use the same vehicle to get back to a safe place in the first circle. This additional safe loot will be extremely useful for you as you start getting into skirmishes as there is a high chance that anyone you face will have lower-tier loot than you.
Patience Wins The Game:
Usually, PUBG New State players are extremely aggressive. While this may get them a high K/D score, they will not win the game in most cases. If your purpose is to get a ton of Rank Points, your position in the game matters more than your kills. Therefore, you should not always jump at opportunities or try to kill everyone you see. Rather, you should always choose your fights and understand your squad's current limitations regarding your ammo and health reserves.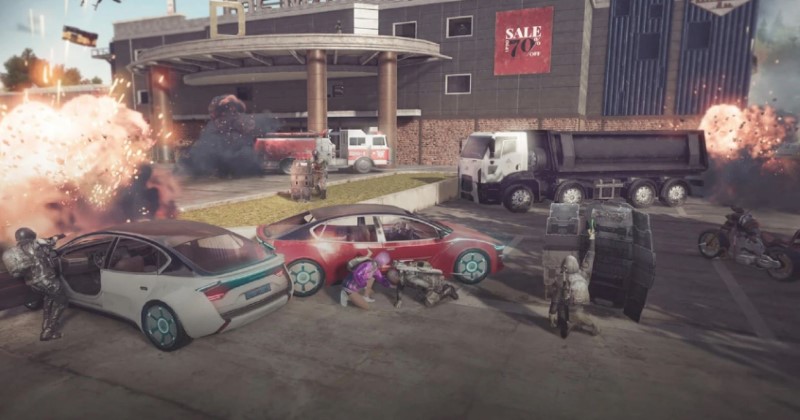 In both cases, while camping might feel extremely boring, it does end up winning games or at least reliably takes you to the late game circle. If you are alone, especially in a squad's game, you can help your placement by sticking to a spot and not peeking your head out unless and until it is necessary. Make sure that you do not turn into a sitting duck, however, and stay very vigilant of your surroundings as grenades and drones are easy ways to die if you do not look around closely.
Useful LDPlayer Features For PUBG New State:
LDPlayer is an Android Emulator that has cemented itself as an excellent platform for playing all sorts of Battle Royale games, including PUBG New State. It includes numerous features that can help you gain an actual competitive edge over your opponents. For example, the Emulator promises high FPS gameplay even on a low-end system while allowing you to completely re-map and customize your keys according to your will.
Late Game Strategies:
As soon as you enter the late-game circle, it is all about close-range combat and throwables. Try to get rid of Sniper Rifles and replace them with Assault Shotguns and close-range SMGs. Having a high fire rate at the cost of recoil is a welcome trade, especially when all your potential targets will be close.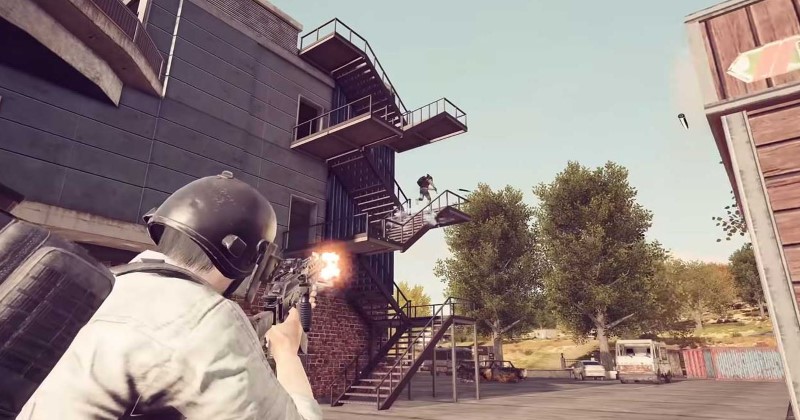 In these situations, smoke grenades are an absolute lifesaver in certain scenarios, especially if you want to move around. Moreover, suppose there is a particularly pesky player behind the cover. In that case, you can easily take them out using either the Drone attachment or your usual frag grenades for maximum damage and throughput.
If you are in the late game circle and have nowhere to go, the Deployable shield can be an absolute lifesaver in certain situations. Make sure that you keep one handy in case of an emergency. Try to deploy it in a place where there is no natural cover, as you might end up wasting it at a random spot. If getting to the late game circle seems quite difficult, you might need some general gameplay tips for PUBG New State.
Conclusion:
PUBG New State has cemented itself in gaming legend with its futuristic introduction in the Battle Royale genre. However, the game still retains its complexity and difficulty and revolves around you understanding the game's integral mechanics before you can get your first chicken dinner. By following this guide, you can get the basic gist of what must be done in an average game for you to be present in the late game circle.
After that, the game devolves into a state where pure luck, experience, and mechanical skill dictate the ultimate champion.