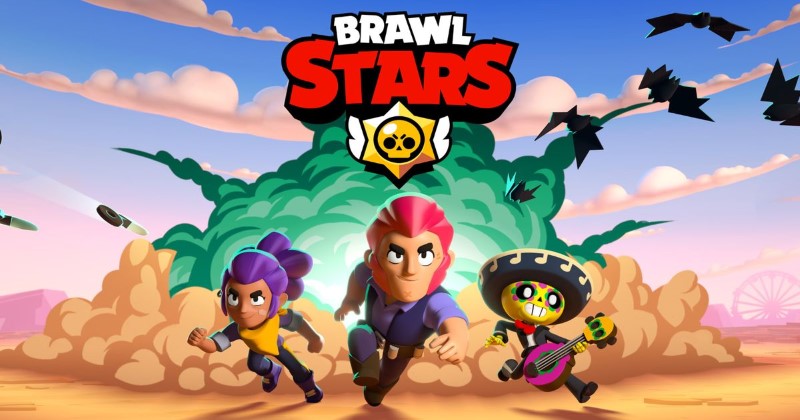 Brawl Stars is a game role-playing game developed and published by the iconic Supercell. With a 4.3-star rating paired with more than 100 million downloads, the game rocks all of the gaming industry. It was released for both iOS & Android platforms and is also considered as the Editors' Choice game on the Google Play Store.
Brawl Stars was nominated for "BAFTA Games Award for EE Mobile Game of the Year" and "BAFTA Games Award for Mobile Game" in 2019. The game consists of 3v3 multiplayer matches with five different modes to play on moving towards the gameplay. You have to choose a brawler that you think is best for you and start brawling. Below is the list of some brawlers that are good in terms of stats and gameplay.
Which Brawler To Choose?
Choosing a brawler can often be demanding as you have to consider all of the aspects, for instance, range of the brawler, strong defense or vital offense stats, reload speed, and much more. The game features 44 different brawlers, and it is hard for you to decide which brawler is the best for you. This is why we will help you understand each available class and which brawler is best for you according to your gameplay.
Shelly: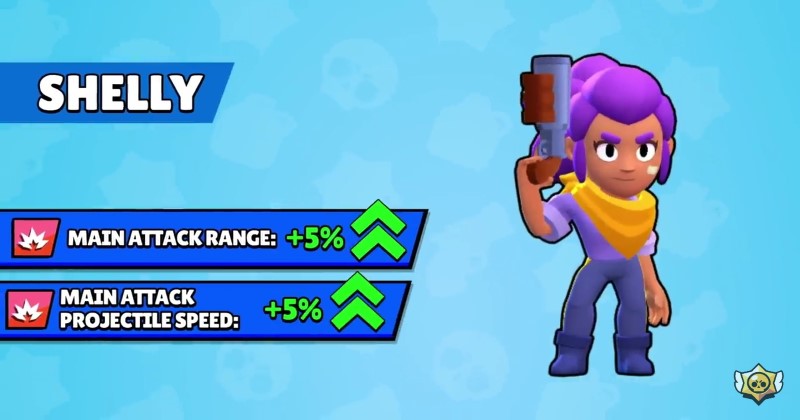 Shelly is the first brawler of the game already unlocked for you once you start playing the game. So far, it is the easiest brawler to play in the game. About the stats, Shelly is a fighting category brawler with a more robust offense skill comparing to its defense skill level. Shelly's attack skill is buckshot that can travel to a long-range and average reload speed.
Along with the buckshot, Shelly's particular skill is a super shell which can also travel to a long-range and has a very intense damage rate on your opponents. The only thing you have to keep in mind is the defense skill, as Shelly has comparatively low health points and needs a higher time to heal herself. But this is not a big problem as it is a long-ranged brawler you can easily stay at a safe distance and still attack your enemies. Like this, it will be effortless for you to ace any match you want to.
Nita:
Like Shelly, Nita is also a fighter class brawler with a more vigorous defense skill than its offense skill, also known as the attack skill. She can be owned by purchasing her with gems, or you can unlock her by opening the brawl boxes that you can get from different places. Nita itself is a solid brawler to play, but it is a bit hard to control. The overall movement of this brawler itself is normal.
Nita's attack type is also shooting, but instead of bullets, this little beast throws shockwaves that have a powerful impact on your enemies. This brawler's reload speed is also breakneck, but the range is the part where you will struggle. The range of Nita's attack is expected, which means you have to stay close to your opponent while attacking them.
On the other hand, the remarkable ability of this beast is beyond expectation. Nita summons the spirit of a giant bear that hunts down your enemies. The bear itself has a short target range, and a slow movement speed compromises Nita's unique ability, but the massive bear's health equals the situation. All of this concludes that Nita is one of the greatest brawlers in Brawl Stars.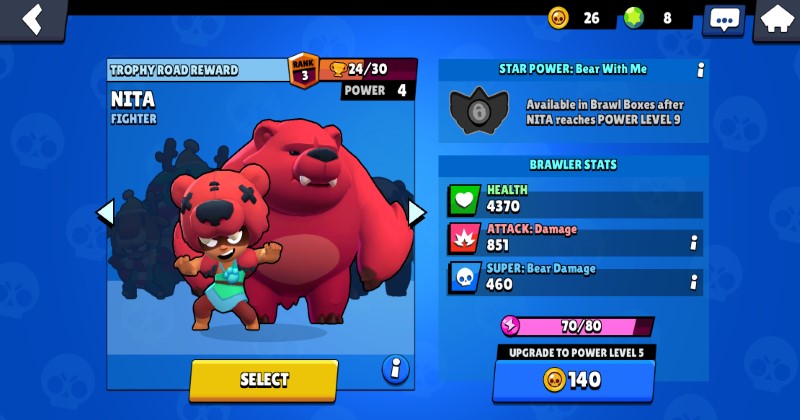 Edgar:
Edgar is one of the fastest brawlers of the game in terms of movement speed. It is categorized as an Assassin of the game and has some fascinating and unique skill sets. Talking about the stats, it is clear that Edgar is made for attacking as it has maximum offense skills and some extreme defense skills.
The attack type of this brawler is short-ranged with an extremely fast reload time. Unlike the other two brawlers discussed before, Edgar uses his strong fist to punch your enemies until they are dead. Now comes the exciting part, with every punch, this brawler heals himself by a rate of 25% of his health.
This healing skill overcomes the danger of getting killed earlier as it has a short attack radius. With the unique ability unlocked, this brawler is as fast as lightning. The super vault ability allows Edgar to jump on the obstacles paired with a speed increase that further boosts up your swift movement to another level. Talking about summoning Edgar is only possible through the brawl boxes. Buy the boxes or achieve as much as you can so that the chances of obtaining this lethal brawler increase.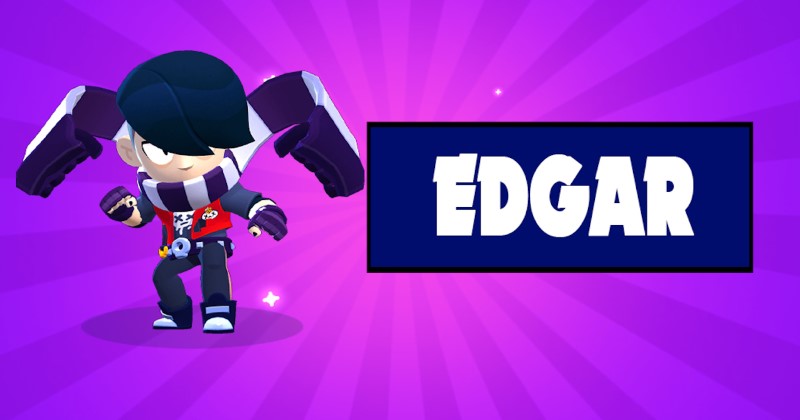 How To Improve Your Brawler?
Upgrading your brawler is the key to make it stronger and perform better than it is currently serving. Upgrading it will improve your stat skill regarding the attack and defense. Not only this, once you have upgraded your brawler seven-time then you can unlock the ability to use gadgets, making your brawler more lethal than it currently is.
In addition to it, further upgrading it to a power of nine, which means upgrading nine times, will unlock the ability to use the star powers. If you can open your gadgets and star powers, then you become unstoppable in the game.
Conclusion:
After reviewing all of the stated information regarding the brawlers and the need to upgrade it, it is clear that the game is delightful and has a bit of complication related to the upgrade mechanism. The majority of the players avoid upgrading their brawlers as they are unaware of the benefits they will receive from upgrading their brawlers, but upgrading them is crucial.
You have to choose which kind of gameplay style you are comfortable with once you have decided that now is the time for you to compare the best brawler of that kind and start grinding the game so that you can unlock them as soon as possible.