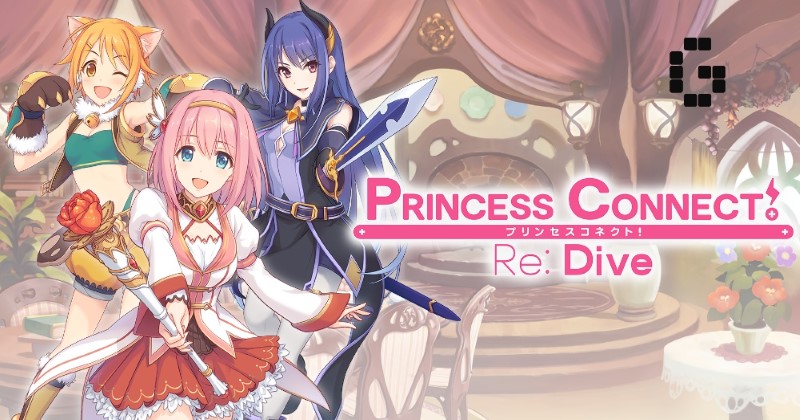 Princess Connect Re: Dive is the latest action role-playing game developed and published by Crunchyroll Games LLC. The game was released in early 2018's and was the first title of the franchise that launched on the mobile phone. Princess Connect is currently available on both iOS and Android platforms. So far, the gameplay's response is hugely positive, as the game is having an excellent 4.5-star rating on the Google Play Store among the iOS store.
Re: Dive is a game filled with various technicalities that can sometimes be hard to understand, which is why we have listed some great tips and tricks for you to follow. If you want to become the ultimate champion of the game, the list below will be very beneficial for you.
Unlock Every Gaming Mode:
One of the most critical parts of the game is to unlock all the available gaming modes. Once you start your journey, you are open with only one of the gaming modes. Rest you have to unlock by playing the game, earning the respect points required to unlock any specific gaming mode.
The benefit of unlocking everything in the game is that you will have a chance to play the game for a more extended period without getting bored with playing the game mode again and again. You can play various gaming modes increasing your possible gaming town, which means you will earn more rewards and level up faster than before.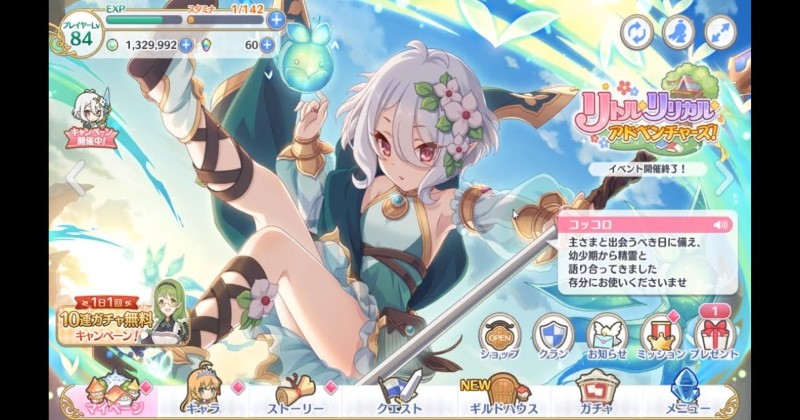 One pro tip that every experienced player does is to utilize every drop of energy, which later avoids energy wastage. As we all know, the energy bar recharges automatically within some time but still wasting energy is one of the most hated things by an experienced player.
Buying Energy – Is It Worth It?
Buying energy is one of the most debatable tricks in the world of Re: Dive. As we all know, every individual has their mindset along with the environment he currently is in. buying energy means that once if you are out of energy, refilling the bar will cost you a lot of time which often kills the vibe of gaming. At this moment, what experience players do is that they start to buy energy from the store that the in-game currency of jewels can trade.
What majority of players believe that buying energy is useful only when it is used on time. The best time to buy the energy is only when you grind the game for a pretty much more extended period and still decide to play even more. If this is not the case, we recommend that you not buy energy as it is refilled for free. If you like to play games like these, patience should be your very best friend as all of this demands a lot of patience from its player.
Make A Perfect Team:
Making the team is one of the most crucial steps of the game that needs to be completed as soon as possible. Having a strong team will increase the chances of you winning every battle easier without any severe hustle. A strong team will also benefit you in earning more gems eradicating your worries of getting short by jewels.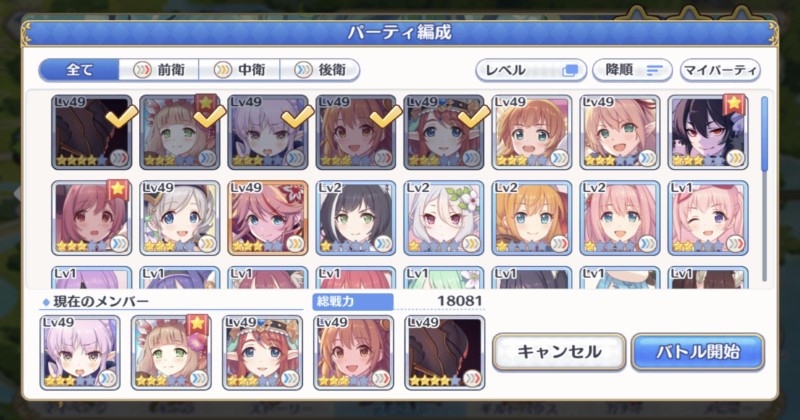 With the perfect team that is always ready for a quest, you benefit from various options. Firstly you will receive a lot of jewels which you can spend wherever you want to. But the best thing is that the progress that is being done by the team will rank you up, which will automatically unlock the locked gaming modes even faster.
Daily Login:
Daily login of the game is significant as you receive many prizes every day that you can use to improve your game character or other aspects linked to your gaming experience. Among these, you also receive daily missions to be done within 24 hours, or else they will disappear.
Without a doubt, the game rewards you for completing these missions. The given reward is always an additional one, as every battle has its prize criteria once you finish the game. You have to first log into your game, pick the daily reward, and now is the time for you to earn even more just by starting the daily missions.
Upgrade Your Character & Weapons:
Just as other role-playing games Princess Connect also enormously relies upon upgrading your character along with its skills and weaponry. Upgrading your character will make your character stronger by increasing its speed, attack per second, health, and using the skills better than before.
Although the weapons are also required to be upgraded, upgrading them will increase the amount of damage you do to your opponent's team. All you need to do is use Jewels, the in-game currency of Princess Connect, to obtain various other options. For instance, by the daily rewards, by the quests, also by completing the daily missions. All of these ways are awesome in terms of earning Jewels.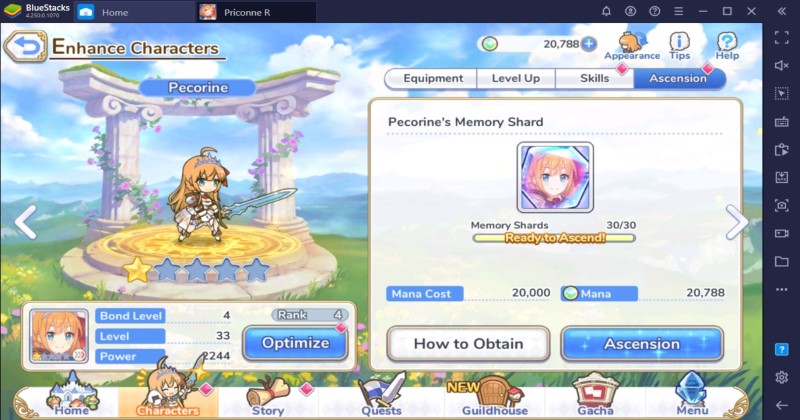 One small piece of advice for you is not to rush your weapon upgrade as you will be receiving newer and stronger ones as you move forward in the quest. Which is why we suggest you first to decide which of the following weapon you are going to choose and then upgrade only that piece to save your Jewels from getting wasted.
Conclusion:
Princess Connect Re: Dive is one hell of a game that has consistently wowed its users. The game has a lot of various aspects that require your utmost attention. Without a doubt, the gameplay is quite similar to other role-playing games, but the game features a lot of unique features, making itself stand out from other games.
If you are a new player or a player at an intermediate level, the above-stated Tips & Tricks will be constructive for becoming a rigid and robust player in Princess Connect Re: Dive.